2023 May 31 morning
   Ron Flower found this moth sitting on a tyre of his truck.  We cannot be sure what species it is, but it is possibly Noctua pronuba.  Some wing damage may have been caused by a bird's beak.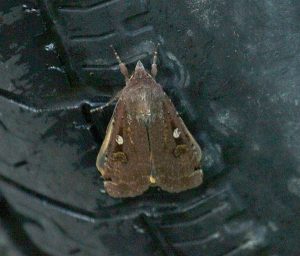 Possibly Noctua pronuba (Lep.: Noctuidae)  Ron Flower
Marie O'Shaughnessy sends photographs of a Lorquin's Admiral and an Eight-spotted Skimmer  from Outerbridge Park.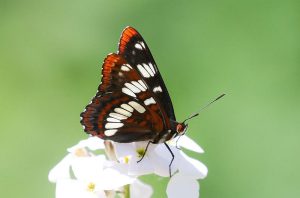 Lorquin's Admiral Limenitis lorquini (Lep.: Nymphalidae) Marie O'Shaughnessy
Eight-spotted Skimmer Libellula...