2019 July 22 morning
  More moths, and a spider, from Jochen Möhr's haul  yesterday in Metchosin: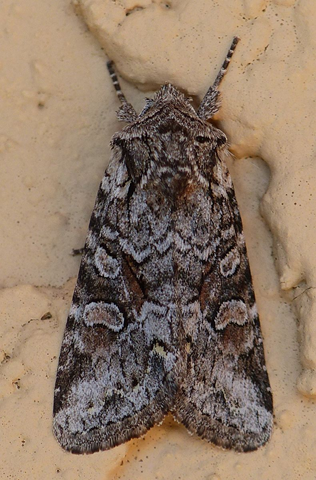 Lacinipolia pensilis (Lep.: Noctuidae)  Jochen Möhr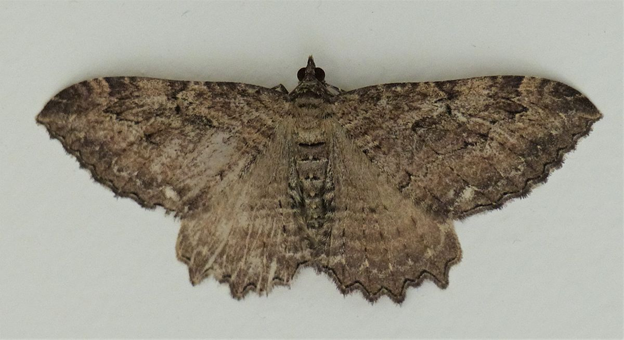 Coryphista meadii (Lep.: Geometridae)  Jochen Möhr
Although it is is a rather worn specimen, it is a rare individual in which one can see clearly that it is indeed Coryphista meadii  and not Triphosa haesitata. The fourth tooth on the outer margin of the hindwing is clearly much smaller than the adjacent teeth, and there is clearly a dark elongated spot in the forewing disc, thus satisfying two of the most important of Jeremy Gatten's criteria.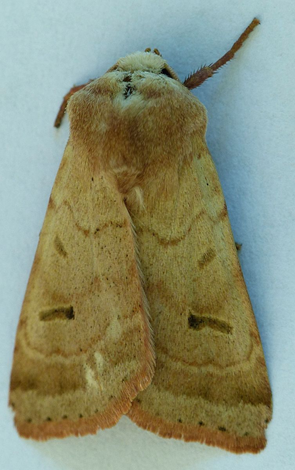 Dichagyris variabilis (Lep.: Noctuidae) Jochen Möhr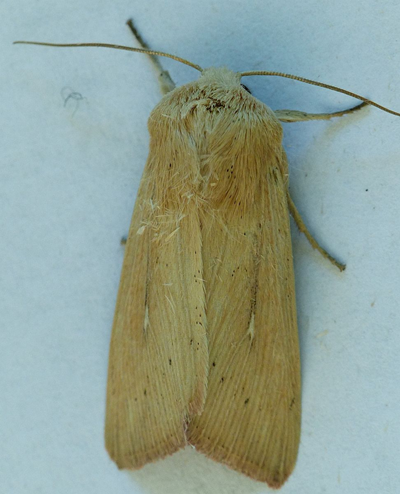 Mythimna/Leucania,but most probably Leucania farcta (Lep.: Noctuidae)
Jochen Möhr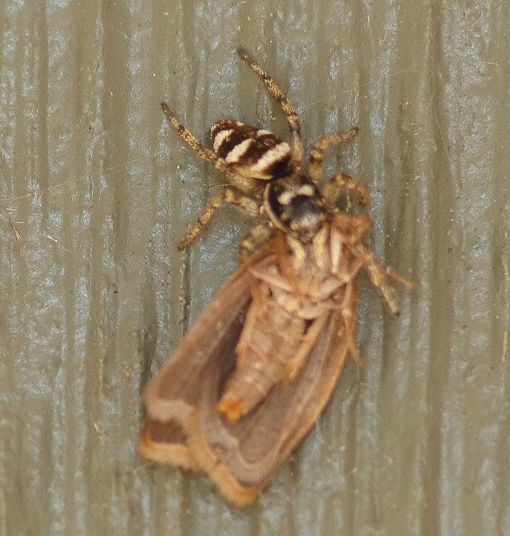 Zebra Spider Salticus scenicus (Ara.: Salticidae)
with micro moth (probably Tortricidae)
Jochen Möhr
Cheryl Hoyle sends two photographs taken in her View Royal yard, July 22.  Thanks to Lincoln Best for identifying the bee.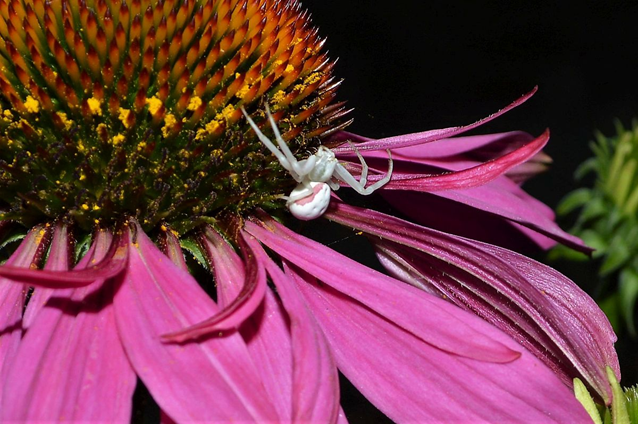 Crab spider Misumena vatia (Ara.: Thomisidae)  Cheryl Hoyle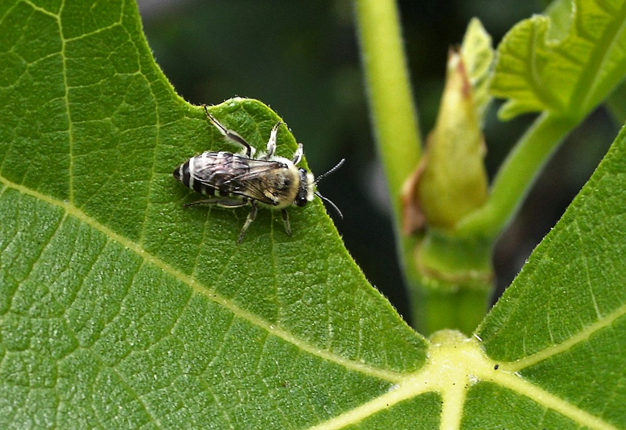 Plasterer Bee Colletes sp. (Hym.: Colletidae)  Cheryl Hoyle
   Val George writes:  Yesterday, July 21, the Victoria Natural History Society had a botany trip to Mount Washington.  Though the main focus of the group was the sub-alpine flowers, a few of us took some time to look for butterflies.  We saw ten species:  Hydaspe and Western Meadow Fritillaries (photos attached), Boisduval's and Anna's Blues, Painted Lady, Satyr and Green Commas, Mariposa Copper, Clodius Parnassian, and Cabbage White.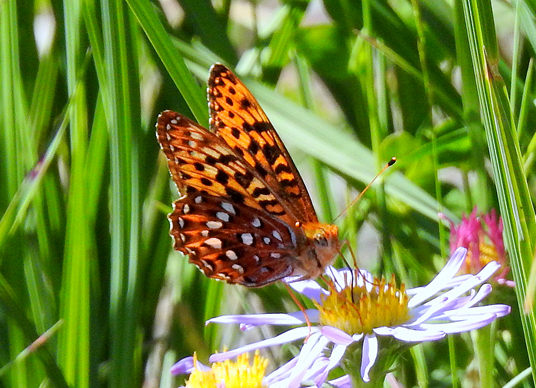 Hydaspe Fritillary (Lep.: Nymphalidae)  Val George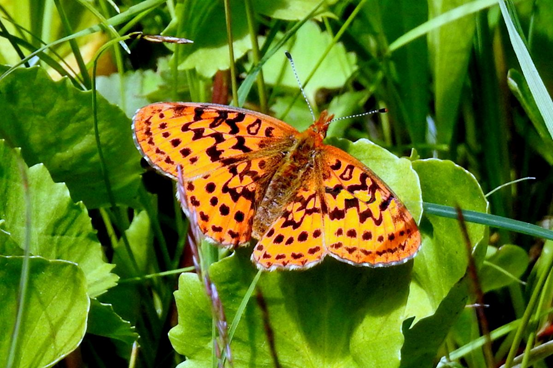 Western Meadow Fritillary Boloria epithore (Lep.: Nymphalidae)  Val George