2021 December 7
There are quite a few moths that spend the winter in the adult state, but most are asleep somewhere and not active. Among the active macros we are pretty-well restricted at this time of year to Operophtera and Erannis – though I dare say here are a few others that I haven't thought of. Here is the underside of Operophtera (most likely brumata) photographed yesterday by Jochen Möhr in Metchosin.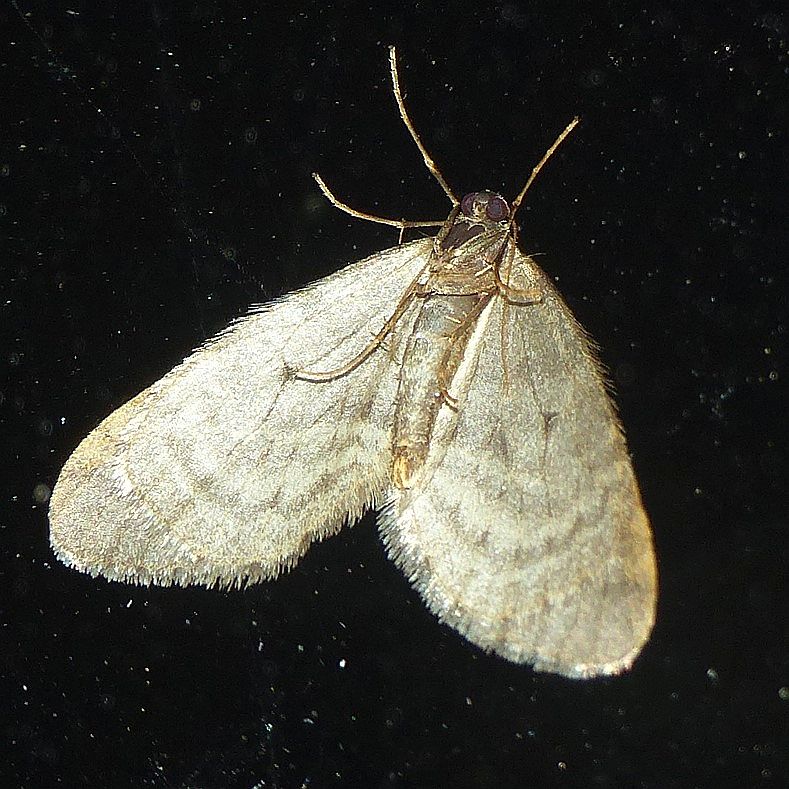 Winter Moth Operophtera (probably brumata) (Lep.: Geometridae) Jochen Möhr
Two other species of Operophtera can sometimes be found in December at the Goldstream Park Nature House.