2021 March 4
We have lots of similar species of tiny spiders in our area, and, like tortricid caterpillars and lots of other groups, we can't always manage to identify them, so we'll have to settle for this one, photographed along the Galloping Goose Trail on March 1 by Ian Cooper, as either a linyphiine linyphiid or perhaps a pimoid.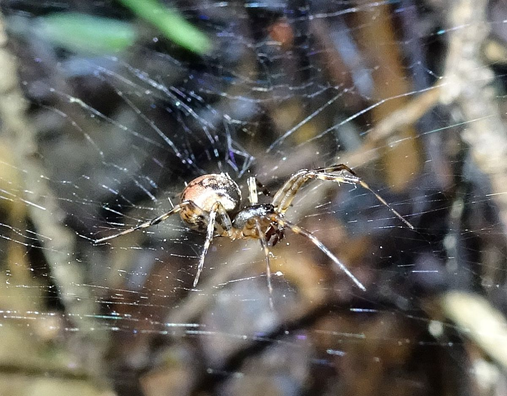 Linyphiinae or Pimoidae Ian Cooper
Spring hasn't quite arrived yet, but Rosemary Jorna photographed two syrphids in her Kemp Lake garden on March 3. The first is a Narcissus Bulb Fly. Thanks to Dr Jeff Skevington for identifying the second as probably Melangyna lasiophthalma , decribed by Jeff as a very early Spring species.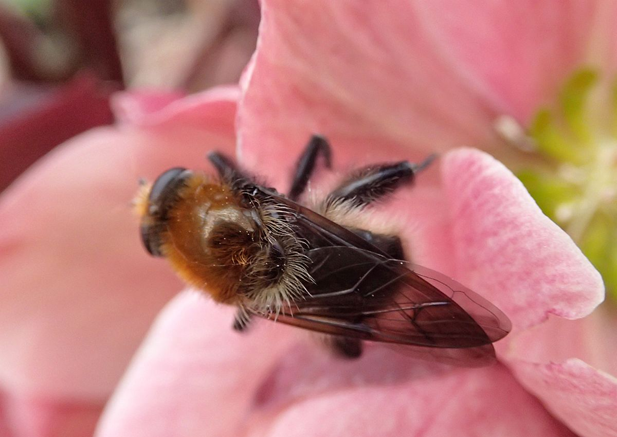 Narcissus Bulb Fly Merodon equestris (Dip.: Syrphidae) Rosemary Jorna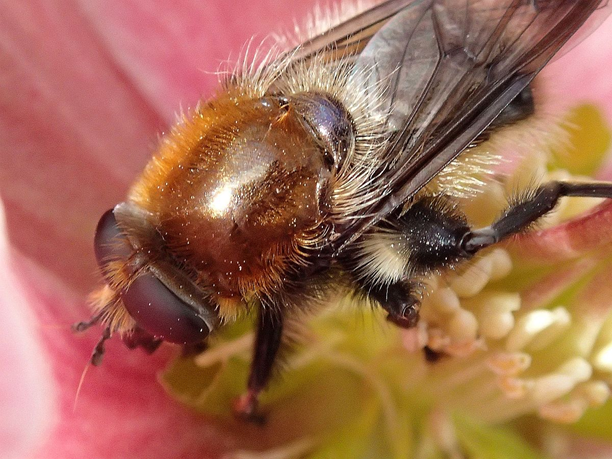 Narcissus Bulb Fly Merodon equestris (Dip.: Syrphidae) Rosemary Jorna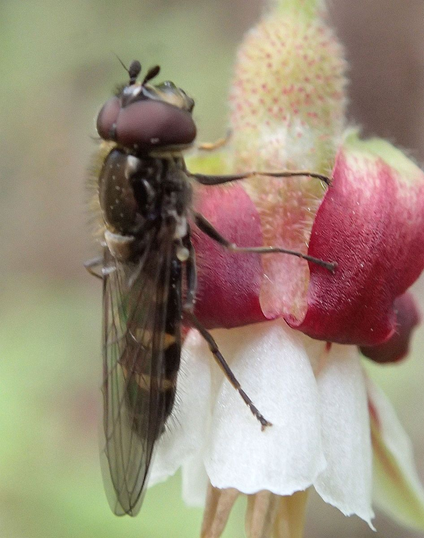 Melangyna lasiophthalma (Dip.: Syrphidae) Rosemary Jorna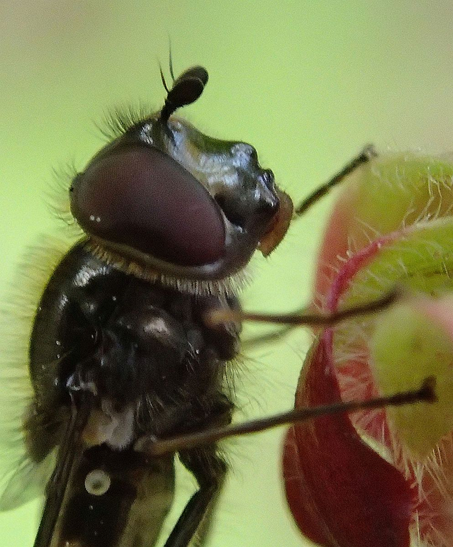 Melangyna lasiophthalma (Dip.: Syrphidae) Rosemary Jorna