2021 September 21
Jeremy Tatum sends a photograph of a creature found in his bathroom this morning. It belongs to the Order Thysanura (Zygentoma of some authors), Three-pronged Bristletails. Taxonomists don't seem to have settled whether or not they belong in the Class Insecta. The three species most commonly encountered indoors are the Firebrat Thermobia domestica, the Silverfish Lepisma saccharina and the one below, Ctenolepisma longicaudata, whose English name varies from author to author. Some authors spell the specific names of some or all of them –um rather than –a. I find that the Firebrat is by far the commonest, followed by C. longicaudata. I have yet to see Lepisma saccharina in Victoria. T.domestica and C. longicaudata like warm places; L. saccharina prefers cool places. I keep my apartment fairly warm, which may be why I have yet to see L. saccharina.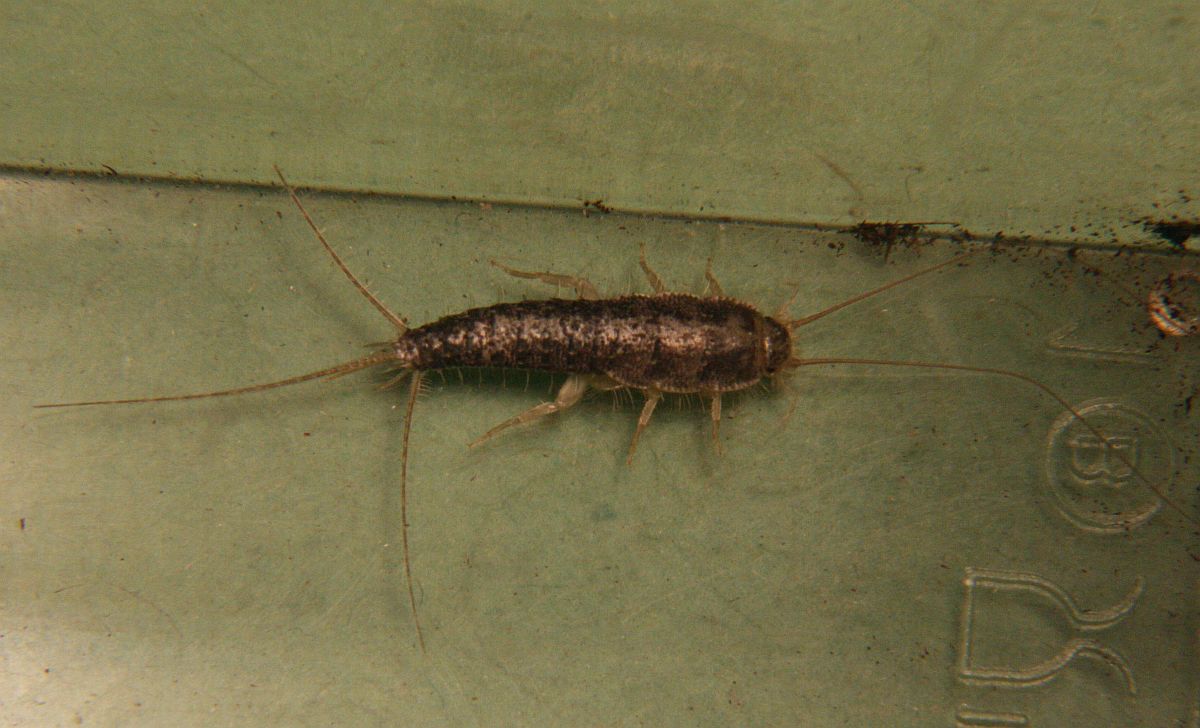 Ctenolepisma longicaudata (Thy.: Lepismatidae) Jeremy Tatum
Rob Gowan sends a photograph of a Goldenrod Crab Spider with a hover fly victim, in his Fairfield garden, September 19.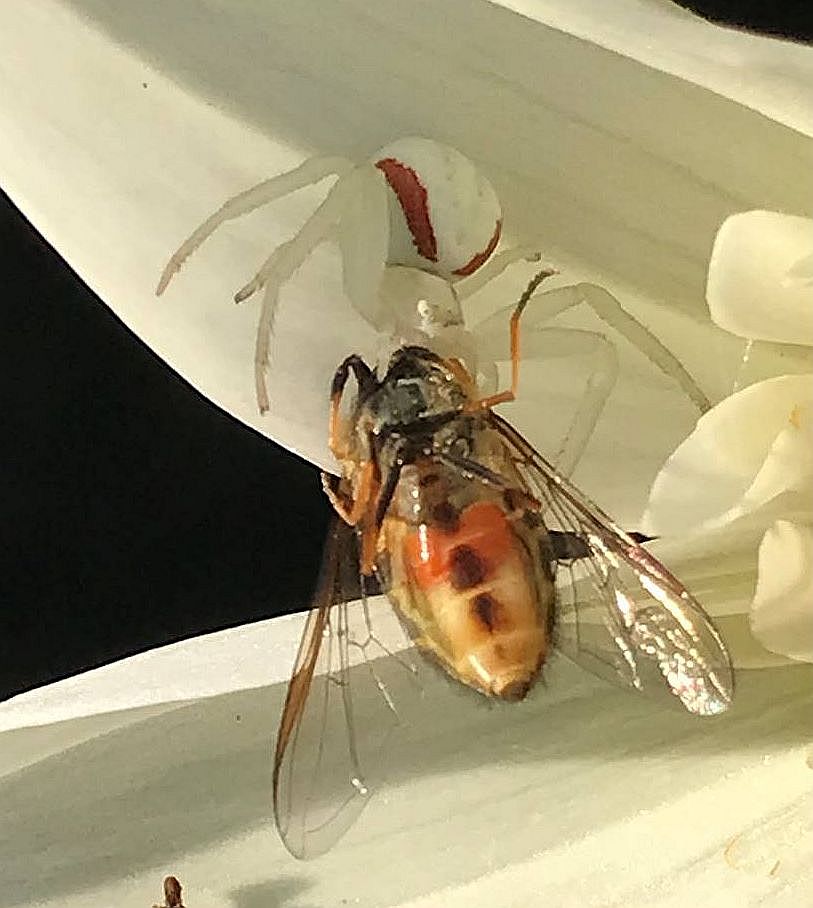 Misumena vatia (Ara.: Thomisidae) with hover fly (Dip.: Syrphidae) victim Rob Gowan
Rob also sends a photograph of a Variegated Meadowhawk seen at the East Sooke Park hawk watch, September 20.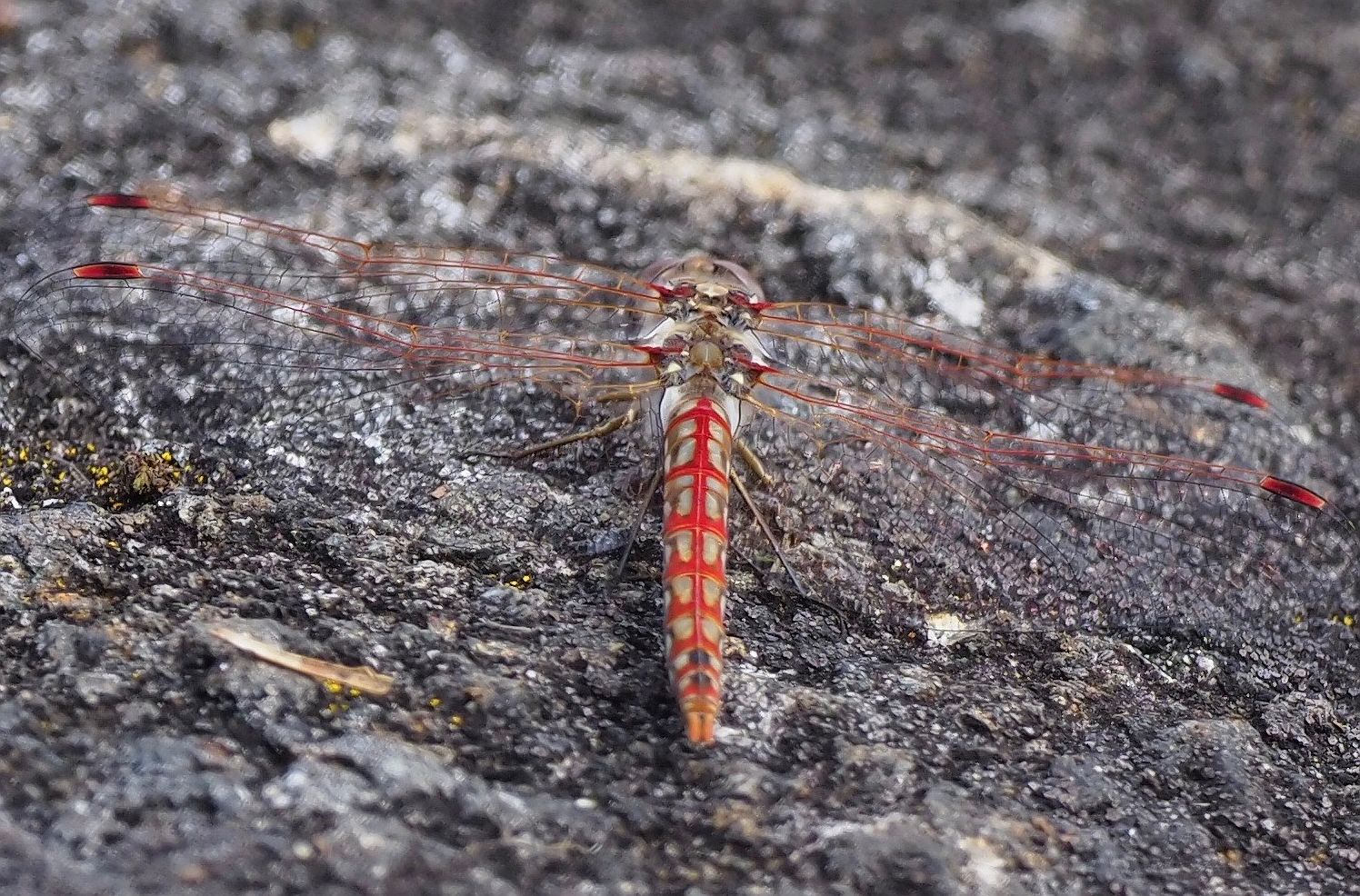 Variegated Meadowhawk Sympetrum corruptum (Odo.: Libellulidae) Rob Gowan