2020 April 8 morning
   Gordon Hart writes from Highlands:  We had quite an exciting day with lots of butterflies and other insects about. We saw our first of the year Sara Orangetip, but it would not stop for a picture. A Moss' Elfin perched on the ground.  One California Tortoiseshell appeared again and two Satyr Commas.  There were lots of bee flies around especially on the Red-flowering Currant. I also have a photo of a bee species I can't identify.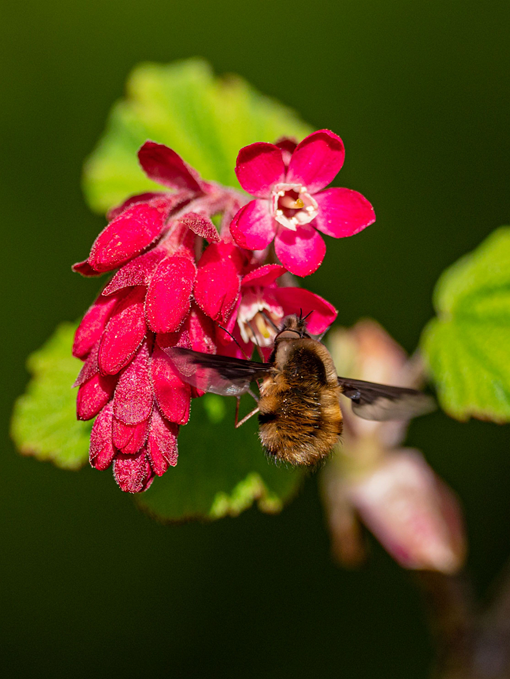 Bee Fly Bombylius major (Dip.: Bombyliidae)  Gordon Hart
Thanks to Annie Pang and Lincoln Best for identifying the bee below as a female mining bee of the genus Andrena.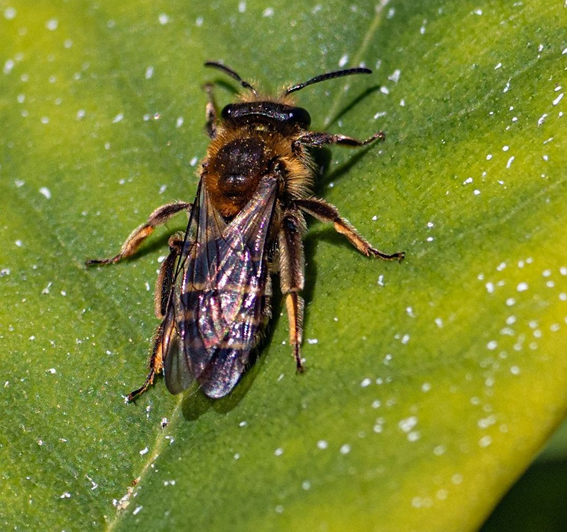 Andrena sp. (Hym.: Andrenidae)    Gordon Hart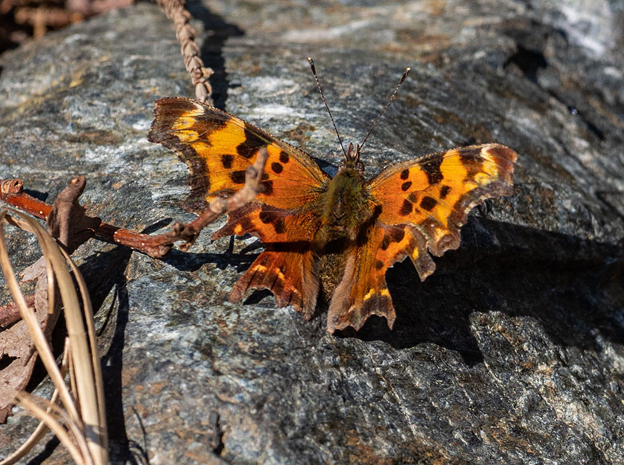 Satyr Comma Polygonia satyrus (Lep.: Nymphalidae)  Gordon Hart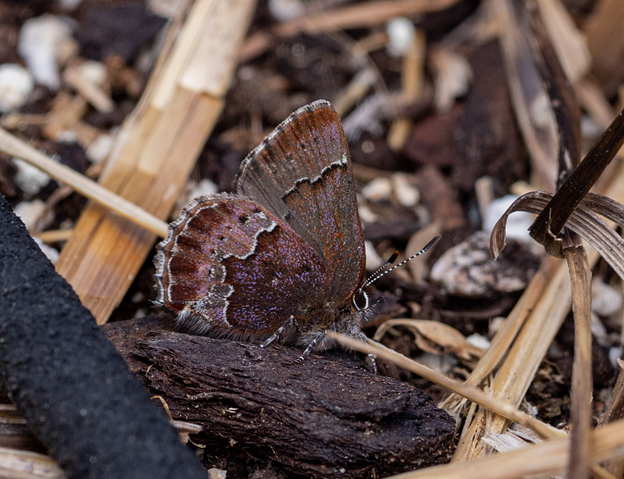 Moss's Elfin Incisalia mossii (Lep.: Lycaenidae)  Gordon Hart
   Jochen Möhr's moths from Metchosin this morning:
 1 Cerastis enigmatica  
 1 Eupithecia ravocostaliata/nevadata
 1 Hydriomena manzanita
 1 Orthosia hibisci
 1 Spodolepis danbyi
 1 Venusia obsoleta/pearsalli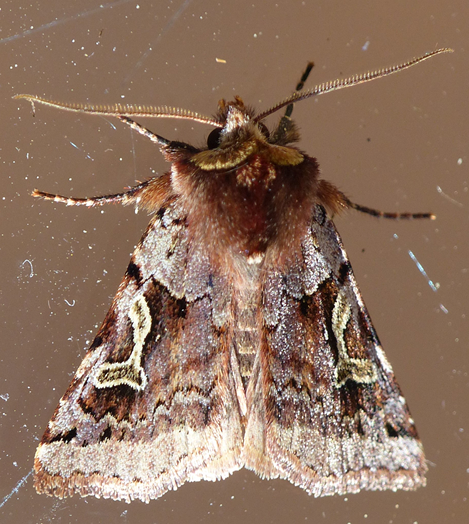 Cerastis enigmatica (Lep.: Noctuidae)  Jochen Möhr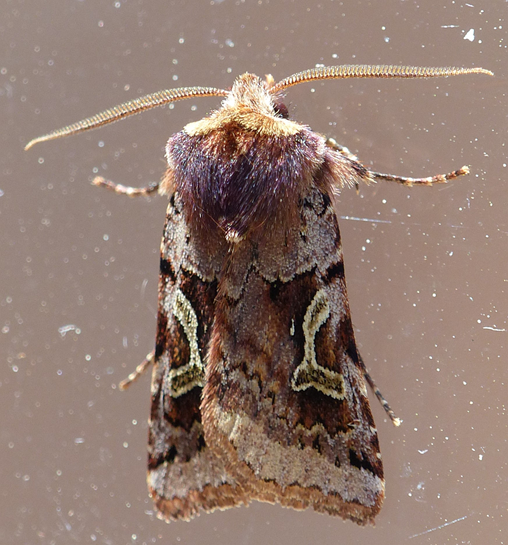 Cerastis enigmatica (Lep.: Noctuidae)  Jochen Möhr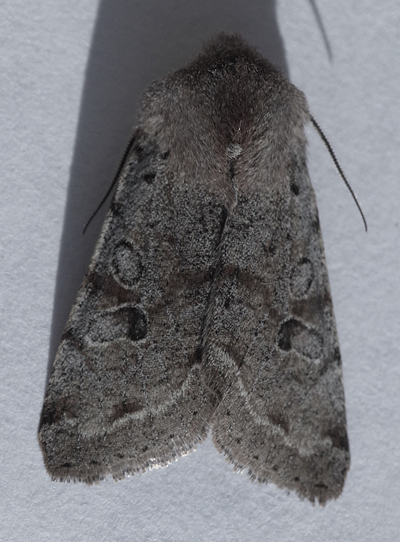 Orthosia hibisci (Lep.: Noctuidae)  Jochen Möhr