2021 April 13
   Jeff Gaskin writes:  April 12, on Mount Tolmie there were two California Tortoiseshells on the concrete reservoir and one Sara Orangetip  just below the reservoir.  One of the tortoiseshells was photographed by Marie O'Shaughnessy.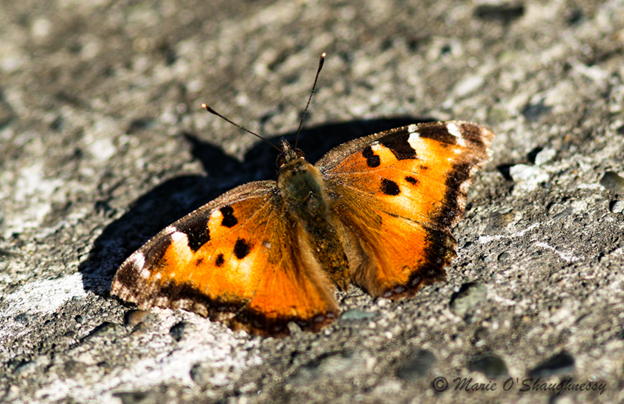 California Tortoiseshell Nymphalis californica (Lep.: Nymphalidae)  Marie O'Shaughnessy
    Rosemary Jorna writes from Kemp Lake today: This little moth was among our daffodils at noon.
Jeremy Tatum writes:   If anyone sees this moth ovipositing, please save eggs for me, or let me know what plants it was ovipositing on.  I have been trying to find the eggs or a caterpillar for years, without success.  It is Epirrhoe plebeculata.  Many of its congeners feed on Galium, but I think this one probably feeds on something entirely different.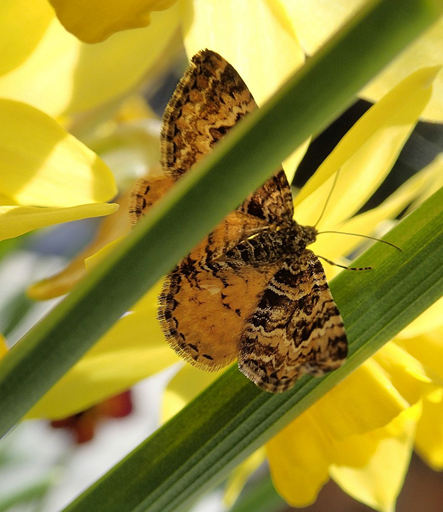 Epirrhoe plebeculata (Lep.: Geometridae)   Rosemary Jorna
   Rosemary writes:  This micro snail was on a Big-leaf Maple just off the Anderson Cove Parking lot in East Sooke Park yesterday It is the first micro snail I have spotted outside of our own Maples  so I had to share.  Nearctula sp.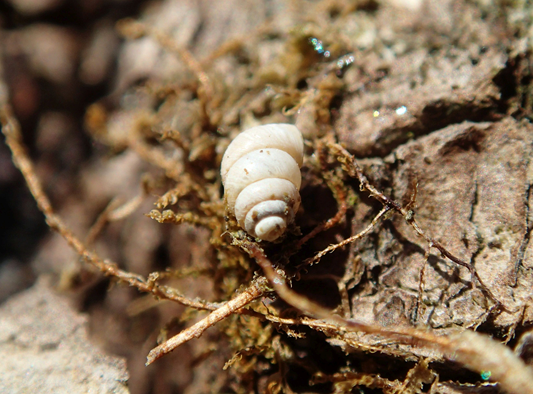 Nearctula sp.   (Pul.: Vertiginidae)  Rosemary Jorna
   Jochen Möhr writes from Metchosin today: While I still have no moths at the screen lit with an LED light at night, I did at least see some butterflies/moths: Five whites, presumably Cabbage Whites in various parts of Metchosin, one Mourning Cloak on Rocky Point Road, and numerous white flutterings, presumably geometrids.  [Jeremy Tatum writes:  "Numerous white flutterings, presumably geometrids" – I think that is good enough field notes to describe Mesoleuca gratulata!]