2023 May 28
    Jeff Gaskin writes: A great day for Lorquin's Admirals.  I saw a total of four today in the Colquitz River/Swan Creek/Hyacinth Park areas.  Plus,  I got an email from Dorothy Chambers saying  that she saw her first Lorquin's Admirals in Cuthbert Holmes Park today.  I also saw three Mourning Cloaks in different places at Panama Flats this morning.  All sightings were today, May 28.
Jeremy Tatum writes that he had a Mourning Cloak settle on his sleeve for several seconds, and, very briefly, on his head, at Rithet's Bog today.  We have heard of so many instances of Mourning Cloaks alighting on people that I think we can say that it a fairly regular and distinctive habit of the species.  Jeremy also found a hawk moth egg on willow at Rithet's Bog: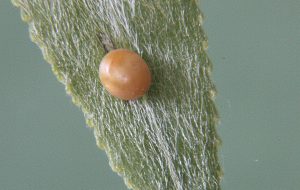 Smerinthus ophthalmica  (Lep.: Sphingidae)   Jeremy Tatum
Jochen Möhr writes today from Metchosin: I think today I spotted more Swallowtails than Cabbage Whites. At one time I saw three almost simultaneously on the property, where we live, but was only able to record one.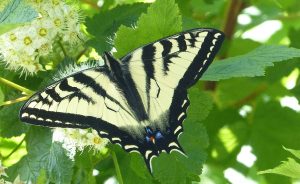 Western Tiger Swallowtail Papilio rutulus  (Lep.: Papilionidae)  Jochen Möhr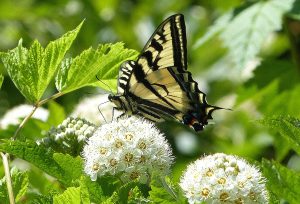 Western Tiger Swallowtail Papilio rutulus  (Lep.: Papilionidae)  Jochen Möhr