2021 May 9
Sid and Rosemary Jorna have been photographing spiders in their Kemp Lake property – and Dr Robb Bennett has identified them for us. Of the first one, Dr Bennett writes: This is the introduced species Dysdera crocata, which the British call the slater slayer because of its taste for woodlice.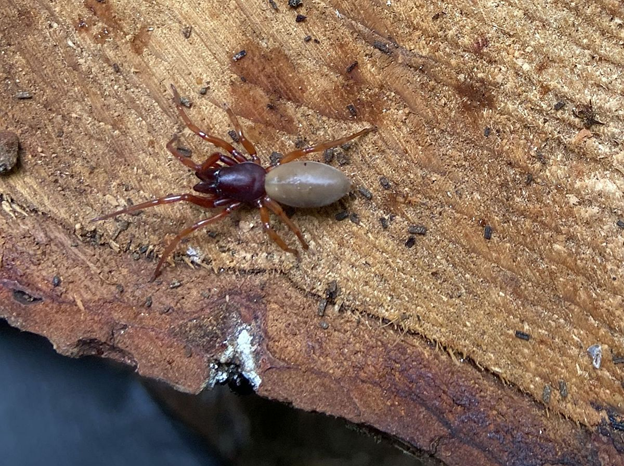 Dysdera crocata (Ara.: Dysderidae) Sid Jorna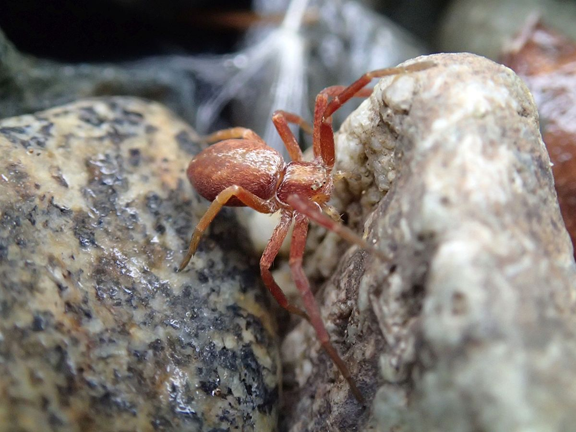 Philodromus rufus (Ara.: Philodromidae) Rosemary Jorna
Jochen Möhr writes that he had no moths at all at his home in Metchosin this morning, but he had a pretty Buprestis aurulenta.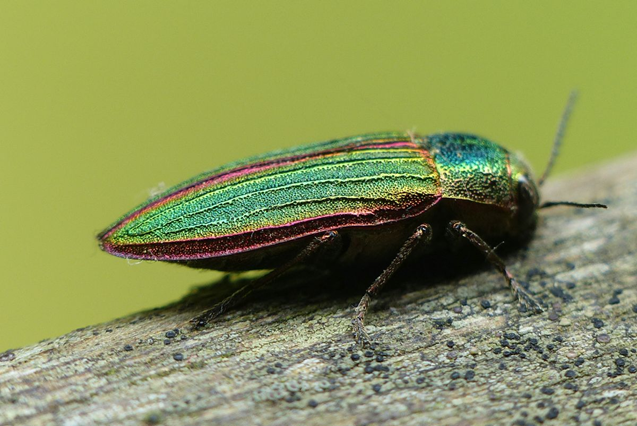 Buprestis aurulenta (Col.: Buprestidae) Jochen Möhr
Jeremy Tatum supposes that the Stinging Nettle developed its stings to discourage animals feeding on it. If so, it wasn't entirely successful, for there are many butterfly and moth caterpillars, as well as small beetles, that feed on nettles. Here is a caterpillar that I found on Stinging Nettle earlier this year, near Blenkinsop Lake. Its translucent appearance suggested to me that it might be a crambid.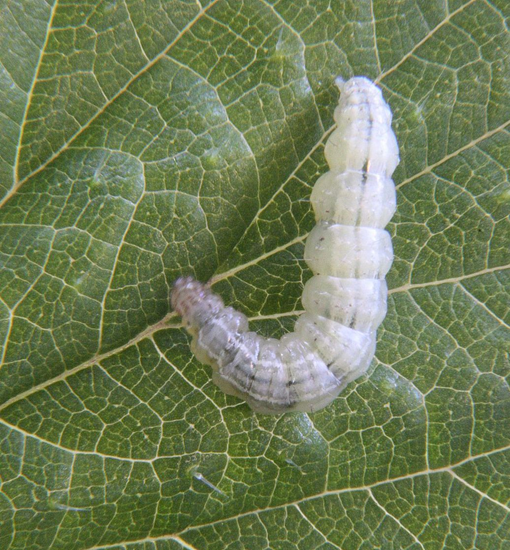 Udea profundalis (Lep.: Crambidae) Jeremy Tatum
The adult moth emerged today, and I released it near where the caterpillar was found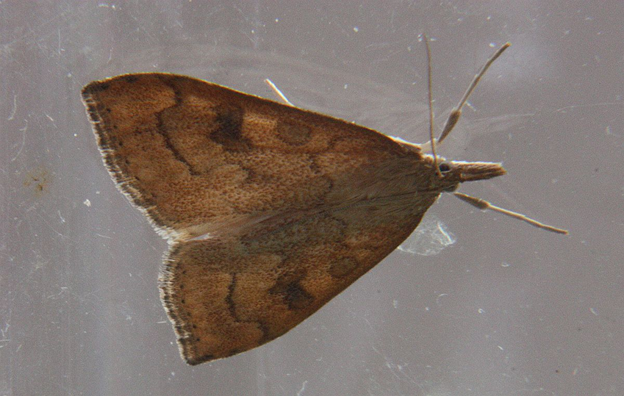 Udea profundalis (Lep.: Crambidae) Jeremy Tatum
Here is another ordinary-looking green nettle-eating caterpillar. It could be any of dozens of species, and is doubless impossible to identify. But wait! The caterpillar is far from ordinary. What special feature is apparent on this caterpillar that tells us that it is a species of Hypena? It case you don't spot it, I'll post the answer in a few days.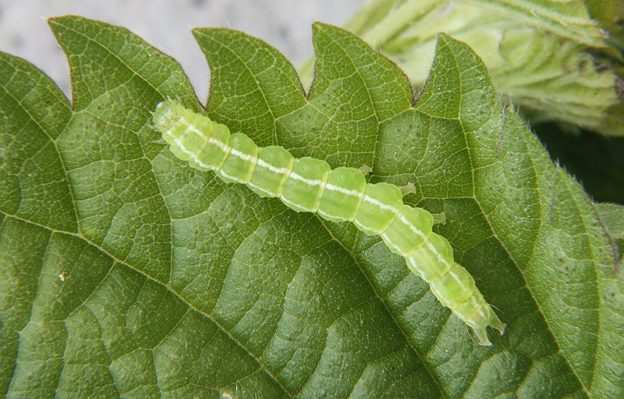 Hypena sp. (Lep.: Erebidae – Hypeninae) Jeremy Tatum