2021 May 10
Jeremy Tatum writes: We showed eggs and young caterpillars of the Eglantine Sheep Moth on April 4, 5, 18, 22. Here is one of the caterpillars grown a little more. It is not nearly full grown yet.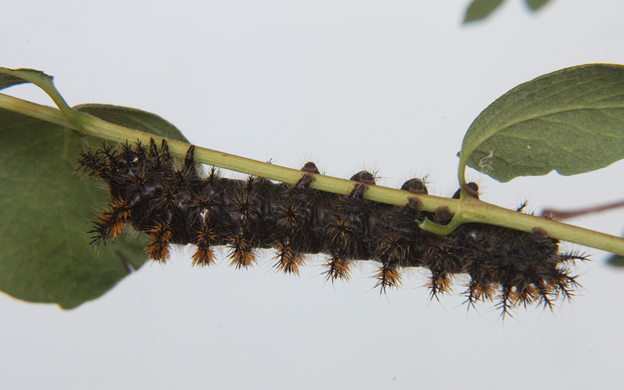 Eglantine Sheep Moth Hemileuca eglanterina (Lep.: Saturniidae) Jeremy Tatum
Val George writes: Spring has really sprung. This morning, May 10, whilst birding along the power line crossing Prospect Lake Road, I saw an abundance of butterflies: Many (two to...