2022 May 25
Val George writes: Monday, May 23, I did my official May butterfly count for Mount Douglas and the surrounding area. Result: 7 Cabbage White, 4 Sara Orangetip (photo of a female attached), 1 California Tortoiseshell, 4 Western Spring Azure.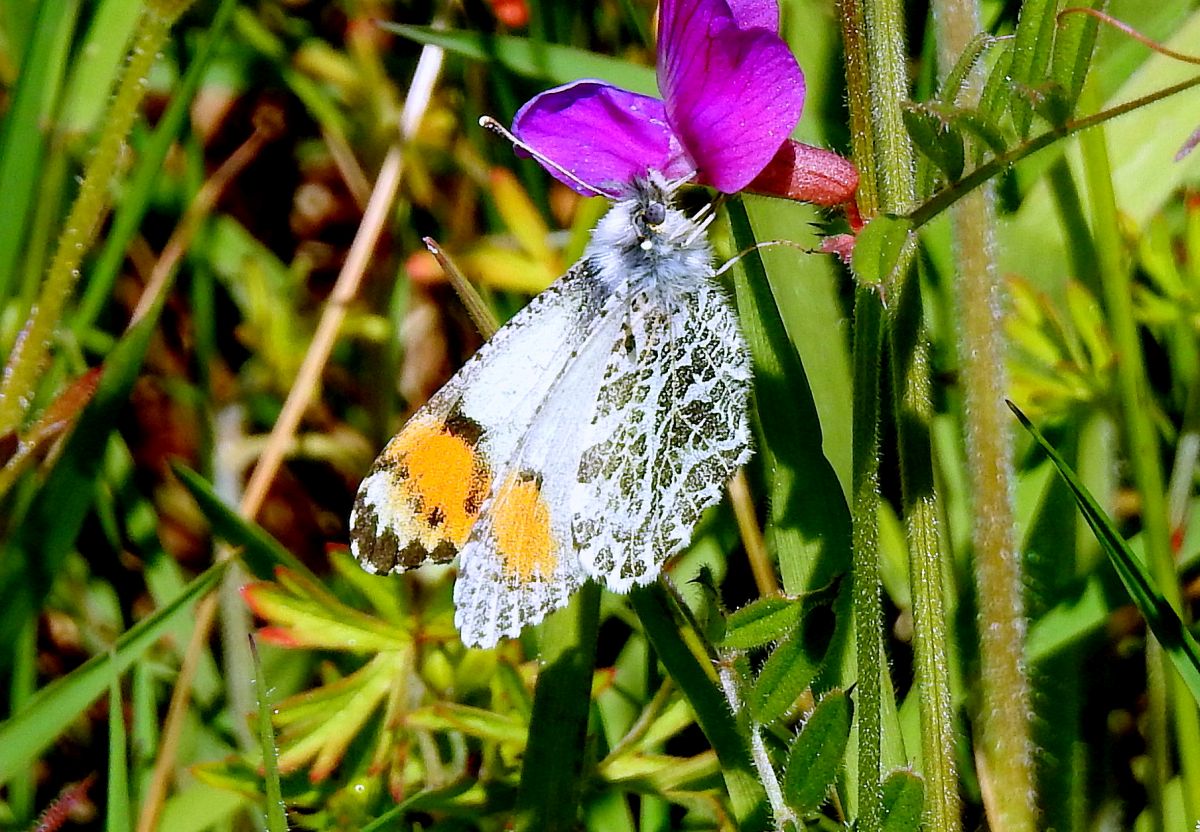 Female Sara Orangetip Anthocharis sara (Lep.: Pieridae) Val George
Jeremy Tatum writes that there was a Red Admiral on the Mount Tolmie reservoir at 5:00 pm today.