2021 April 13
   Jeff Gaskin writes:  April 12, on Mount Tolmie there were two California Tortoiseshells on the concrete reservoir and one Sara Orangetip  just below the reservoir.  One of the tortoiseshells was photographed by Marie O'Shaughnessy.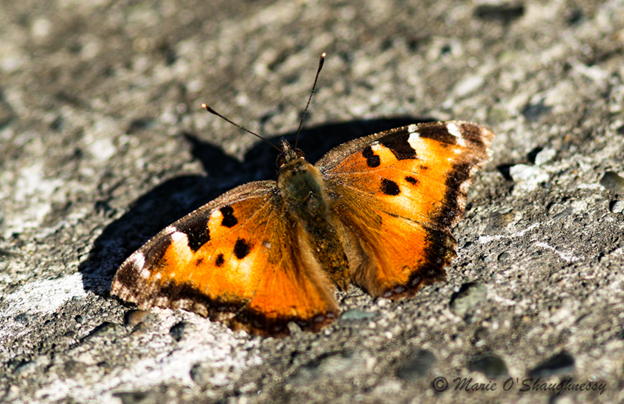 California Tortoiseshell Nymphalis californica (Lep.: Nymphalidae)  Marie O'Shaughnessy
    Rosemary Jorna writes from Kemp Lake today: This little moth was among our daffodils at noon.
Jeremy Tatum writes:   If anyone sees this moth ovip...