2018 August 16
[There was no Invert Alert for August 15.]
From Gordon Hart:
Hello Butterfly Counters,
The August count runs nine days from the third Saturday, August 18, to the fourth Sunday, August 26. You can submit a count anytime over this period, and you can do more than one count, just use a separate form for each count. In the case of repeat counts, or more than one person counting an area, I will take the highest count for each species.
Please use the form at http://www.vicnhs.bc.ca/?p=33 on the Victoria Natural History Society website. If you have a zero count, or just one or two butterflies, you can email me directly.
The count area is the same as the Christmas Bird Count circle (attached). For butterfly identification, the Garry Oak Ecosystems Recovery Team (GOERT) has a useful chart of butterflies of southern Vancouver Island and the Gulf Islands: http://www.goert.ca/documents/Butterfly_ID_sheet.pdf
If you would like a suggestion for an area to count, please send me an email.
In addition to the counts, a monthly butterfly walk is held on the first Sunday of each month – the next walk will be on September 2. We start at the summit of Mount Tolmie at 1pm, and decide where to go from there. I will send out another reminder near the month-end.
Thank-you for submitting your sightings and happy counting!
Gordon Hart
Butterfly Count Coordinator
Victoria Natural History Society
Count circle map link:
http://christmasbirdcount.ca/bcvi/CBCMaps.html#VictoriaMap
Jochen Möhr did well last night with his moth trap in Metchosin:
10 Tolype distincta
2 Perizoma curvilinea
2 Neoalcis californiaria
1 Drepanulatrix monicaria
1 Eulithis xylina
1 Nemoria darwiniata
Here are three of the pictures that he obtained. The first two are Neoalcis californiaria and make an interesting contrast to Thomas Barbin's dark specimen shown on August 14. The first of these shown below is fairly typical in this area. The second is a rather pale or perhaps faded example. The third photograph, identified by Libby Avis as Caradrina montana, is a new one for this site.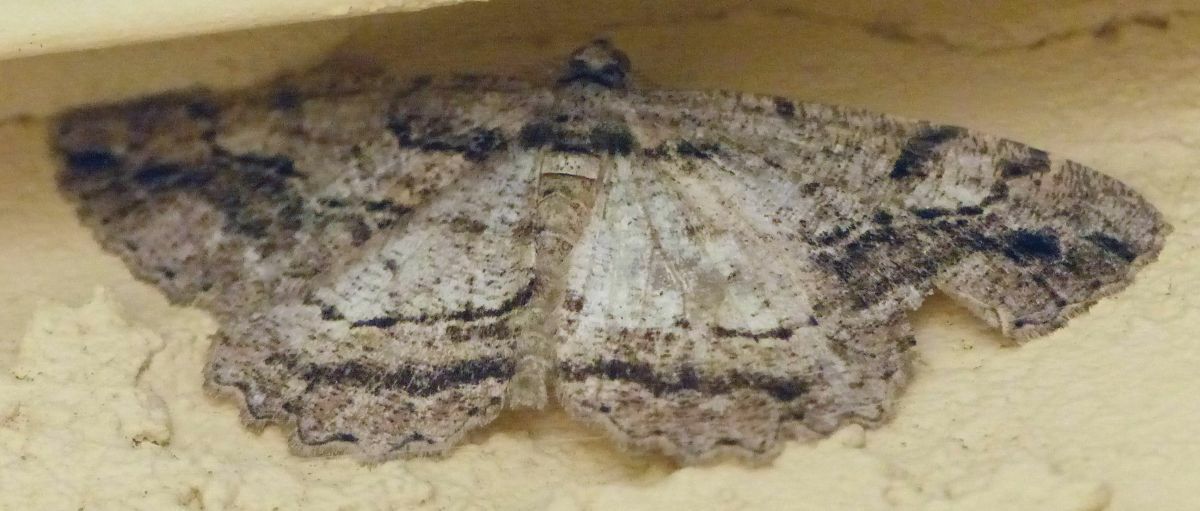 Neoalcis californiaria (Lep.: Geometridae) Jochen Möhr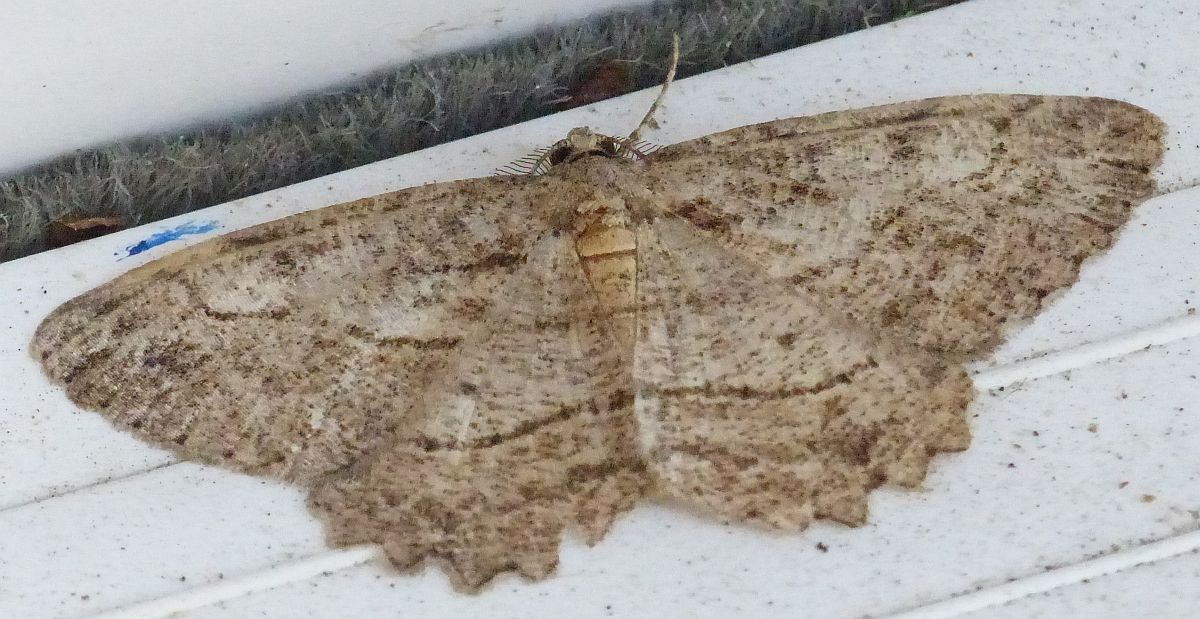 Neoalcis californiaria (Lep.: Geometridae) Jochen Möhr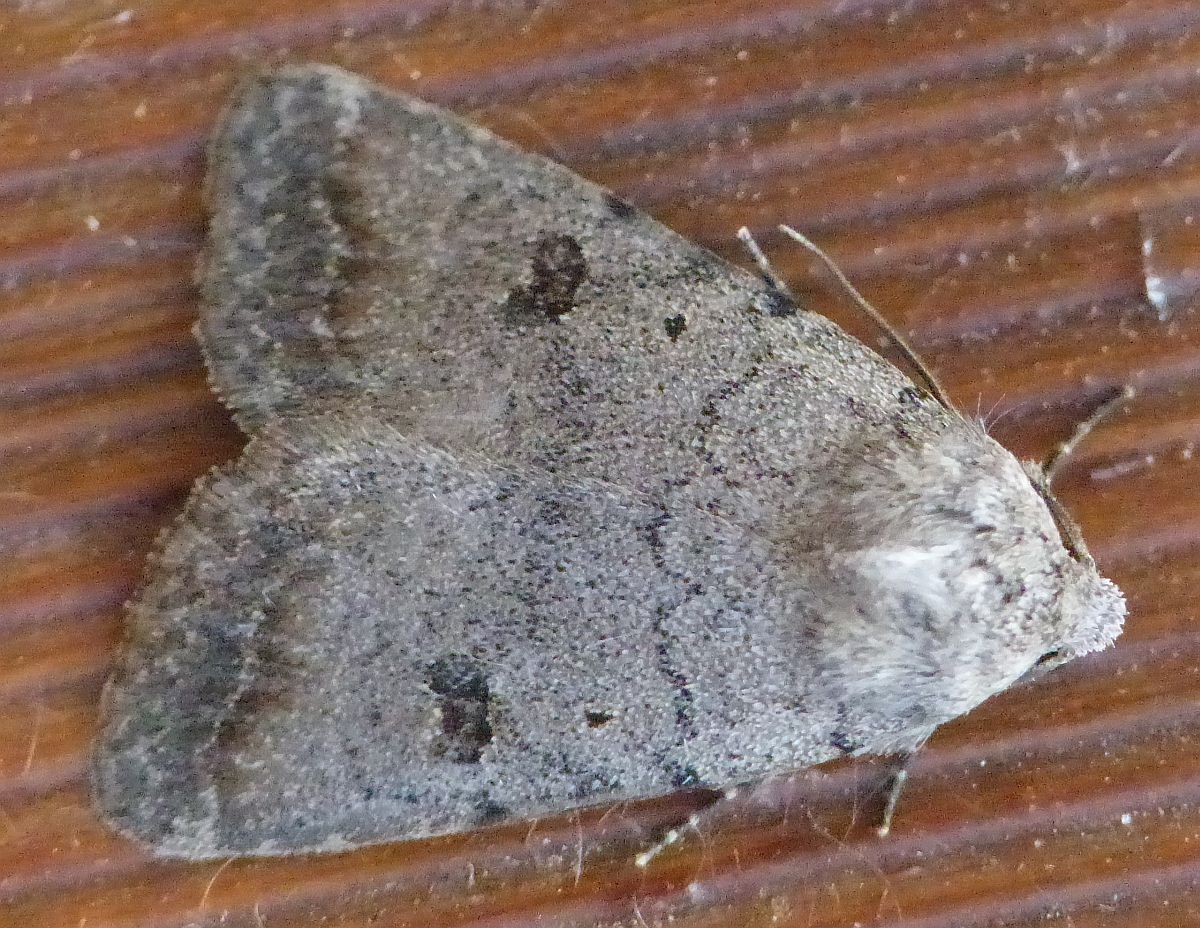 Caradrina montana (Lep.: Noctuidae) Jochen Möhr
Kurtis Herperger sends a photograph of a beetle that came to his moth trap in the Highlands last night. Thanks to Scott Gilmore for help with the identification as Trichocnemis spiculatus.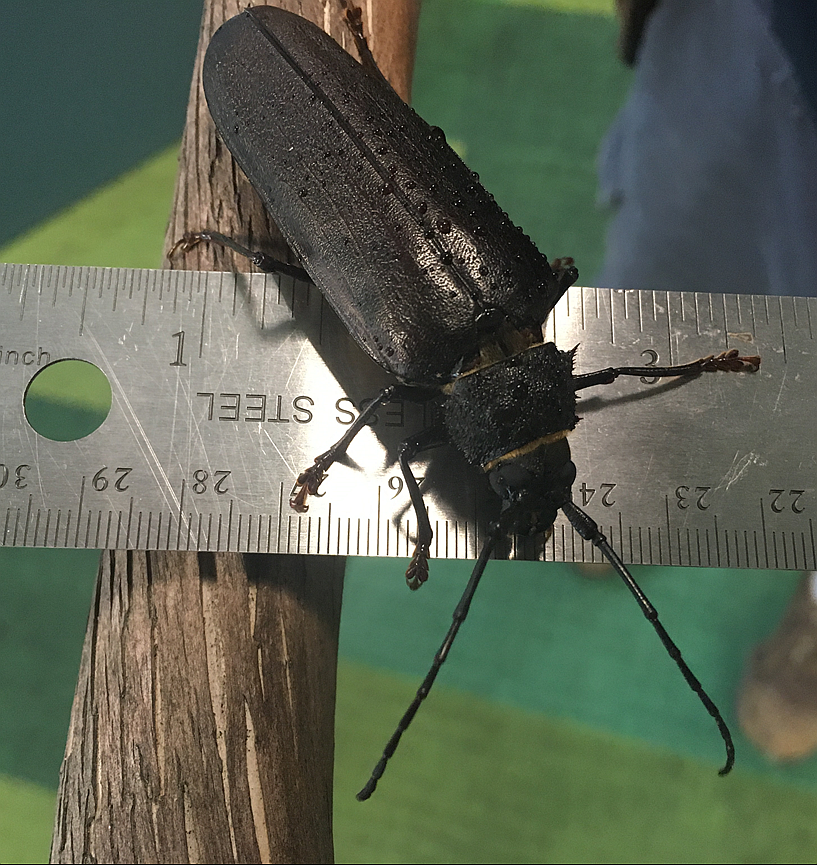 Trichocnemis spiculatus (Col.: Cerambycidae) Kurtis Herperger
Rosemary Jorna sends a picture of a female Common Whitetail (which isn't nearly as common as some of our other dragonflies !), which was cruising in her yard yesterday Aug 15 2018 in the Kemp Lake area.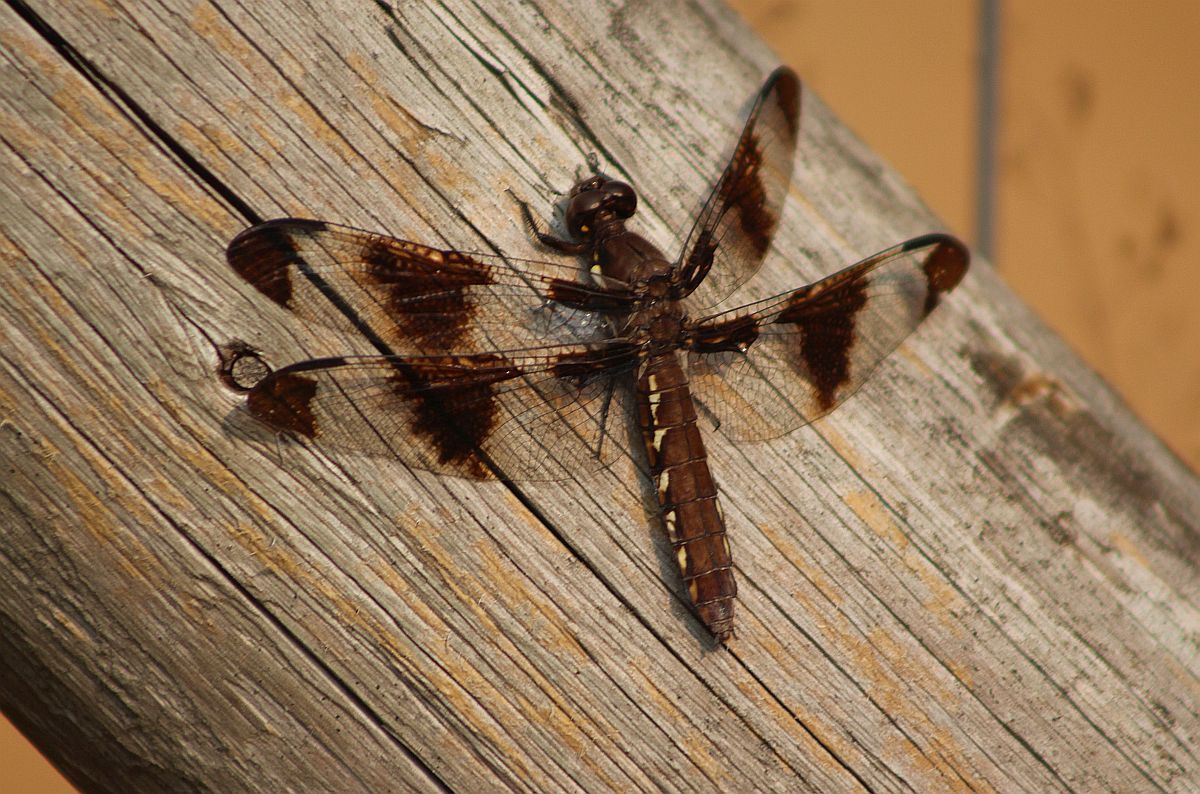 Common Whitetail Plathemis lydia (Odo.: Libellulidae) Rosemary Jorna