2018 May 17 evening
Nathan Fisk sends a photograph of a colourful bee, kindly identified for us by Sean McCann as either Agapostemon or Augochlora.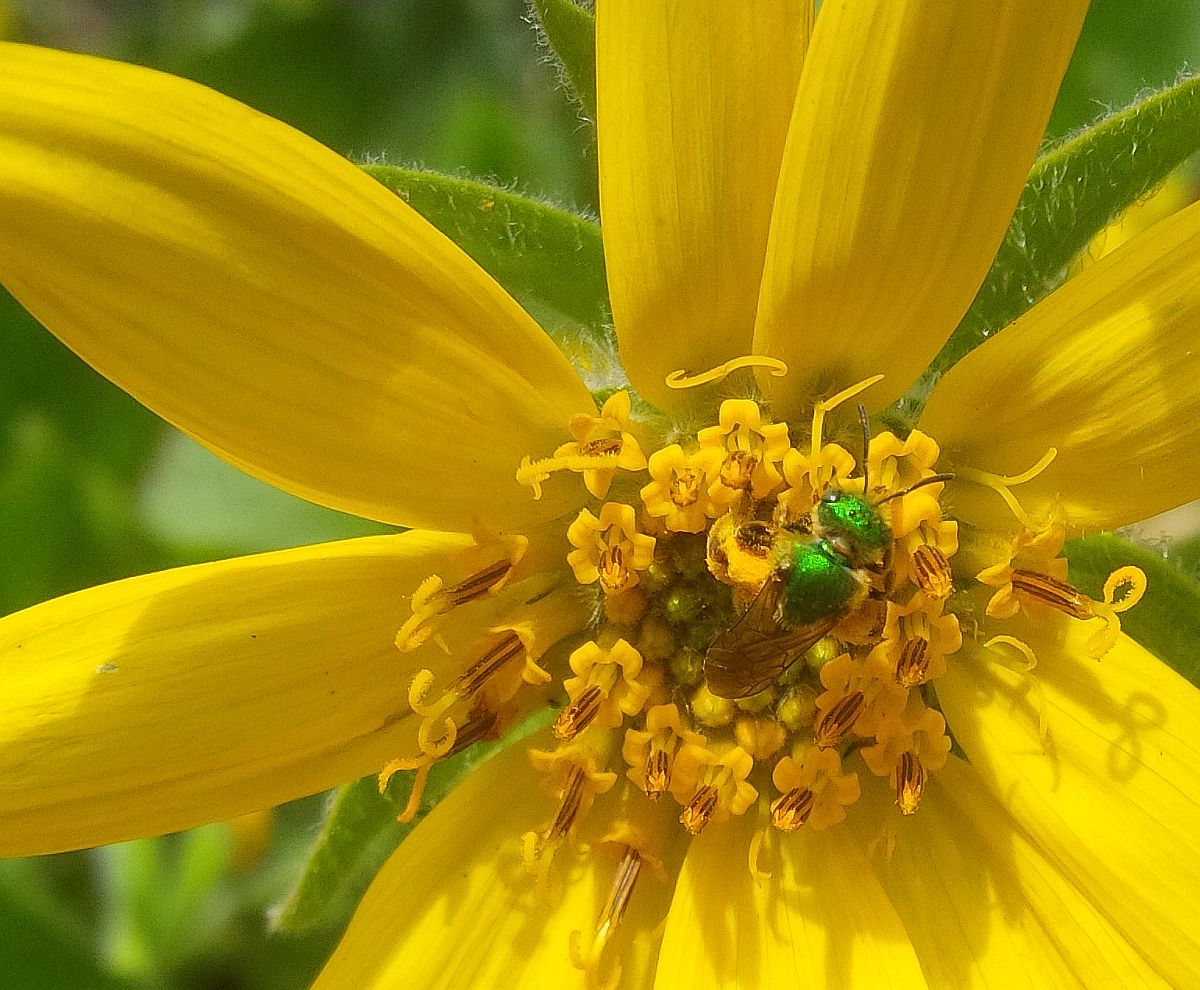 Agapostemon or Augochlora (Hym.: Halictidae) Nathan Fisk
Jeff Gaskin writes: Yesterday evening, May 16, on Christmas Hill I saw 1 Propertius Duskywing, and 3 Painted Ladies on the southern peak.
Kirsten Mills writes: I had this Pale Tiger Swallowtail by the reservoir on Mount Tolmie today around noon. There was also a Painted Lady.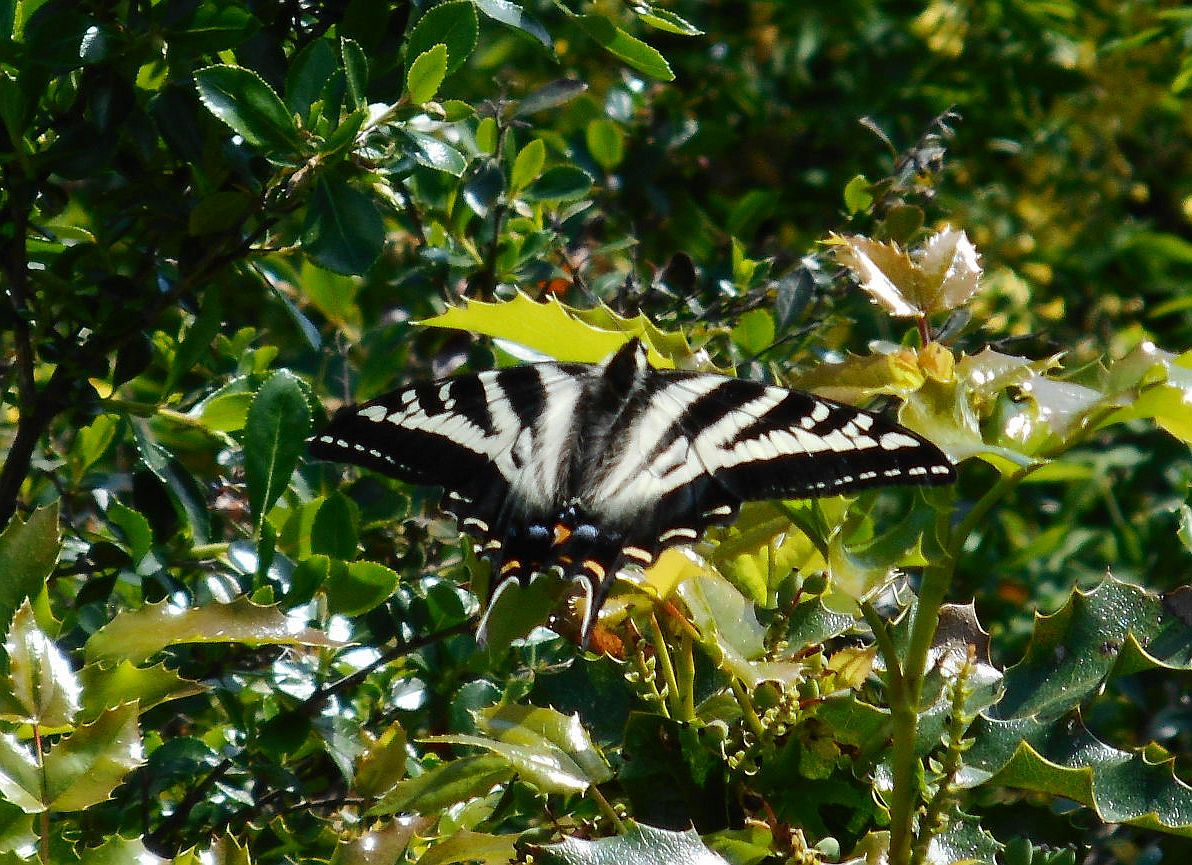 Pale Tiger Swallowtail Papilio eurymedon (Lep.: Papilionidae) Kirsten Mills
Annie Pang sends a photograph of a Cedar Hairstreak from Gorge Park on May 4 – a different, and much fresher – individual from the one shown on May 3. Annie says: " I know they are still on the wing in Metchosin and probably in Gorge Park as well". Jeremy Tatum says: "I don't think I'm ready to use the name 'Callophrys gryneus' for this butterfly yet!"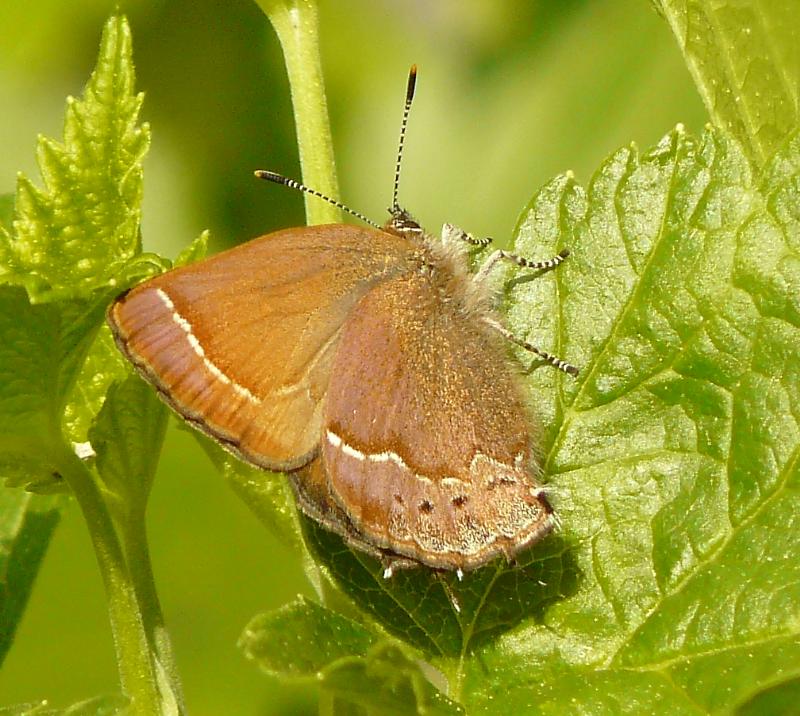 Cedar Hairstreak Mitoura rosneri (Lep.: Lycaenidae) Annie Pang