2017 September 22
    Here's another Metchosin moth from Jochen Moehr.  Thanks to Libby Avis for identifying it as Lacinipolia sp.   L. pensilis is a good fit, but it seems safer to label it just Lacinipolia sp.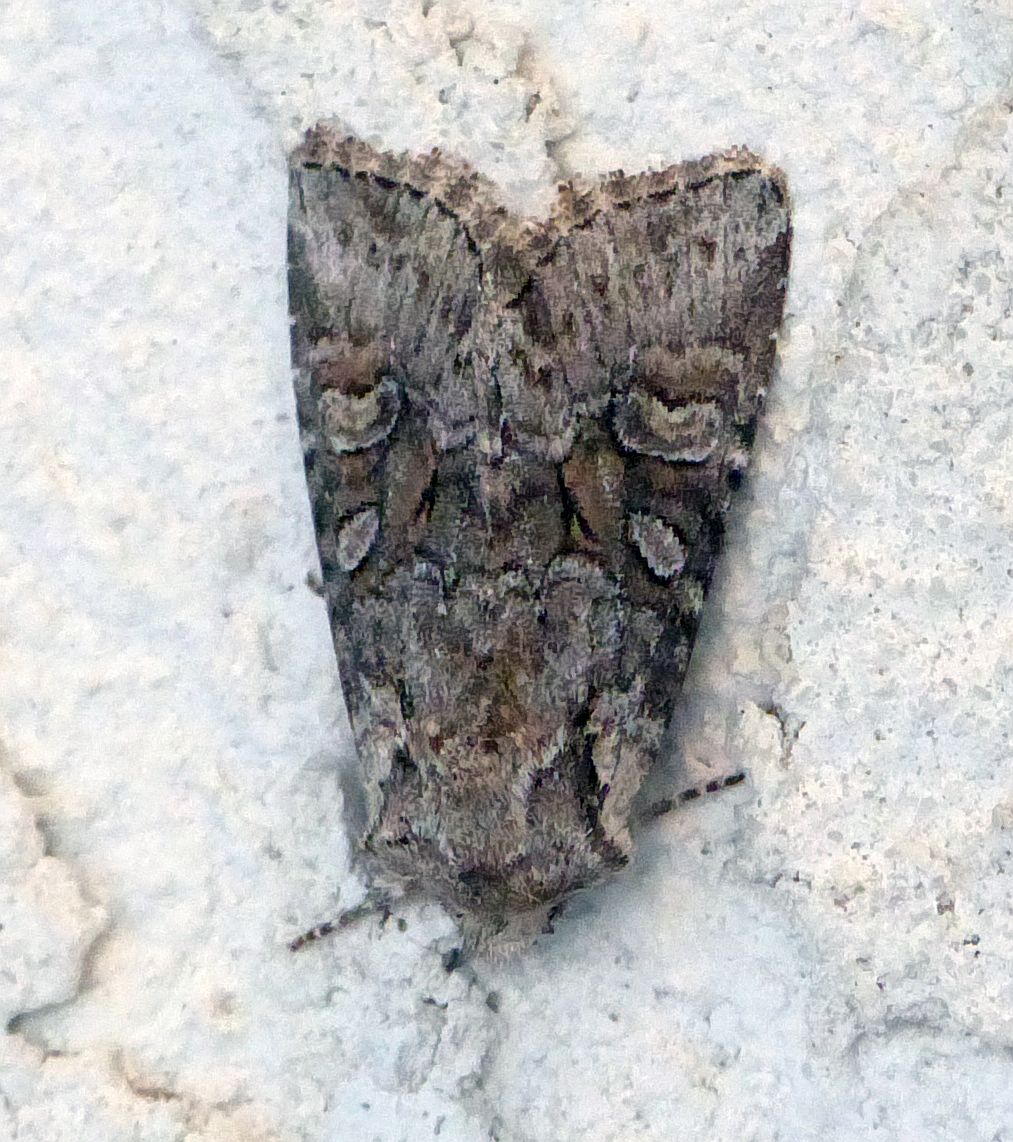 Lacinipolia sp. (Lep.: Noctuidae)  Jochen Moehr
   Jochen writes:  This morning, there were a fair number of moths on my wall:
6 Ennomos magnaria
4 Tolype distincta
1 probably Neoalcis californiaria
   Jeremy Tatum writes:  Here is a Peppered Moth caterpillar: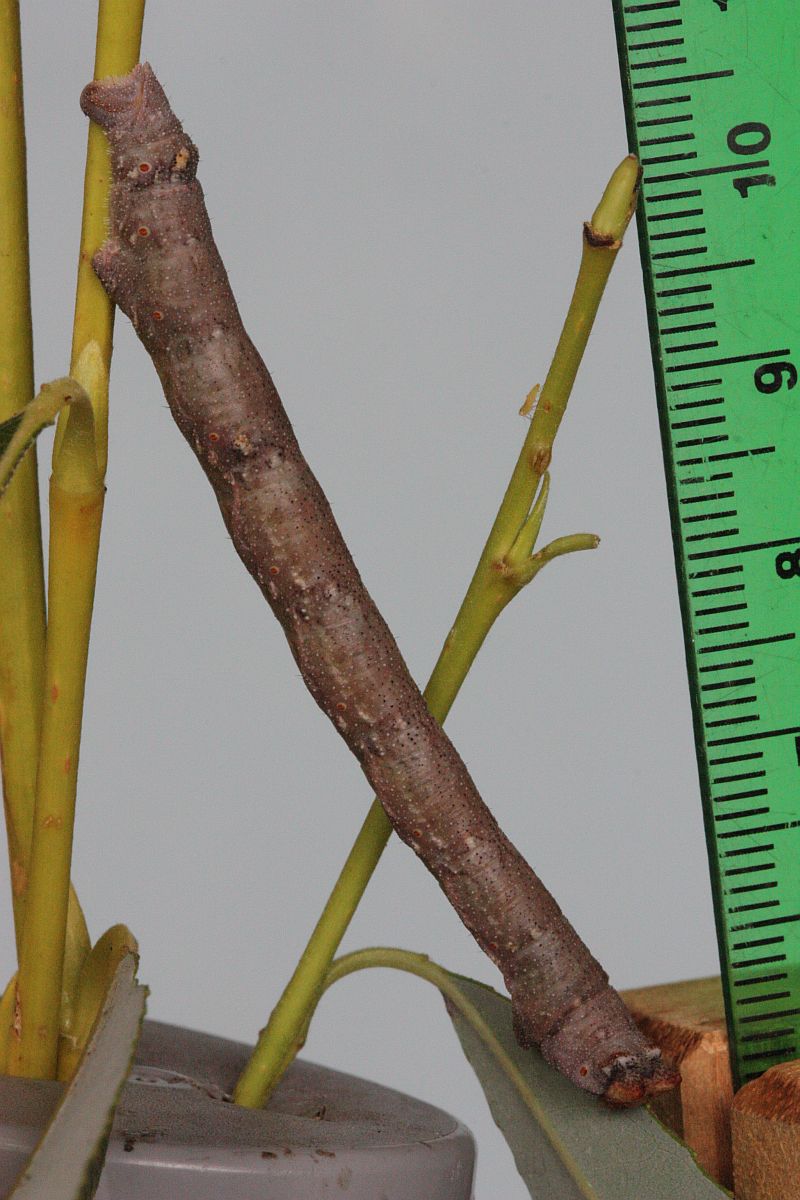 Peppered Moth Biston betularia (Lep.: Geometridae)  Jeremy Tatum
   Jeff Gaskin writes:  Today, September 22, there were no fewer than 7 Painted Ladies at the Horticultural Center on Quayle Road in Saanich.
Ron Flower writes:  Today at McIntyre reservoir we got 2 Painted Ladies, 20 or more Cabbage Whites, 1 Woodland Skipper and I think the previously found American Lady.  Also at Island View there were 2 Ringlets (Large Heath ­Coenonympha tullia) and 4 Woodland Skippers.
  Jeremy Tatum writes:  Yes!!!  One of them is indeed an American Lady.  But I think it may be a different individual than the one shown on September 16.  The large white patch near the apex of the upperside forewing is orange in Mike's September 16 butterfly.  So, there may be more than one there!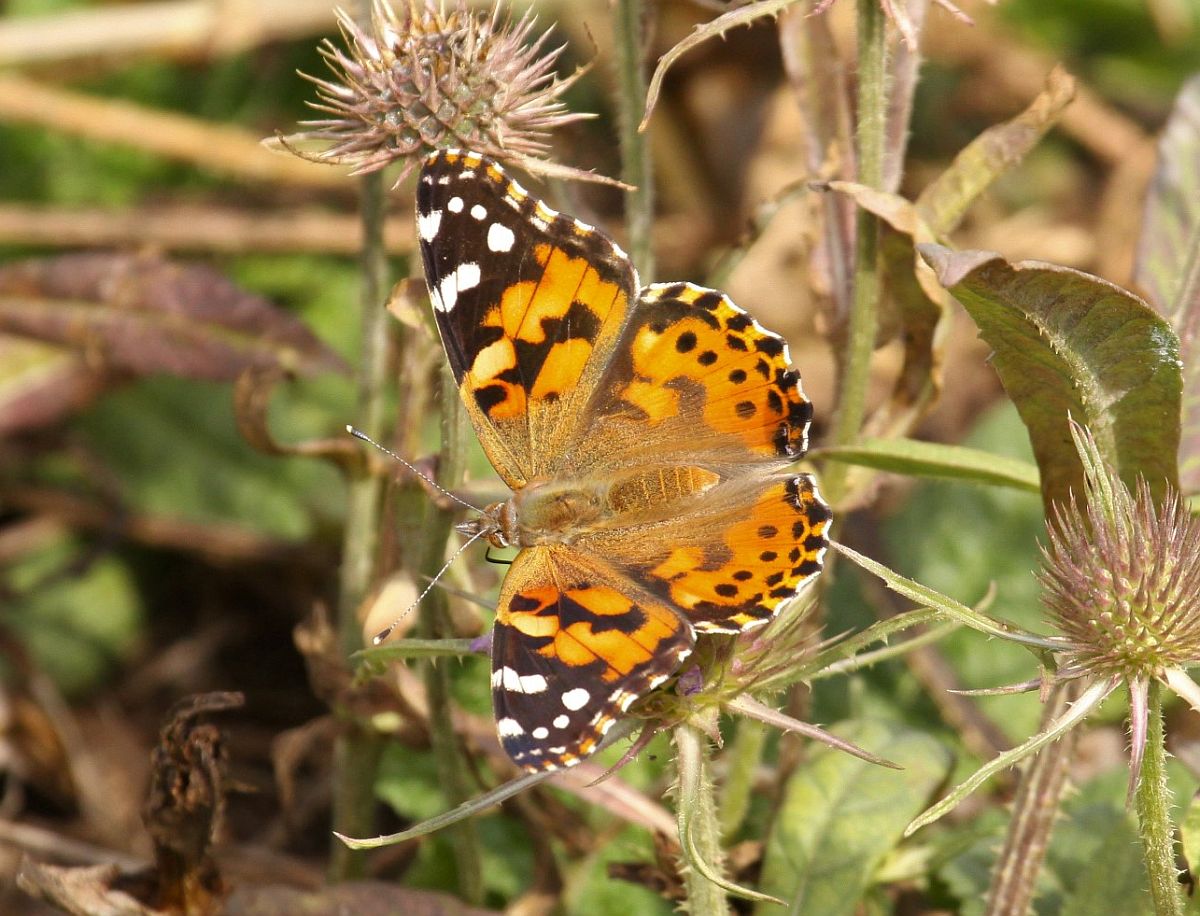 Painted Lady Vanessa cardui (Lep. Nymphalidae)  Ron Flower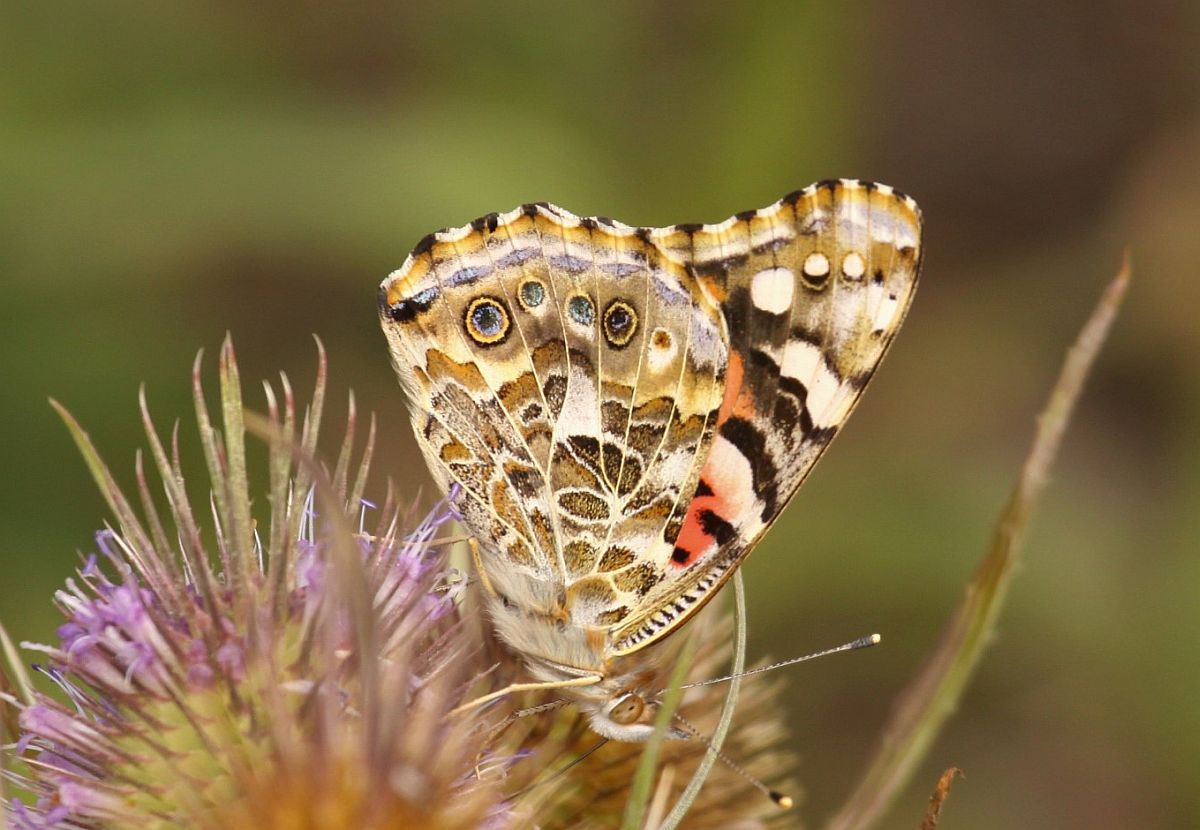 Painted Lady Vanessa cardui (Lep. Nymphalidae)  Ron Flower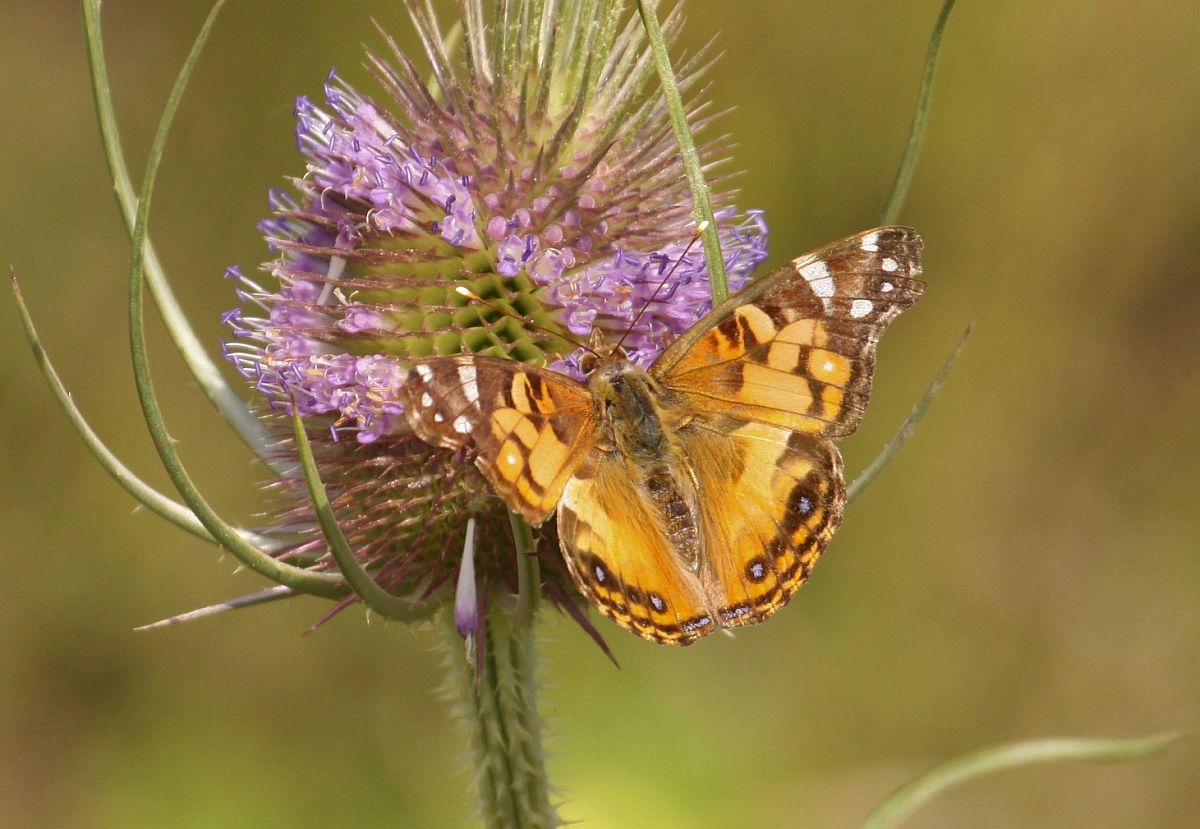 American Lady Vanessa virginiensis (Lep.: Nymphalidae) Ron Flower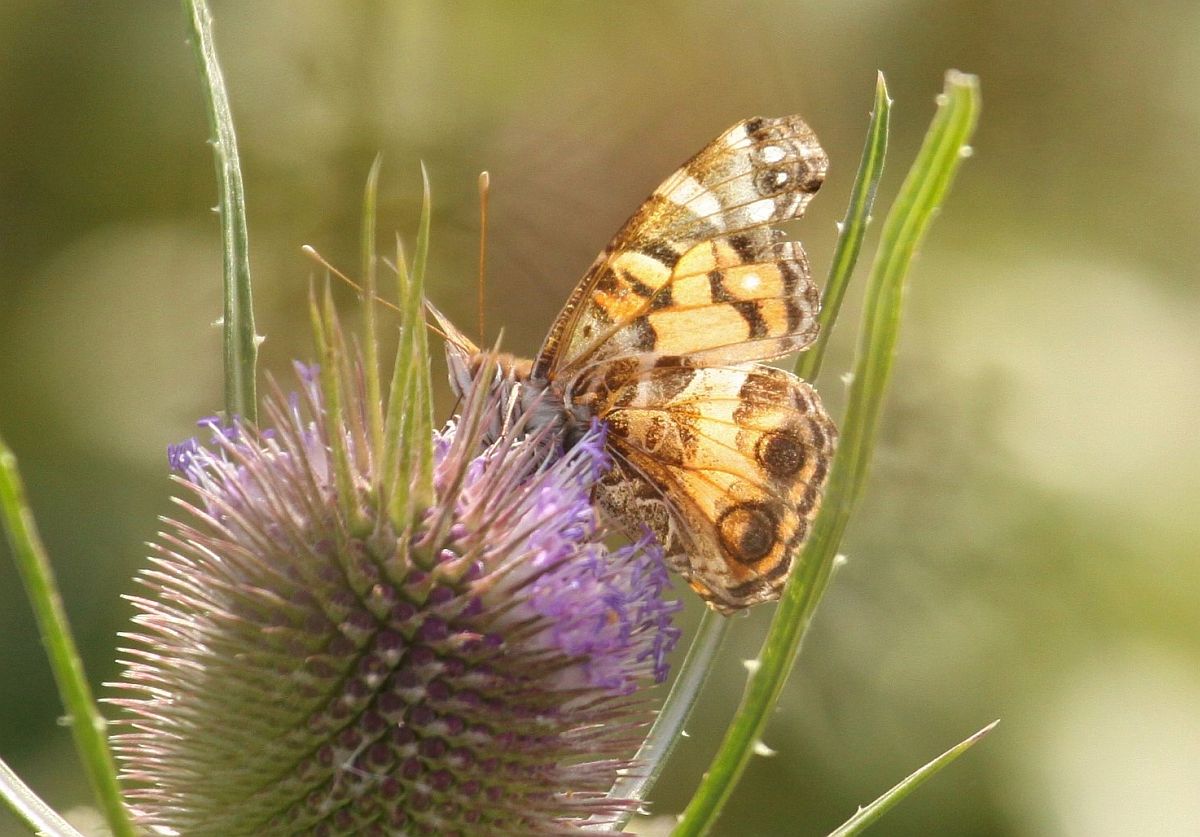 American Lady Vanessa virginiensis (Lep.: Nymphalidae) Ron Flower