2022 October 8
This month and last, we have had a good invasion of Sulphur butterflies. Both species – Orange Sulphur and Clouded Sulphur – have occurred. While some individuals have been fairly easy to identify, some have not been easy, and we are not certain which of the two species they are. I (JeremyTatum) and Val George have examined the photographs received by Invert Alert to the best of our abilities, and I have labelled them accordingly. I don't think either of us would claim to have identified them with 100 percent certainty, and I have labelled some of them either/or. We think that all sulphurs before September 30 have been Orange Sulphurs. From September onwards, both species have been present.
Ron Flower photographed two at McIntyre reservoir yesterday. We believe the first of the photgraphs below is an Orange Sulphur. We are not certain of Ron's second photograph.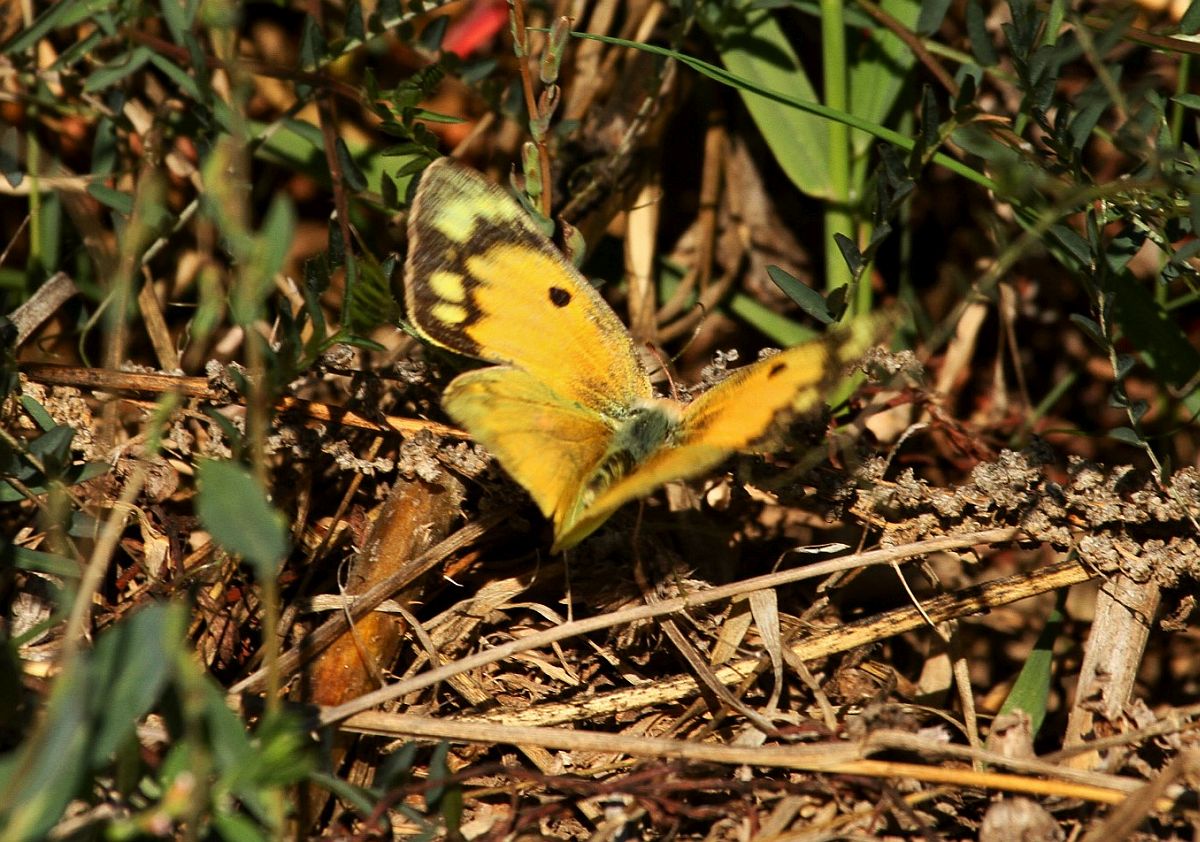 Female Orange Sulphur Colias eurytheme (Lep.: Pieridae) Ron Flower
Male sulphur Colias eurytheme/philodice (Lep.: Pieridae) Ron Flower.
There are probably Cabbage Whites still around, although none were actually reported yesterday. However, I did see one in the Martindale Valley today. No other butterflies or other invertebrates have been reported to Invertebrate Alert today.