8
2018 September 16
Ron Flower sends a photograph of an insect from Goldstream. Jeremy Tatum writes: I have to say that I was completely floored by it – I could not even guess as to Order. So I tried Dr Rob Cannings, in the hope that he might possibly be able to suggest the Order. Rob replied almost immediately, with Order, Family, Genus and Species! It is a woodwasp, a hymenopteran in the Family Siricidae, related to the sawflies. Thank you, Rob!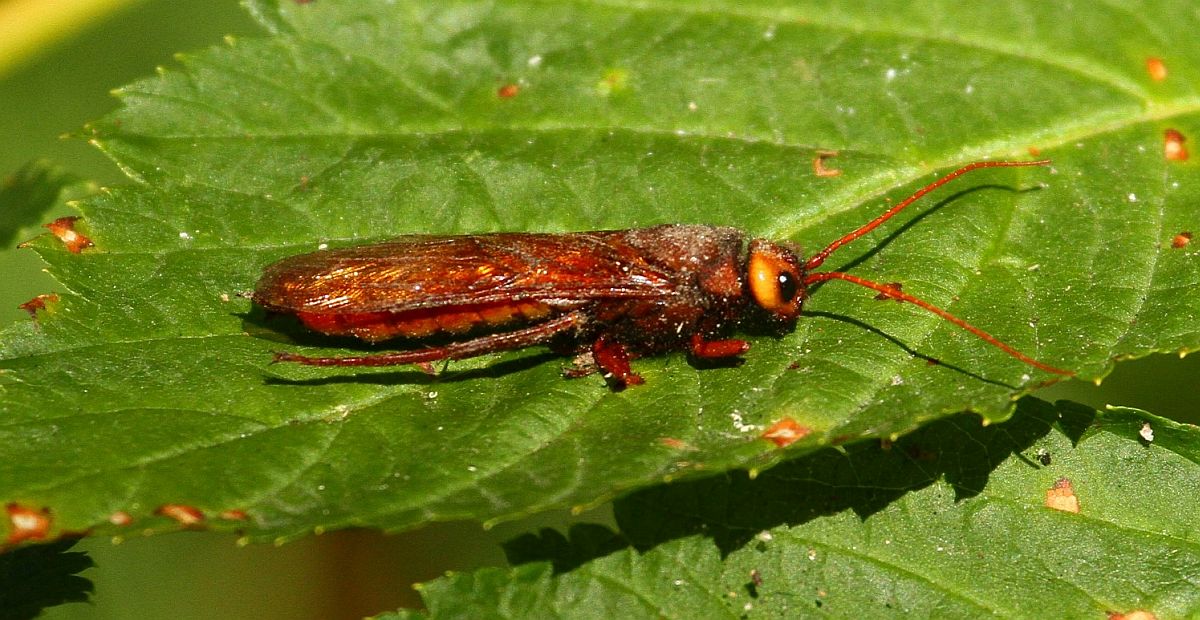 Urocerus californicus (Hym.: Siricidae) Ron Flower
Bryan Gates writes: At least seven of these Lophocampa maculata were on my alders at Saratoga Beach today, after a heavy rain through the night, Sept. 15-16, 2018. My notes show that I photographed one on the same alder on Sept. 8, 2017.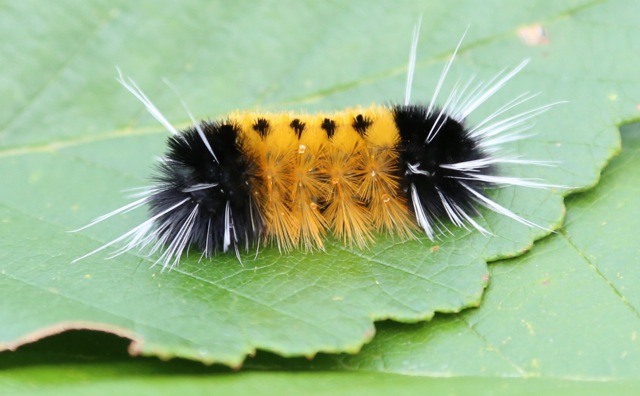 Spotted Tiger Moth Lophocampa maculata (Lep.: Erebidae – Arctiinae) Bryan Gates
Jeremy Tatum writes: A rainy day today, but during a brief sunny spell I saw a Cabbage White from the window of my Saanich apartment.