2017 September 27 morning
Rarities Alert!
Gordon Hart writes: I have enclosed photos of the American Lady that Anne-Marie and I saw at Whiffin Spit yesterday. After seeing the rather drab Lark Sparrow in the parking lot, it was exciting to see several Painted Ladies and then this American Lady in the grassy area part way to the tip where the Meadowlarks are usually found.
Later, while viewing the Lark Sparrow again with Cheryl Mackie and Marilyn Lambert, they told us that Avery Bartels, Rocky Point bander, saw a Monarch and a Red Admiral on the morning of September 25. Avery is familiar with Monarchs and was certain of the identification. I suppose if American Ladies can migrate through here occasionally, then Monarchs can as well.
Jeremy Tatum writes: Thanks to Gordon and Anne-Marie, I, too, saw the Whiffin Spit American Lady – in the area where there is lots of Gumweed, opposite the washroom, and where the Grasshopper Sparrow was seen a few years ago. Unlike the slightly worn specimen that is doubtless still at McIntyre reservoir, the Whiffin Spit butterfly was pristine fresh and very obvious.
Usually we caution that the provenance of Monarchs is always suspect, because of their commercial release at weddings. However, there is no need to assume that all Monarch sightings pertain to such releases, and we must bear in mind that some of them may be genuine wild butterflies – particularly when seen in areas remote from cities, such as Rocky Point.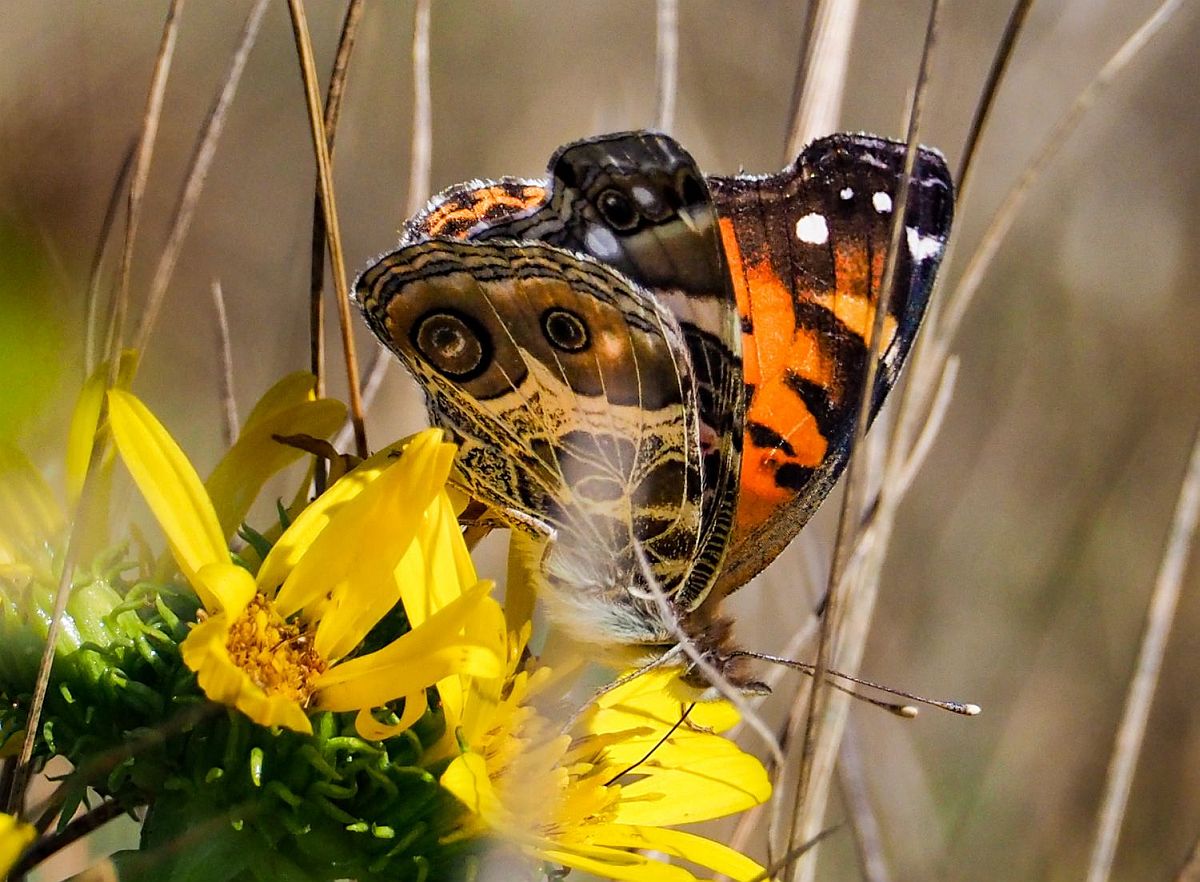 American Lady Vanessa virginiensis (Lep.: Nymphalidae) Gordon Hart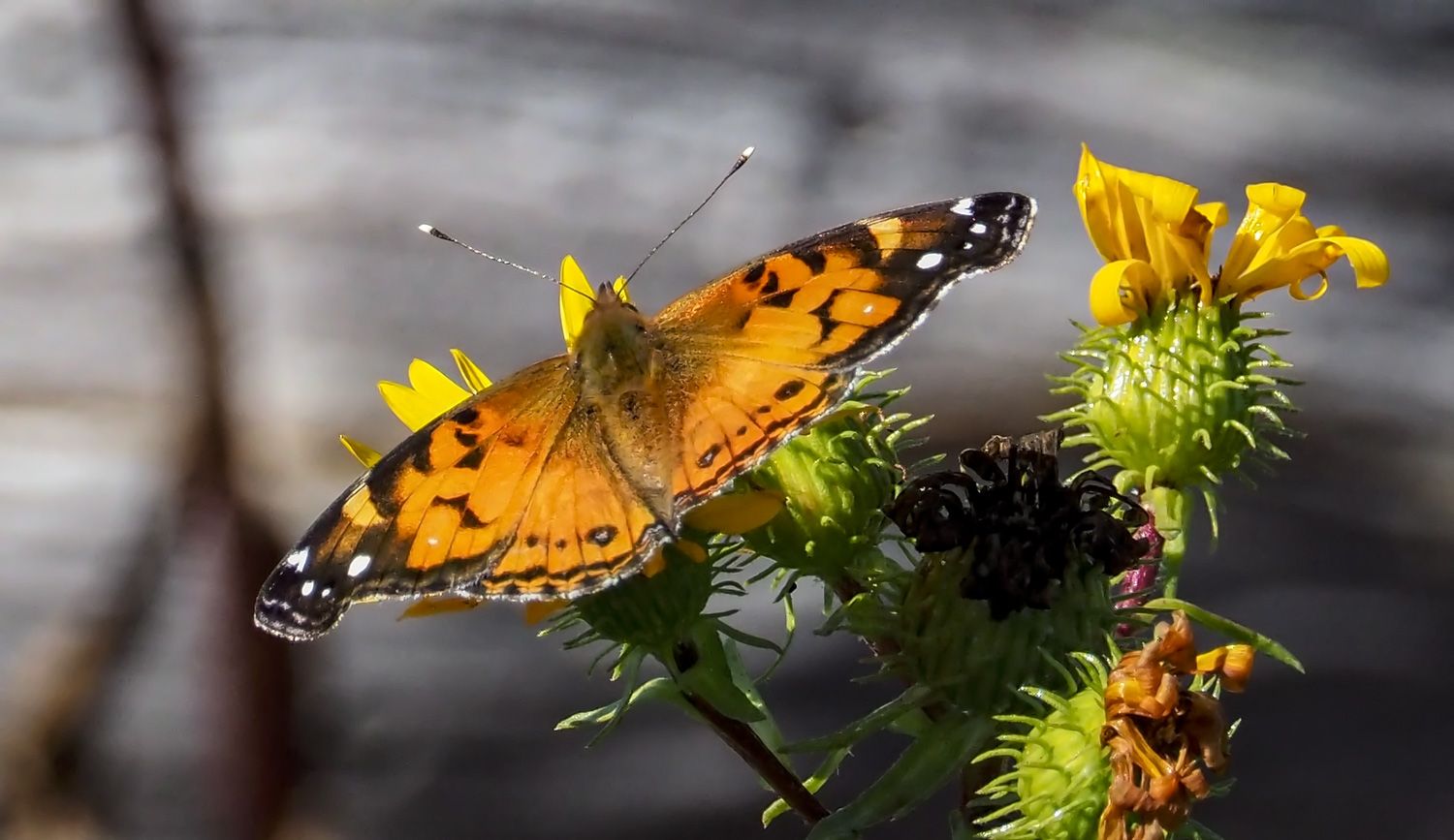 American Lady Vanessa virginiensis (Lep.: Nymphalidae) Gordon Hart
And here's a not-quite-so-rare butterfly from Jeremy Tatum's Saanich apartment this morning.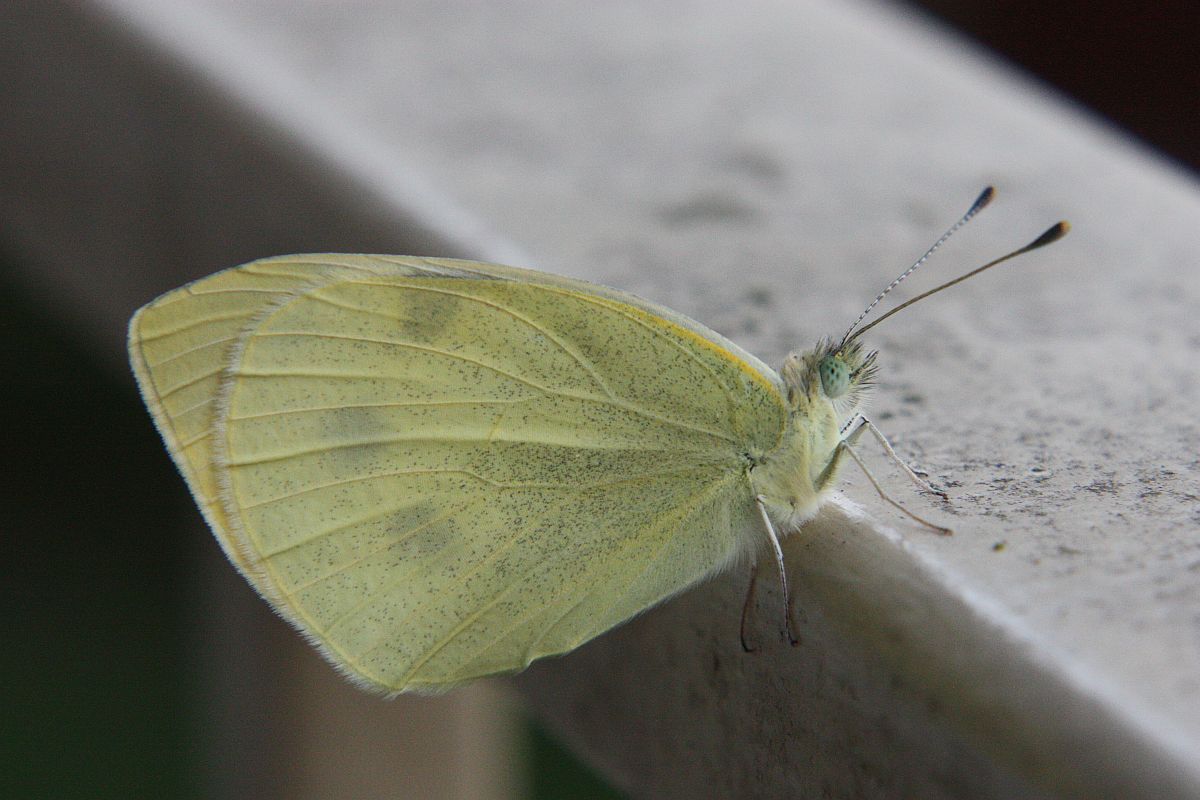 Cabbage White Pieris rapae (Lep.: Pieridae) Jeremy Tatum
Annie Pang is rearing a Spotted Tiger Moth caterpillar (see September 16), which has now spun a wonderful cocoon: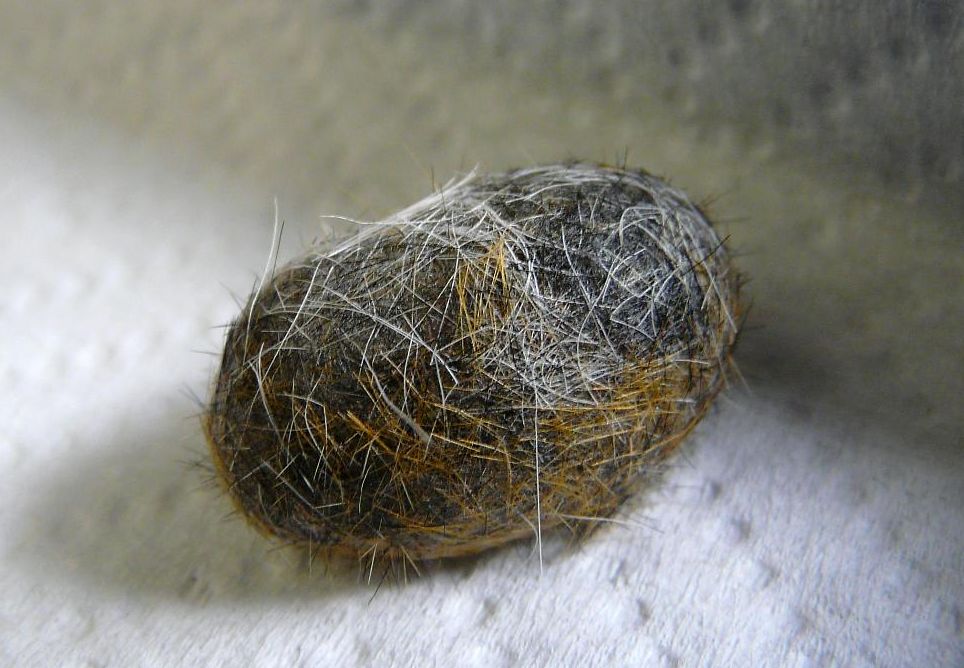 Spotted Tiger Moth Lophocampa maculata (Lep.: Erebidae – Arctiinae) Annie Pang