2021 October 5
    Jeremy Tatum writes:  Here is a young (second instar) caterpillar from the large egg mass shown on September 19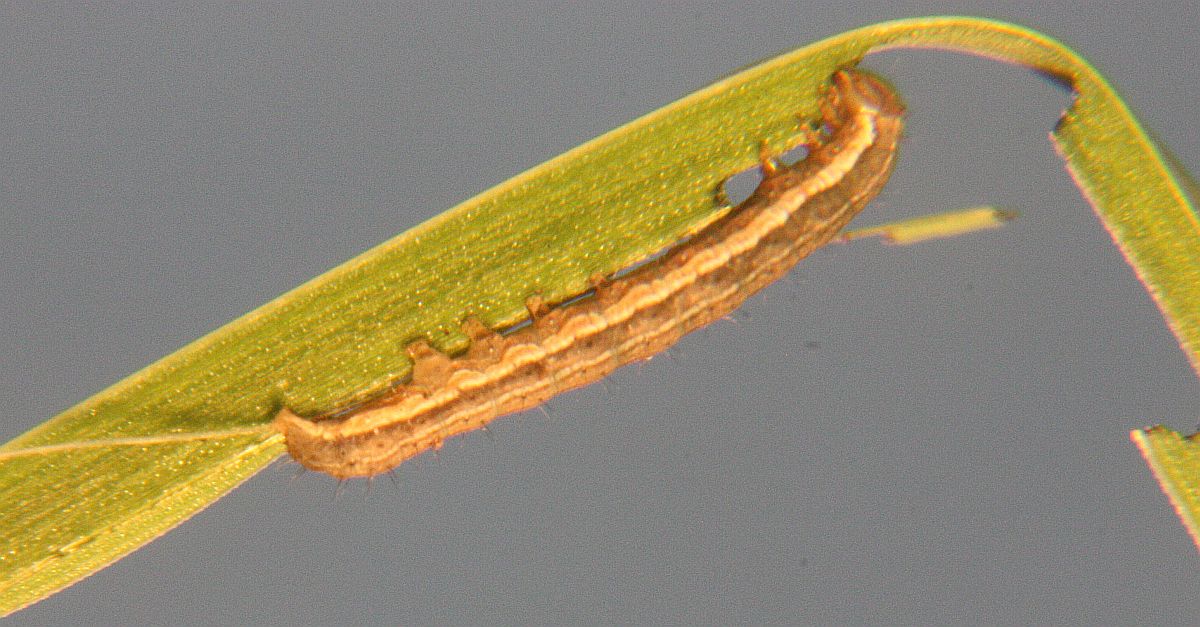 Noctua pronuba (Lep.: Noctuidae)    Jeremy Tatum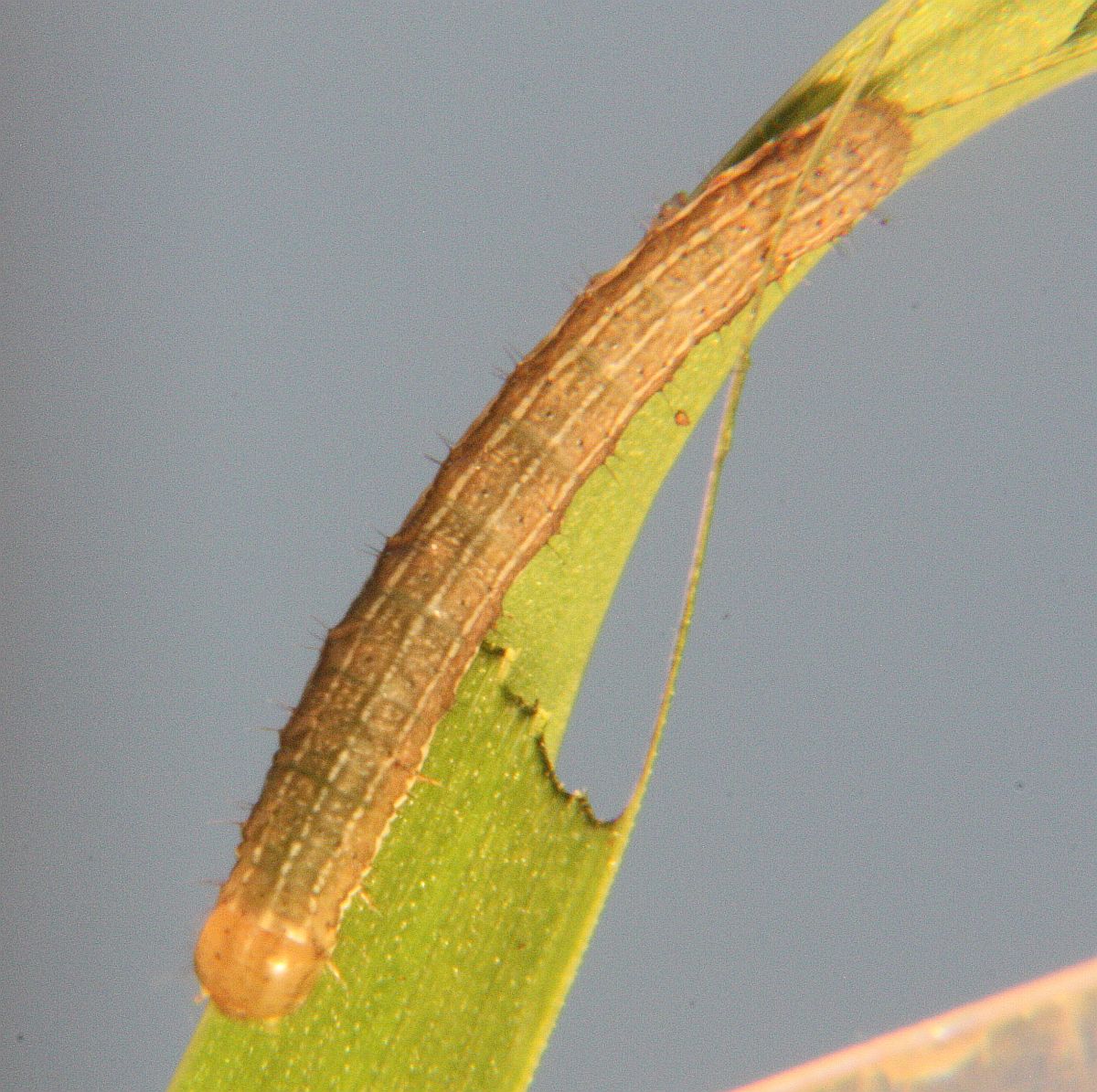 Noctua pronuba (Lep.: Noctuidae)    Jeremy Tatum
Aziza Cooper writes:  On October 1, I was at Panama Flats, and tiny money spiders kept landing on me. The spiders in the photo are on my hat, greatly enlarged.
Thanks to Dr Robb Bennett for identifying them for us.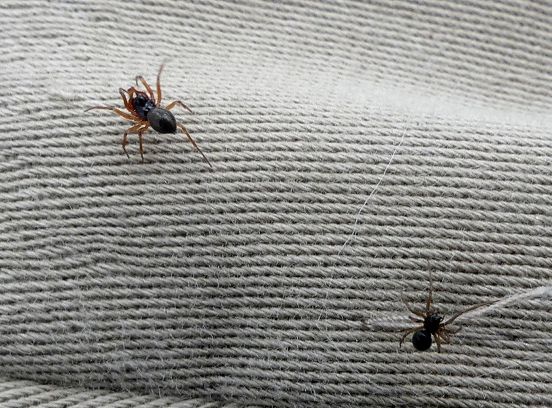 Erigone sp. ( Ara.: Linyphiidae – Erigoninae)  Male (upper), female (lower)    Aziza Cooper
Aziza continues:  On October 4, I saw a large dragonfly at Burgoyne Bay Provincial Park.
Thanks to Dr Rob Cannings for identifying it for us.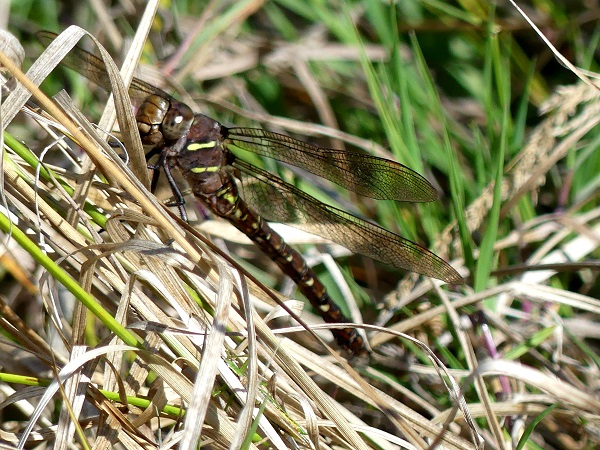 Female Shadow Darner Aeshna umbrosa (Odo.: Aeshnidae)  Aziza Cooper