2019 June 24 afternoon
   Kem Luther found an interesting caterpillar alongside the Hillman Trail in Metchosin yesterday: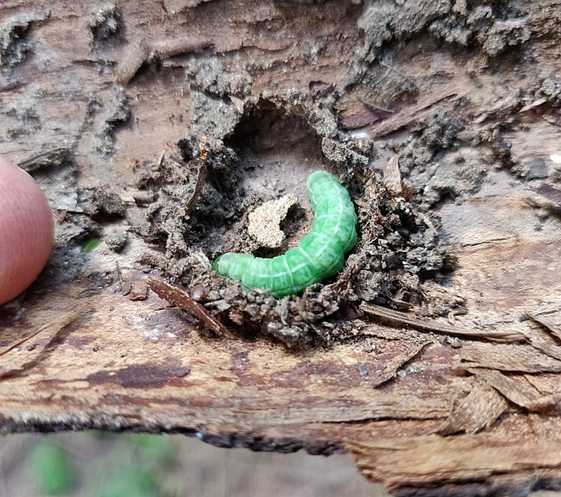 Jeremy Tatum writes:  It appears to be constructing its cocoon prior to pupation, and is incorporating fragments of bark into the cocoon.  There are several caterpillars that do this, for example Behrensia, Furcula, Archiearis.  I know it's neither of the first two, so I was wondering if it might be Archiearis, though the caterpillar looks more like a noctuid.  Does any viewer have any suggestions?
  I visited the nature house at Swan Lake today, and there were several insects around the front entrance:  2 Zotheca tranquilla, 1 Leucoma salicis, a final instar caterpillar of Lophocampa argentata, and the two splendid beasts shown below, kindly photographed by Kalene Lillico.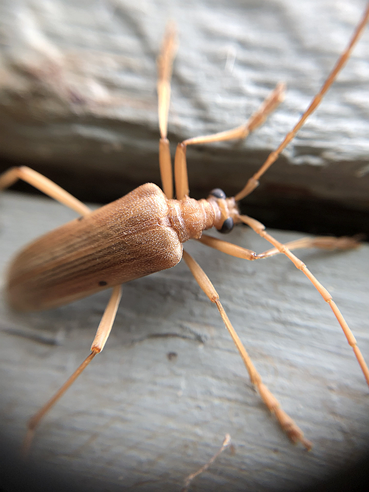 Yellow Douglas Fir Borer Centrodera spurca (Col.: Cerambycidae)
 Kalene Lillico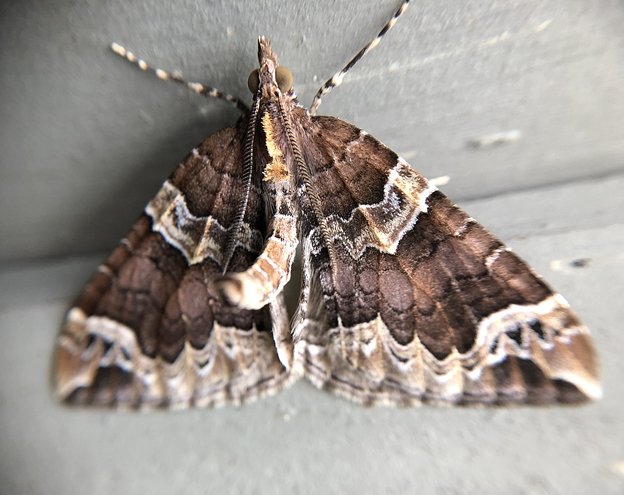 Eulithis xylina (Lep.: Geometridae)  Kalene Lillico