2016 July 9 morning
Jeremy Tatum writes: Here is a Herald Moth, from Lochside Drive north of Blenkinsop Lake. July 9. The Herald Moth is a long-lived moth, spending the winter in the adult state. It is one of the first moths to be seen in early spring – it heralds in the spring, hence the name. Larval foodplant willow.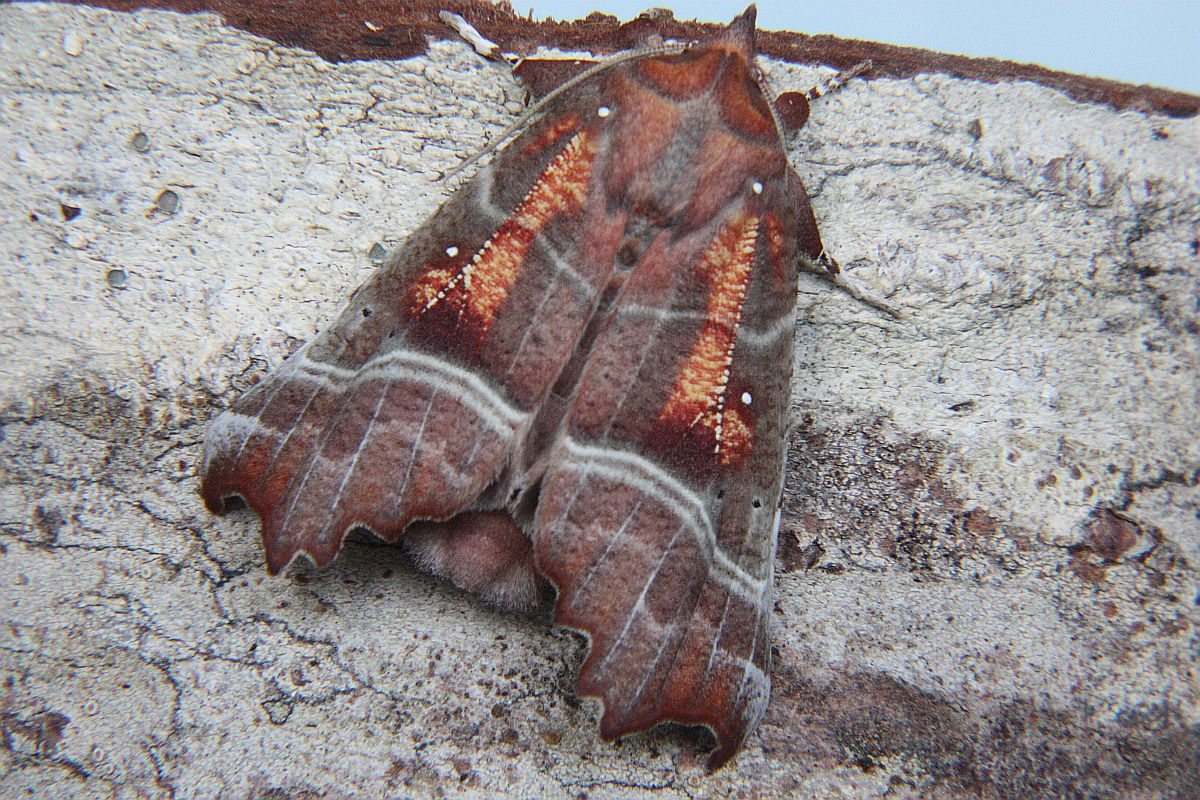 Herald Moth Scoliopteryx libatrix (Lep.: Erebidae – Scoliopteryginae) Jeremy Tatum
Thomas Barbin sends close-up photos of two "micro" moths and a bee from his Highland yard, July 8.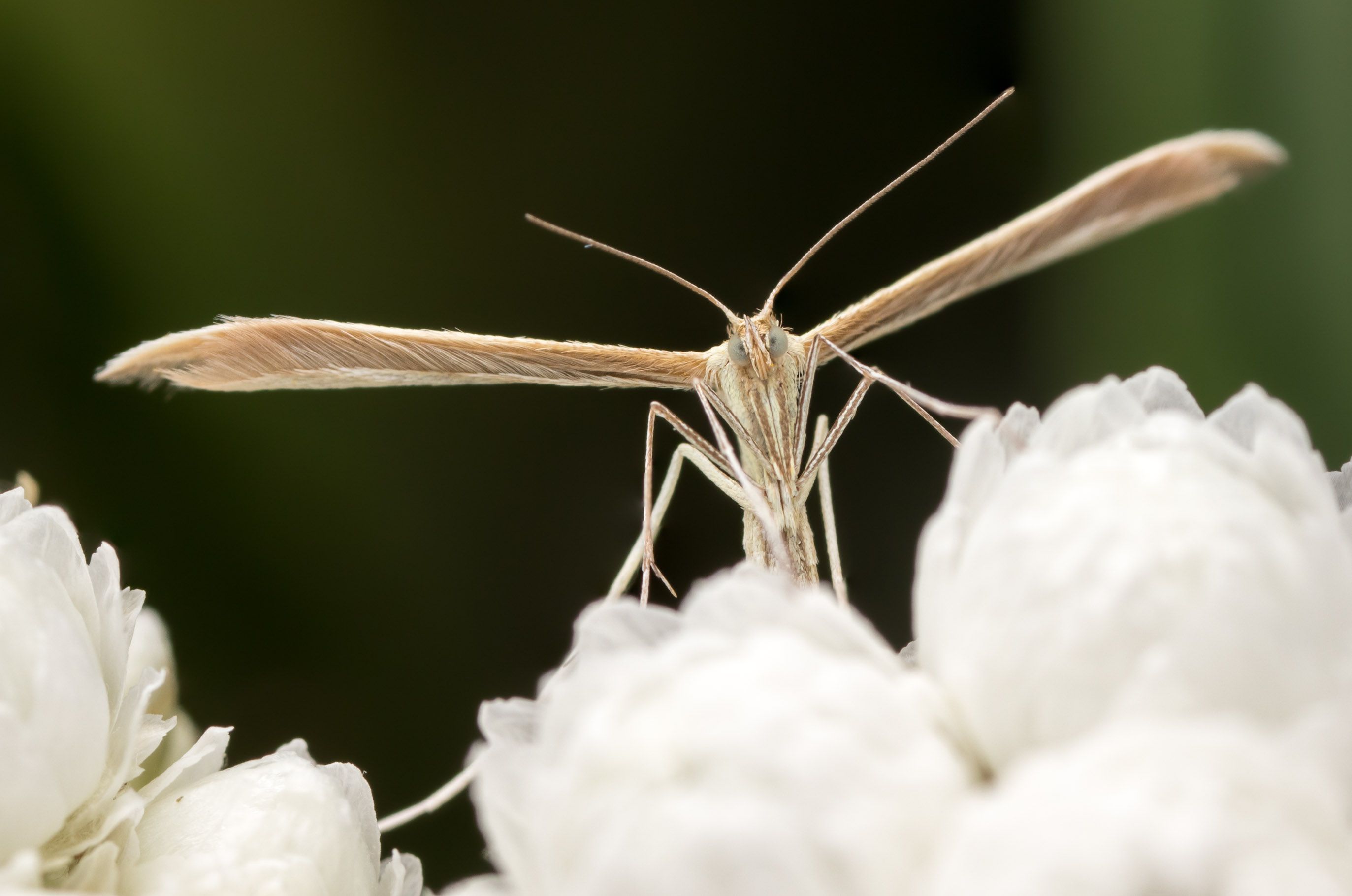 Emmelina monodactyla
(Lep.: Pterophoridae) Thomas Barbin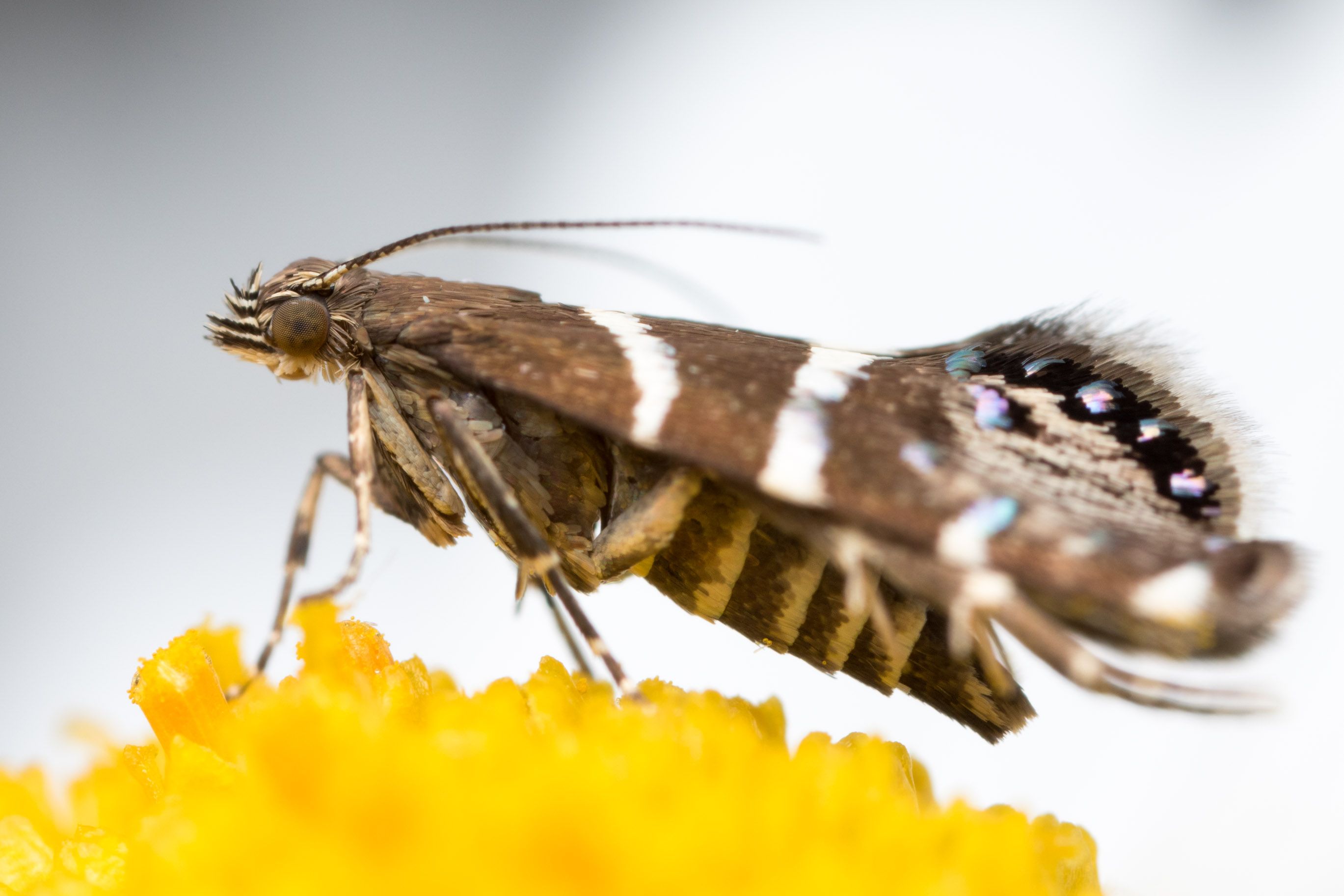 Glyphipterix bifasciata (Lep.: Glyphipterigidae) Thomas Barbin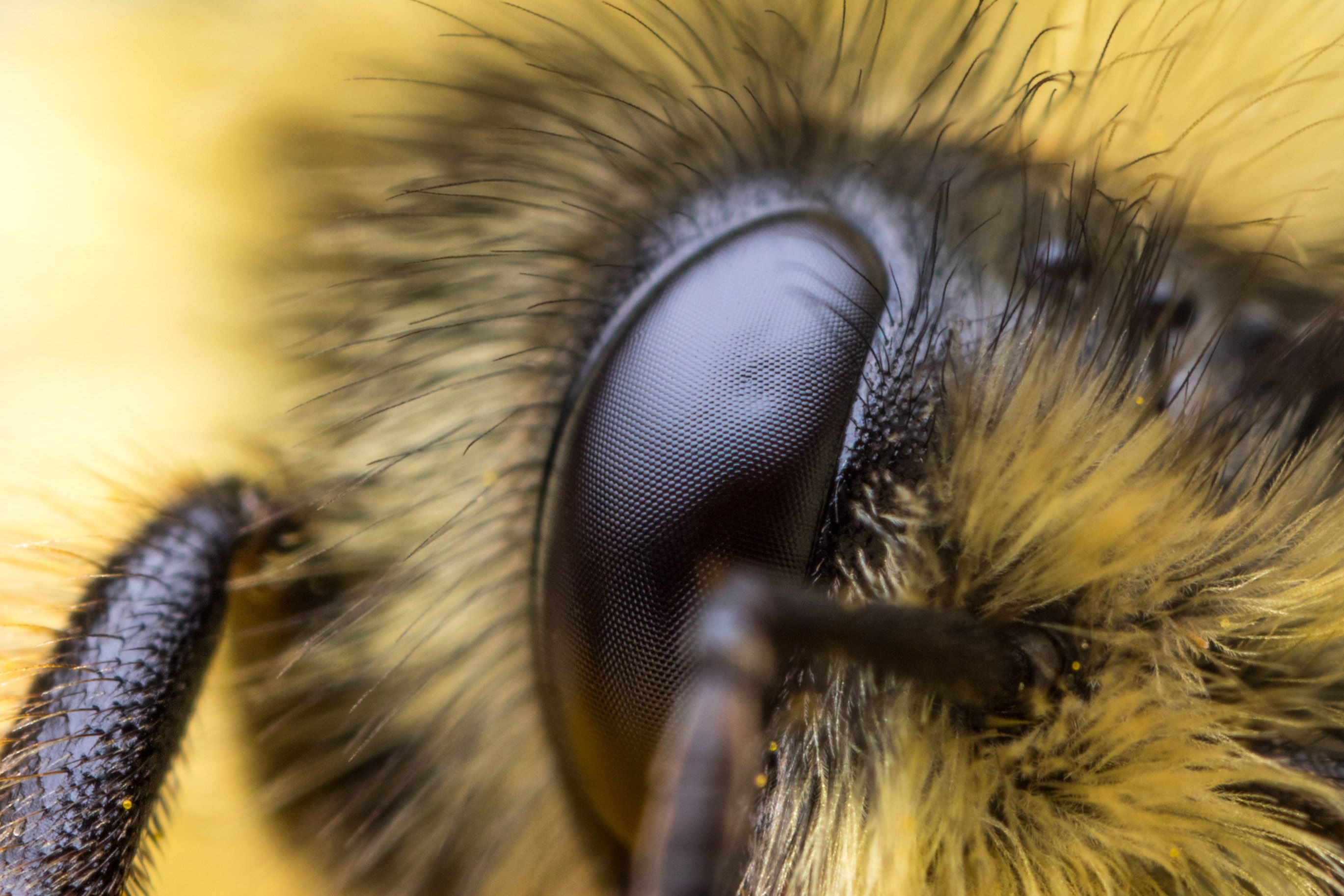 Bee face Thomas Barbin