2021 September 5
    Aziza Cooper sends photographs of two insects from this morning, September 5, at Swan Lake Nature House.
Jeremy Tatum writes:  On the original version of this posting, I had grossly misidentified the moth!   Thanks to Libby Avis, who put me right and identified it as Lithomoia germana.
The fly might either be a small crane fly (Tipulidae) or a winter gnat (they occur in summer, too!) (Trichoceridae).
Lithomoia germana (Lep.: Noctuidae)    Aziza Cooper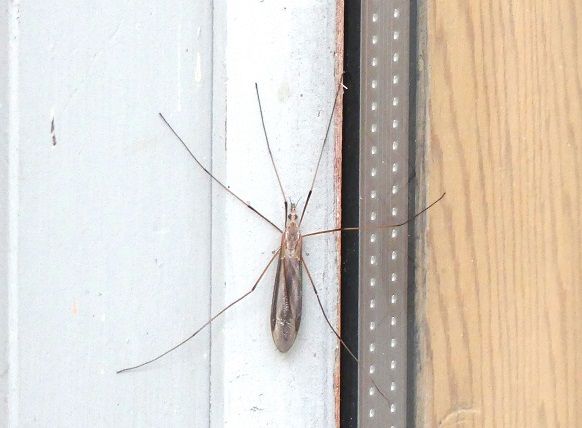 Dip.:  Probably either a crane fly (Tipulidae) or a winter gnat (Trichoceridae)   Aziza Cooper