2020 June 24 evening
Jochen Möhr's moths from this morning:
1 Callizzia amorata
1 Perizoma costiguttata
1 Pero sp.
2 Tyria jacobaeae
No photographs of these. Jochen says that a Dark-eyed Junco has discovered and taken an interest in the moths that gather at his light, and the junco's interest in them is not photography.
Jochen also photographed one of the Pholcus spiders that has reappeared (see the June 8 movie of Don Giovanni seducing Zerlina), as well as a young offspring saying its first hello to the world.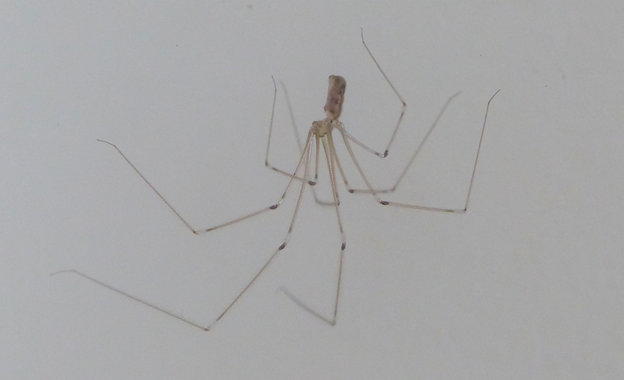 Pholcus phalangioides (Ara.: Pholcidae) Jochen Möhr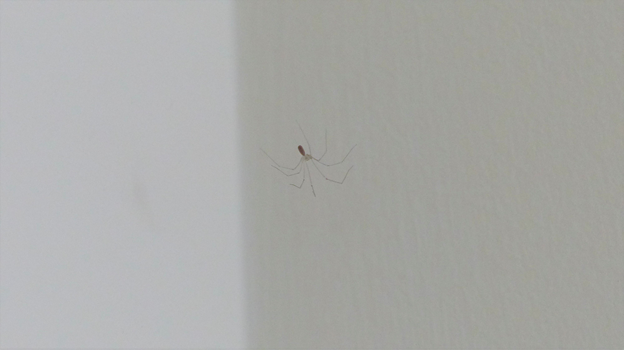 Young Pholcus phalangioides (Ara.: Pholcidae) Jochen Möhr
Jeff Gaskin writes:
I found a California Tortoiseshell today and it was in spectacular condition. This was in the Colquitz River Park near Lindsay Street. Also found on the Colquitz River trail from Roy Road to Lindsay Street were 6 Cabbage Whites, 1 European (Essex) Skipper, 10 Lorquin's Admirals, and 2 Western Tiger Swallowtails.
At Panama Hill Park were a further 46 European Skippers, and 4 Lorquin's Admirals.
At Layritz Park I saw 11 European Skippers, and 12 Ringlets (Coenonympha tullia). Another Ringlet was by Markham Road.