2020 September 9
   Joechen Möhr's moths from Metchosin this morning:
1 Drepanulatrix sp.   
1 Eupithecia sp.
1 Euxoa difformis 
2 Feltia jaculifera 
1 Fishia illocata
1 Nemoria darwiniata
10 (!) Neoalcis californiaria 
1 Nepytia phantasmaria
1 Tetracis jubararia or pallulata
2 Xestia finatimis/infimatis complex
Jochen also reports eight Pine Whites at various Metchosin locations.  Also, an antlion, suggested by Libby Avis to be probably Myrmeleon exitialis.
Antlion Myrmeleon exitialis (Neo.: Myrmeleontidae) Jochen Möhr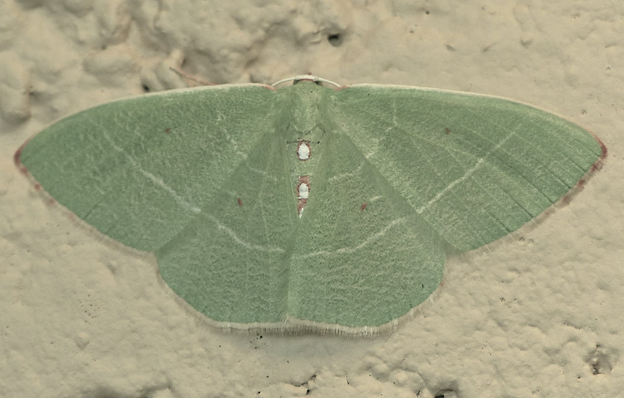 Nemoria darwiniata (Lep.: Geometridae)   Jochen Möhr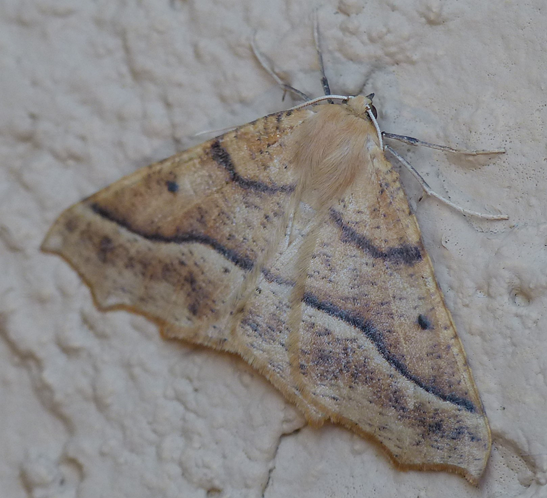 Tetracis (probably pallulata, but just possibly jubararia) (Lep.: Geometridae)  Jochen Möhr
Nepytia phantasmaria (Lep.: Geometridae)  Jochen Möhr
   Jeremy Tatum writes:   Here's a Yellow Woolly Bear caterpillar from Island View Beach: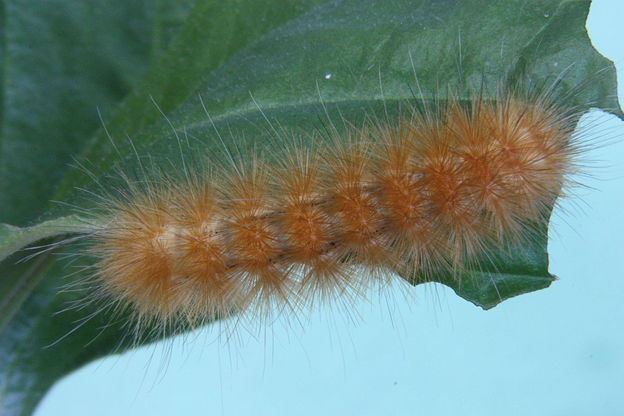 Spilosoma virginica (ep.: Erebidae – Arctiinae)  Jeremy Tatum