2022 June 26 morning
    Gordon Hart sends a picture of a spider and a beetle.  Thanks to Thomas Barbin for identifying the spider as a male Misumena vatia – somewhat different from the familiar female!  There's not much to go on for the beetle, but Scott Gilmore says he'll have to "guess a little" and suggests Bruchidius villosus.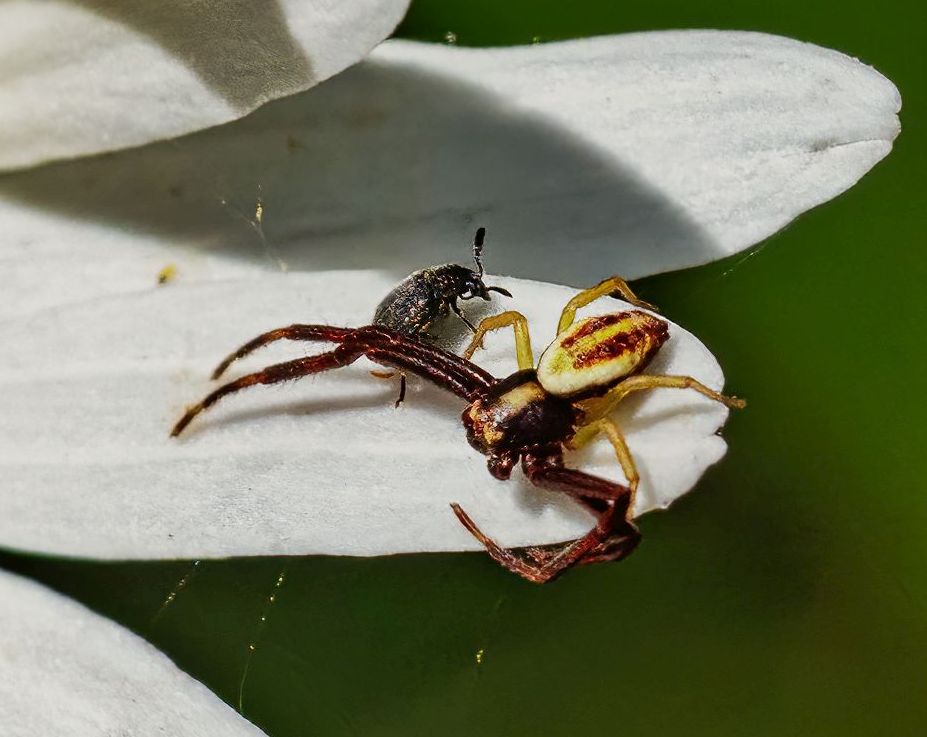 Male Misumena vatia (Ara.: Thomisidae) and possibly Bruchidius villosus (Col.: Chrysomelidae)
Gordon Hart
While fetching fresh Hardhack to feed her now ravenous Ceanothus Silk Moths, Rosemary found this noctuid caterpillar:
Aseptis binotata (Lep.: Noctuidae)  Rosemary Jorna
Mike Yip sends photographs of dragonflies seen in his Nanoose garden.   Thanks to Dr Rob Cannings for identifying them for us.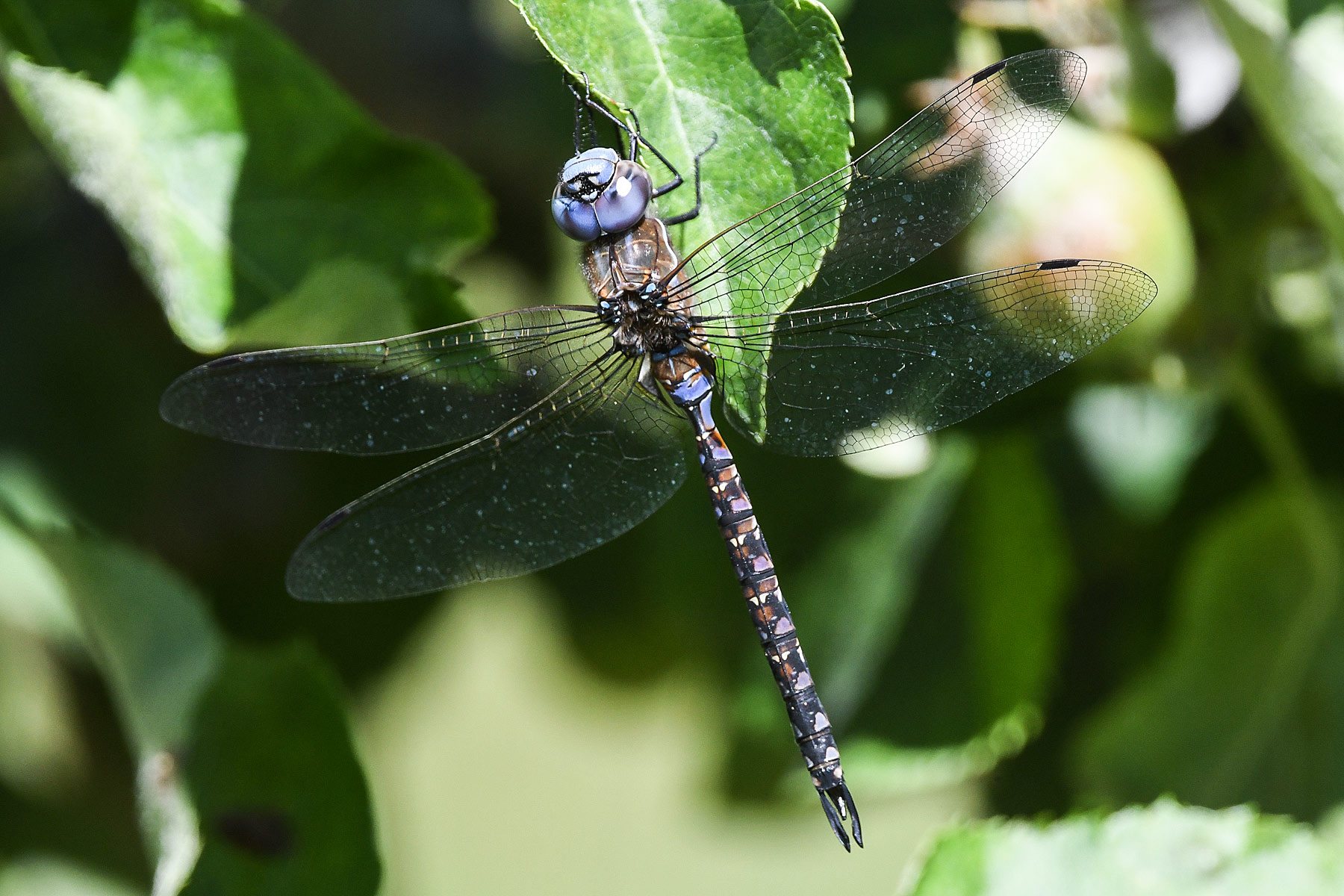 Blue-eyed Darner Rhionaeschna multicolor (Odo.: Aeshnidae)  Mike Yip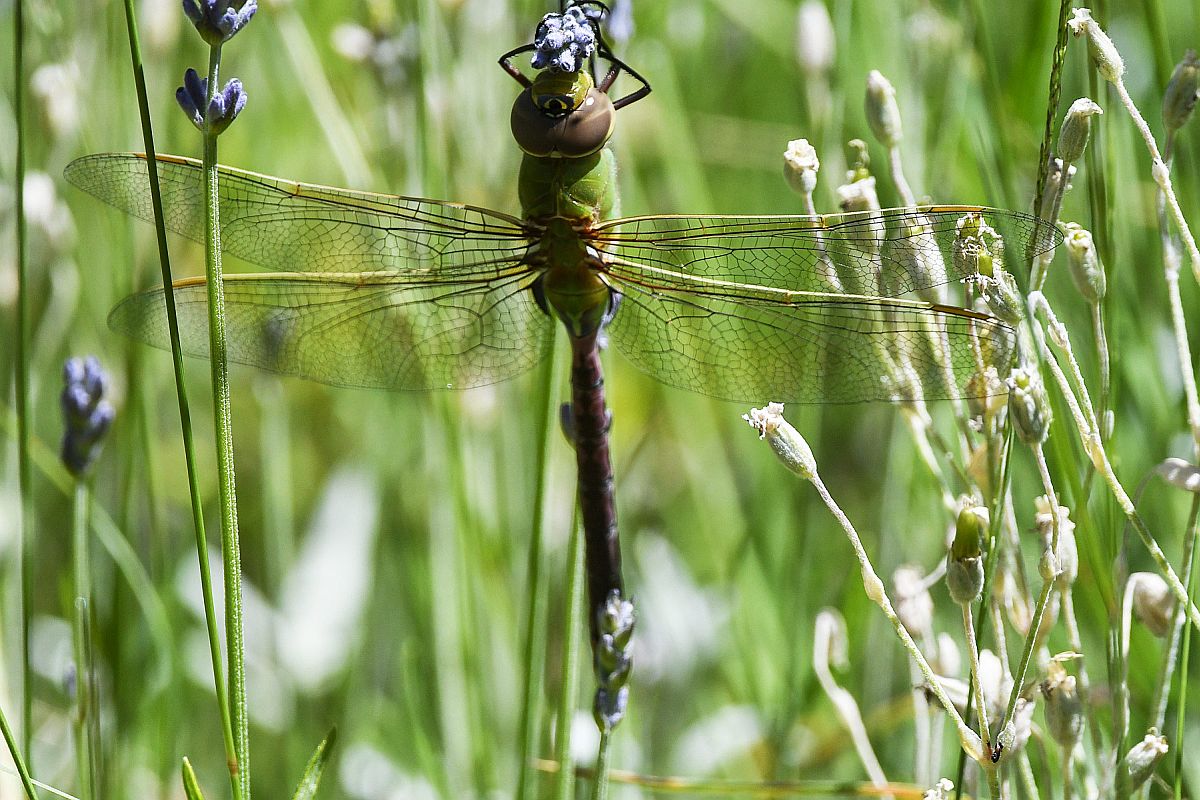 Common Green Darner Anax junius (Odo.: Aeshnidae)  Mike Yip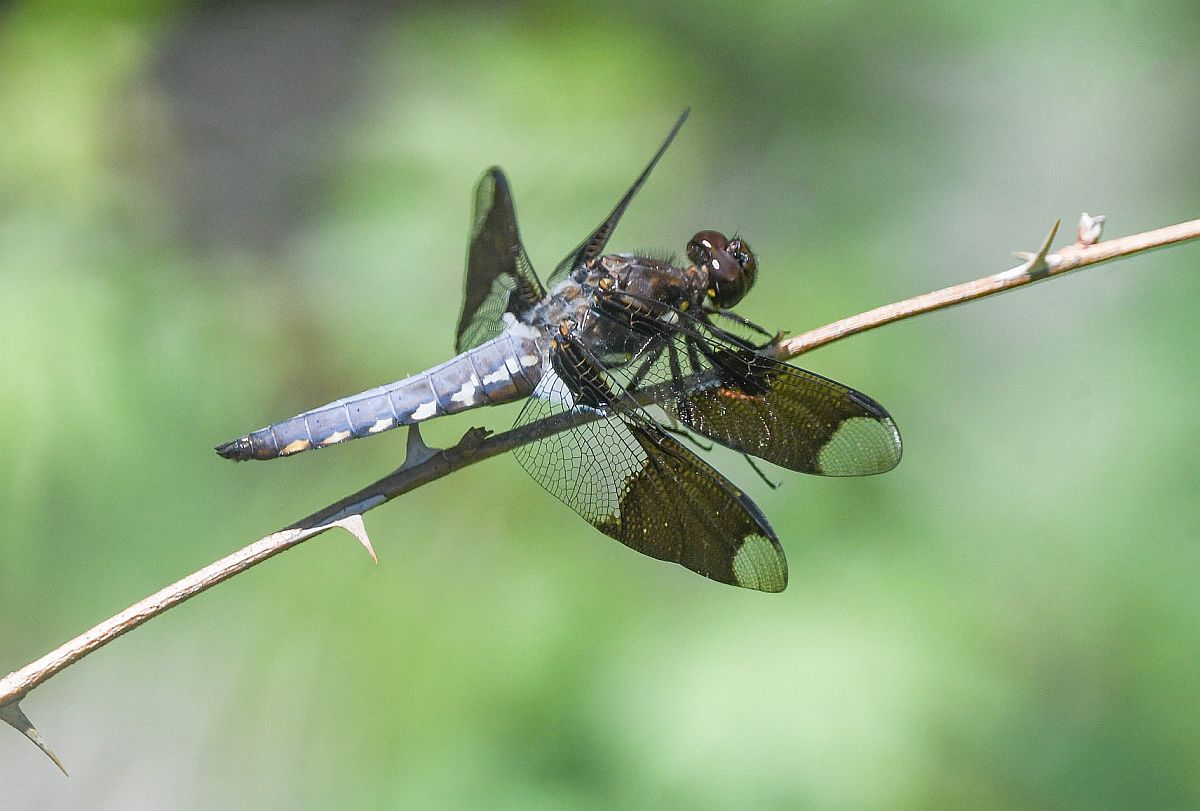 Common Whitetail Plathemis lydia (Odo.: Libellulidae)  Mike Yip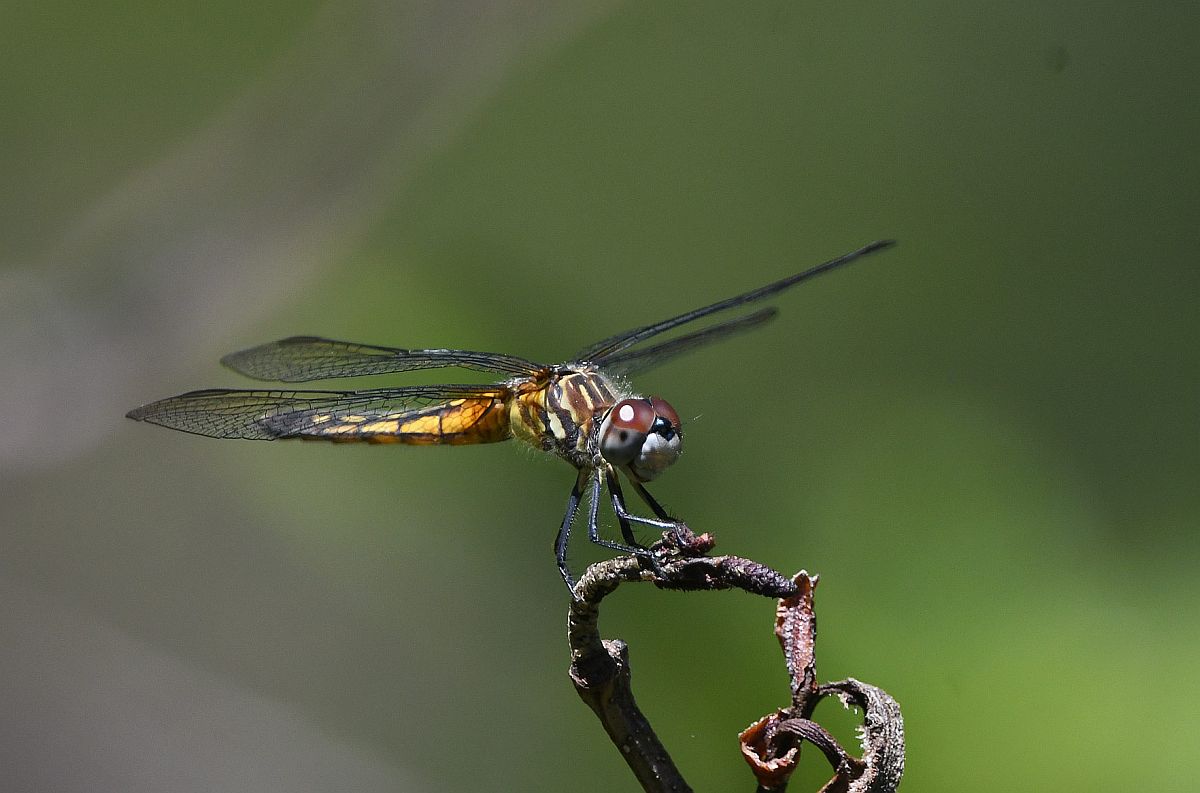 Blue Dasher Pachydiplax longipennis (Odo.: Libellulidae)  Mike Yip
Steven Roias has been watching two Polyphemus cocoons since last year, and he writes:  This morning, one of the two pupae hatched – a beautiful boy! We released him tonight in the backyard and watched him fly away. Now the great anticipation for the second pupa.