2019 December 18
   Jochen Möhr writes from Metchosin:  I continue to have some 6 +/- 3 Operophtera on my wall every morning.  Most are drab looking ones, probably O. brumata.   This morning there was a different one, perhaps an occidentalis?   Jeremy Tatum replies:  Yes, I believe this is indeed Operophtera occidentalis.
Operophtera occidentalis (Lep.: Geometridae)  Jochen Möhr
  Since Operophtera occidentalis is more likely to be seen in rural rather than urban areas, Gordon Hart has been keeping his eye and camera lens open for the species in the Highlands, although so far they seem to be mostly O. brumata.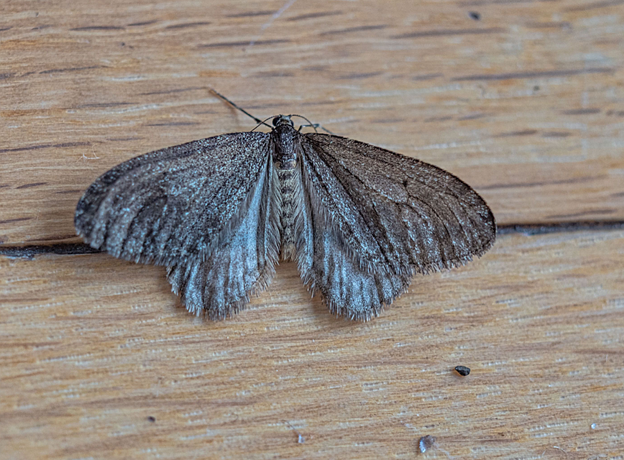 Operophtera brumata I(Lep.: Geometrdae)  Gordon Hart