2016 May 4
   Rosemary Jorna sends photographs of a beetle (from Witty's Lagoon) and a spider (from near Kemp Lake)- but we'll have to be content for the time being to naming just their Families. We can't always name them all!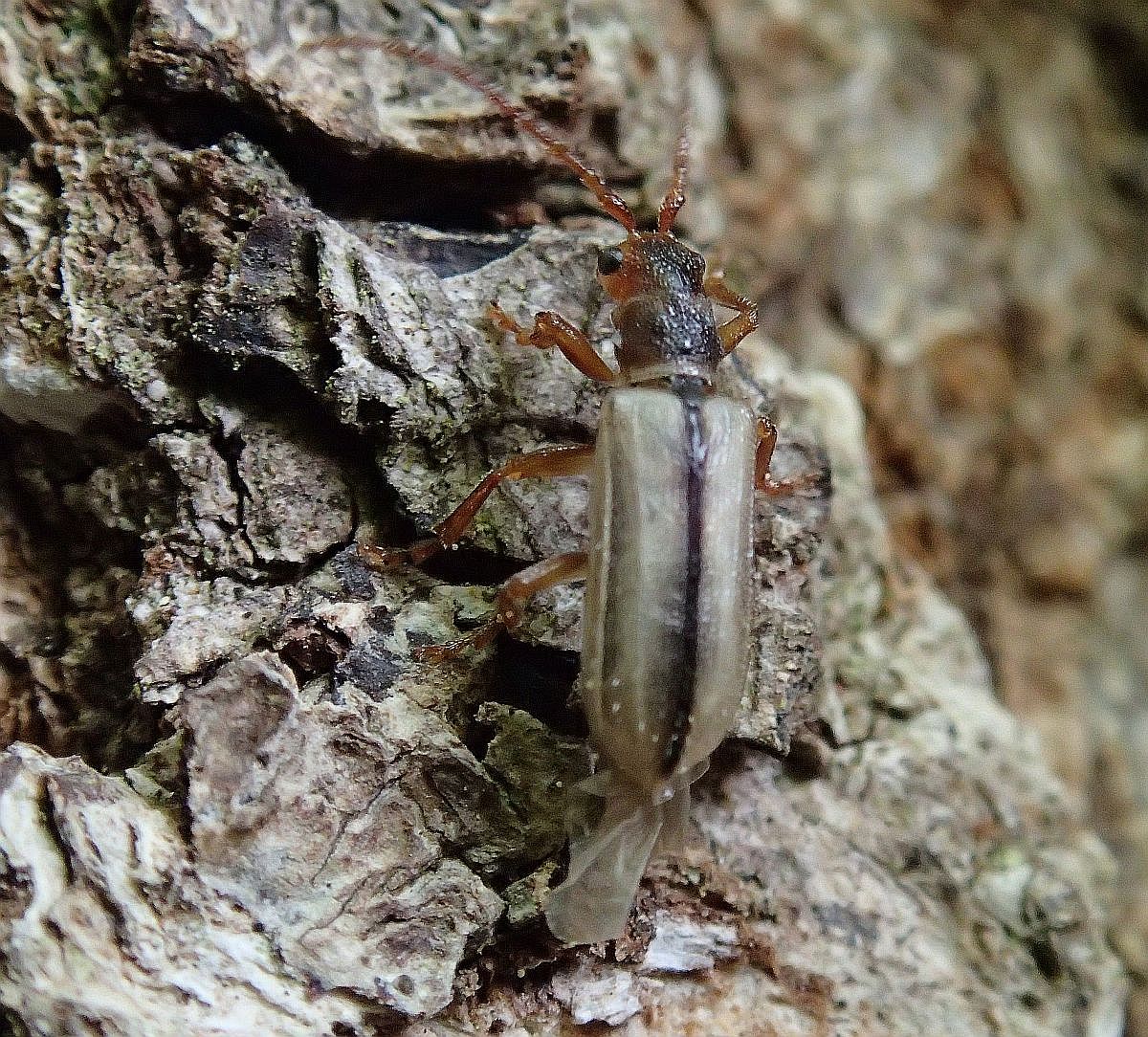 Long-horned beetle (Col.: Cerambycidae)  Rosemary Jorna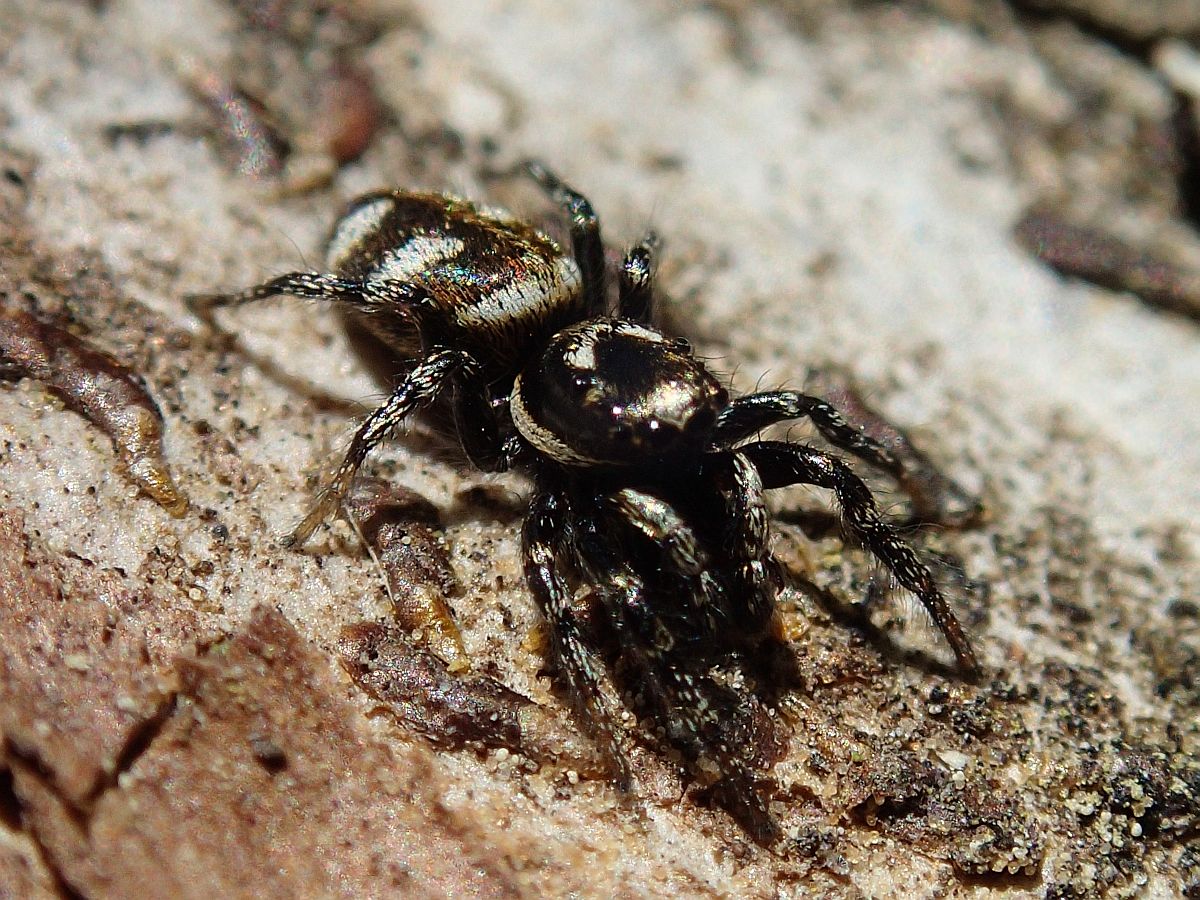 Male jumping spider (Ara.: Salticidae)  Rosemary Jorna
      Annie Pang sends a photograph of a Harvestman.  We are mch indebted to Dr Robert Holmberg for identifying it as a male Phalangium opilio.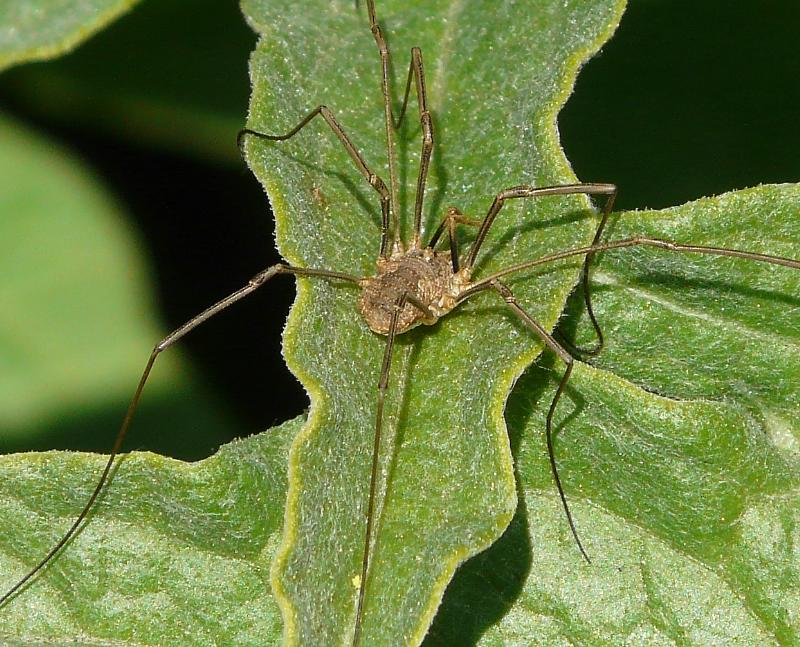 Harvestman Phalangium opilio (Opil: Phalangiidae) Anne Pang
   Jeremy Tatum sends pictures of two moths.  The first is an Indian Meal Moth, found in his Saanich apartment building yesterday.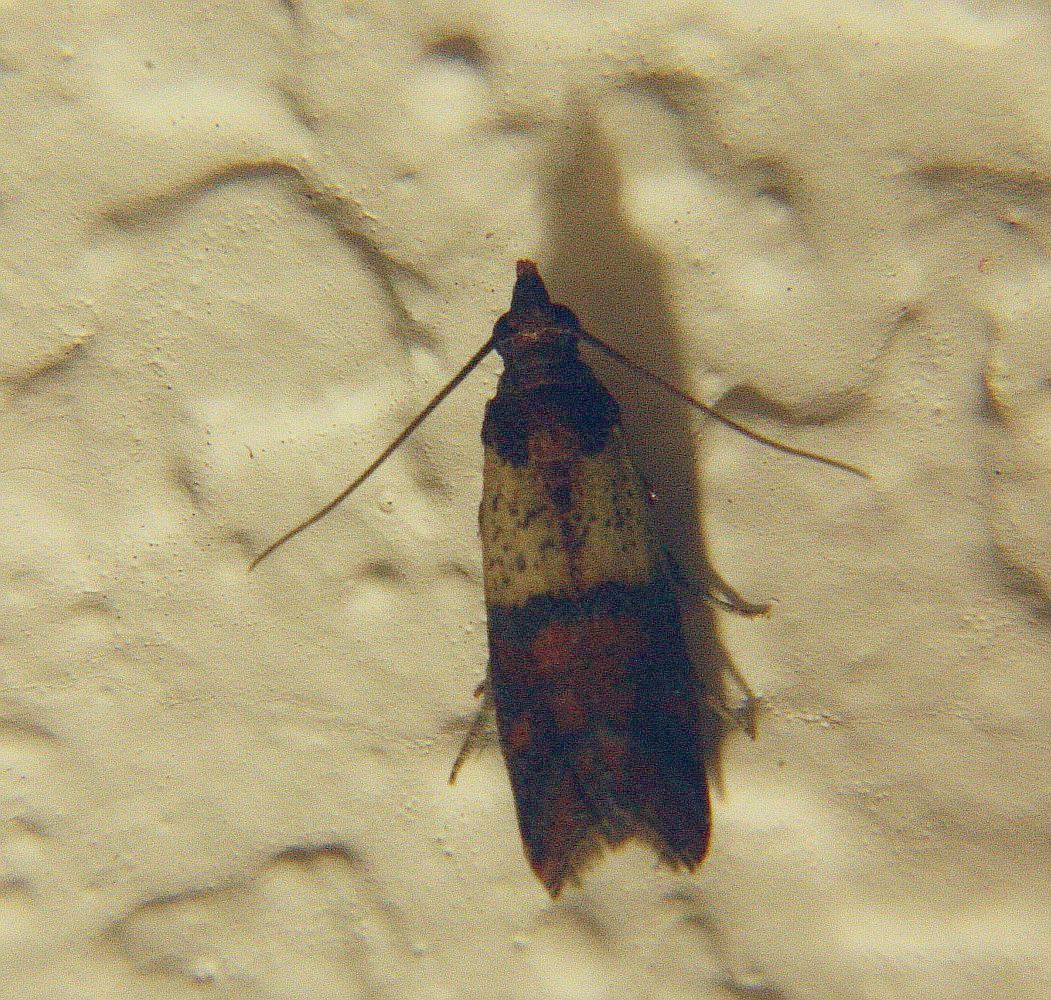 Indian Meal Moth
Plodia interpunctella
(Lep.: Pyralidae)
Jeremy Tatum
   The second is a lifer for him. Reared from a caterpillar found on Garry Oak on Christmas Hill last August.  The adult moth emerged yesterday and was released on Christmas Hill.  Thanks to Libby Avis for identifying it as Digrammia muscariata.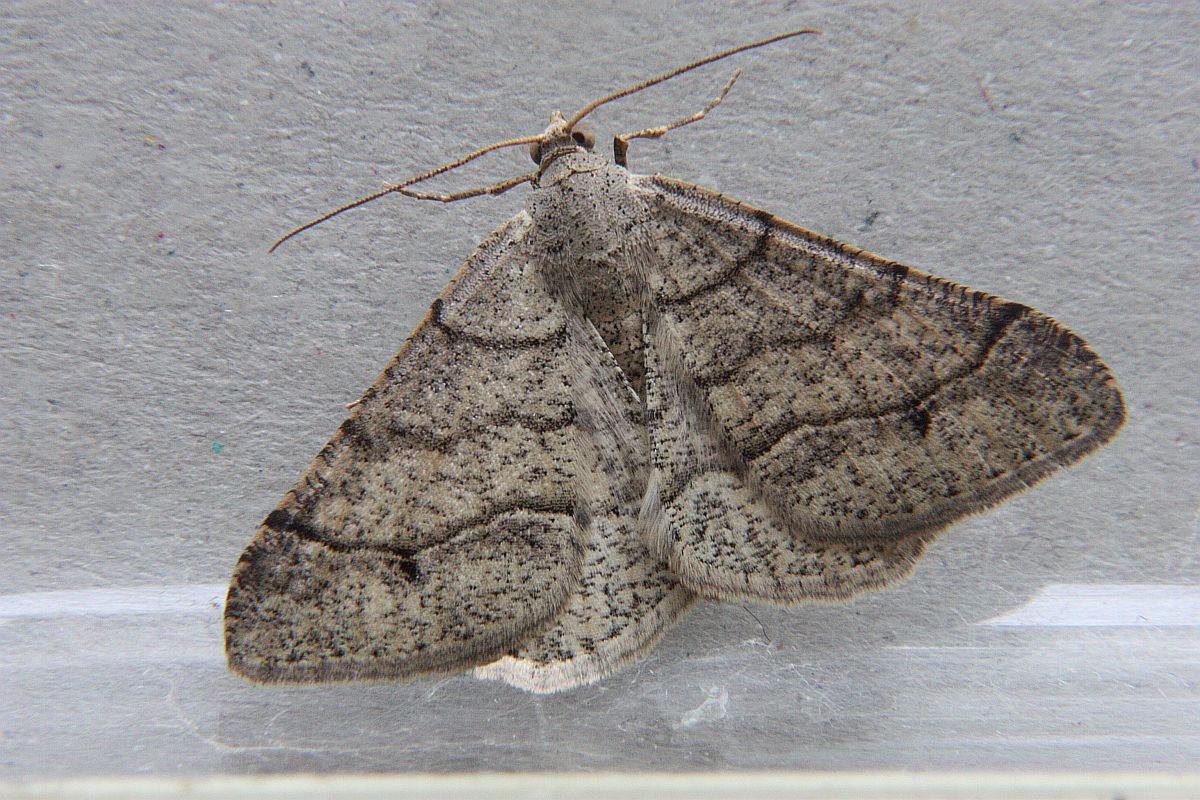 Digrammia muscariata
(Lep.: Geometridae)  Jeremy Tatum