2015 May 23
Aziza Cooper writes: In spite of a bit of cloud and some wind, there were good butterflies at both summits (Mount Tolmie, Mount Douglas) in the late afternoon of May 22:
Mt Tolmie:
Red Admiral – 2 – one on the reservoir, and one perching on a tree over the steps near the reservoir.
Painted Lady – 2 – both very worn
West Coast Lady – 3 – seen all at once. Two on the reservoir concrete, and another in the grass next to the reservoir entrance.
Mt Doug west summit:
Painted Lady – 2
Red Admiral – 1
Jeremy Tatum reports a Pale Tiger Swallowtail from UVic, and a Large Heath ("Ringlet") Coenonympha tullia from Island View Beach today, May 23.
Jeremy Tatum sends a photograph of Spilosoma virginica,which emerged from a cocoon this morning. The caterpillar was found last year at UVic, and the moth was released there this morning. This is the adult of the well-known Yellow Woolly Bear.
He also sends a photograph of a Rose Weevil from Island View Beach.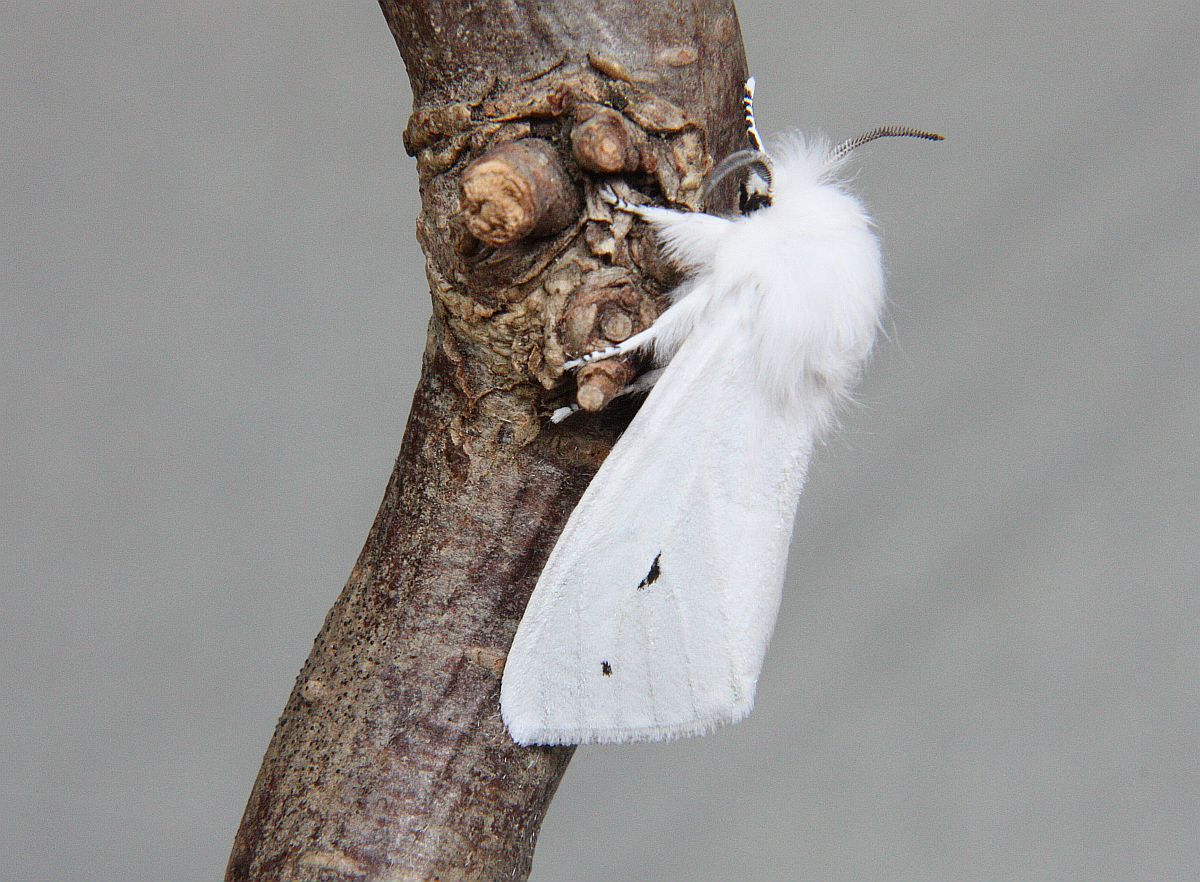 Spilosoma virginica (Lep.: Erebidae – Arctiinae) Jeremy Tatum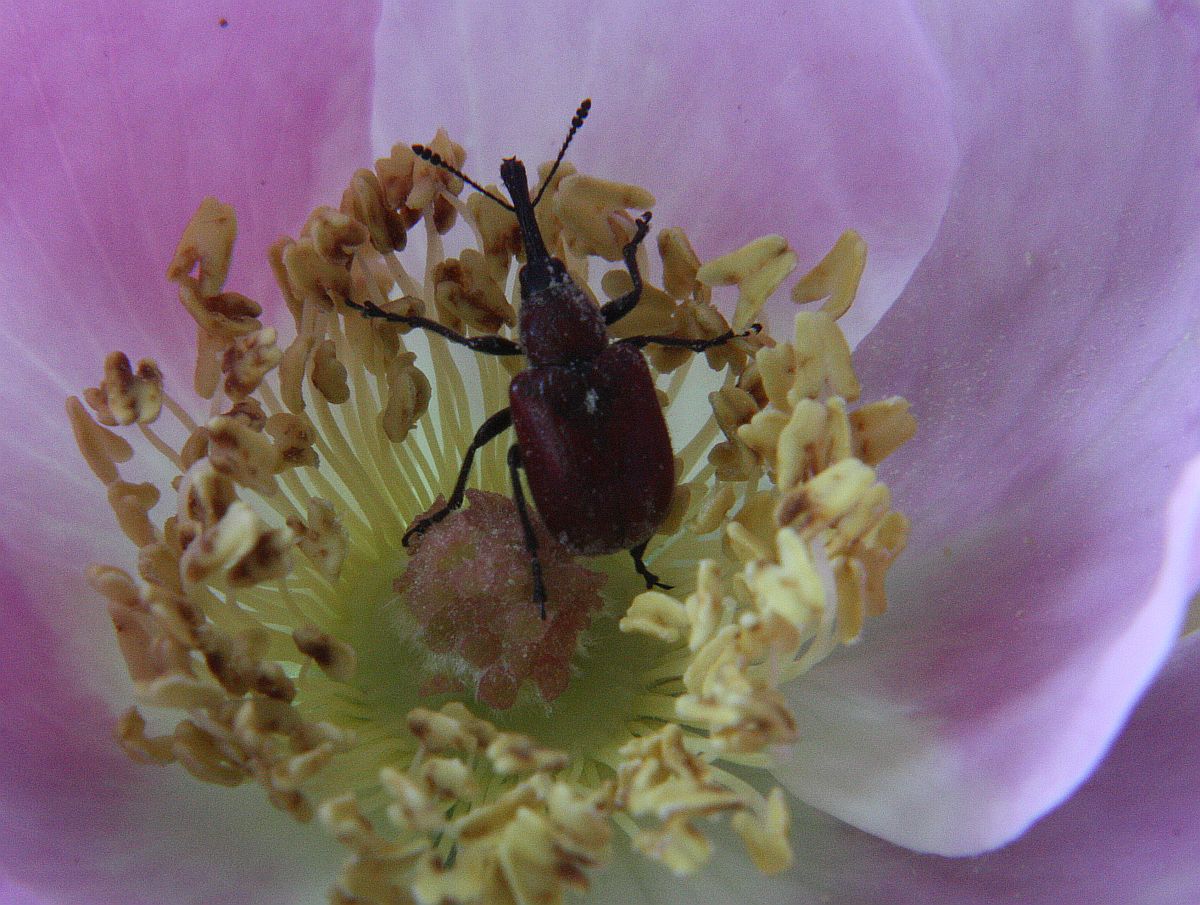 Merhynchites bicolor
(Col.: Attelabidae) Jeremy Tatum