2021 July 25
Aziza Cooper writes: On Saturday, July 24, there was a small wasp nest on the floor of the boardwalk at Florence Lake: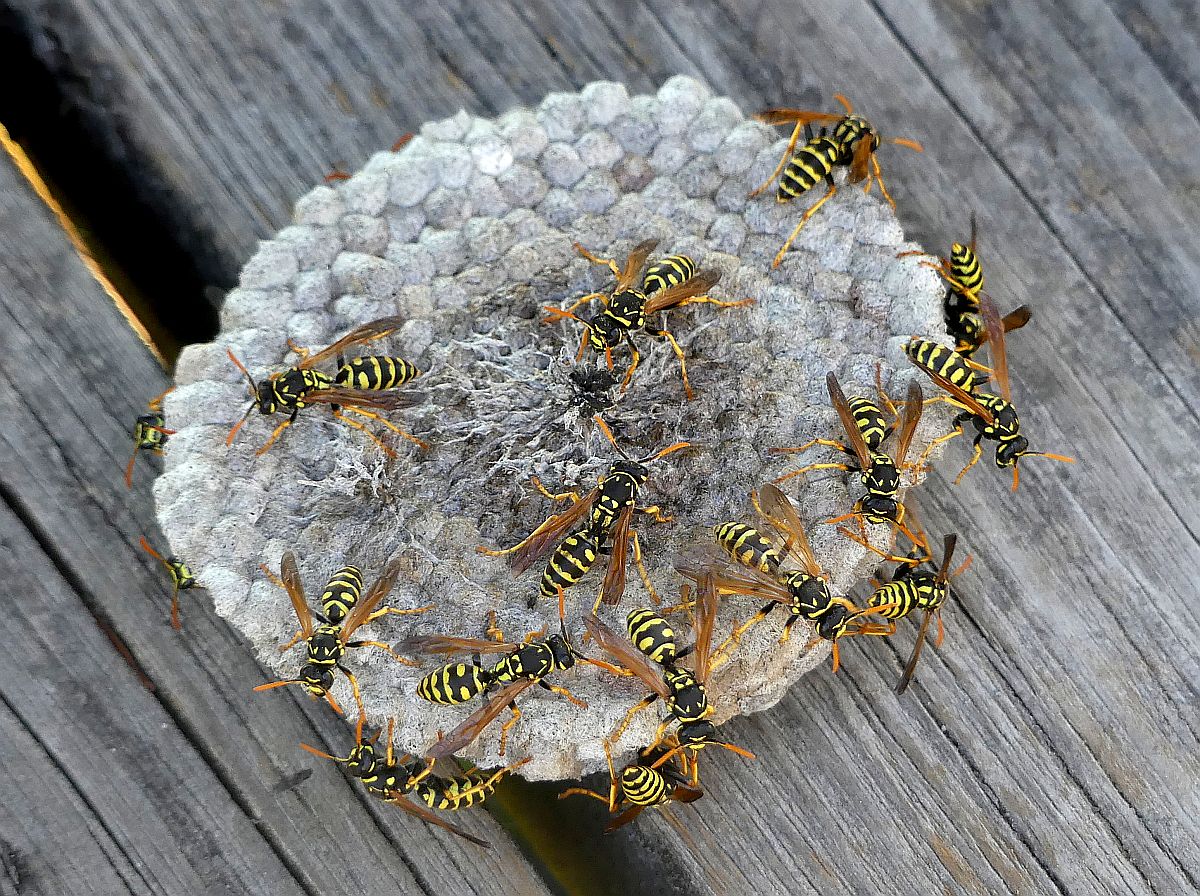 European Paper Wasp Polistes dominula (Hym.: Vespidae) Aziza Cooper
Jeff Gaskin writes: Today I saw another 17 Pine Whites at Elk /Beaver Lakes Park, mostly in the southern section or near the retriever ponds. Also, I counted at least 215 Cabbage Whites in the fields at Martindale/ Island View flats.