2021 July 24
Cheryl Hoyle sends a photograph of a jumping spider – probably Salticus scenicus – from View Royal: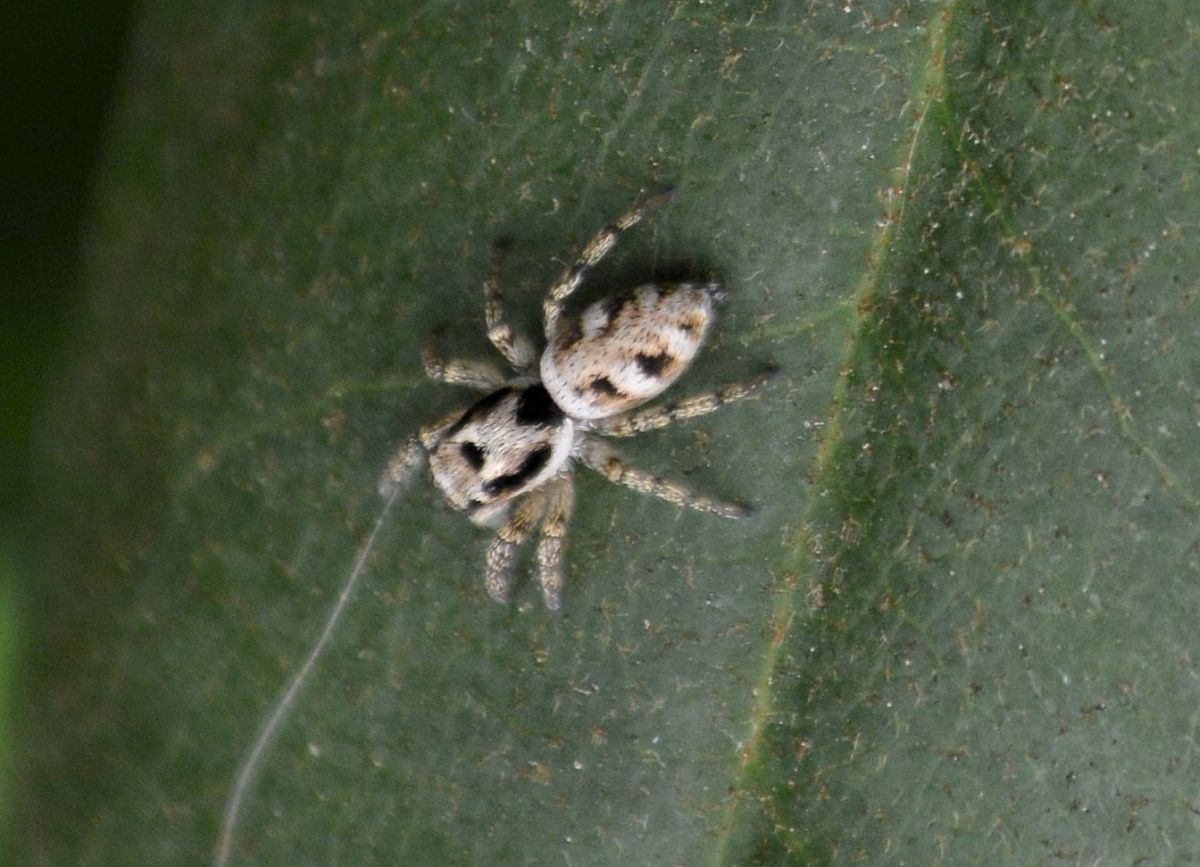 Probably Salticus scenicus (Ara.: Salticidae) Cheryl Hoyle
Jochen Möhr shows two moths from Metchosin: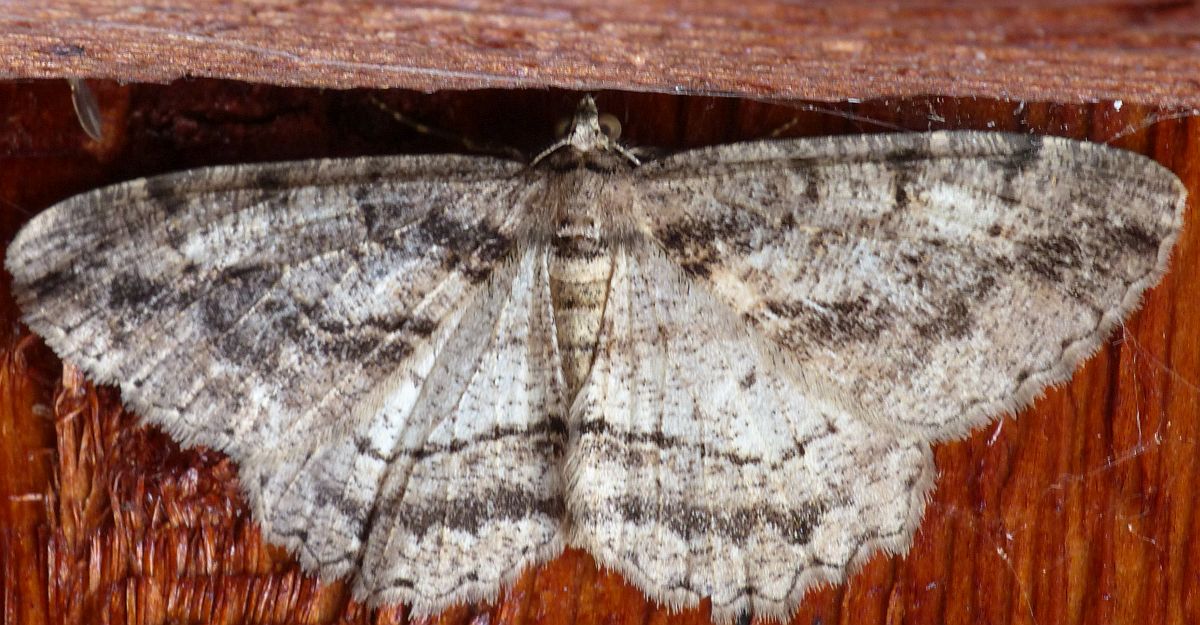 Neoalcis californiaria (Lep: Geometridae) Jochen Möhr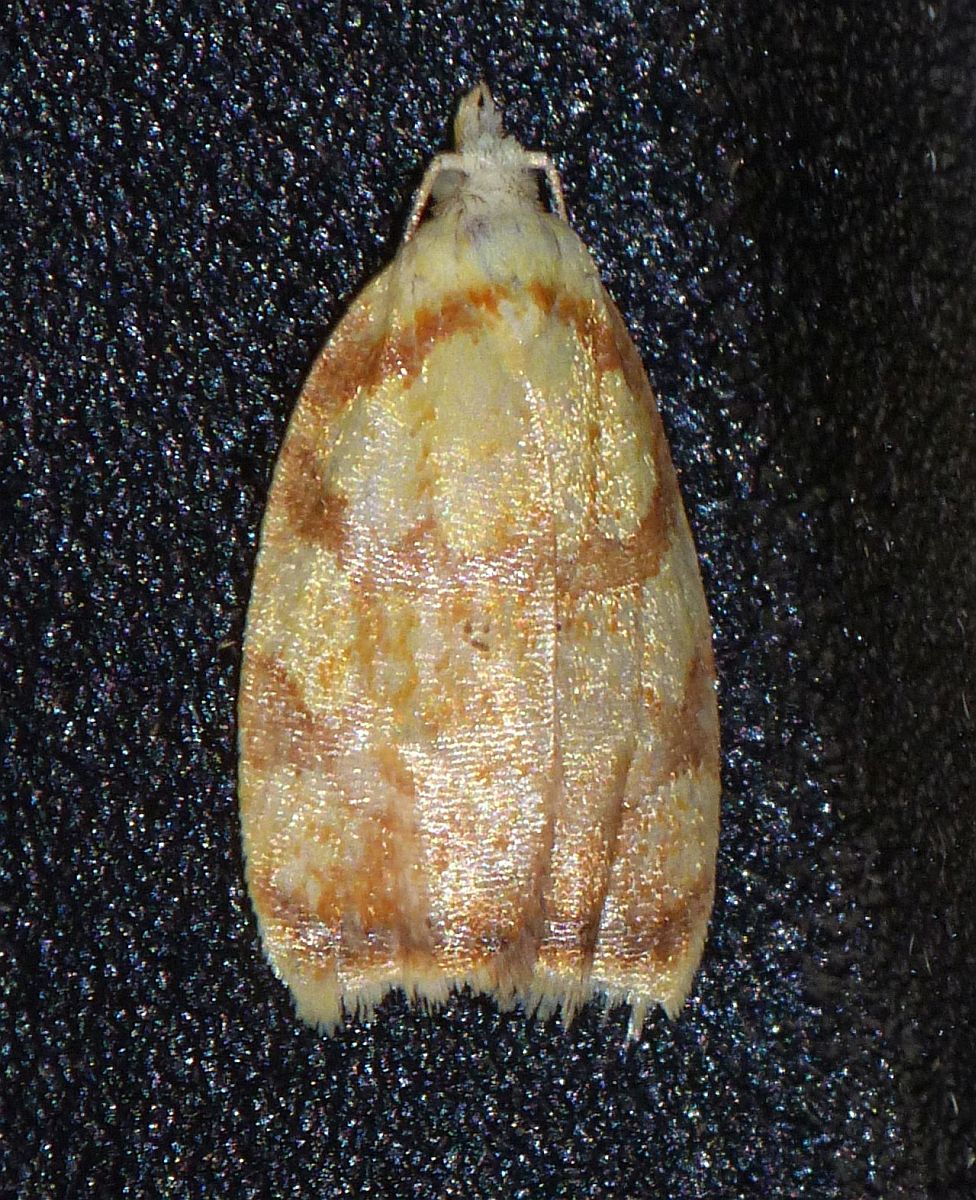 Acleris albicomana (Lep.: Tortricidae) Jochen Möhr
A small black (not brown) pupa found on Rosa nutkana is likely to be of this species.
Jeff Gaskin writes: Kirsten Mills and I did our July Butterfly count today, July 24. We were in Colwood – particularly the Royal Roads University and along Metchosin Road. A Mourning Cloak was seen on Metchosin Road near Wishart Road. A Western Spring Azure was near the flower gardens at Royal Roads University beside Hatley Castle. We had a total of 59 Pine Whites at the end of the day, with 30 on Metchosin Road between Painter Road and Wishart Road. Other butterflies seen were 44 Cabbage Whites, 14 Woodland Skippers, 3 Western Tiger Swallowtails, and 2 Lorquin's Admirals.