2021 July 23
   Today – another fly and another bug.   Photographed in View Royal yesterday by Cheryl Hoyle. The fly is a greenbottle,  Lucilia sp.  I think the commonest here, writes Jeremy Tatum, is L. sericata.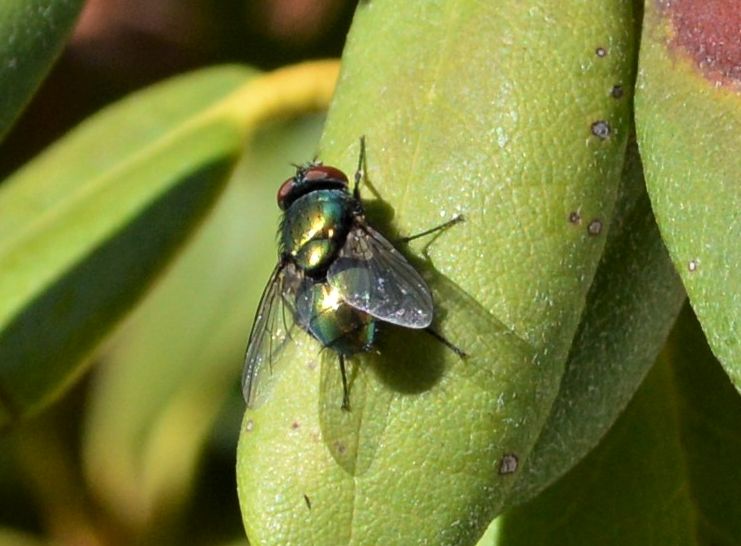 Greenbottle Lucilia (probably sericata) (Dip.: Calliphoridae)  Cheryl Hoyle
Rhododendron Leafhopper Graphocephala fennahi (Hem.: Cicadellidae)  Cheryl Hoyle
Jeremy Tatum writes:   Here are two hawk moth pupae.  The caterpillars were shown on July 12.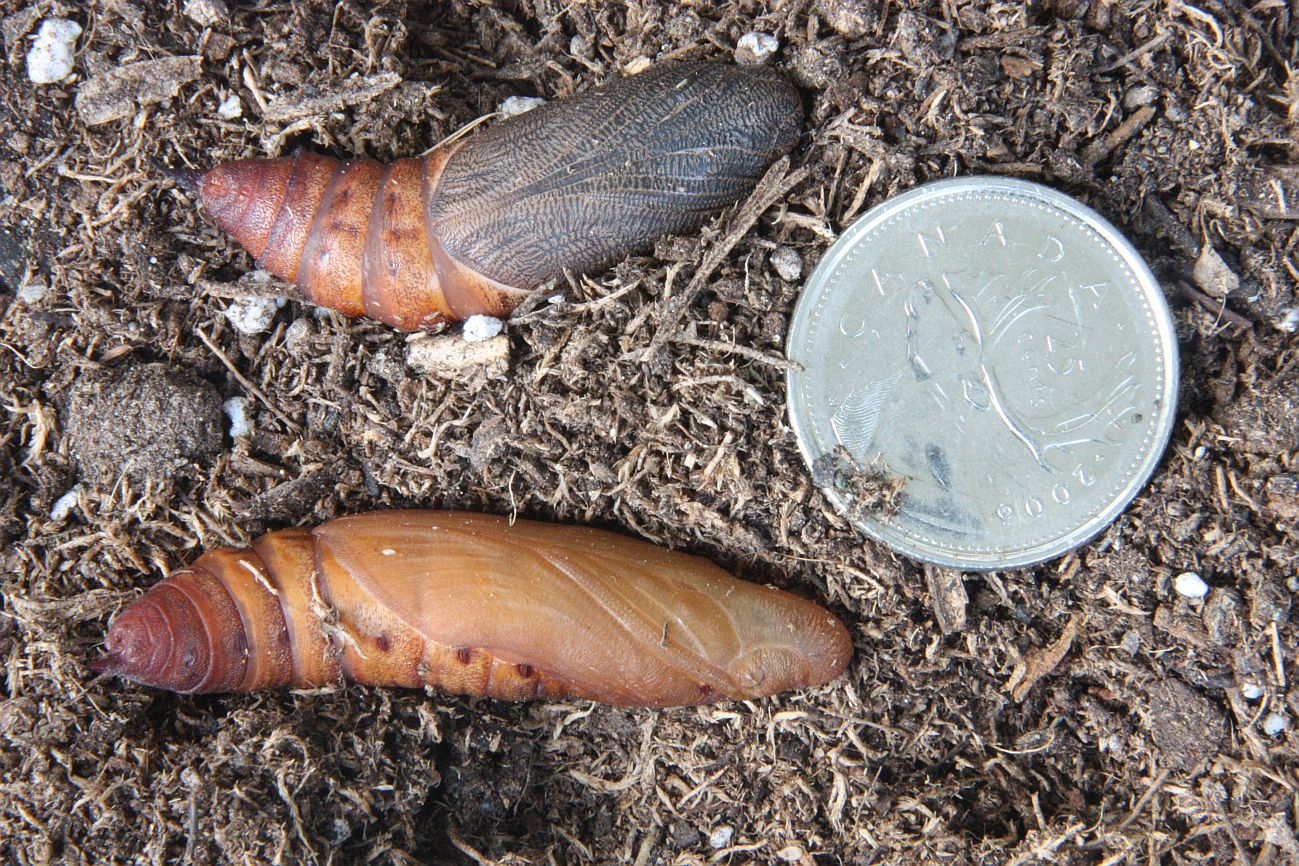 Top:  Bedstraw Hawk Moth Hyles galii (Lep.: Sphingidae)
Bottom:  White-lined Hawk Moth Hyles lineata (Lep.: Sphingidae)
Jeremy Tatum