2021 July 19
   Aziza Cooper writes:  On July 18, a Mourning Cloak flew by and five or more Woodland Skippers were at a house on Old West Saanich Road, on the east side of Observatory Hill.
This tiny moth was in the kitchen today.
Jeremy Tatum writes:  I believe the small moth is a tortricid.  If anyone knows what it is, please let us know.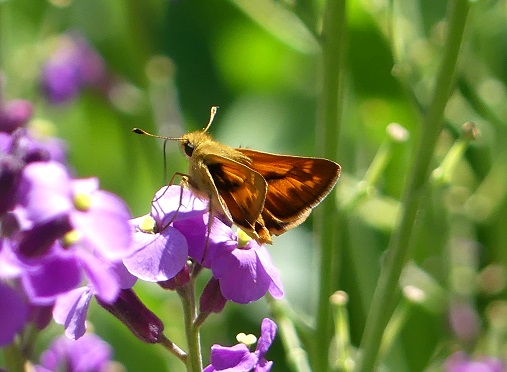 Woodland Skipper Ochlodes sylvanoides (Lep.: Hesperiidae)  Aziza Cooper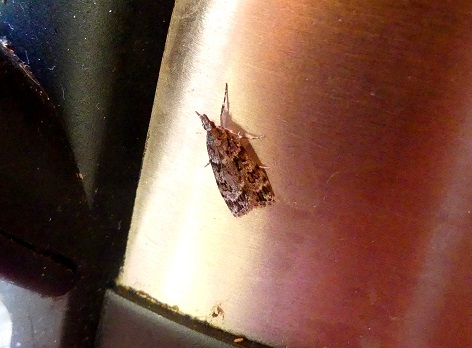 Unidentified   (Lep.: Tortricidae)  Aziza Cooper
   Jeremy Tatum shows a photograph of a caterpillar of a Vapourer or Rusty Tussock Moth from Rithet's Bog.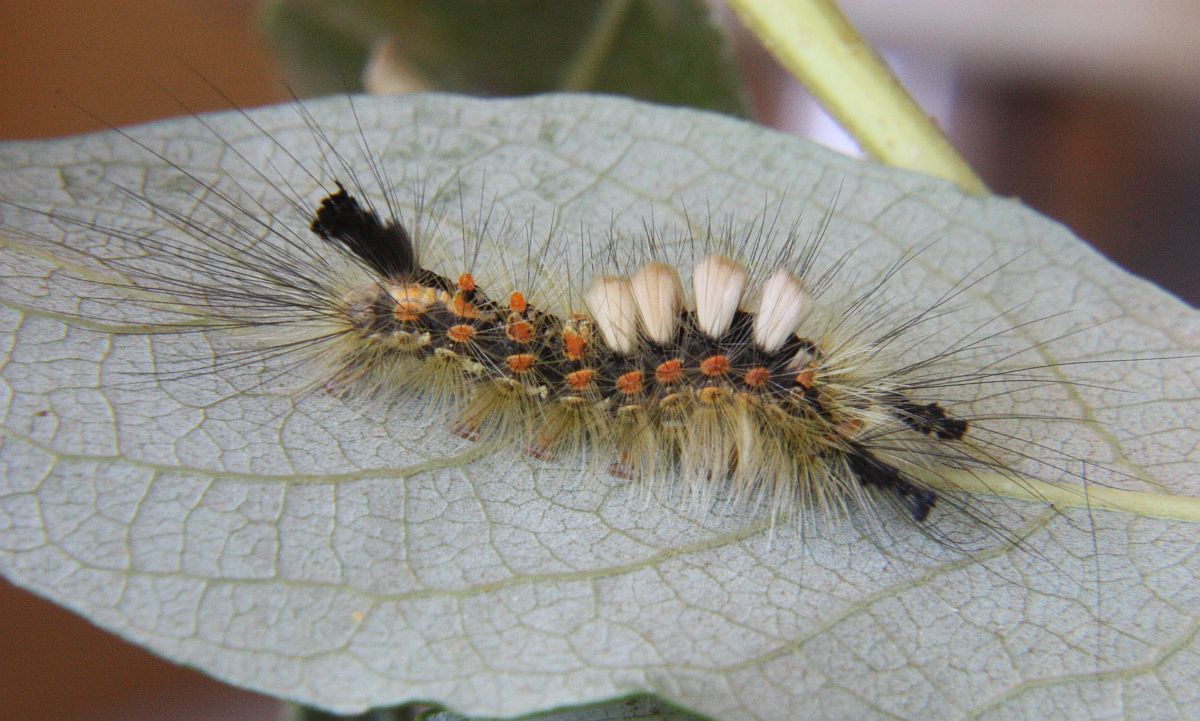 Vapourer or Rusty Tussock Moth Orgyia antiqua (Lep.: Erebidae – Lymantriinae)   Jeremy Tatum
Val George writes:  This Silverspotted Tiger Moth (Lophocampa argentata), was on the wall of my house in Oak Bay yesterday, July 18.  Today, July 19, I saw my first Pine White butterfly of the season, a female, at Rithet's Bog.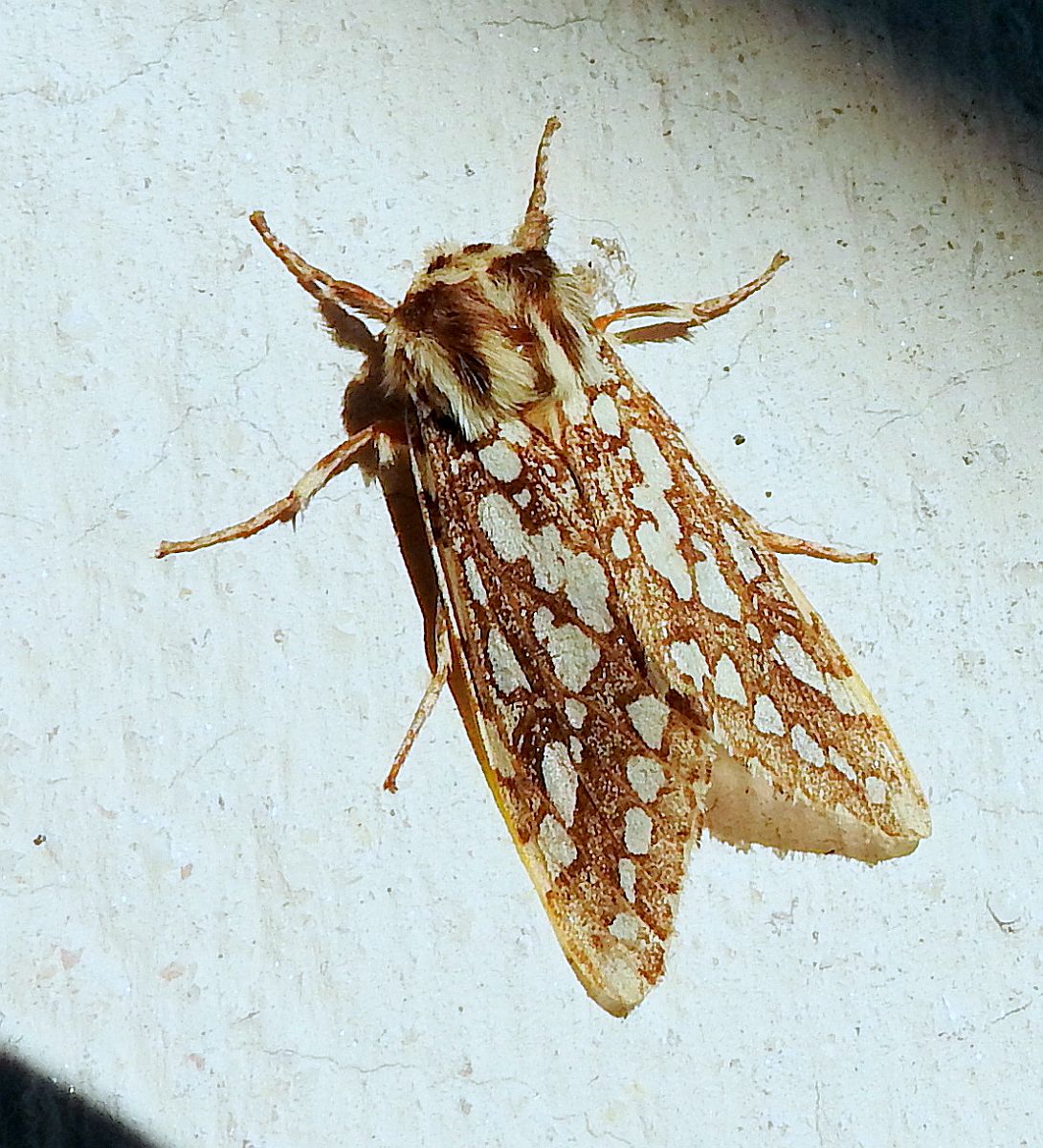 Silver-spotted Tiger Moth Lophocampa argentata (Lep.: Erebidae – Arctiinae)  Val George
Jeff Gaskin writes:  I had pretty dismal results at Swan Lake today, July 18.  I had just 8 Lorquin's Admirals and 6 Cabbage Whites there – nothing else.  At Cecilia Ravine Park I saw 7 Cabbage Whites,  1 Lorquin's Admiral and 2 Western Tiger Swallowtails.