2021 July 16
Message from Gordon Hart:
 Hello, Butterfly Counters,
Our July count period starts Saturday, July 17, and continues to Sunday July 25. This is an informal census of butterfly numbers and species in Greater Victoria. The area is defined by the Christmas Bird Count circle, extending from Victoria to Brentwood Bay and Island View Road in Central Saanich, and west to Happy Valley and Triangle Mountain, and Langford Lake and Goldstream areas.
You can submit a count any time over the count period, just use a separate form for each count and location. In the case of repeat or duplicate counts, I will use the higher numbers. To submit counts, please use the form from the VNHS website at http://www.vicnhs.bc.ca/?p=33
If you have difficulty with the form, just send me an email with the information.
hartgordon19 at gmail dot com
Thank-you for submitting your sightings and good luck with your count.
Gordon Hart,
Butterfly Count Coordinator,
Victoria Natural History Society
Corrigendum:  Jeremy Tatum writes:  I misidentified a moth on June 14.   See June 14 for details.
   Jochen Möhr's moths from Metchosin this morning:
Elder Moth Zotheca tranquilla (Lep.: Noctuidae)  Jochen Möhr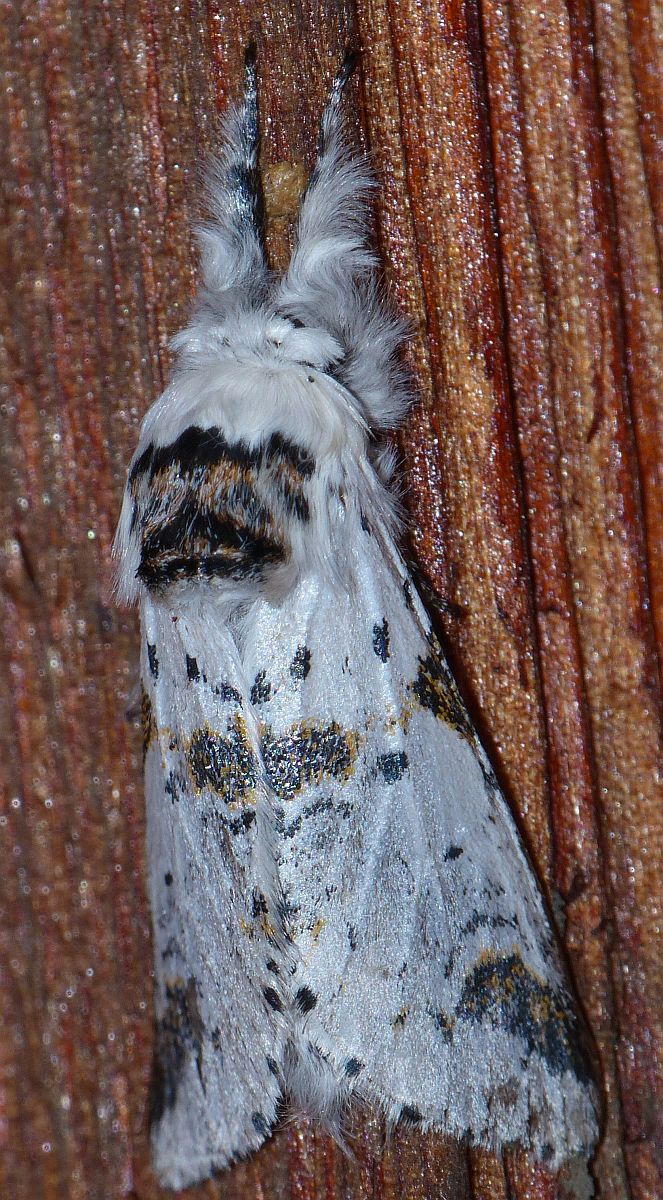 Furcula scolopendrina (Lep.: Notodontidae)
Jochen Möhr
Cheryl Hoyle photographed this antlion in View Royal yesterday, July 15.  Thanks to Libby Avis for confirming the identification.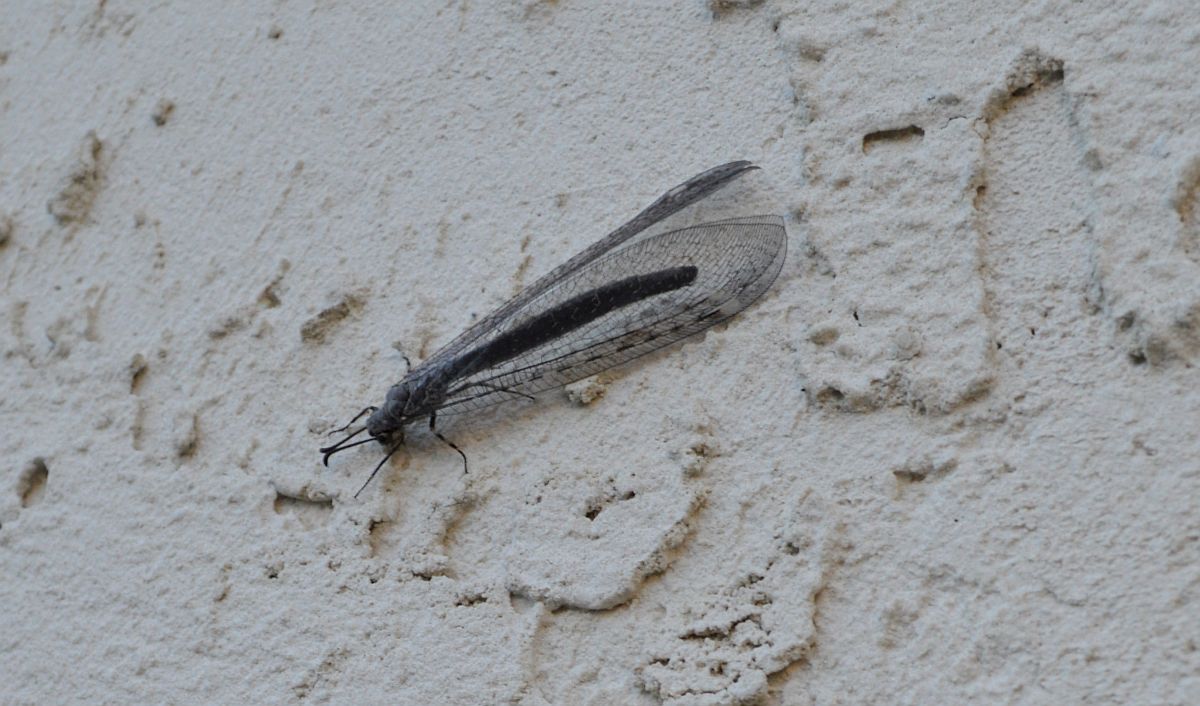 Antlion Myrmeleon exitialis (Neu.: Myrmeleontidae)  Cheryl Hoyle
Rosemary Jorna photographed this micro moth near Kemp Lake on July 15.  In spite of the excellent quality of the photograph, we can't be certain of its exact identity – there are several similar and difficult species.  Libby Avis identifies it as being in the Subfamily Scopariinae.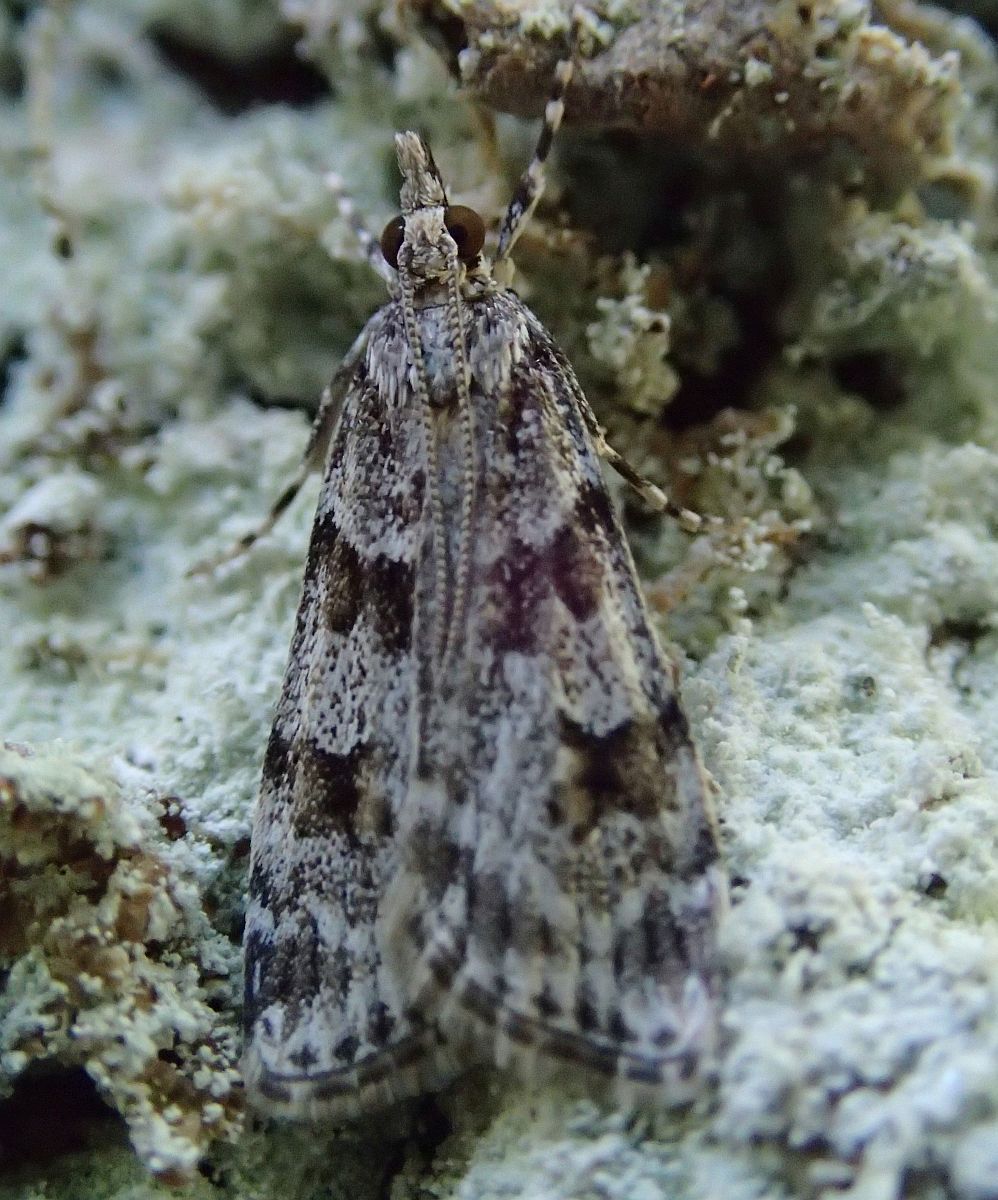 Unidentified   (Lep.:  Crambidae – Scopariinae)  Rosemary Jorna
Thomas Barbin operated an ultraviolet light in the Highlands on the evening of June 12, and found an enormous haul of interesting moths.  For details, see
https://inaturalist.ca/observations?d1=2021-07-12&d2=2021-07-13&place_id=any&subview=map&taxon_id=47157&user_id=thomasbarbin&verifiable=any