2021 July 14
    Earlier this week Amelie Roias found two caterpillars of Antheraea polyphemus and one of Smerinthus ophthalmica at Panama Flats.  She also saw a Painted Lady ovipositing on thistle – but unfortunately Saanich cut down the thistles the following day.
Aziza Cooper writes:  Yesterday  , July 13, at Swan Lake one green moth, Nemoria unitaria, was above the entrance to the Nature House. A Mourning Cloak was perched on a branch above the floating boardwalk at the eastern end.  Two Western Tiger Swallowtails, and some Lorquin's Admirals and Cabbage Whites were also at Swan Lake.
Corrigendum:  Jeremy Tatum writes:  I had originally misidentified and mislabelled this moth as Nemoria darwiniata.  Thanks to Libby Avis (and my apologies to Aziza) for pointing out that it is actually Nemoria unitaria.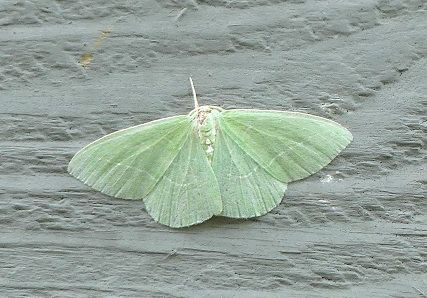 Nemoria unitaria (Lep.: Geometridae)  Aziza Cooper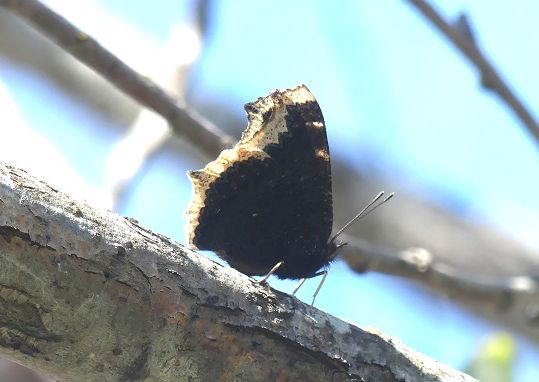 Mourning Cloak Nymphalis antiopa (Lep.: Nymphalidae)  Aziza Cooper