2021 July 12
    A Big Thank You.  Following a recent reorganization of the UVic email system, we have had difficult problems getting the Invertebrate Alert daily postings up for the past couple of weeks or so.  A big thankyou to Adam Taylor (VNHS Webmaster) and staff at the UVic Help Centre (Sage, Zoë, and the rest of the team), who put in a lot of hours and effort into keeping Invert Alert going, and eventually solving the problem.  I think we are now back in business.
Jeremy Tatum writes:  There was a Painted Lady on the very summit of Mount Tolmie yesterday evening, July 11.
Here is another photograph of an adult Malacosoma disstria.   ­ It is no more exciting in appearance than yesterday's, except that this time we can see the bipectinate antennae showing that it is, at last, a male.  This one was only 13 mm from the head to the forewing apex.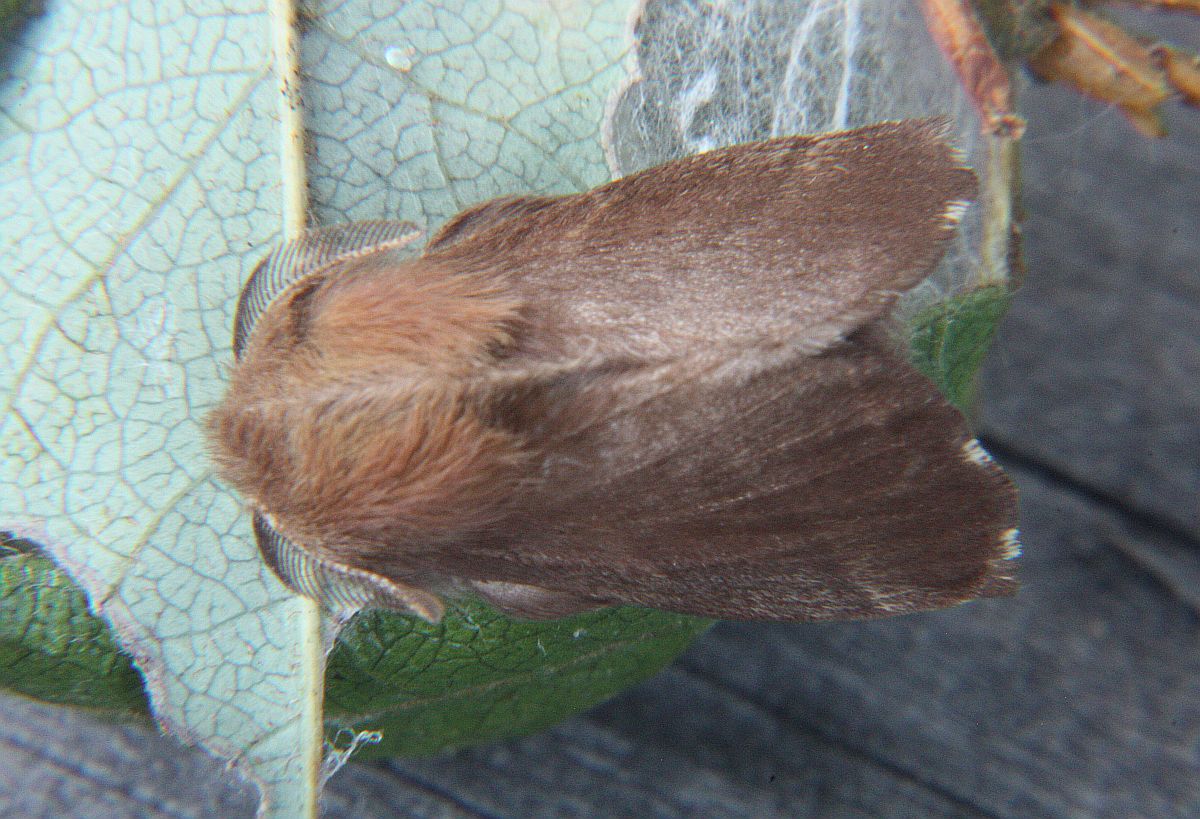 Male Malacosoma disstria (Lep.: Lasiocampidae)  Jeremy Tatum
Jochen Möhr's batch from Metchosin this morning fortuitously includes a male M. californicum.
His batch also includes a Polyphylla beetle.  Andrew Smith writes:  The hair-like setae on the disc of the pronotum clearly indicate that this is Polyphylla crinita.  Nice pic!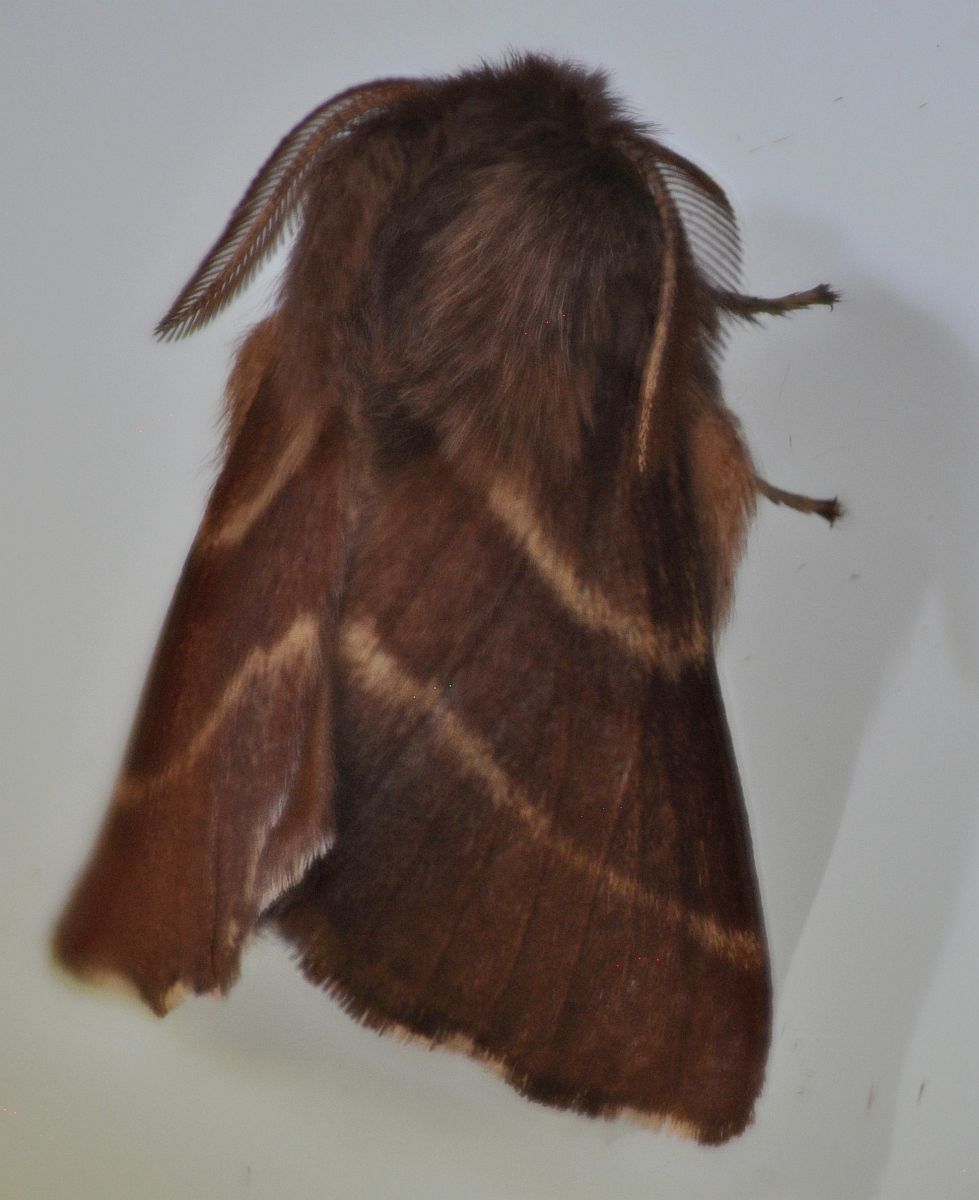 Male Malacosoma californicum (Lep.: Lasiocampidae)  Jochen Möhr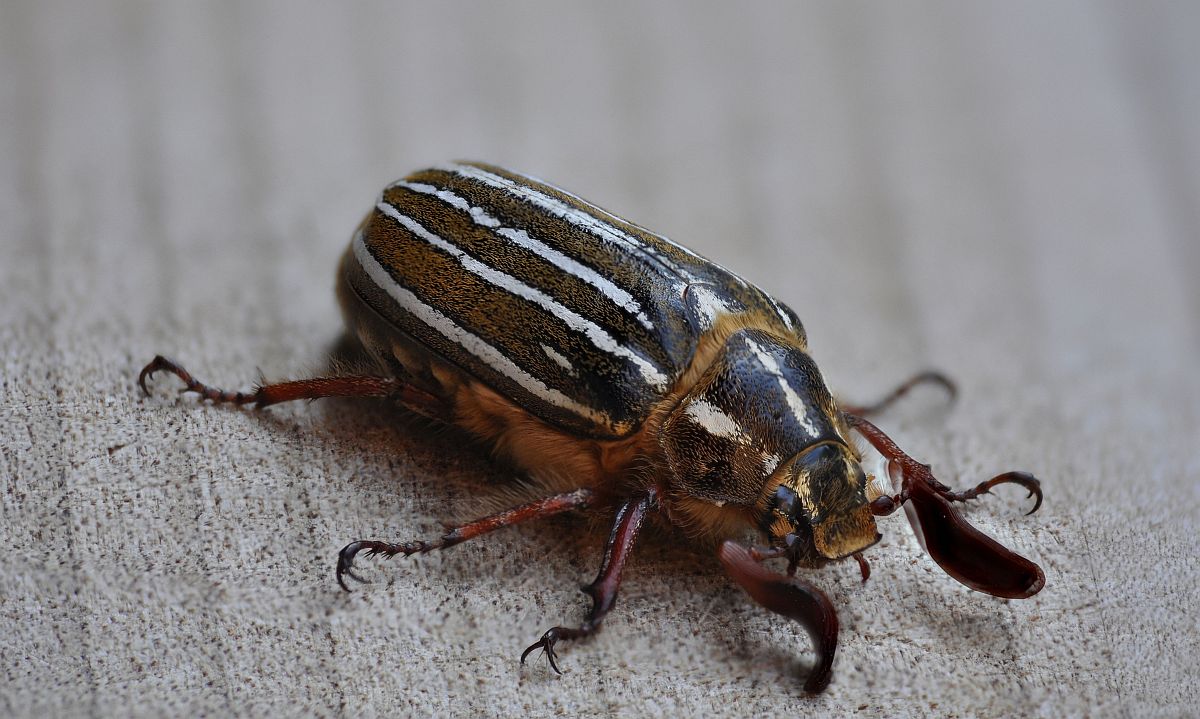 Polyphylla crinita (Col.: Scarabaeidae)   Jochen Möhr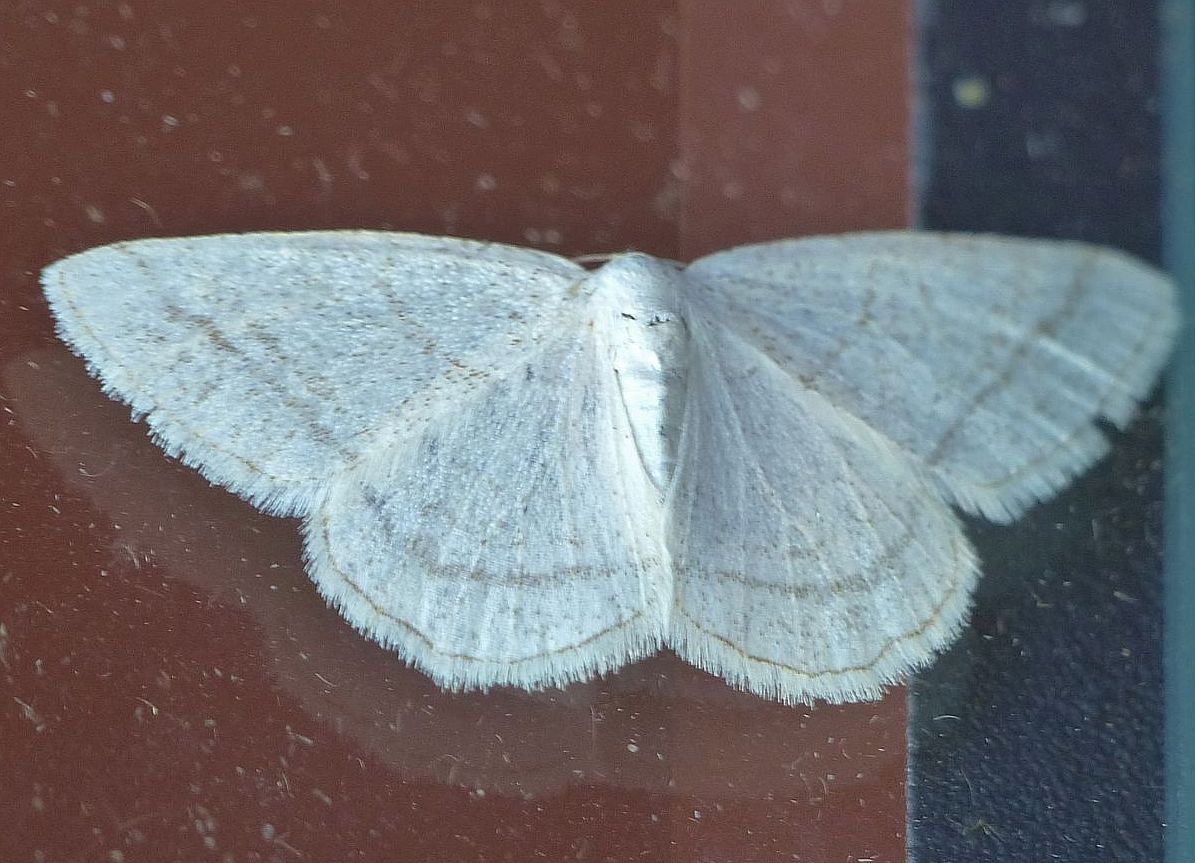 Protitame subalbaria (Lep.: Geometridae)  Jochen Möhr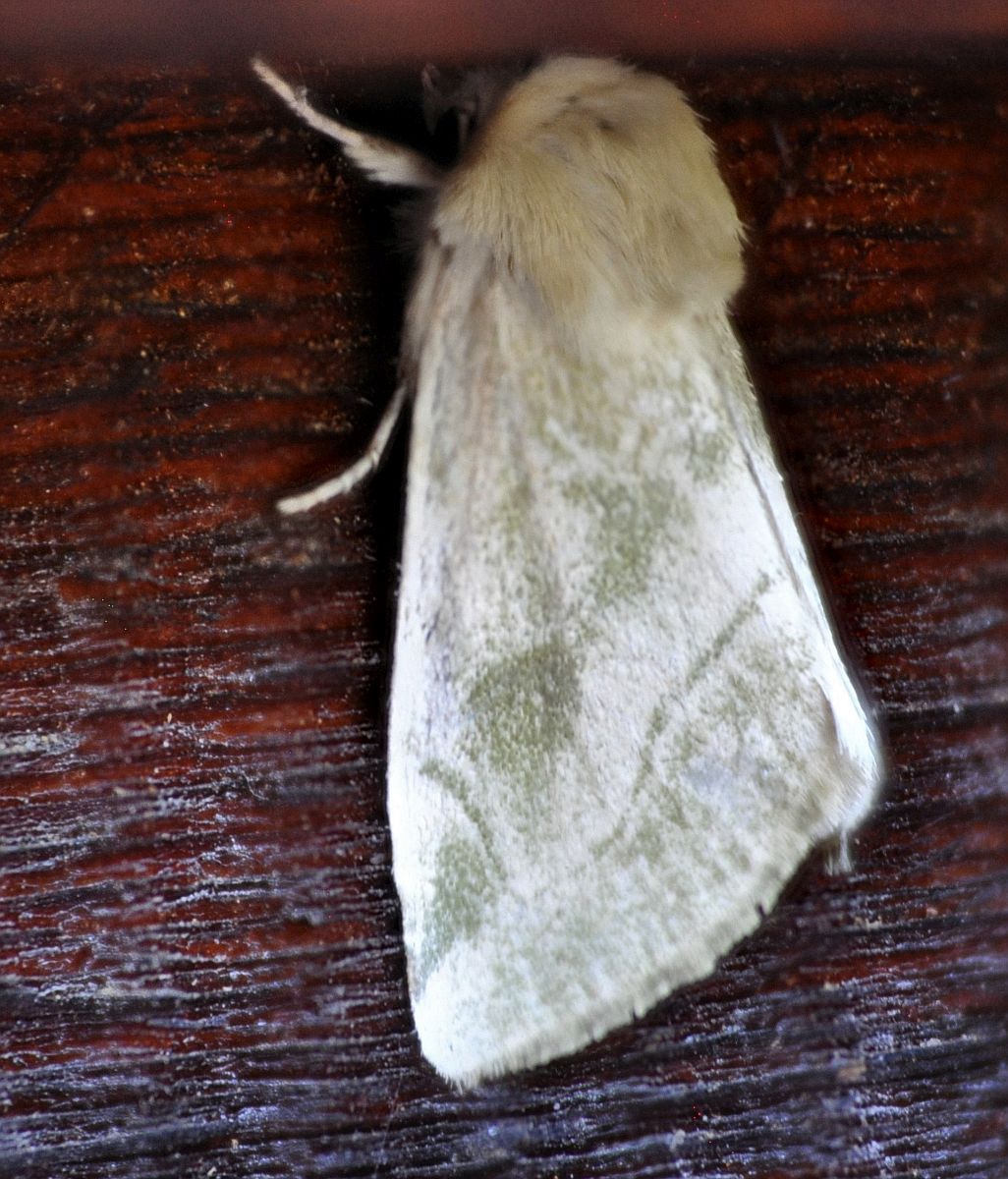 Elder Moth Zotheca tranquilla (Lep.: Noctuidae)  Jochen Möhr
Jeremy Tatum writes.  I visited McIntyre reservoir today (Monday July 12).  The Teasel is at full display now, but, strangely, the only butterflies there were Cabbage Whites (a-plenty).  The Cabbage Whites were more interested in nectaring at Raphanus rather than on the Teasel.  Recall that Ron saw a Red Admiral there yesterday, so butterflies could arrive in force at any time – let us hope before the Teasels are cut down.
There were lots of dragonflies there.  Eight-spotted Skimmers seemed especially numerous, though there were also several Black Saddlebags, which seem to be unusually widespread this year.
Nearby, I found these two caterpillars within inches of each other on adjacent willowherb plants –  two different species of hawk moth: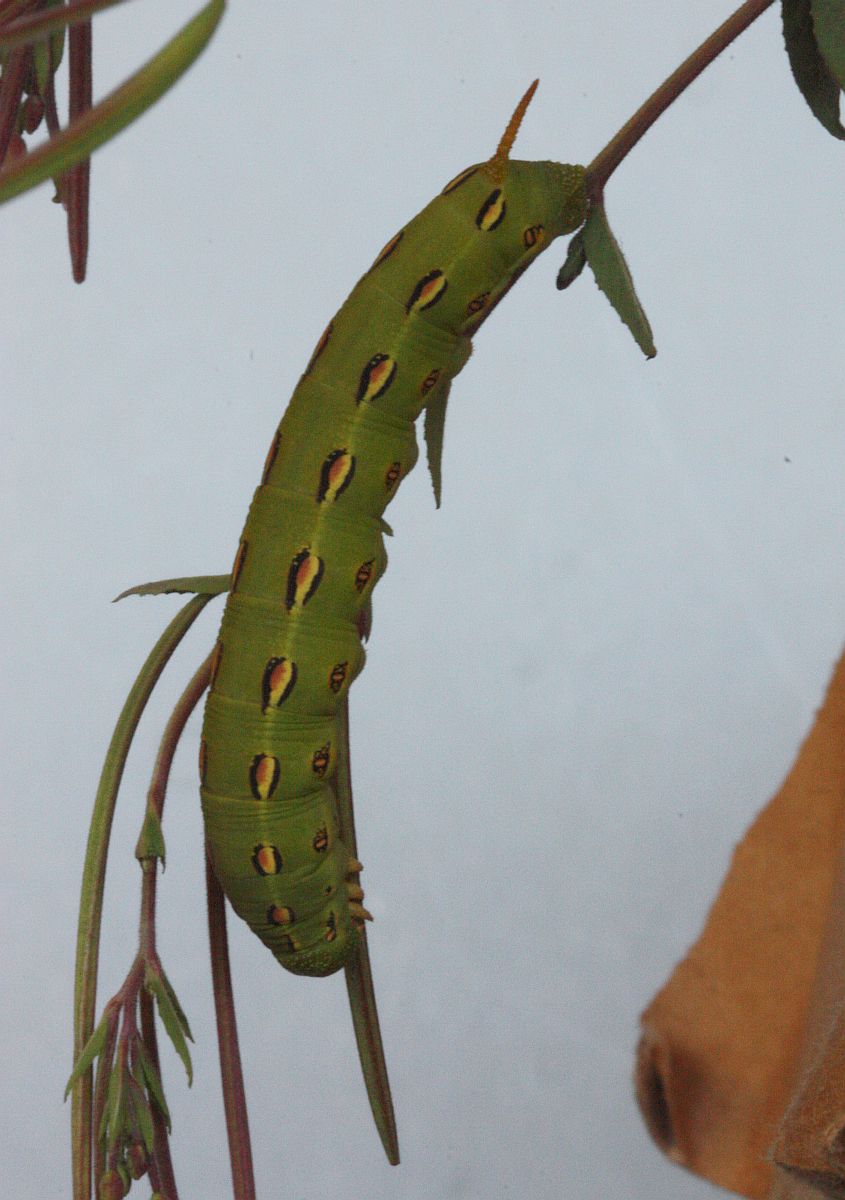 White-lined Hawk Moth Hyles lineata (Lep.:  Sphingidae) Jeremy Tatum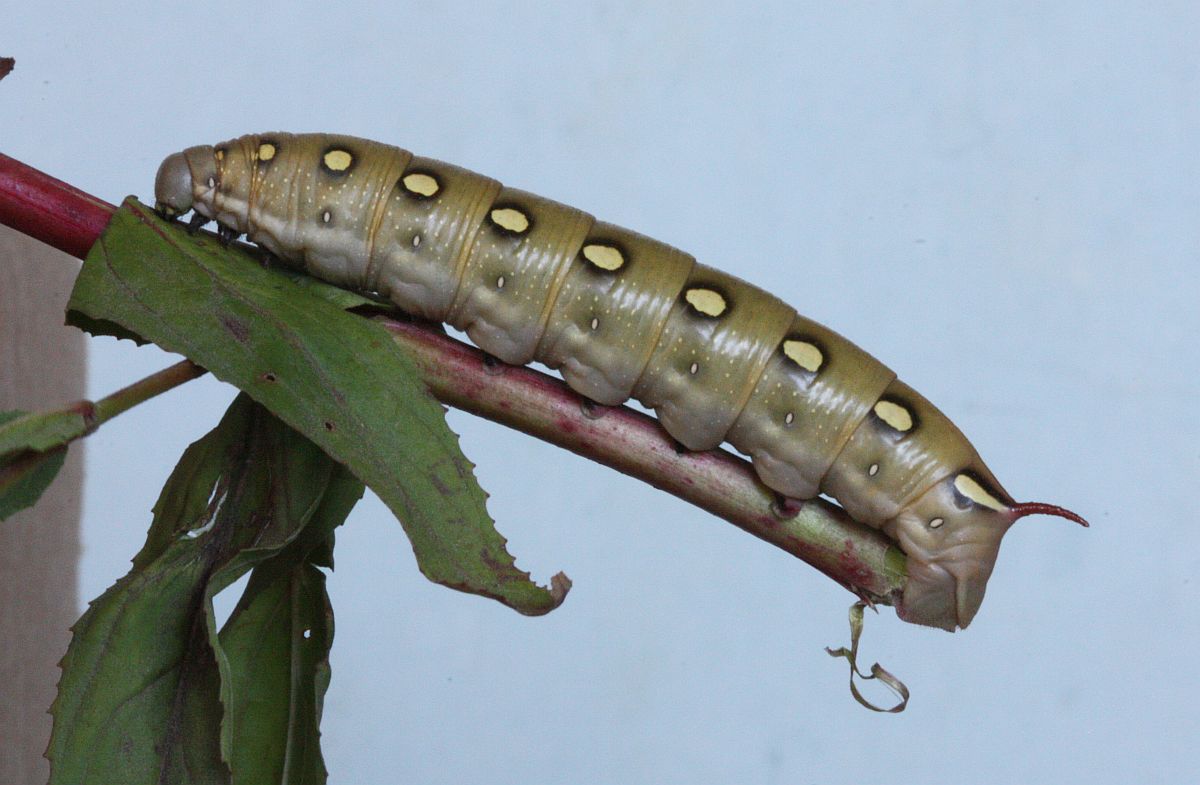 Bedstraw Hawk Moth Hyles galii (Lep.: Sphingidae)  Jeremy Tatum
Rosemary Jorna writes that there was a small moth on her Bigfeaf Maple at Kemp Lake today.  Jeremy Tatum writes:  It is Clemensia umbrata.  Its caterpillar feeds on lichens.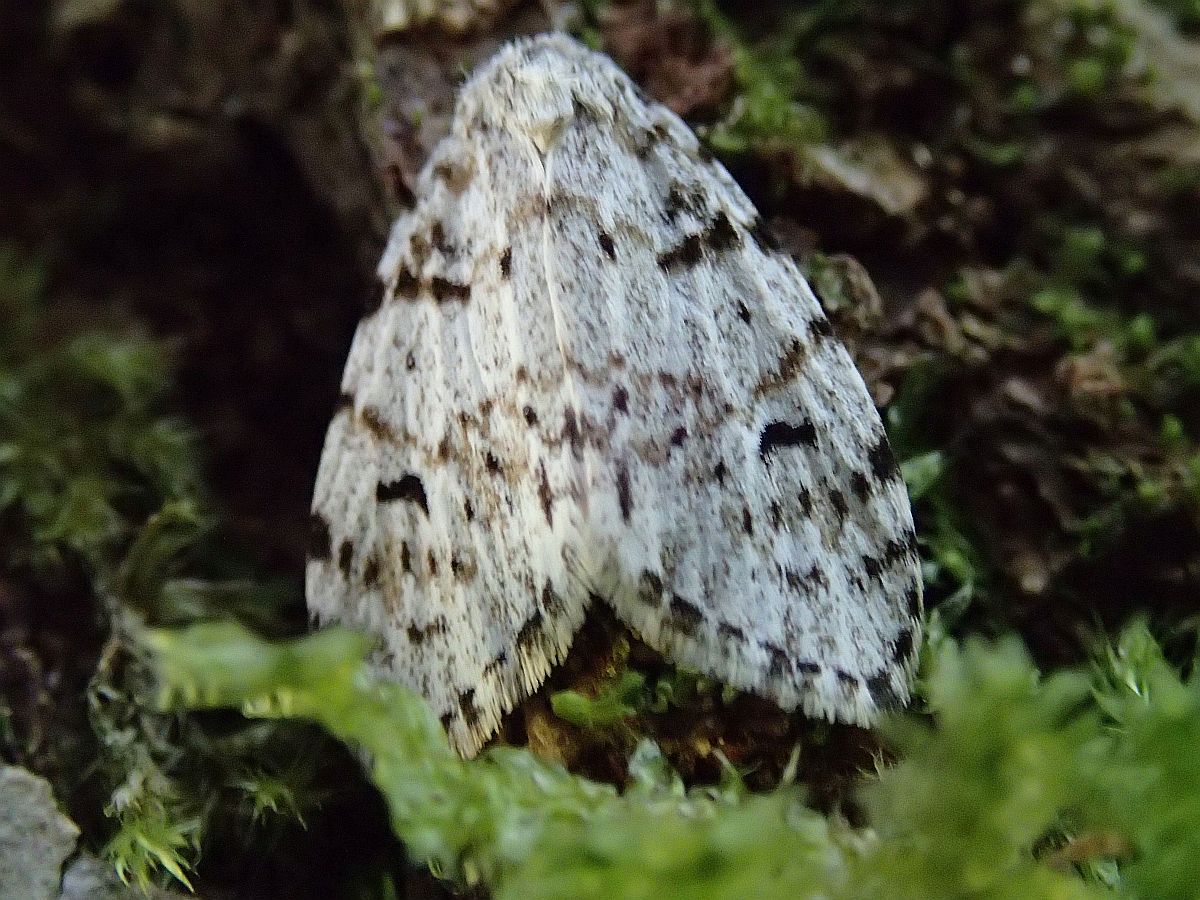 Clemensia umbrata (Lep.: Erebidae – Arctiinae)  Rosemary