2021 July 11
   Corrigendum:   Jeremy Tatum writes:  On June 16 afternoon we posted a remarkable picture by Gordon Hart of a fly in flight, which I had misidentified as a probable Eristalis (Syrphidae).   We are grateful  to Claudia Copley for pointing out that it is actually Hybomitra (Tabanidae).  See the entry for June 16 afternoon for further details.
Jeremy continues:  For some time I have been trying to photograph both sexes of our two Malacosoma species, but a male M. disstria has so far eluded me.   I thought I had maybe photographed one this morning, but on second look, while I think it is disstria, I am not sure of its sex.  In any case it is one of the most undistinguished moths I have come across.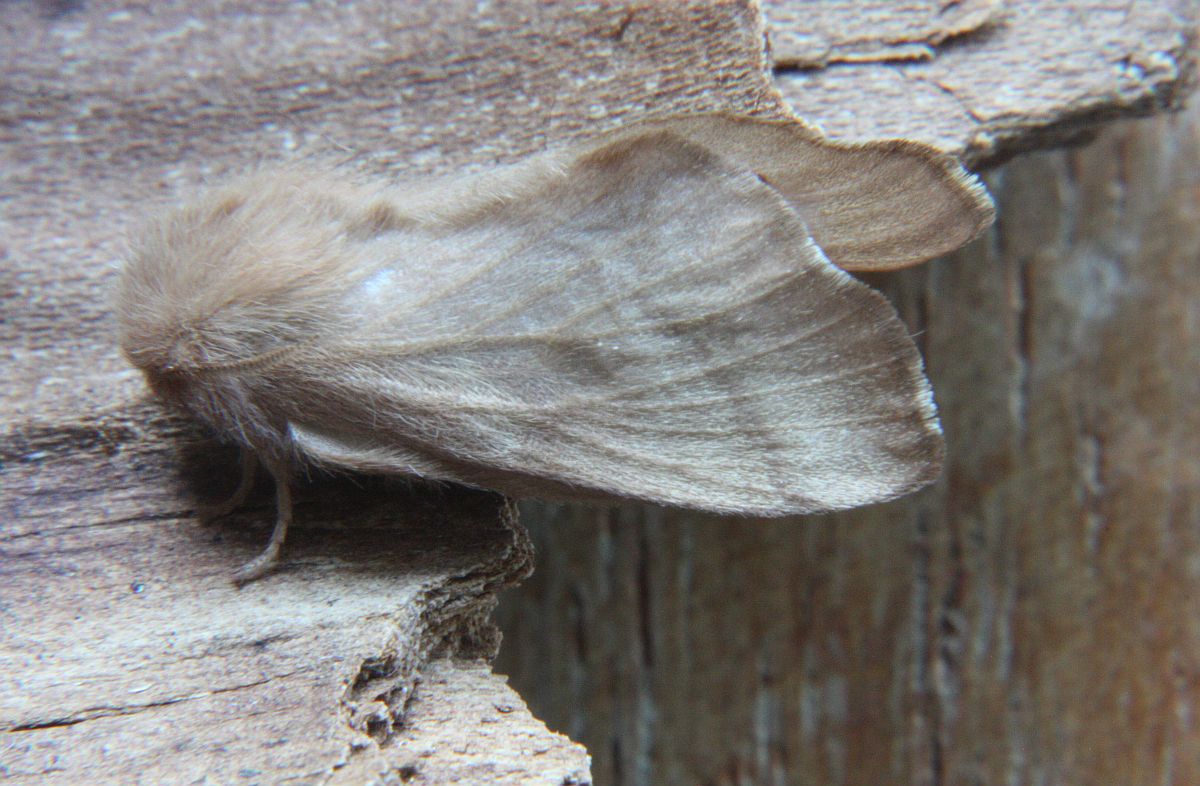 Malacosoma disstria (Lep.: Lasiocampidae)  Jeremy Tatum
This tiny caterpillar, from a willow near Blenkinsop Lake and photographed against a miilimetre scale, also cannot at present claim any particularly distinguished appearance.  But next Spring it will be very distinguished indeed – it will be a Tiger Swallowtail butterfly.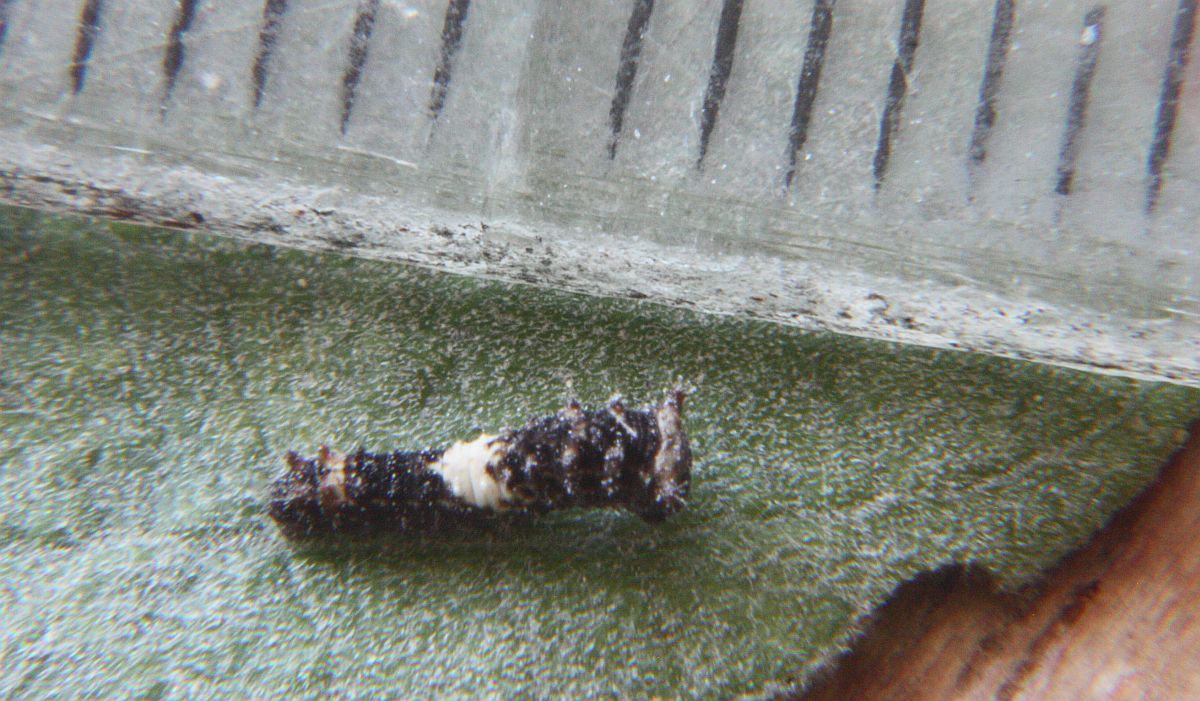 Tiger Swallowtail Papilio rutulus/eurymedon (Lep.; Papilionidae)
Val  George sends a photograph of a June Beetle from Langford on July 9.  This beetle has recently been split into two species – Polyphylla decemlineata  and P. crinita – and we are still struggling on this site to distinguish between the two, so we'll leave it for the time being as an either/or.   Whichever one it is, it inspired Val's five-year-old grandson to aver that he is going to be an entomologist when he grows up.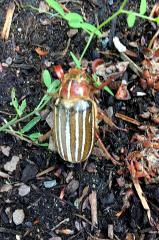 Polyphylla decemlineata/crinita (Col.: Scarabaeidae)
Val George
   Jeremy Tatum writes that there was a Painted Lady on the Mount Tolmie reservoir yesterday evening, July 10.
   Ron Flower writes:  On Sunday the 11th of July, we went to McIntyre Reservoir where the Teasel is in flower.  We saw four Western Tiger Swallowtails, one Red Admiral and lots of Cabbage Whites.  So things are starting to look good there.  Jeremy Tatum writes:  Yes, but are they going to cut the Teasels down, as they have done in the last two years?   Maybe someone might ask the Michells about this.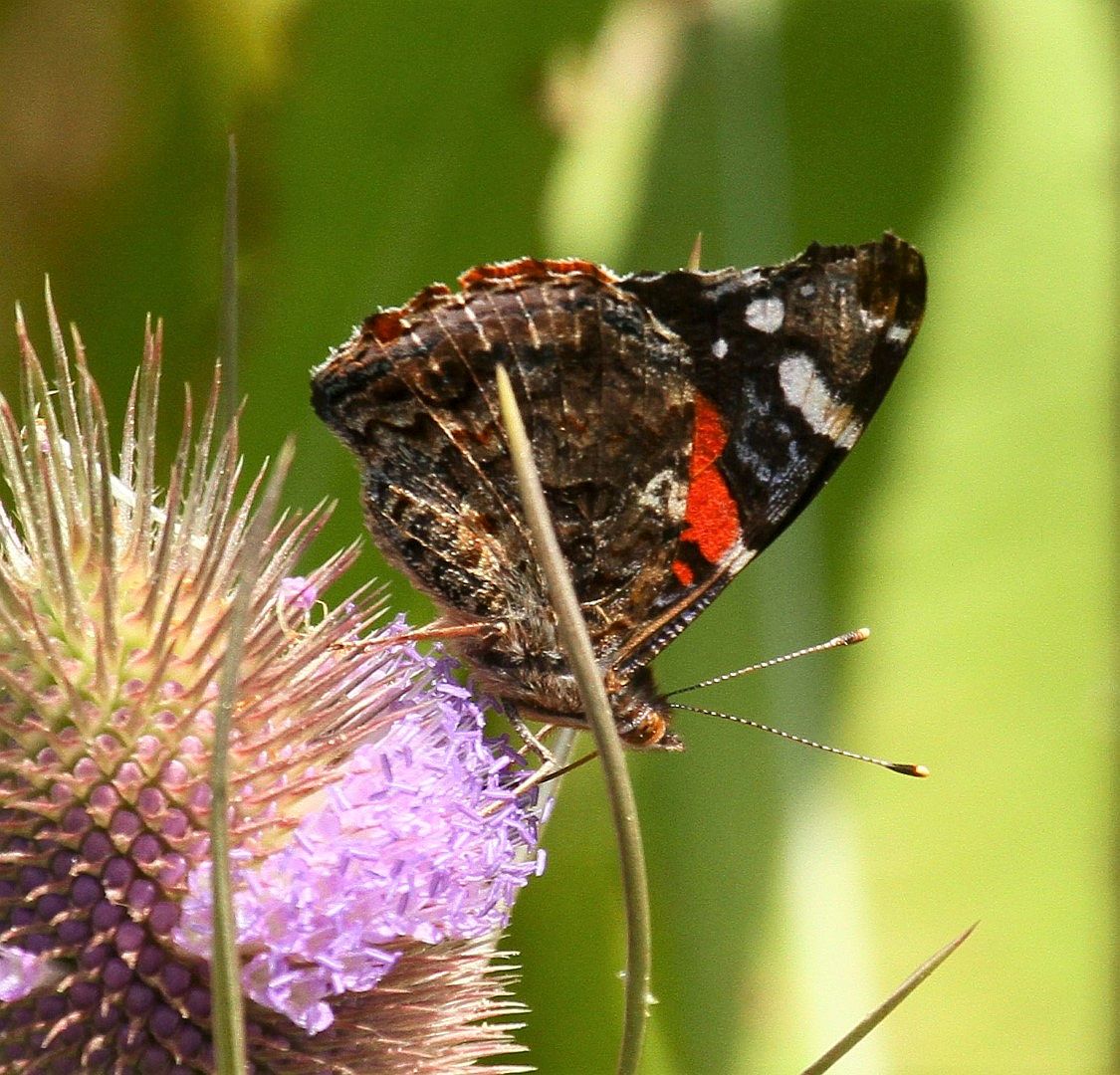 Red Admiral Vanessa atalanta (Lep.: Nymphalidae)  Ron Flower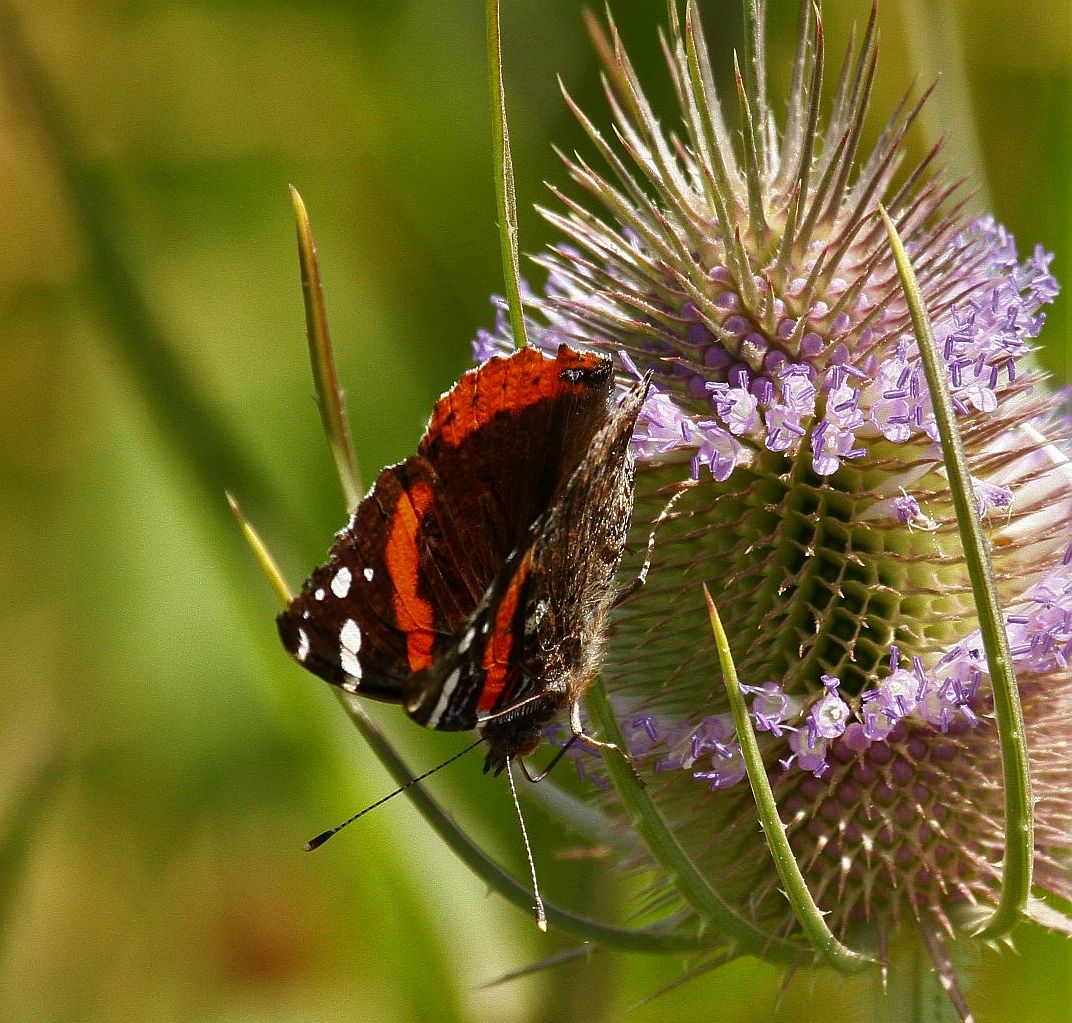 Red Admiral Vanessa atalanta (Lep.: Nymphalidae)  Ron Flower
Western Tiger Swallowtail Papilio rutulus (Lep.: Papillionidae)  Ron Flower
Jöchen Möhr sends a photograph of one of at least a dozen Essex Skippers from Metchosin, July 11.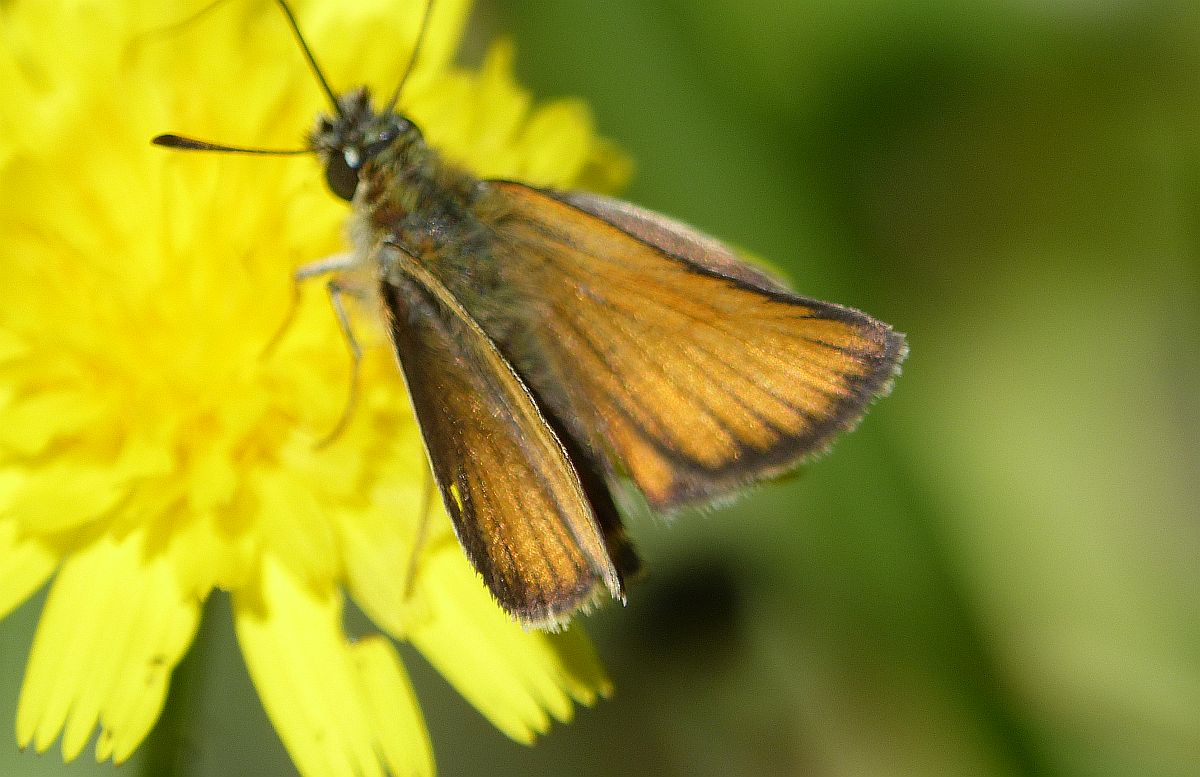 Essex Skipper Thymelicus lineola (Lep.: Hesperiidae)   Jochen Möhr