2021 July 9
Jeremy Tatum reports a Painted Lady from the Mount Tolmie reservoir yesterday evening.
Jochen Möhr's moths from Metchosin this morning:
1 Amorbia cuneanum
1 Dysstroma citrata
1 Malacosoma californicum
1 Pasiphila rectangulata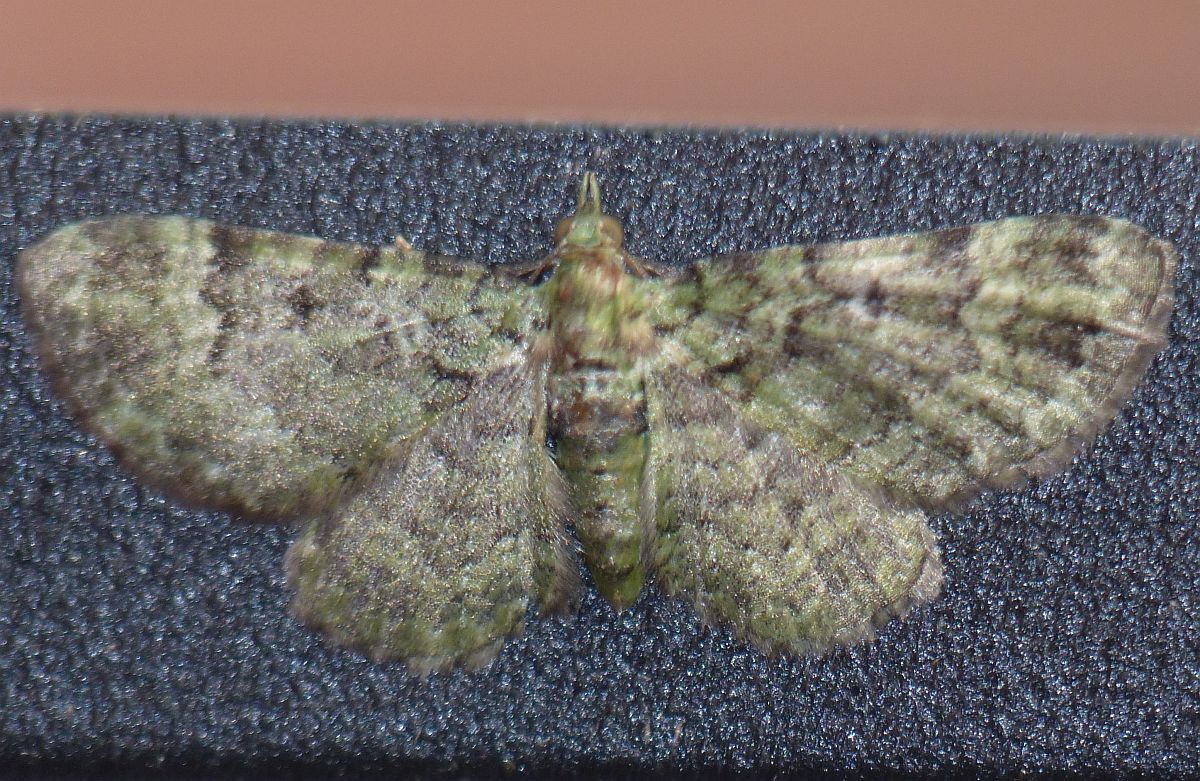 Pasiphila rectangulata (Lep.: Geometridae) Jochen Möhr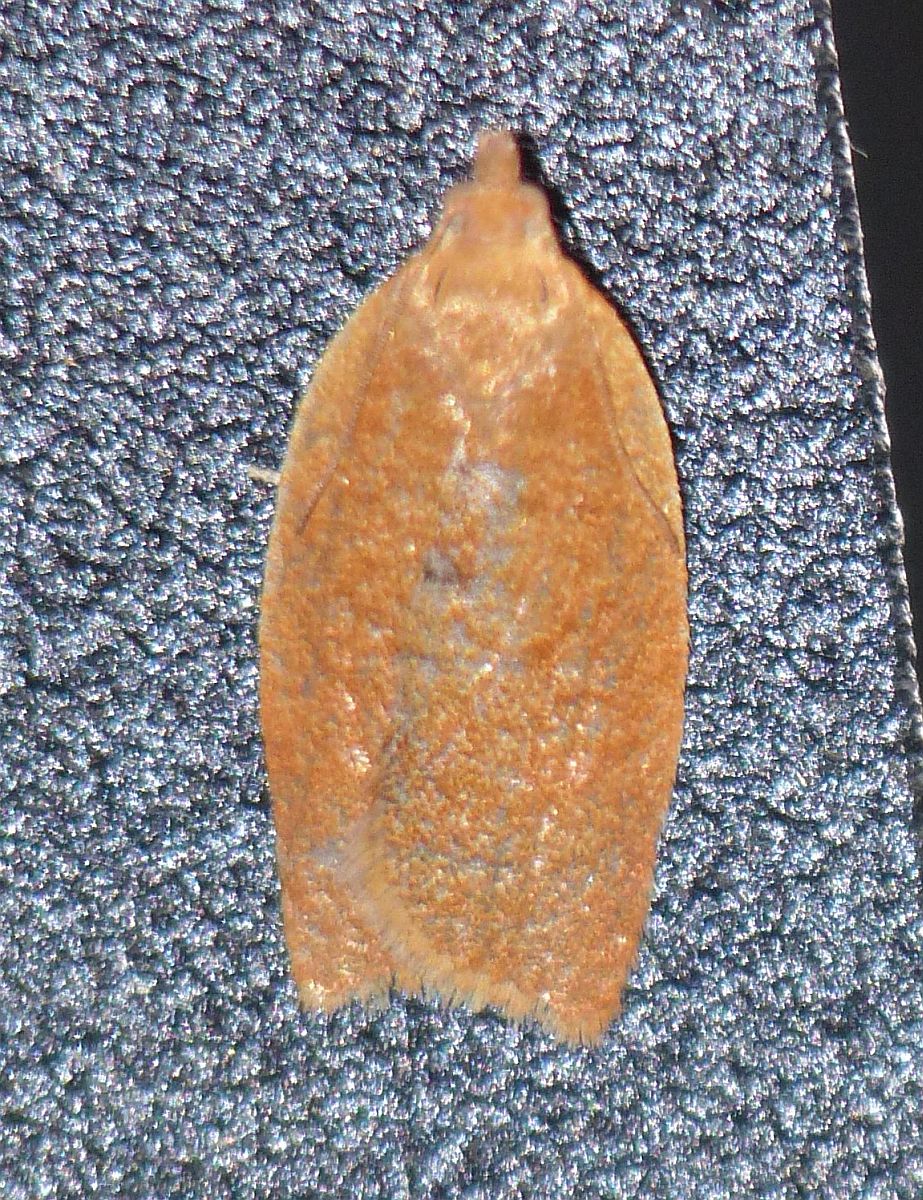 Amorbia cuneanum (Lep.: Tortricidae) Jochen Möhr
Mr E sends a photograph of a spider from the Baynes Sound connector (cable) ferry. It is Larinioides sp., possibly L. sclopetarius, but more likely, suggests Robb Bennett, Larinioides patagiatus.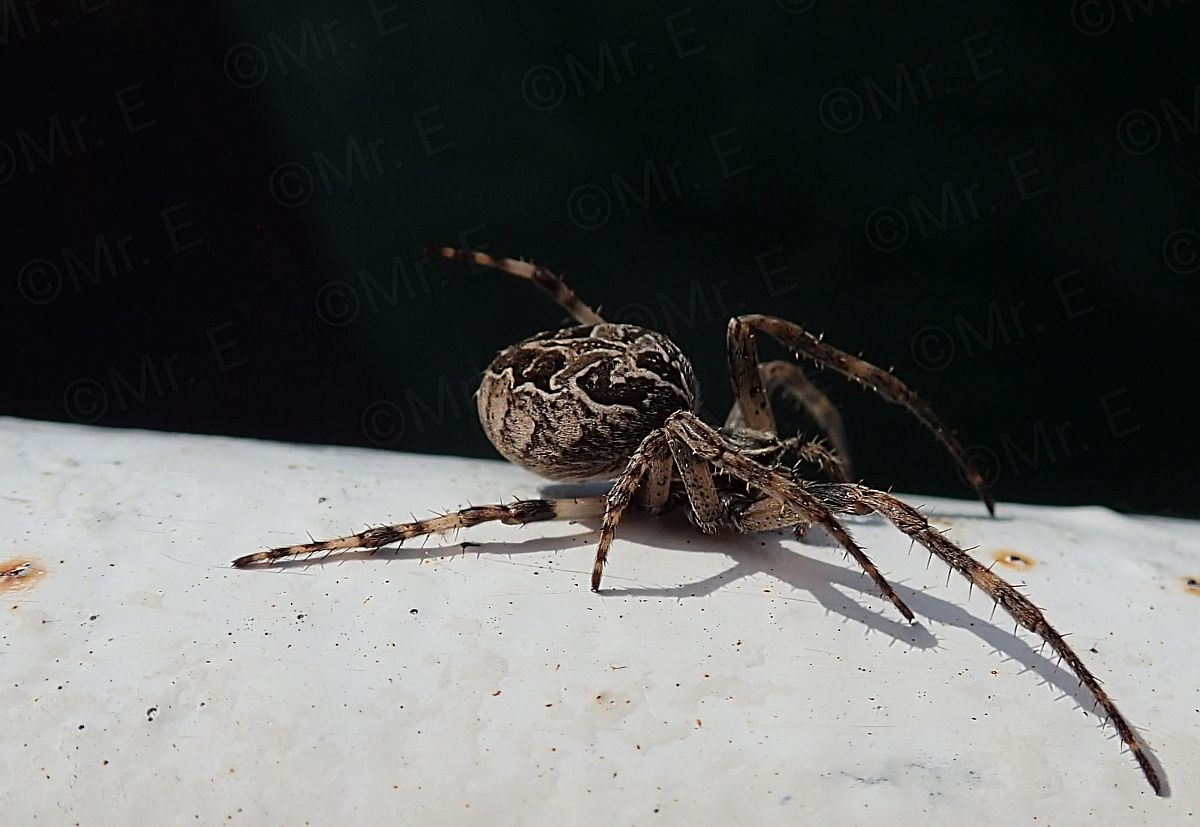 Larinioides (probably patagiatus)(Ara.: Araneidae) Mr E