2021 June 24
   Jeremy Tatum writes:  We are still having computer problems with Invertebrate Alert.  Until the problem is solved, Invert Alert service may be somewhat erratic, and we may not be able to post new contributions as quickly as we would like.
   Jochen Möhr writes from Metchosin on June 22 that he saved a Cinnabar Moth Tyria jacobaeae from drowning in his dog Lorbas's water dish.   Other than that he continues to see many Cabbage Whites and several Swallowtails – Pale and definitely Anise.  He also saw his first Lorquin's Admiral.  He sends a picture of his resident Lorquin's Admiral.
Lorquin's Admiral Limenitis lorquini (Lep.: Nymphalidae)  Jochen Möhr
   Cheryl Hoyle sends two photographs from her yard in View Royal: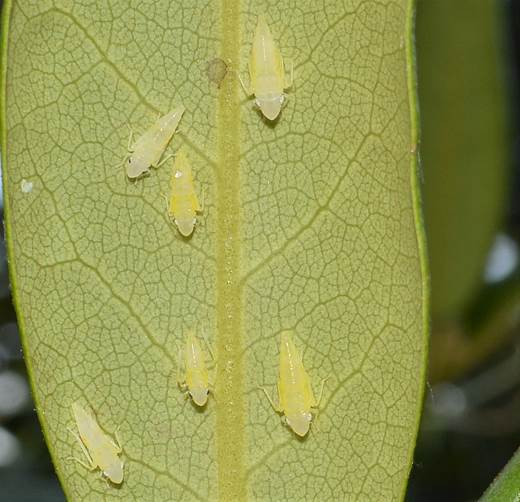 Leafhopper nymphs (Hem.: Cicadellidae)   Cheryl Hoyle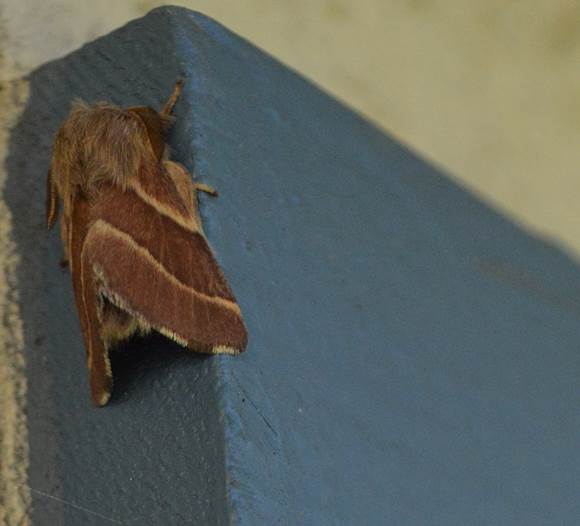 Male Malacosoma californicum (Lep.: Lasiocampidae) Cheryl Hoyle
   Jeremy Tatum writes: We have had recent reports of brightly-coloured butterflies in Uplands Park, though we think it possible that some of these observations might actually have been of Sheep Moths.  If viewers visit the Park, perhaps they'd let us know what they see.
  On June 22, Jeff Gaskin saw in Layritz Park 5 Common Ringlets and 31 Essex Skippers.  He writes that another Ringlet was at Quick's Bottom.  Lorquin's Admirals are very plentiful now   –  he had a total of 26 on June 22  in the northern half of Colquitz River Park, which includes Copley Park.  On June 21, he saw a total of 36 in southern portions of Colquitz River Park which includes Hyacinth, Swan Creek, and Cuthbert Holmes Park.
   Val George writes:   Yesterday, June 23, I checked out Nanaimo River Road. for butterflies.  In an hour or so there I saw:  5 Clodius Parnassians, about a dozen Western Tiger Swallowtails, 2 Pale Tiger Swallowtails, 2 Cabbage Whites, one Western Spring Azure, and a comma that wouldn't settle to allow me to determine its species.
   On June 23 Judy Spearing saw (and provided a good description of!) a Mourning Cloak caterpillar crossing over a path in the Vanalman/Copley Park area heading to the grassy area and then a wood fence.  Maybe looking for a fence to pupate on?
   Steven Roias reports that a while back a Polyphemus Moth laid some eggs on a table umbrella.  Now one of the eggs has hatched (and the rest are doubtless doing so even as I type) – so he now has a problem!