2021 June 8
Jeremy Tatum writes: Here's an Anise Swallowtail, reared from a caterpillar found last year. The butterfly emerged today, and I released it on blackberry blossom near to some Fennel near to the Jeffery Pine on Mount Tolmie this morning. There's a good chance that you might see it there.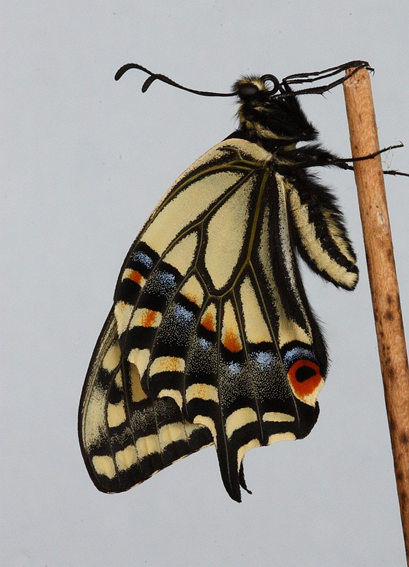 Anise Swallowtail Papilio zelicaon (Lep.: Papilionidae) Jeremy Tatum
Observations needed;
Has anyone looked for Field Crescents? I tried a couple of weeks ago, but saw none.
Observations needed of any elfins or hairsreaks – we have had only a few so far.
And Grizzled ("Checkered") Skippers.
Parnassians: If you see one, make a special effort to identify which one it is.