2021 June 6
Jeremy Tatum writes: Here is a now full-grown caterpillar of a Sheep Moth reared from eggs found on Snowberry on Mount Tolmie – see Invertebrate Alert for April 4. The spines on the caterpillar look very similar to the spines on the caterpillar of a comma butterfly (see yesterday's Invert Alert), but they are in reality very different. The spines on the comma caterpillar are quite harmless, but those on the Sheep Moth caterpillar will give you a nasty rash if you touch them.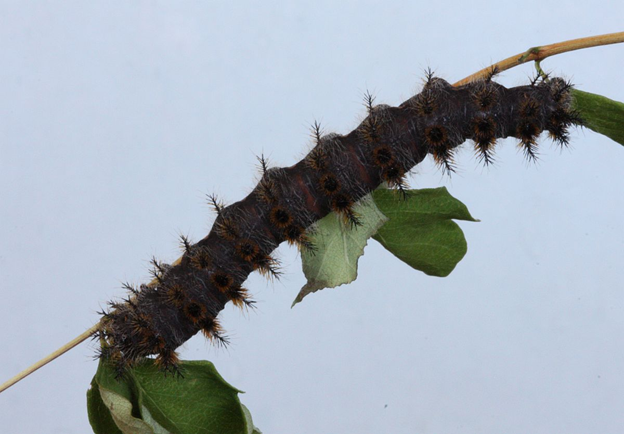 Sheep Moth Hemileuca eglanterina (Lep.: Saturniidae) Jeremy Tatum
Here's photograph of a rather small noctuid (only 15 mm from head to apex of the forewing) raised from a caterpillar found on willow along Munn Road. This was quite difficult to identify, and I am very grateful to Libby Avis for her efforts to identify it.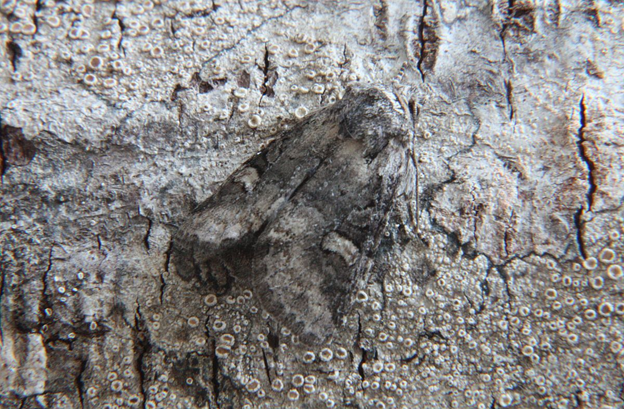 Brachylomia thula (Lep.: Noctuidae) Jeremy Tatum
Jochen Möhr reports just one lonely Stenoporpia excelsaria. He writes: Although yesterday's flew off when I tried to get a better picture, it may still be the same one.
Stenoporpia excelsaria (Lep.: Geometridae) Jochen Möhr