2021 June 5
Jochen Möhr reports a Smerinthus ophthalmica and a Stenoporpia excelsaria from Metchosin this morning. A photograph of the latter is shown below. Thanks to Libby Avis for the identification. In case anyone is wondering, according to Libby: "S. pulmonaria has lighter ground colour and the median line curves down into a bulge near the outside edge, then back up again, whereas it's straight and peters out just before the costa in excelsaria." So now you know!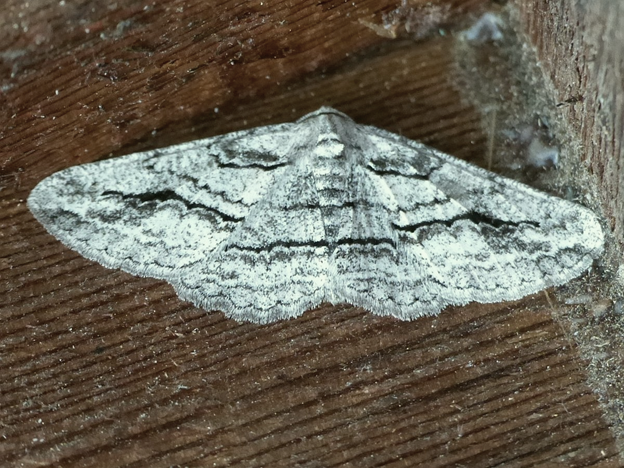 Stenoporpia excelsaria (Lep.: Geometridae) Jochen Möhr
Jeremy Tatum has two caterpillars to show. The first is on Snowberry. The second is on willow.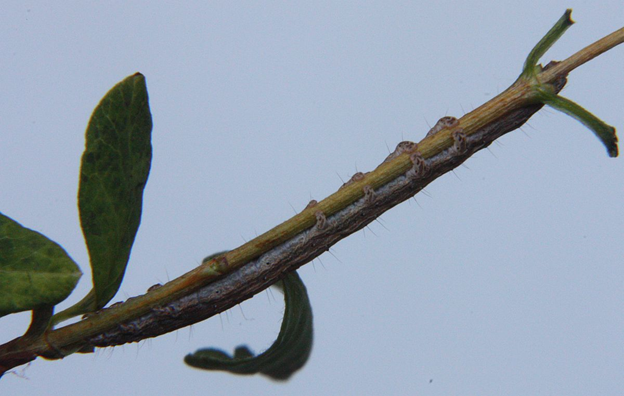 Behrensia conchiformis (Lep.: Noctuidae) Jeremy Tatum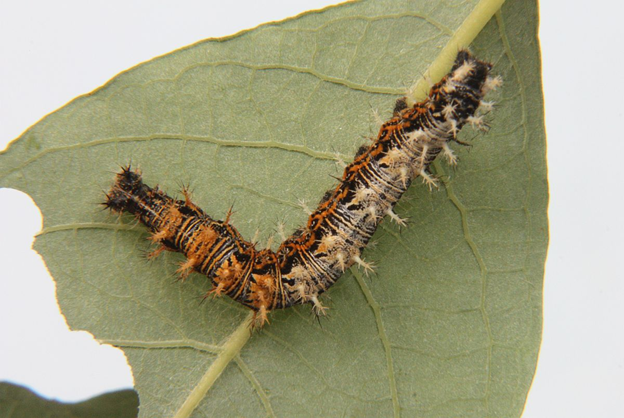 Green Comma Polygonia faunus (Lep.: Nymphalidae) Jeremy Tatum
The following may be of interest, from the June Newsletter of Sandringham Care Home in Fort Street, Victoria:
Our latest project is raising caterpillars and ultimately butterflies. This week we received a kit that has 29 Painted Lady larvae. This type of butterfly is one of the most widespread species in the world. Similar to the Monarch they do migrate; however, the Painted Ladies travel irregularly and don't have a set destination.
With the guided expertise of a resident the staff transferred each larva into individual vials with butterfly food (a mixture of minerals, vitamins and plant matter in a soy base). When they are fully grown the larvae will crawl to the top of the vial and form a chrysalis. Once the chrysalis has formed they will all be transferred into a flight cage or net. Adult butterflies are set to emerge within 7-10 days of forming the chrysalis.
Over the next 3-4 weeks staff and residents look forward to watching and having a hands-on approach to the metamorphosis of these butterflies. We plan to release the butterflies in our beautiful backyard garden 4-7 days after they emerge. We will wait for a hot sunny day. With all the lovely flowers and nectar plants in our backyard, we hope the butterflies stay close and the cycle can repeat. We will keep you posted on their progress!