2021 June 04
Message from Gordon Hart – June Butterfly Walk.
Our walk is scheduled for Sunday June 5, at 1 p.m. As mentioned in the VNHS calendar, it is weather-dependent. The forecast at this point is for cool temperatures and a good chance of showers. For this reason, it is unlikely to go ahead and I will probably not attend. If the weather at the time is better than forecast, some people may meet at Mt Tolmie. If so, please respect our public health guidelines and maintain your social distance and wear a mask if necessary.
Next month, we will hope for better weather, and fewer Covid restrictions.
Thanks,
Gordon
Gordon Hart,
Butterfly Count Coordinator
Victoria Natural History Society
Jeremy Tatum adds: If the weather is questionable, I'll go up to Mount Tolmie anyway, since I live only three minutes away, and we'll see what we can find.
Gordon continues: After the last few days of warm weather, we had an interesting event this morning. A gardening friend had recently given Anne-Marie some dahlias, which were planted out last week. This morning our friend emailed us telling us to look for Coreopsis Beetles which had "flown in". Sure enough, one plant was covered in dozens of beetles. By the end of the day, there were about 150 collected from this one plant, with maybe five from neighbouring plants. I think they emerged from pupae which had overwintered in the soil that came with the plant. I think they normally eat Coreopsis and other daisy-like composites, and I had not heard of them eating dahlias. On May 22, 2015, I sent in pictures of these beetles, currently on page 347 of the Invertebrate Alert. At that time, they were on a Coreopsis plant, and that year they were also found in numbers at Panama Flats on a yellow-flowered Bidens sp. (Beggarticks).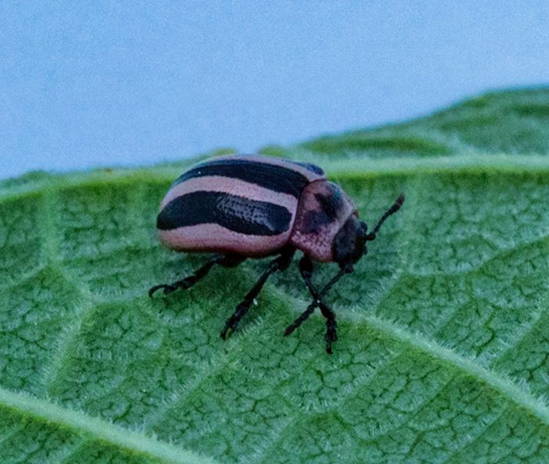 Coreopsis Beetle Calligrapha californica (Col.: Chrysomelidae) Gordon Hart
Rosemary Jorna writes: I have two photos from the Sooke Potholes to day
Western Pine Elfin Incisalia eryphon June 3, 2021 Sooke Potholes
And I was trying for the orchid
Insects (aphids?) June 3, 2021 Sooke Potholes
There are one each of a Western Tiger Swallowtail and a Pale Tiger Swallowtail cruising in our Kenp Lake yard but they will not settle.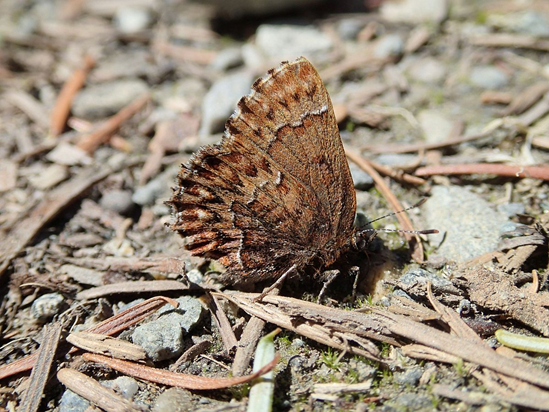 Western Pine Elfin Incisalia eryphon (Lep.: Lycaenidae) Rosemary Jorna
Yes, writes Jeremy Tatum, I'd call them aphids, or, perhaps in the style of this site, aphidids, but I don't think we're going to be able to identify them! It sometimes helps to know the plant they are feeding upon.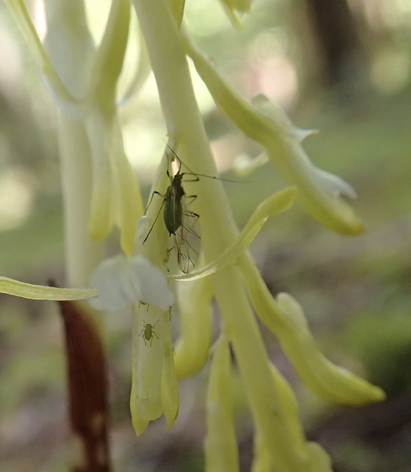 Aphids (Hem.: Aphididae) Rosemary Jorna