2021 May 3 morning
Val George writes: I checked out Mount Tolmie for butterflies on May 2 and I saw just one, a rather worn Mourning Cloak on the reservoir.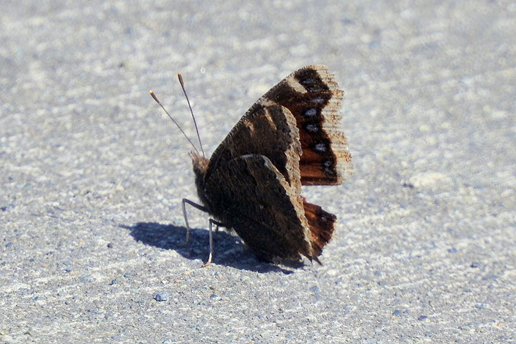 Mourning Cloak Nymphalis antiopa (Lep.: Nymphalidae) Val George
Jeremy Tatum writes: Although I sighed yesterday that no one had reported any butterflies in our area (southern Vancouver Island birdwatching area) in the last two days, and I hadn't seen any myself, Peter Boon writes from Nanaimo: This weekend was good for butterflies up here. May 1st had my first Pale Tiger Swallowtail fly through the yard and I also saw my first Western Spring Azures in Nanoose at Cross Road. Yesterday,May 2nd, I saw a beautiful fresh Western Brown Elfin in the yard.