2015 April 19
Aziza Cooper writes:
We are beginning the 2015 Butterfly Count season. As always, the count period is from the 3rd Saturday to the 4th Sunday – nine days. A warm spring has already brought the butterflies out.
To submit your results, please log in to the Victoria Natural History site using the link
http://www.vicnhs.bc.ca/website/index.php

Then look for "Popular Items" on the right hand side, and click on "Butterfly Count".
Submit a separate form for each area you count, so I can take the higher number in case of double counting.
If you'd like a suggestion about what area to count, send me an email. tanageraz at yahoo.com

Please let me know if you want to be removed from this list. If you know of anyone who would like to be added, please give them my email address.
Thanks for submitting your sightings, and happy counting!
The monthly butterfly walk is held on the first Sunday of each month – May 3rd is the next walk. We start at the summit of MountTolmie at 1pm, and decide where to go from there. The walk will be cancelled if the weather is cool or rainy.
Aziza also writes: Today, Rick Schortinghuis and I found all three species of elfins, and six other species at Camas Hill. We saw the first Pale Swallowtail of the season. We also saw a very interesting moth, a Fairy Longhorn, with black and white barred wings and antennae far longer than its body.
Two-banded Checkered Skipper – 1
Pale Swallowtail – 1
Cabbage White – 6
Sara Orangetip – 5
Brown (Western Elfin) – 4
Moss's Elfin – 4
Western Pine Elfin – 2
Spring Azure – 8
comma species – 1
One Mourning Cloak was seen by Moralea soon after we left and I went to Mount Tolmie and found a Painted Lady for my tenth species of the day.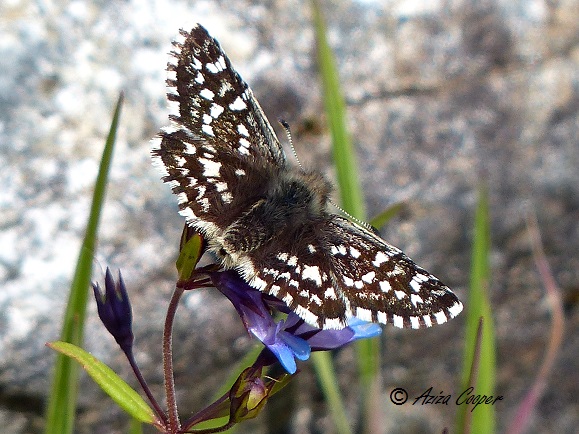 Two-banded Skipper
Pyrgus ruralis
(Lep.: Hesperiidae) Aziza Cooper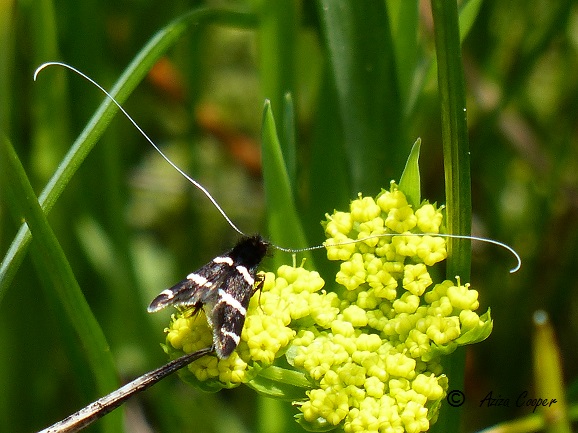 Fairy Longhorn Adela septentrionella (Lep.: Incurvariidae) Aziza Cooper
Bill Katz writes: I found a Cedar Hairstreak on Summit Hill on Sunday afternoon, April 19. Also seen were a Painted Lady, two Western Brown Elfins and many Western Spring Azures and Cabbage Whites.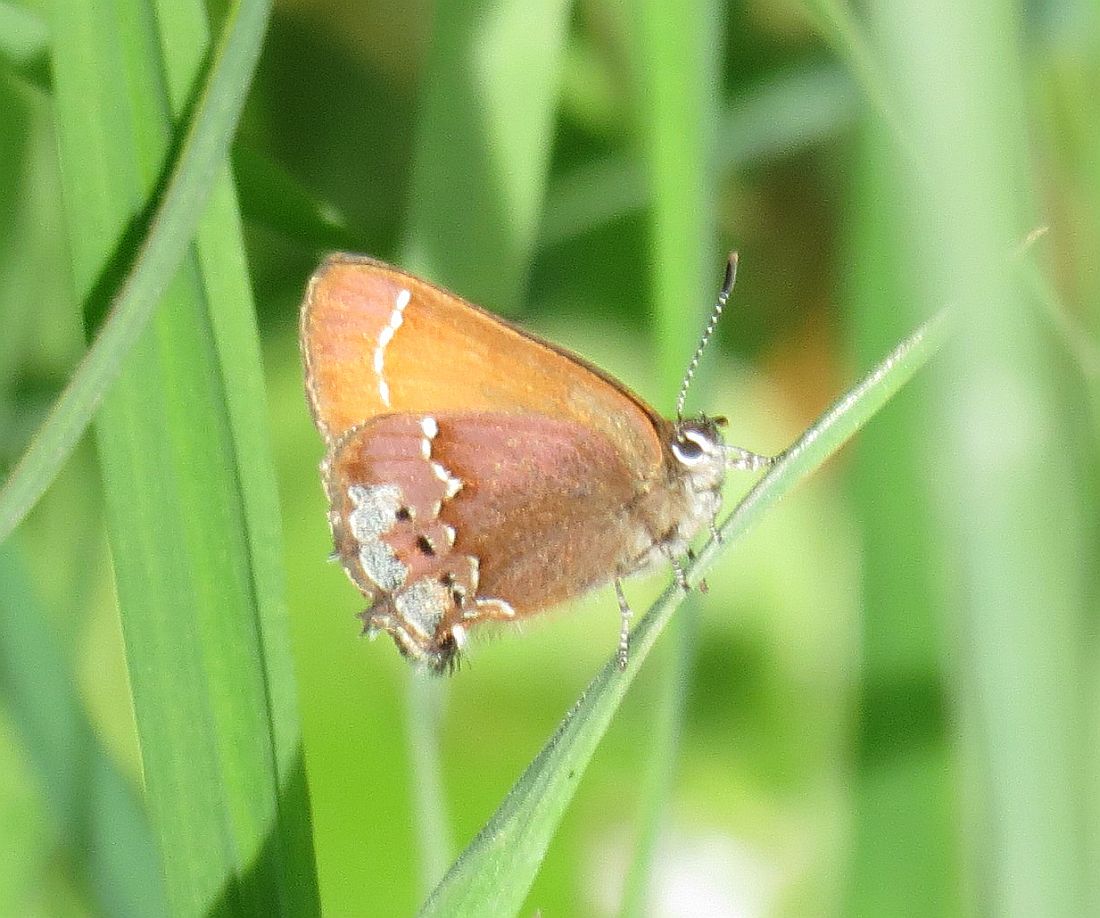 Cedar Hairstreak
Mitoura rosneri
(Lep.: Lycaenidae) Bill Katz
Jeremy Tatum sends a picture of a snail from the Blenkinsop Valley, and a beetle from Bow Park, April 19. Thank you, Scott Gilmore, for identifying the beetle for me.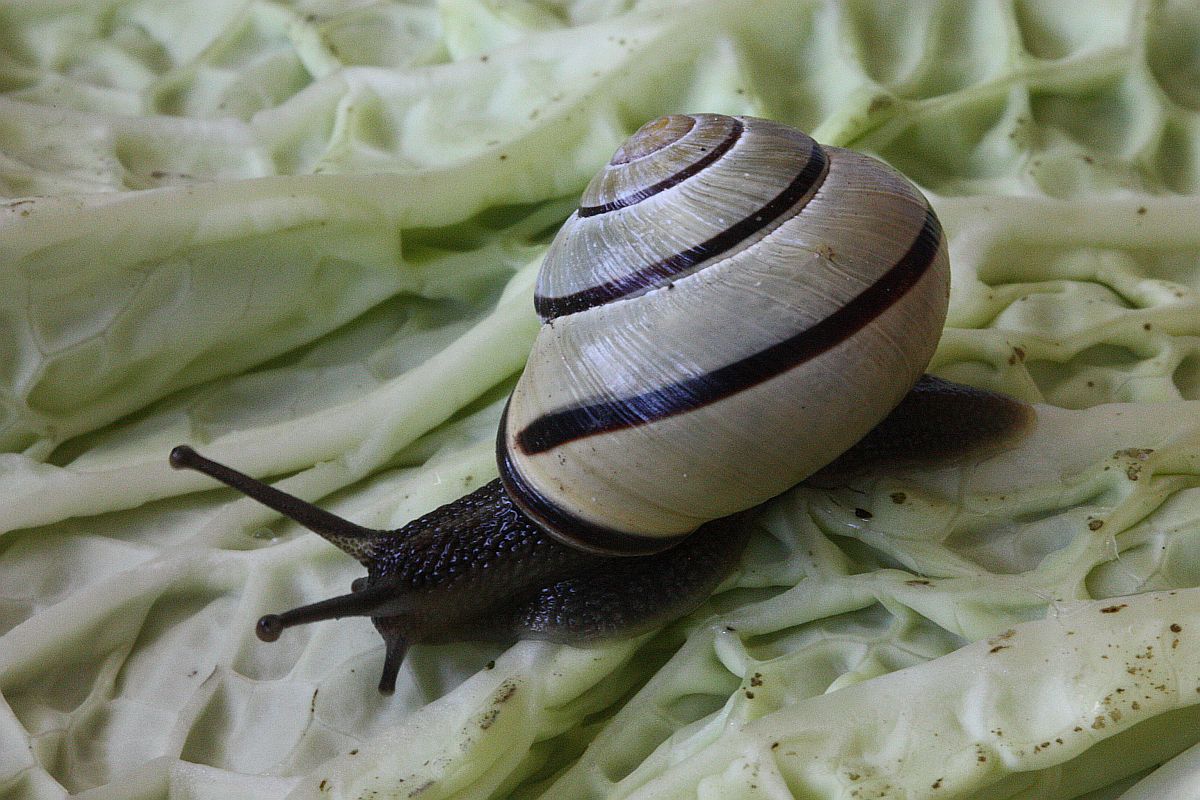 Cepaea nemoralis
(Pul.: Helicidae) Jeremy Tatum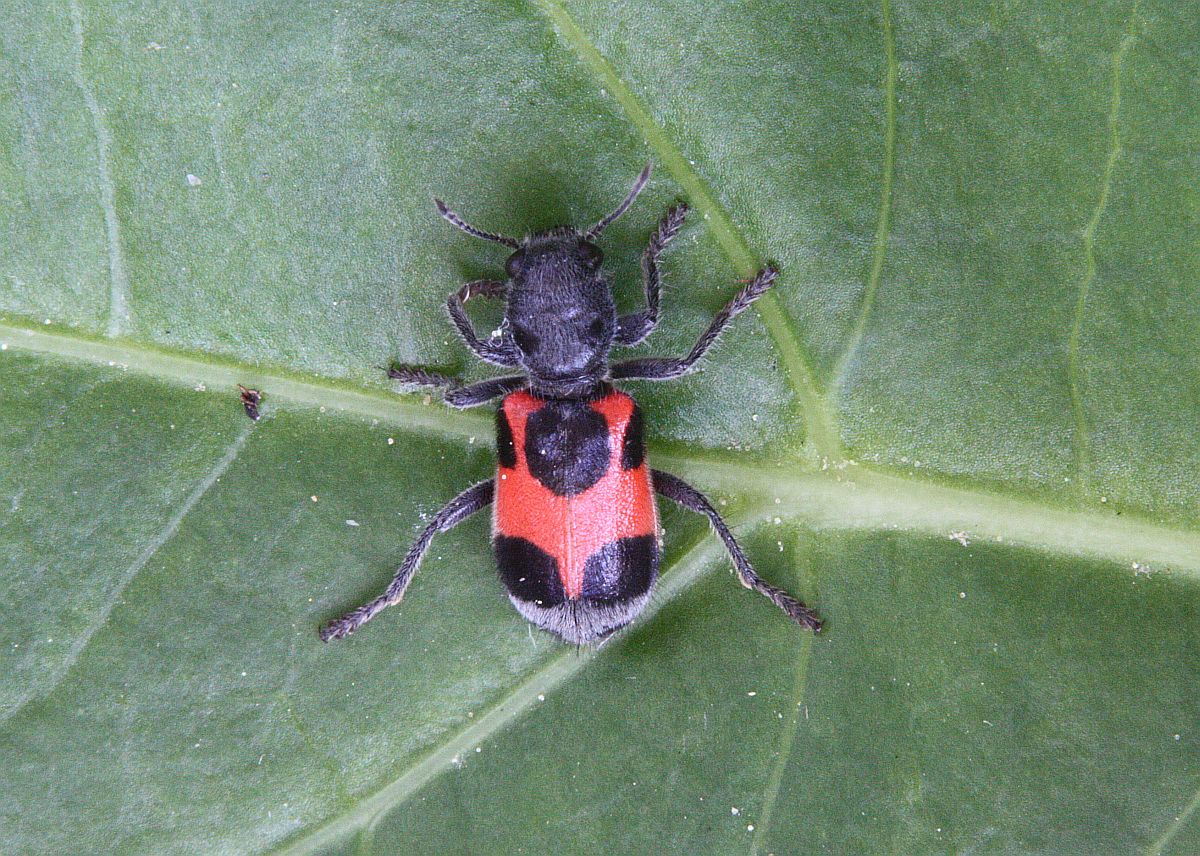 Enoclerus eximius (Col.: Cleridae) Jeremy Tatum
Karen Ferguson writes that the Propertius Duskywings that she saw (see April 19) were not ovipositing, but were really probing the Garry Oak buds with their proboscides. This is most interesting behaviour. Has anyone else noticed it? I wonder what they are getting from the almost-open buds.