2019 September 16
Jochen's Möhr's moths from Metchosin this morning:
1 Agrochola purpurea
1 Noctua pronuba
4 Xanthorhoe defensaria
Jeremy Tatum shows a shark moth that emerged today. Reared from a caterpillar found on Gumweed at Island View Beach.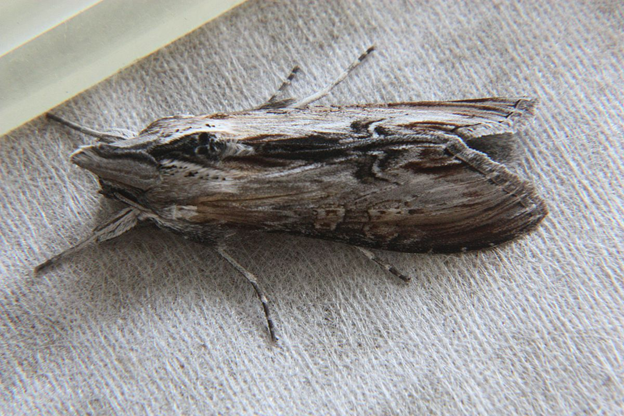 Cucullia montanae (Lep.: Noctuidae) Jeremy Tatum
Also here is a female Rusty Tussock or Vapourer Moth, sitting on her cocoon and looking her very best in order to attract a male suitor who will appreciate her pretty looks.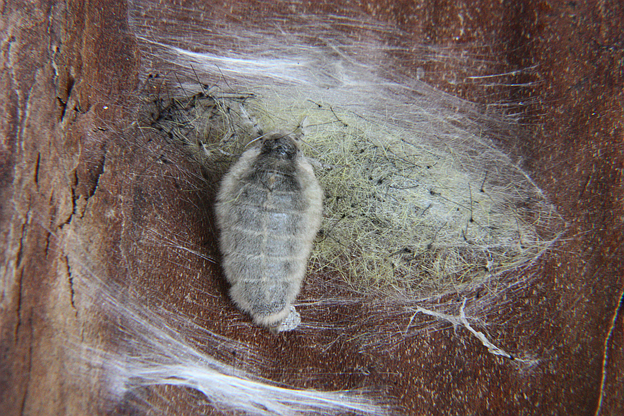 Rusty Tussock, or Vapourer Orgyia antiqua (Lep-.: Erebidae – Lymantriinae)
Jeremy Tatum