2019 June 4

   Jochen Möhr reports slim pickings from his Metchosin home in the last two days.  Yesterday just an American Lappet Moth Phyllodesma americana (a fine moth anyway!), joined today by a Spotted Tiger Moth Lophocampa maculata.
  Jeremy Tatum reports the emergence today of an Essex Skipper butterfly, from a caterpillar found at Panama Flats on May 17.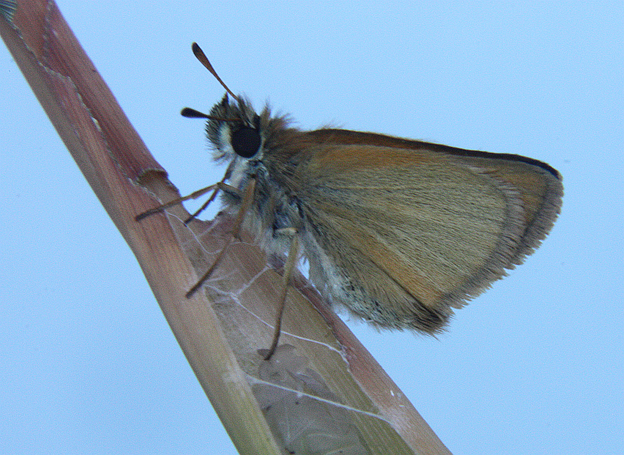 Essex Skipper Thymelicus lineola (Lep.: Hesperiidae)  Jeremy Tatum
   Jeremy also sends the picture of a moth below, which is H. thestealis. The caterpillar of this one was found in mid-May near Cowichan Station, feeding on Fragaria vesca.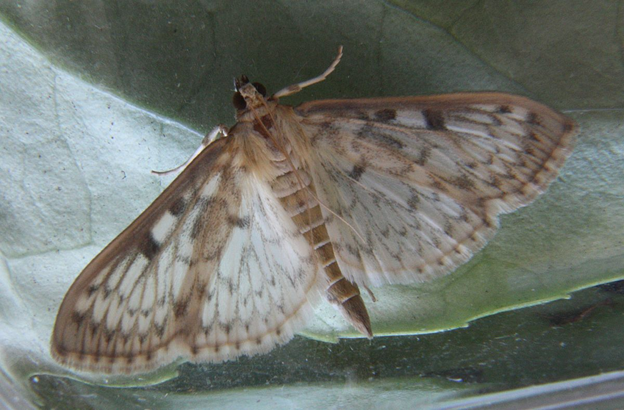 Herpetogramma thestealis (Lep.: Crambidae) Jeremy Tatum
   Aziza Cooper writes:  Today, June 4, I was with the VNHS Tuesday Group birders. We walked along Lochside Trail to Outerbridge Park and back by Blenkinsop Road. I saw:
Western Tiger Swallowtail – 4
Pale Tiger Swallowtail – 1
Mourning Cloak – 1
Cabbage White – 4
   Jeremy Tatum writes:  There were about eight Painted Ladies at the top of Mount Tolmie this evening.