2020 June 15
  Rosemary Jorna sends a beautiful photograph of a clearwing moth.  They are not seen very often, and are hard to photograph, so this is quite an achievement.  We have several native clearwings (Sesiidae), but this one is a rather recent European invader, Synanthedon myopaeformis, known variously as the Red-belted Clearwing or the Apple Clearwing.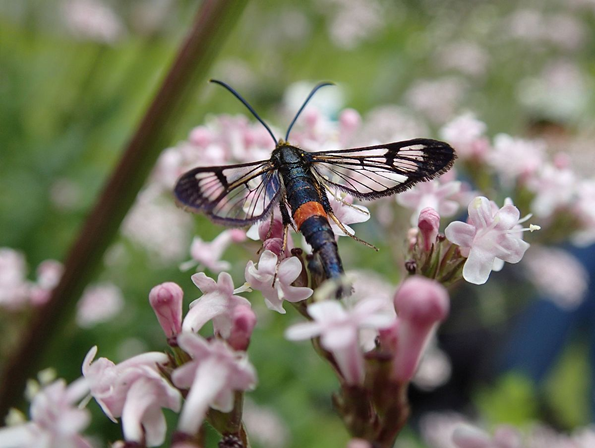 Red-belted Clearwing Synanthedon myopaeformis (Lep.: Sesiidae)  Rosemary Jorna
   Rosemary has also been photographing some bees in the Kemp Lake area.  Thanks to Linclon Best and Annie Pang for identifications.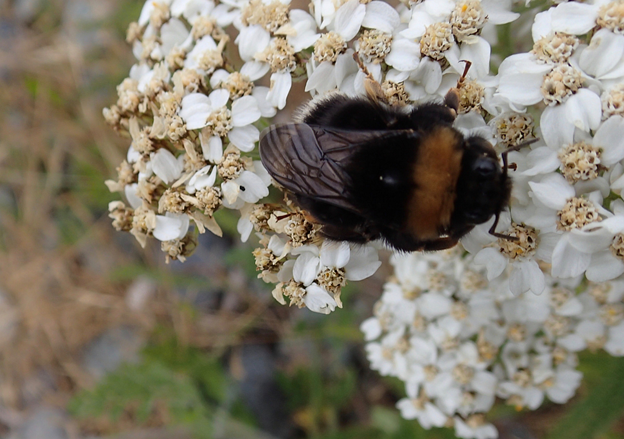 Bombus occidentalis (Hym.: Apidae)  Rosemary Jorna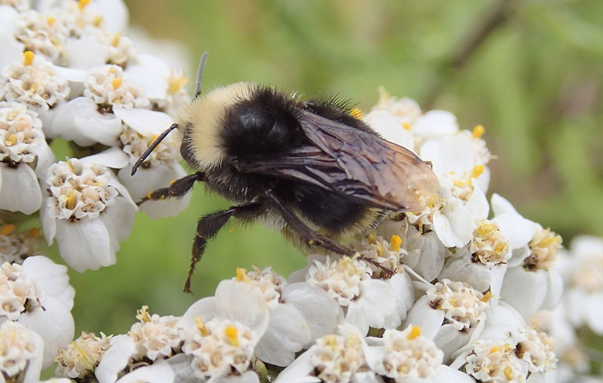 Bombus caliginosus or vosnesenskii (Hym.: Apidae)  Rosemay Jorna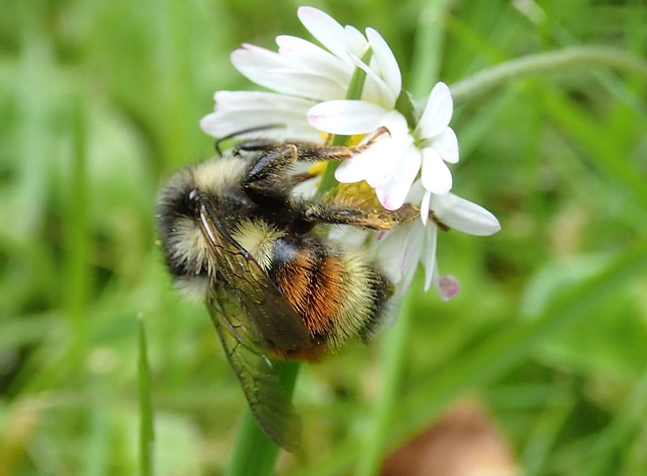 Bombus melanopygus or bifarius (Hym.: Apidae)  Rosemary Jorna
   Mr E photographed these beetles and a spider near Sooke.  Scott Gilmore identifies the beetles as Pidonia scripta.   The spider is young, which makes identification difficult, but Robb Bennett says probably Misumena, though possibly Mecaphesa.  Why is the spider facing away from the beetles?  Is it frightened, or hasn't it noticed them, or is it being cunning?  One viewer suggests that it is just embarrassed at possibly being mistaken for a voyeur.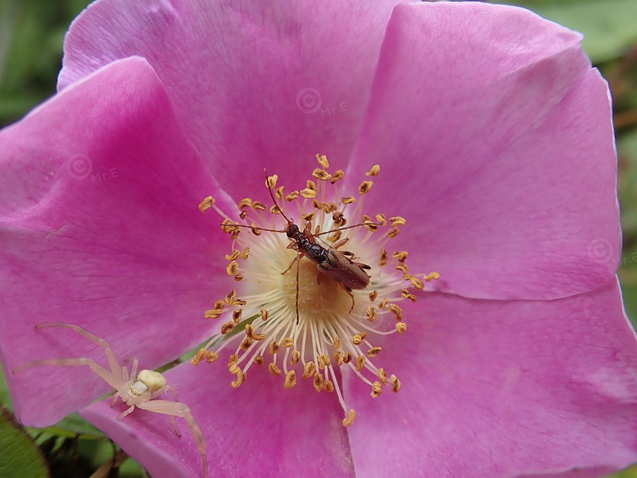 Pidonia scripta (Col.: Cerambycidae)
and probably Misumena sp. (Ara.: Thomisidae)     Mr E
Rosemary Jorna photographed the following fearsome-looking mygalomorph spider near Kemp Lake: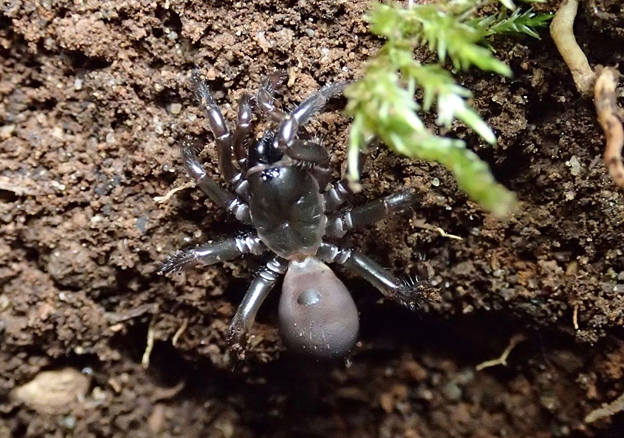 Antrodiaetus pacificus  (Ara. – Myg.:  Antrodiaetidae)  Rosemary Jorna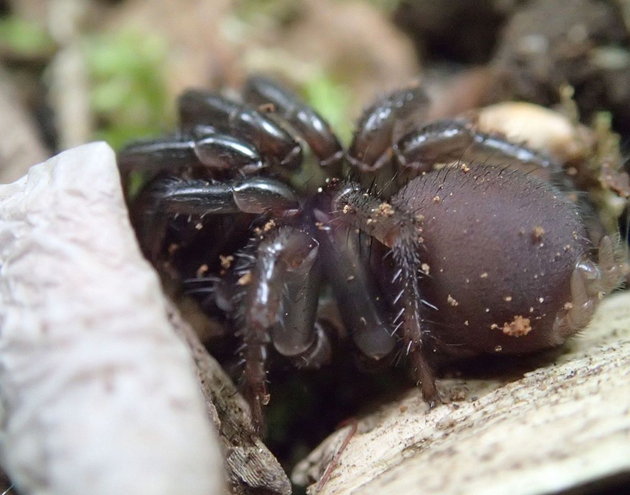 Antrodiaetus pacificus  (Ara. – Myg.:  Antrodiaetidae)  Rosemary Jorna