2017 October 1
Jochen Moehr sends a photograph of a pretty little ("pulchella") moth from Metchosin.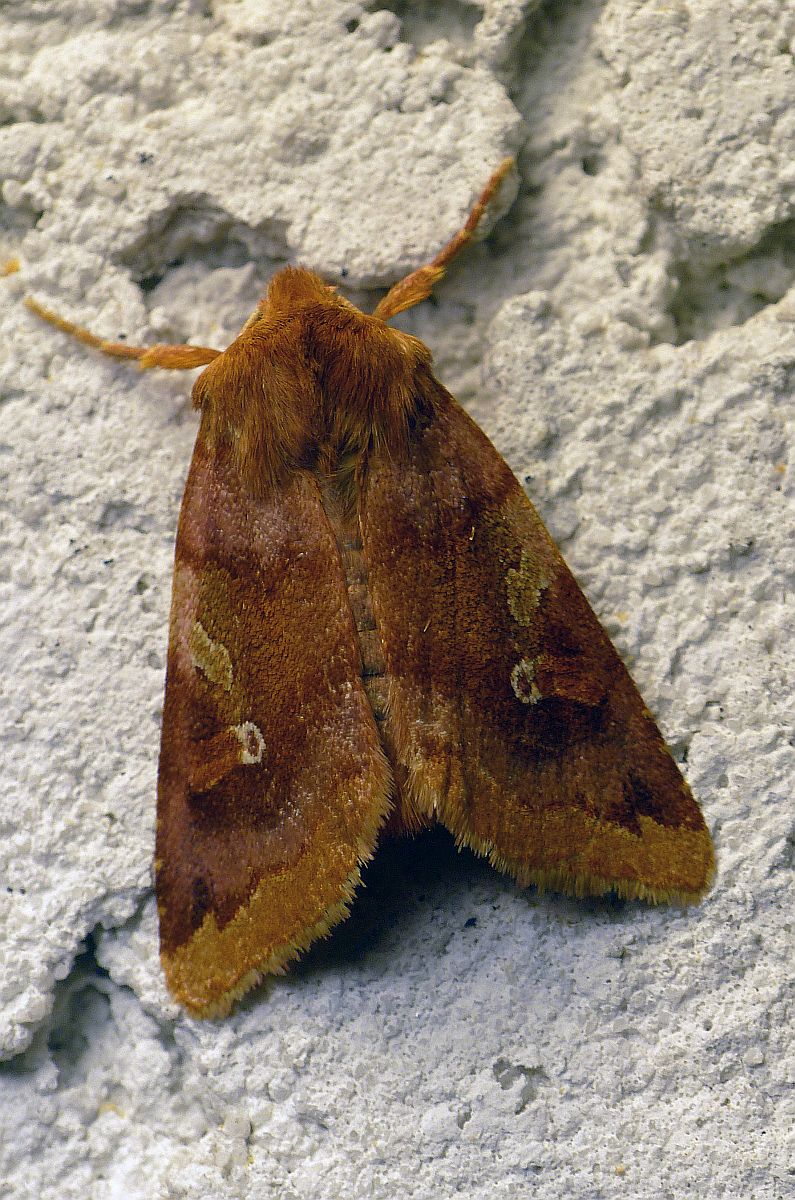 Agrochola pulchella (Lep.: Noctuidae) Jochen Moehr
Jochen also sends photographs of two parasitoidal ichneumonid wasps. There are thousands of species of ichneumonids, and identifying them is a bit of a problem. Beyond saying that the first of Jochen's photographs below might be Ophion luteus (or it might not!), I think I'll play it safe and label both of them merely Ichneumonidae.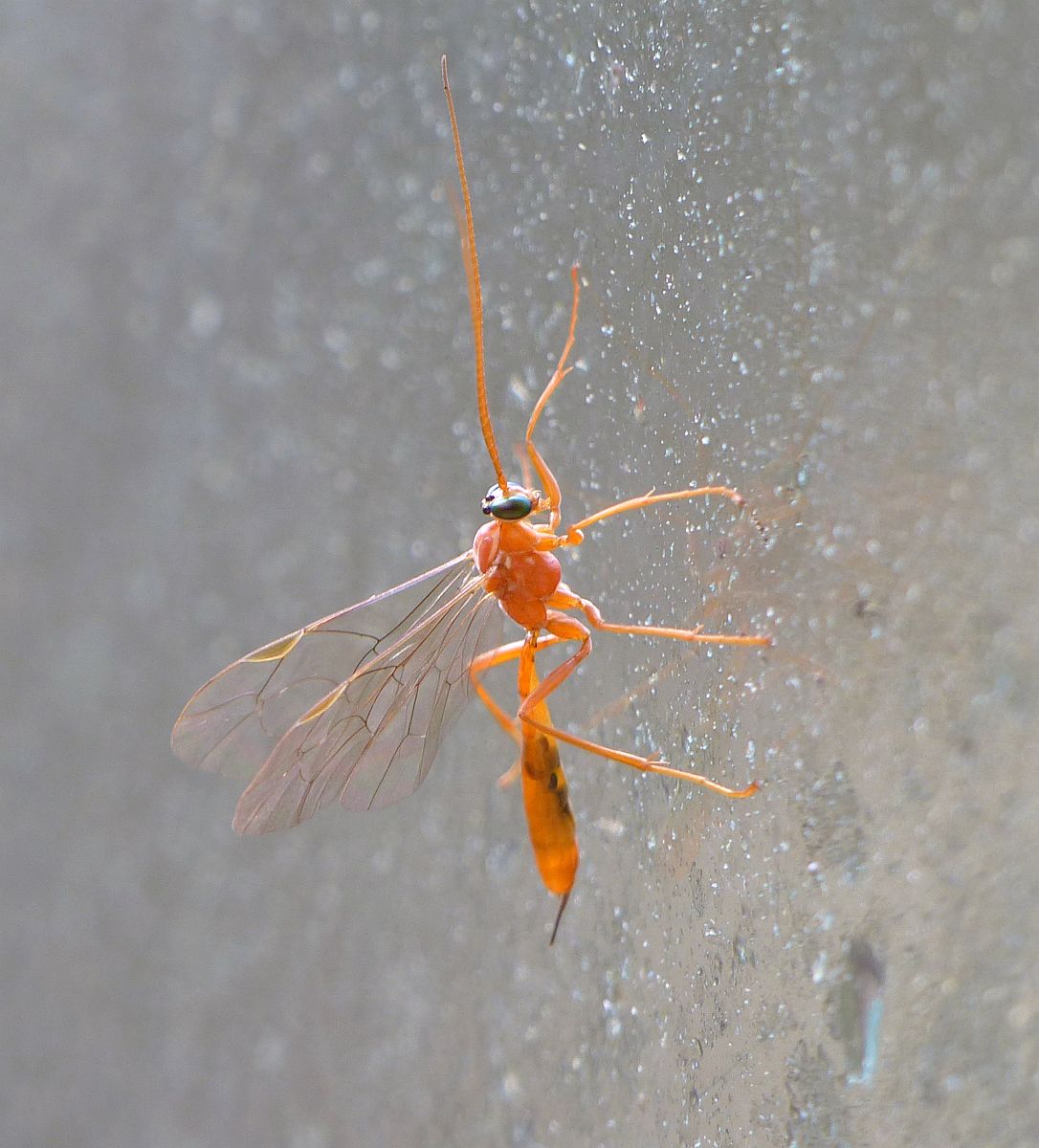 Ichneumonid wasp (Hym.: Ichneumonidae) Jochen Moehr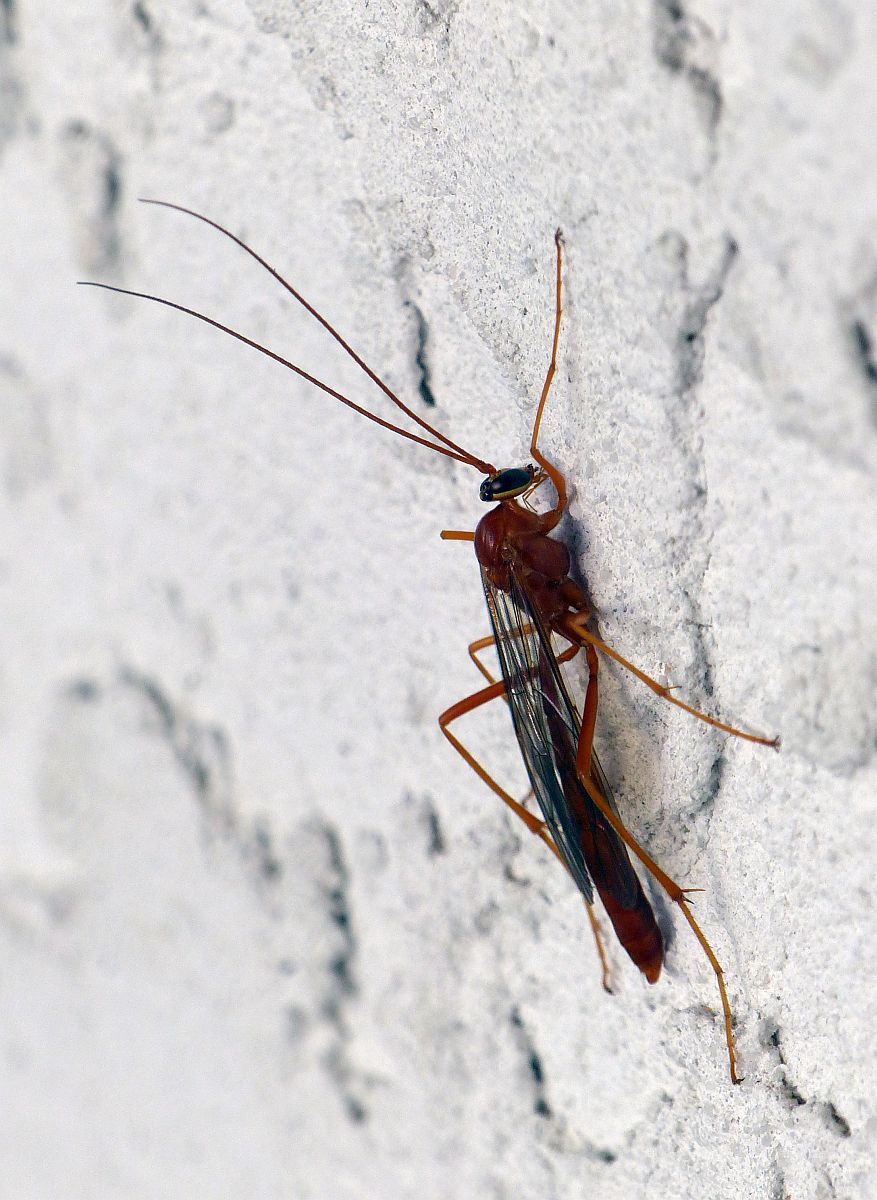 Ichneumonid wasp (Hym.: Ichneumonidae) Jochen Moehr
Looking my kale over this morning, Jochen continues. I found another P. rapae caterpillar. It was less than 1 cm in length, so I think it is at most second instar.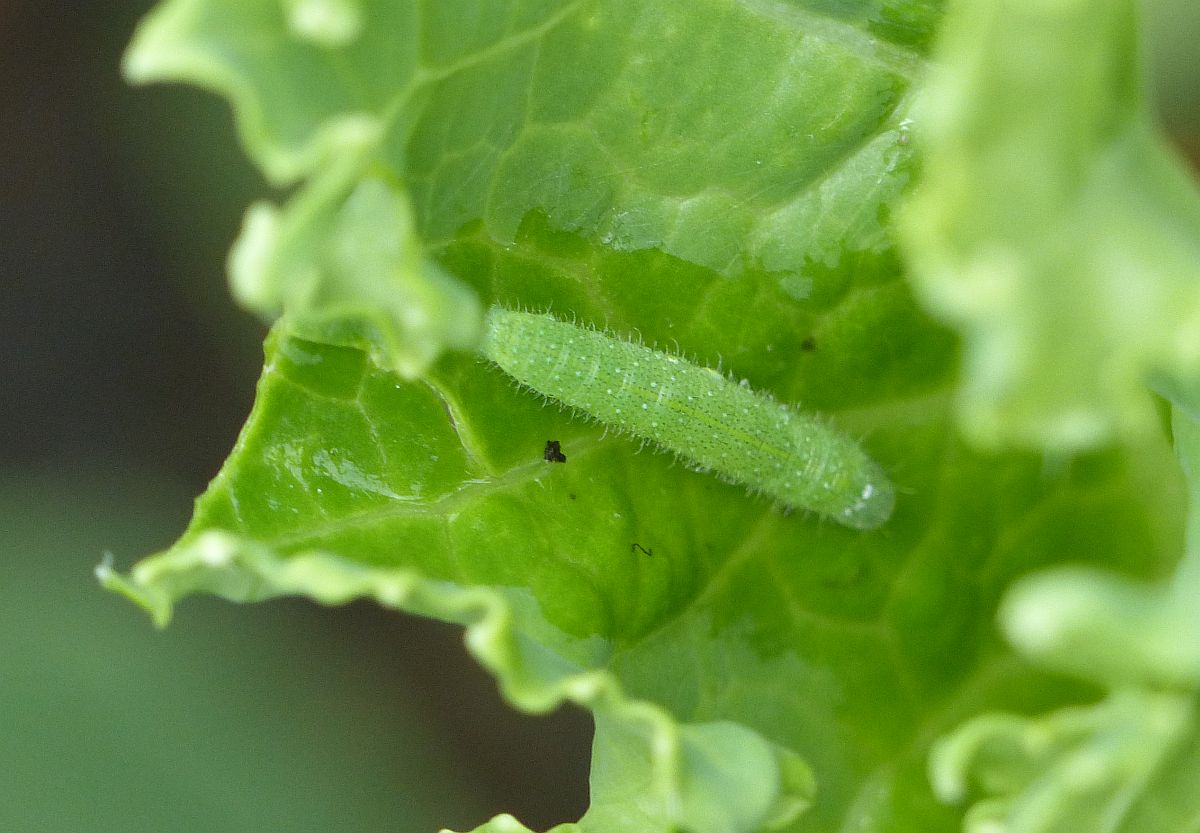 Cabbage White Pieris rapae (Lep.: Pieridae) Jochen Moehr
The VNHS Monthly Butterfly Walk took place today. Seven brave members, who I think must belong also to the Optimists' Club, turned up expecting to find butterflies on a partly cloudy day in October – and they did so! We went to McIntyre reservoir in Central Saanich. For about half-an-hour it was cloudy, with never a butterfly in sight. Then the sun came out and almost immediately Cabbage Whites started to appear. There must have been about two dozen in all. Alas, no sulphurs or ladies, but there were other things to see. Thus we saw several of the migratory day-flying moth Autographa californica. And on the broccoli plants in the next field we found three cocoons with living pupae inside of A. californica's close relative, Trichoplusia ni. Also seen was an adult Large Yellow Underwing Moth Noctua pronuba, and a Banded Woolly Bear, caterpillar of the Isabella Moth. October is the month for Banded Woolly Bears, so we should be seeing more of them in the next few weeks. They are often common at Panama Flats.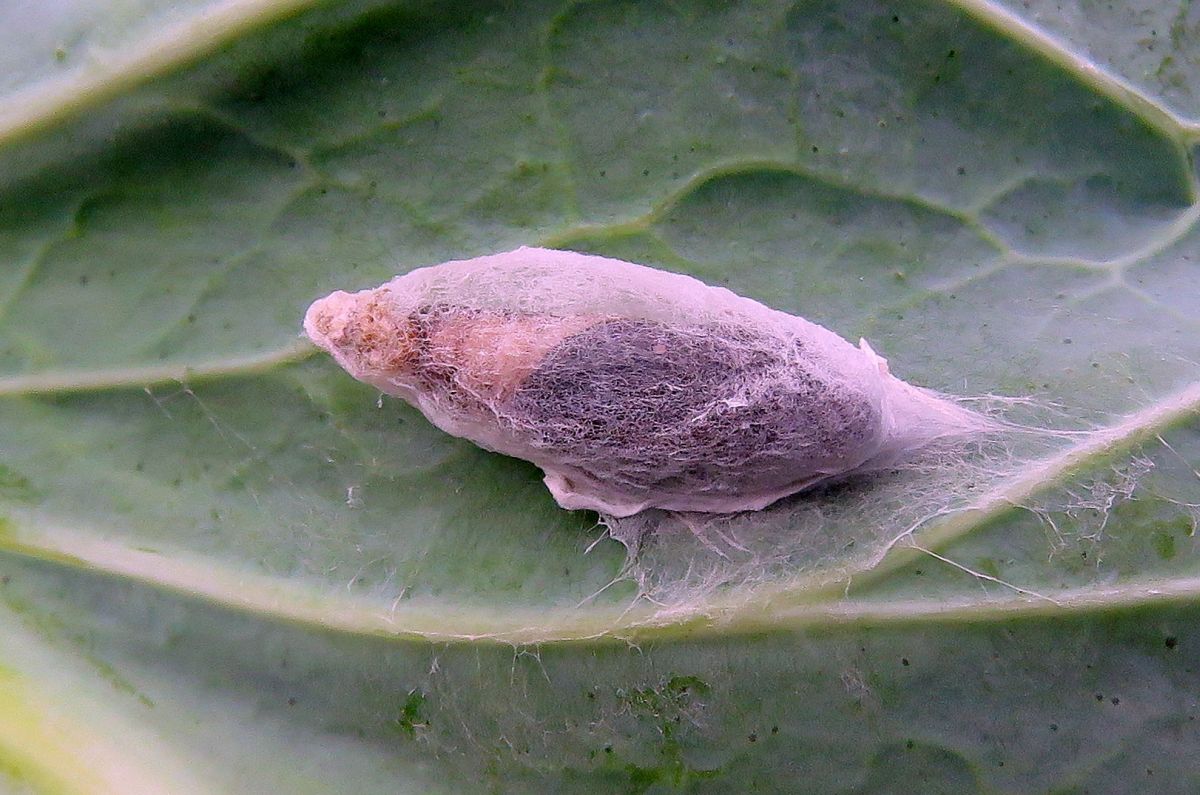 Cocoon and pupa of Ni Moth Trichoplusia ni (Noctuidae – Plusiinae) Val George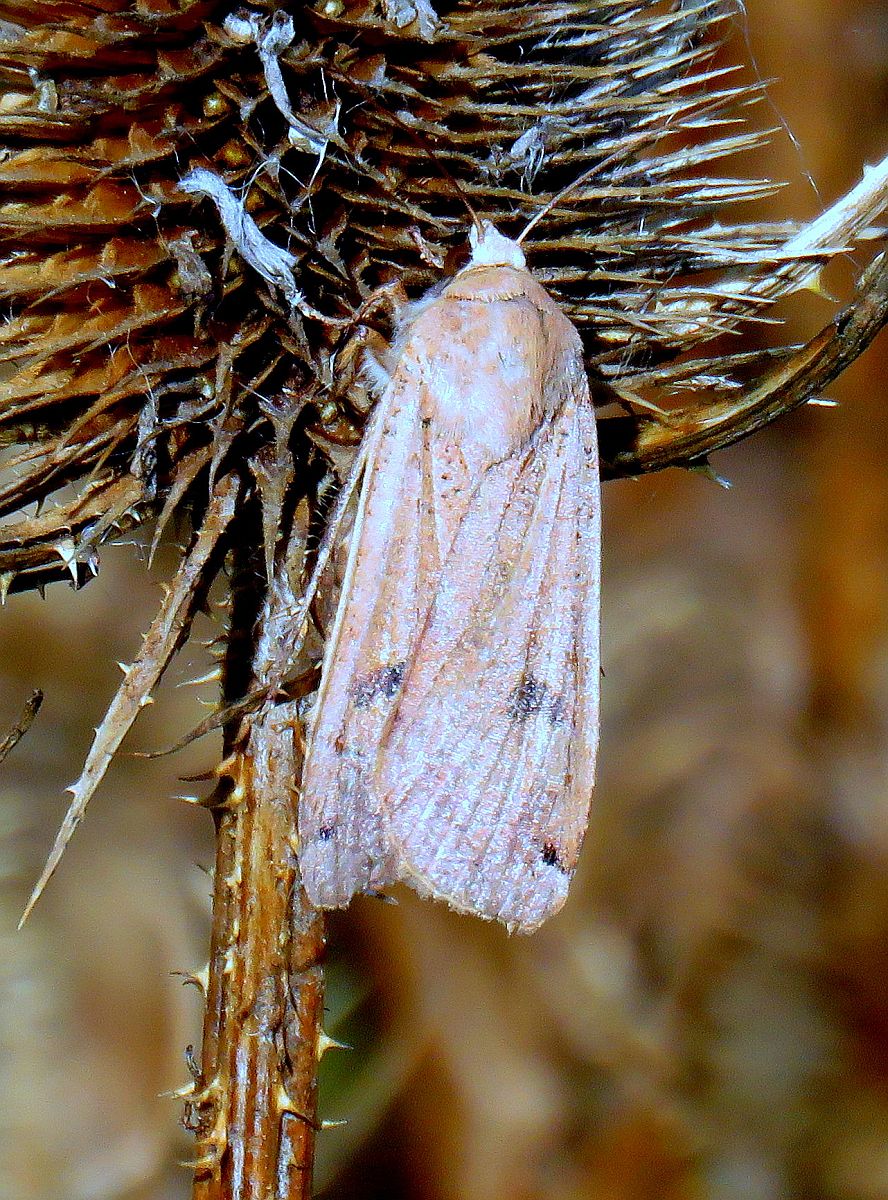 Large Yellow Underwing Noctua pronuba (Lep.: Noctuidae – Noctuinae) Val George