2021 January 8
   Two snouts in today's offerings!   A snout mite by Ian Cooper, and a snout moth by Jochen Möhr.  And yes, they both have snouts.  Ian's spiders are a bit difficult to be sure about to the exact species – the Family Linyphiidae is a huge Family with thousands of species of small spiders, which have not by any means all been sorted out.  Perhaps better to leave them as Linyphiidae.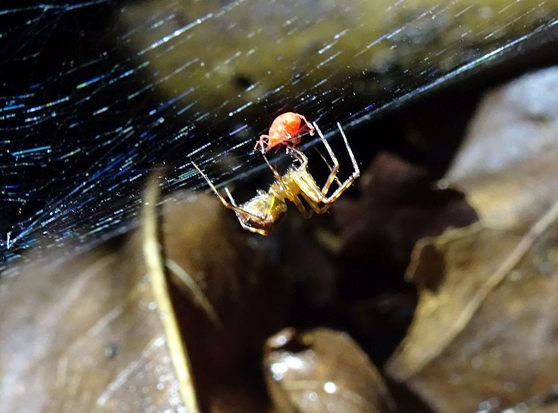 A snout mite (Bdellidae) and a spider (probably Linyphiidae)  Ian Cooper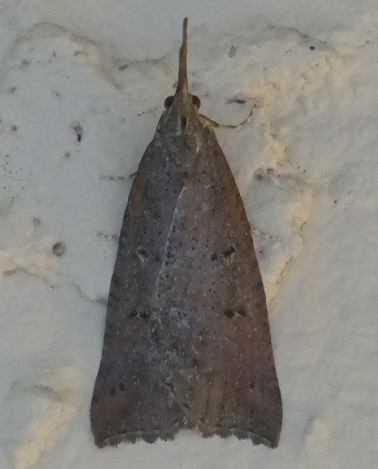 Snout moth Hypena californica (Lep.: Erebidae – Hypeninae)
 Jochen Möhr
Probably Linyphiidae   Ian Cooper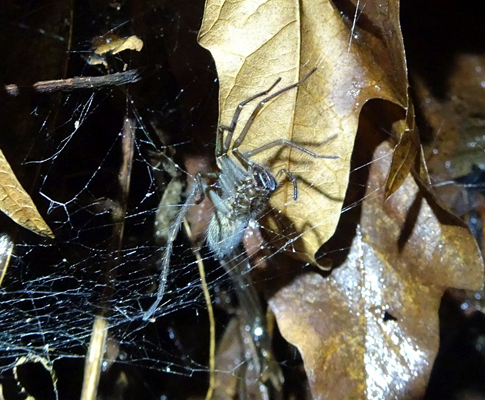 Probably Agelenidae    Ian Cooper
   An interesting photograph of a winter moth from Jochen Möhr.  I agree with Jochen that it is probably Operophtera occidentalis – the middle terminal cell is slightly darker that the adjacent cells, and this is especially evident when viewed from a distance.  But it is the hindwings that are interesting.  One rarely gets to see the hindwings of Operophtera, and I don't believe that O. brumata has any markings like this.
Is this perhaps a way of distinguishing between the two species?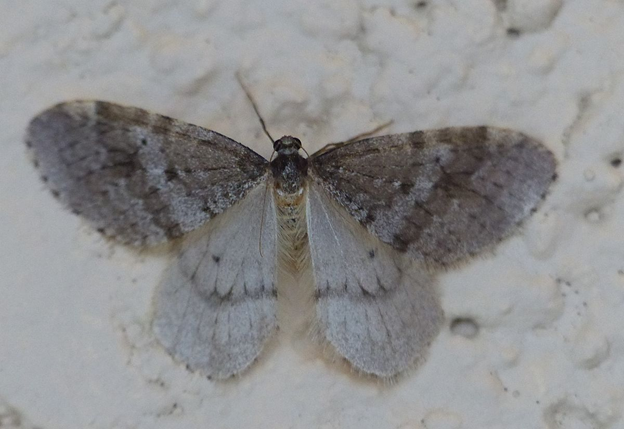 Operophtera occidentalis (Lep.: Geometridae)  Jochen Möhr