2020 August 23 morning
Jochen Möhr's moths from Metchosin this morning:
1 Campaea perlata
2 Eulithis xylina
5 Eupithecia sp.
2 Neoalcis californiaria
1 Noctua pronuba
3 Perizoma curvilinea
1 Adelphagrotis indeterminata
The last of these, shown below, is a new moth for this site.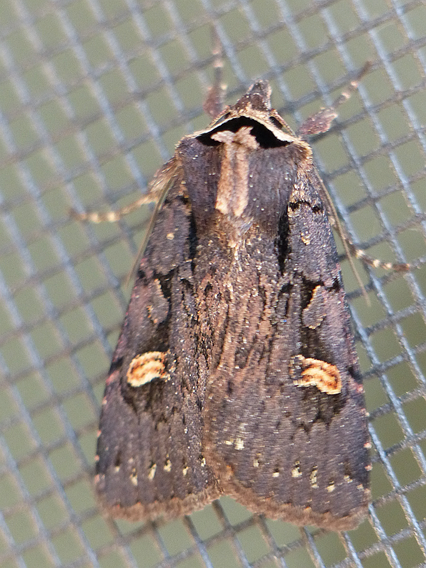 Adelphagrotis indeterminata (Lep.: Noctuidae) Jochen Möhr
Last evening Gordon Hart saw about 20 Neoalcis californiaria around his Highlands property.