There was no Invert Alert on September 17.
2018 September 18
There are still Cabbage Whites to be found. Jeff Gaskin counted 45 in the Martindale area yesterday, and Kirsten Mills counted 25 at Panama Flats, where there were still several today. Kirsten also found 10 Woodland Skippers at Panama yesterday.
The Red Admiral caterpillar (September 1) and pupa (September 8) produced an adult butterfly today, writes Jeremy Tatum. It emerged from its chrysalis just when I was about to dash off for a doctor's appointment, so I just had time for a poorish indoor photo of the underside, before I released the butterfly on Buddleia in the Finnerty Gardens, where I had a brief gorgeous view of the upperside. I just made it to the doctor's in time.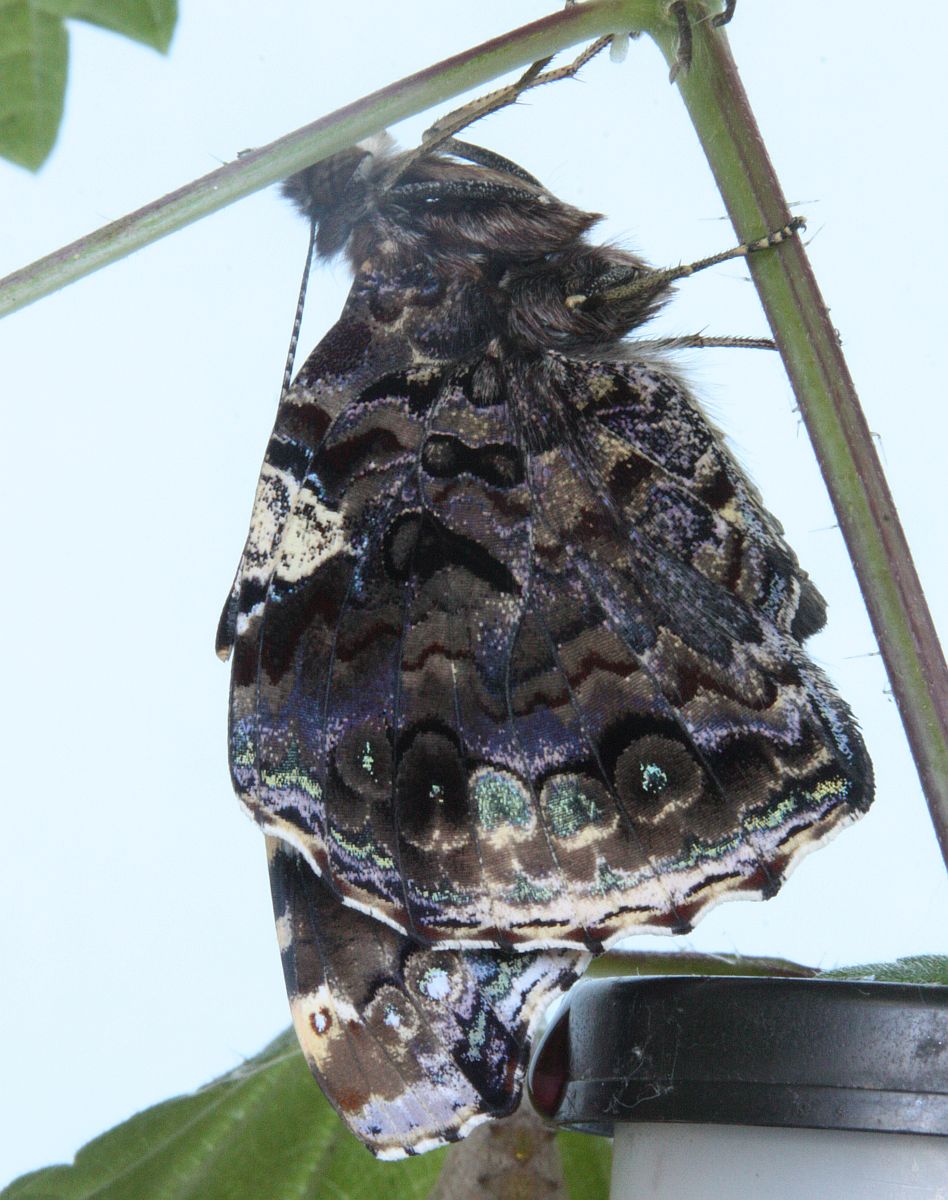 Red Admiral Vanessa atalanta(Lep.: Nymphalidae) Jeremy Tatum
More tomorrow…