2020 August 27
Jochen Möhr's moths from Metchosin this morning:
4 Eulithis xylina
1 Lacinipolia pensilis
1 Nadata gibbosa
1 Panthea virginarius
1 Xestia finatimis species complex
1 Ypsolopha canariella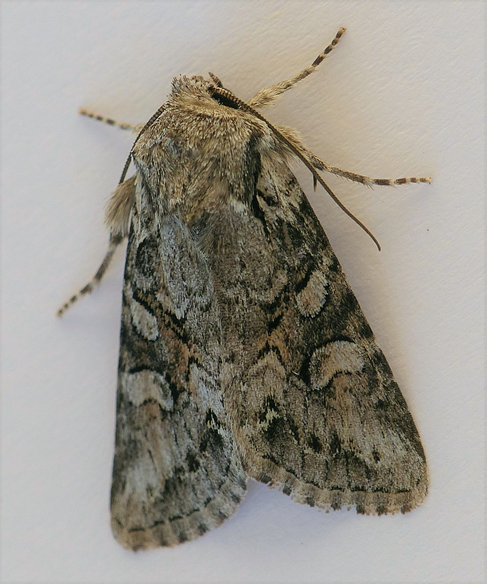 Lacinipolia pensilis (Lep.: Noctuidae) Jochen Möhr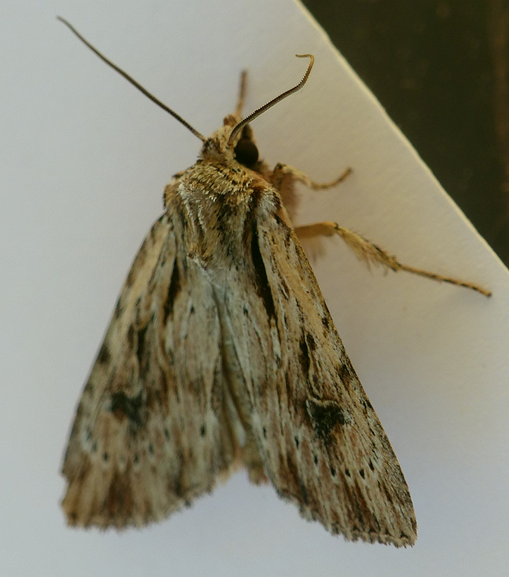 Xestia finatimis species group (Lep.: Noctuidae) Jochen Möhr
A Honey Bee from Ian Cooper: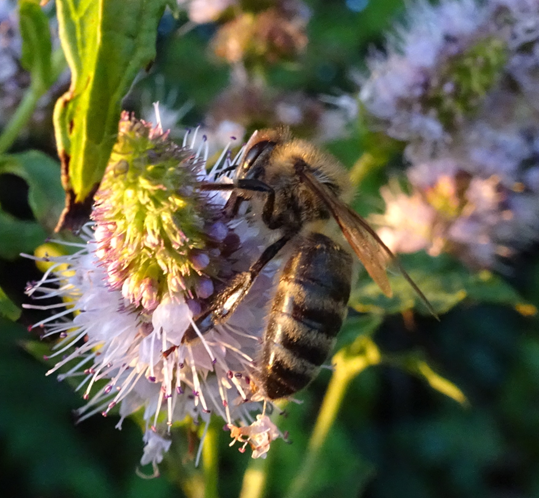 Honey Bee Apis mellifera (Hym.: Apidae) Ian Cooper
An exciting adventure from Ian: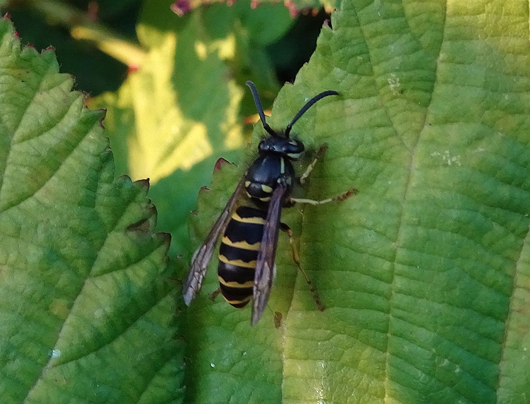 Vespula vulgaris (Hym.: Vespidae) Ian Cooper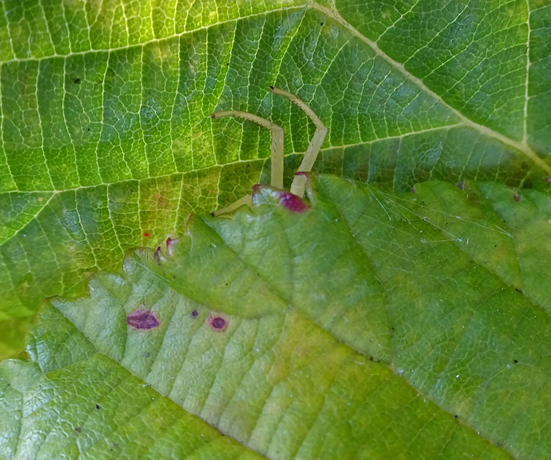 Be careful… watch out! Ian Cooper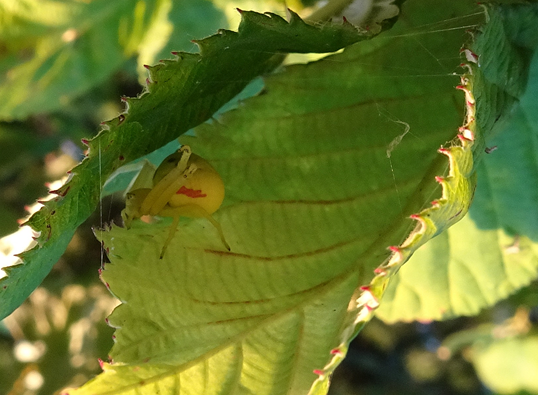 Under the leaf – Misumena vatia (Ara.: Thomisidae) Ian Cooper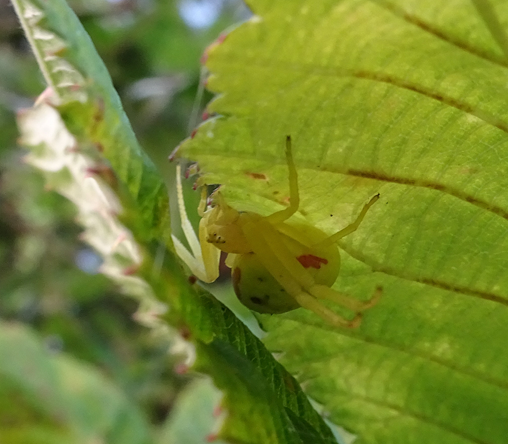 Misumena vatia (Ara.: Thomisidae) Ian Cooper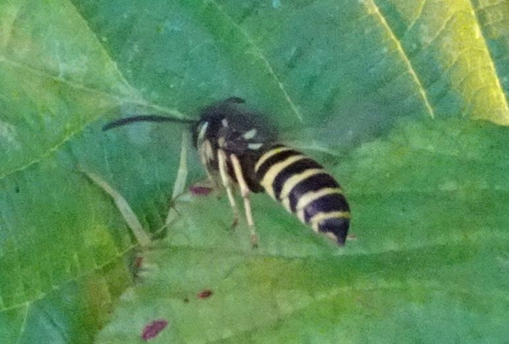 You were warned!! Ian Cooper
The wasp was lucky – it got away. In an encounter between a crab spider and a vespid wasp, the wasp is in great danger. On the other hand, had it been a pompilid wasp, it is the spider that would be in danger.
Val George writes: This Plume Moth Emmelina monodactyla was on the window near the door of the nature house at Swan Lake yesterday, August 26. Also on the walls near the door were 2 Neoalcis californiaria and a Noctua pronuba. Many dragonflies were flying around the edges of the lake: many Blue Dashers, many Darners (Blue-eyed, Green and other Darner species my inexpert eyes can't identify when they're flying) and at least 7 or 8 Black Saddlebags. This last red-listed species seems to be quite numerous this year because I saw 3 or 4 at McIntyre Reservoir on Martindale Flats a few days ago and I recall that there have been several photos shown on the Alert recently.
Jeremy Tatum writes: Yes, I, too, have seen several Black Saddlebags this year. Agree they are unusually common this year. Anyone else noticed this?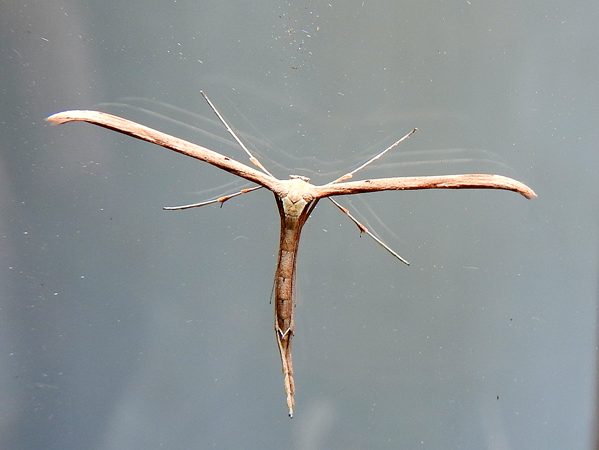 Emmelina monodactyla (Lep.: Pterophoridae) Val George