2020 June 18 afternoon
Jochen Möhr's moths from Metchosin on the morning of June 17:
1 Agrotis vancouverensis
1 Callizzia amorata
1 Enypia packardata
1 Trichordestra liquida
2 Lophocampa maculata
2 Nadata gibbosa
1 Protitame subalbaria
2 Stenoporpia excelsaria
1 Xanthorhoe defensaria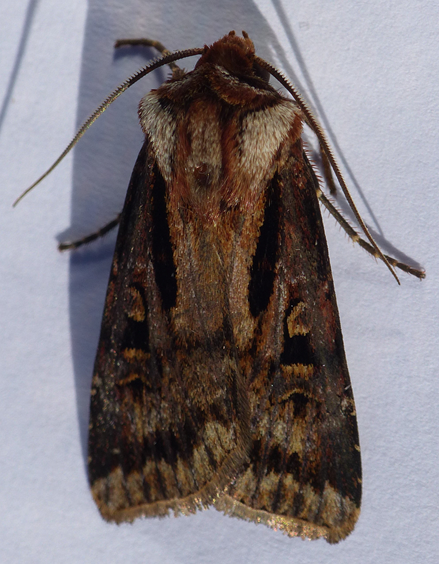 Agrotis vancouverensis (Lep.: Noctuidae) Jochen Möhr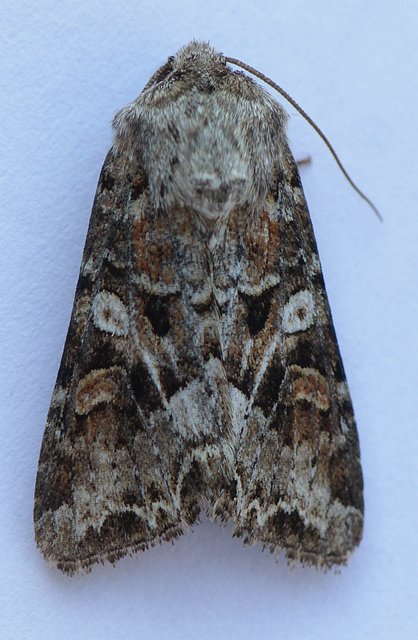 Trichordestra liquida (Lep.: Noctuidae) Jochen Möhr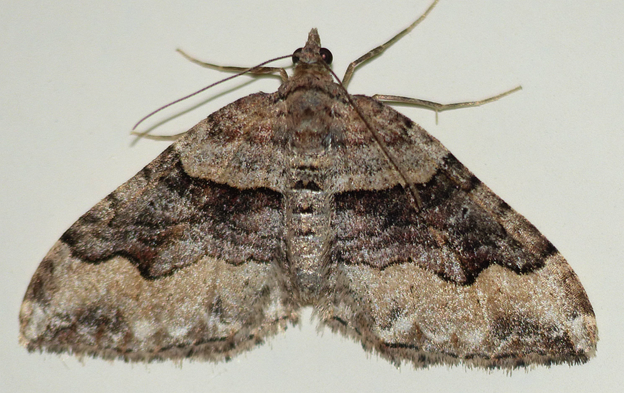 Xanthorhoe defensaria (Lep.: Geometridae) Jochen Möhr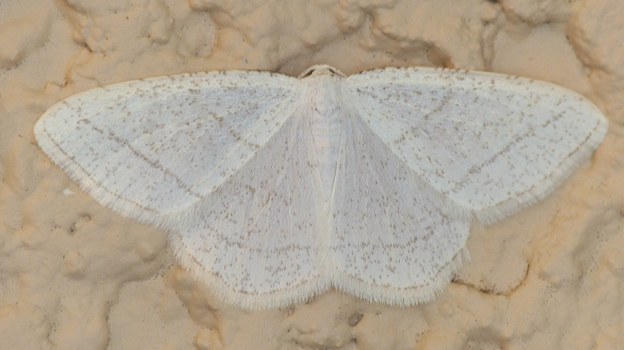 Protitame subalbaria (Lep.: Geometridae) Jochen Möhr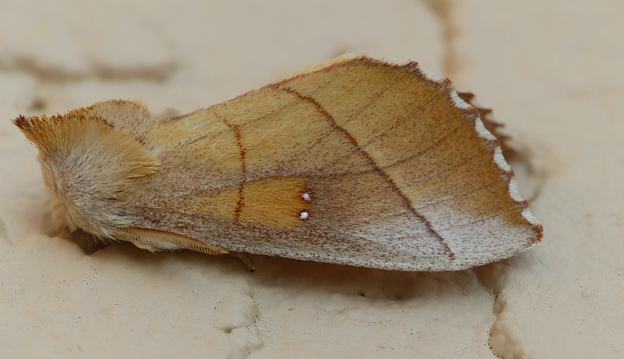 Nadata gibbosa (Lep.: Notodontidae) Jochen Möhr
Jochen also reports a late Western Spring Azure from Metchosin.
Jochen Möhr's moths from Metchison on the morning of June 18:
1 Callizzia amorata
1 Tyria jacobaeae
1 Plagodis pulveraria
Rosemary Jorna sends photographs of a bug and a beetle from the Kemp Lake area:
Spittle Bug Philaenus spumarius (Hem.: Cercopidae) Rosemary Jorna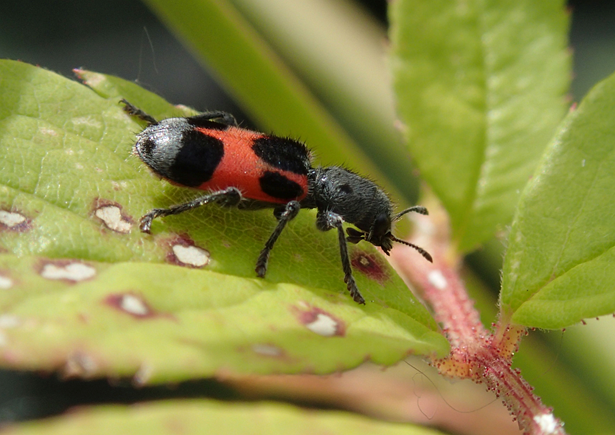 Checkered beetle Enoclerus eximius (Col.: Cleridae) Rosemary Jorna
Jochen Möhr writes: Today, Chris and I drove for four hours from 11 am to 3 pm around the Greater Victoria area. First from Metchosin through Colwood and View Royal into the Shelbourne area, then around Hillside, and then on to North Saanich beyond Sidney and back.
On this round trip, I counted 13 Whites, which I record as Cabbage Whites, two Anise Swallowtails, and one Lorquin's Admiral. One of the Anise Swallowtails and the Lorquin's Admiral were at the Cridge Centre on Hillside Avenue, where we stayed less than five minutes. The other Anise Swallowtail was in Metchosin, coming back.
Despite driving along miles of huge Blackberry hedges in bloom and meadows full of Ox Eye Daisies, we saw no butterflies north of the Elk Lake area along the Highway and later off the highway in North Saanich and at Russell Nursery. Most of the Cabbage White sightings were in suburbia, around Mattick's farm, In the Strawberry Vale area, in Colwood and Metchosin.
Back at home, I immediately raised what I think is another Trichordestra liquida , and a Pale Tiger Swallowtail which stopped several times at Salal blossoms, but never long enough to get a picture.