2018 September 1 morning
Hello Butterfly Watchers,
This is a reminder that the monthly VNHS Butterfly Walk will be on Sunday September 2. We will meet at the summit of Mount Tolmie by the reservoir at 1 p.m. Gordon has a clash of commitments, so Jeremy Tatum will lead. Jeremy is thinking of a trip to Layritz Park for Ringlets and whatever else might be around, but we can decide at the time. We hope to see you on Sunday.
Jeremy writes: It seems a long time since we have seen a Red Admiral (the last one reported to Invert Alert was on July 15), so I was pleased to find a young caterpillar of one on a Stinging Nettle in Colwood yesterday.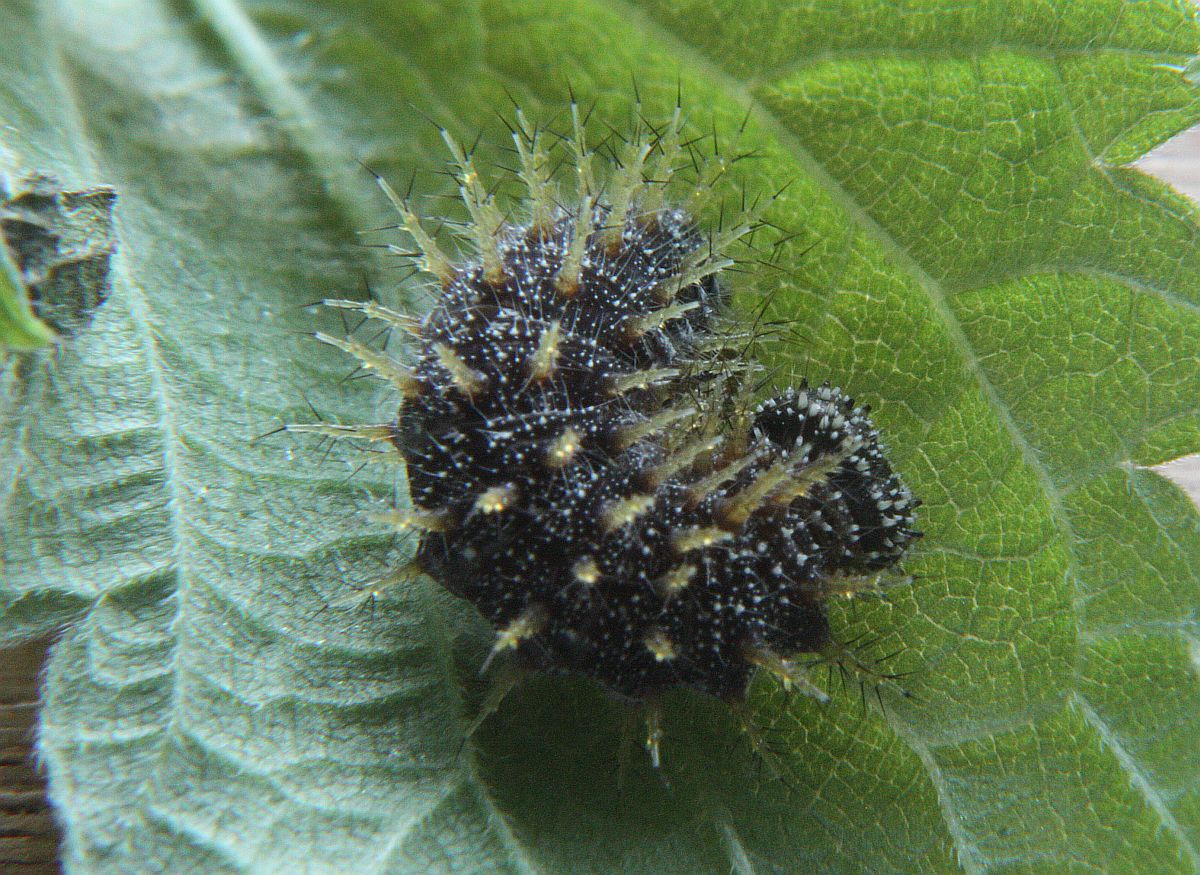 Red Admiral Vanessa atalanta (Lep.: Nymphalidae) Jeremy Tatum