2022 June 12
Jeff Gaskin writes: June 11, on Christmas Hill one Anise Swallowtail at the summit and a Pale Tiger Swallowtail on my way down towards Rainbow Avenue.
Barb McGrenere writes from the Cadboro Bay area: This Cedar Hairstreak was feeding on June 11 on the flowers of our highbush cranberry.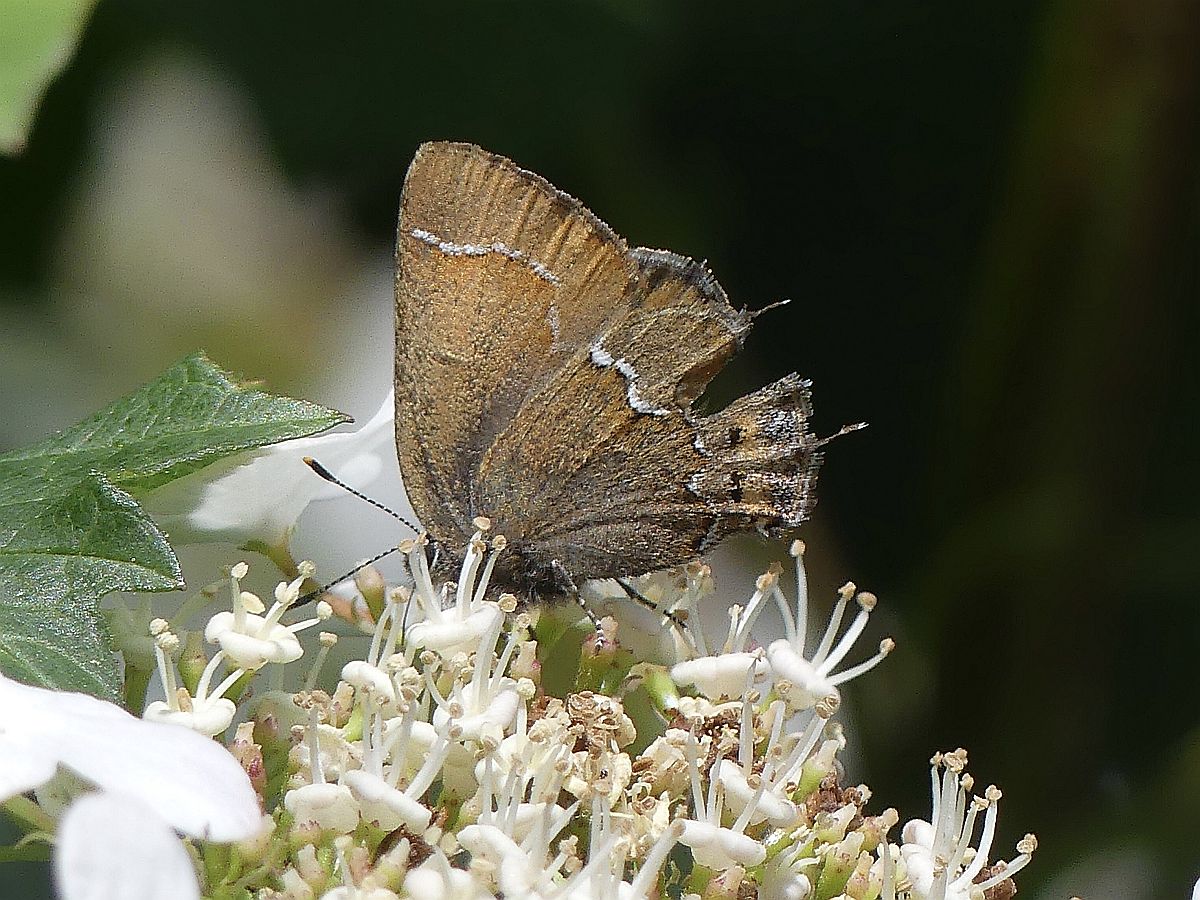 Cedar Hairstreak Incisalia rosneri (Lep.: Lycaenidae) Barb and Mike McGrenere
[Note: This butterfly may be found in the literature under many different names – English, genus and species. It impractical to keep up with an ever-changing and extensive synonymy on this site. For consistency we stick with one name throughout the site.]
The scarcity of butterflies and moths this spring is tempting Jochen Möhr to try for other creatures. He recorded this fly at Metchosin today: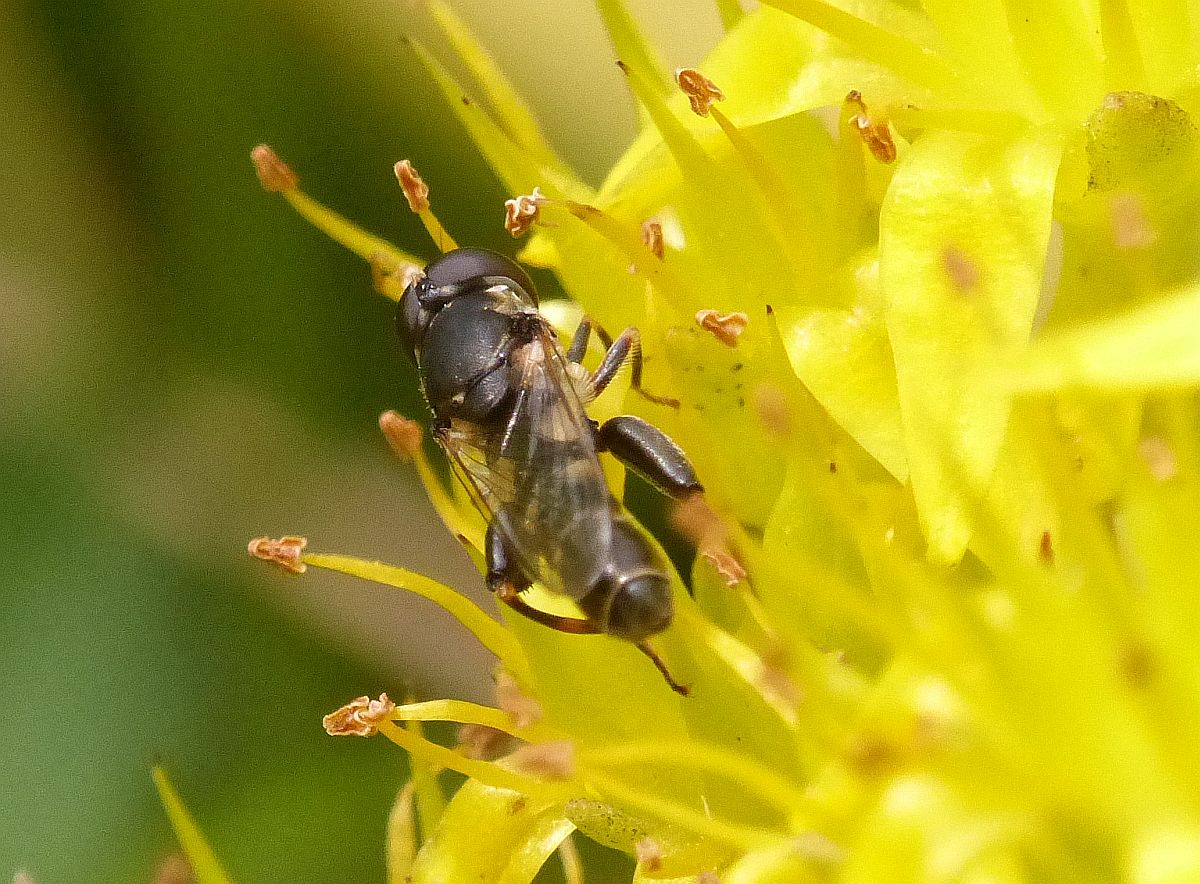 Syritta pipiens (Dip.: Syrphidae) Jochen Möhr
Moths are not entirely absent, however, and John and Christine McClarnon found this large – if somewhat less than pristine – giant silk moth in the Hazlitt Creek area.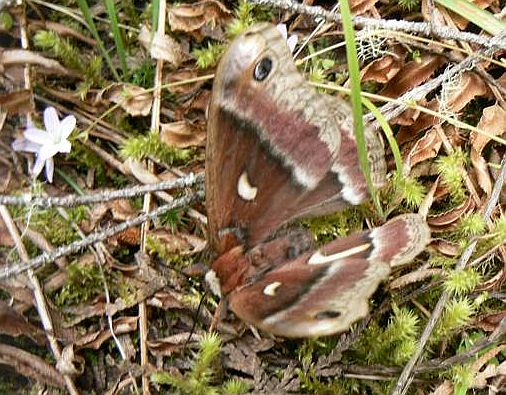 Hyalophora euryalus (Lep.: Saturniidae) John and Christine McClarnon