2020 September 2
Jochen Möhr writes from Metchosin: This morning, after a full moon and cold and foggy night merely one Neoalcis californiaria. Libby Avis writes from Port Alberni: Yes, similar here too. Jeremy Tatum writes: This morning I visited the nature houses at Goldstream Park and Swan Lake with the intention of photographing moths. There was just one Neoalcis californiaria at Goldstream, and nothing at all at Swan Lake.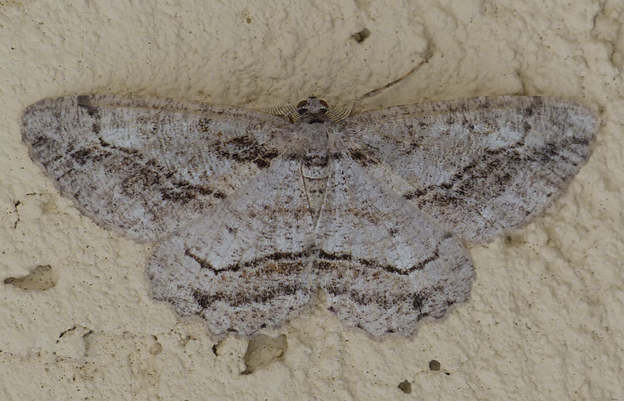 Neoalcis californiaria (Lep.: Geometridae) Jochen Möhr
Jochen writes: Yesterday afternoon up to four Pine Whites simultaneously and one Woodland Skipper.