2015 April 23
Happy St George's Day, everyone!
We are having some slight teething problems with the monthly Butterfly Count. Notwithstanding previous instructions (which I have now corrected on the April 19 and 22 postings), it seems that the safest way to get your Butterfly Count results to Aziza is to log on to the Victoria Natural History Society website:
http://www.vicnhs.bc.ca/website.index.php
Look under "Popular Items" on the right hand side, and click on "Butterfly Count".
Scott Gilmore writes:
Here are a couple of interesting finds from Monday (April 20th). My first grasshopper of the year an Awl-shaped Pygmy Grasshopper (Tetrix subulata) and a very small beetle that I found crawling across my windscreen. At 2 mm long this native of Australia is rather interesting once you get close enough to make out some details. Cartodere bifasciata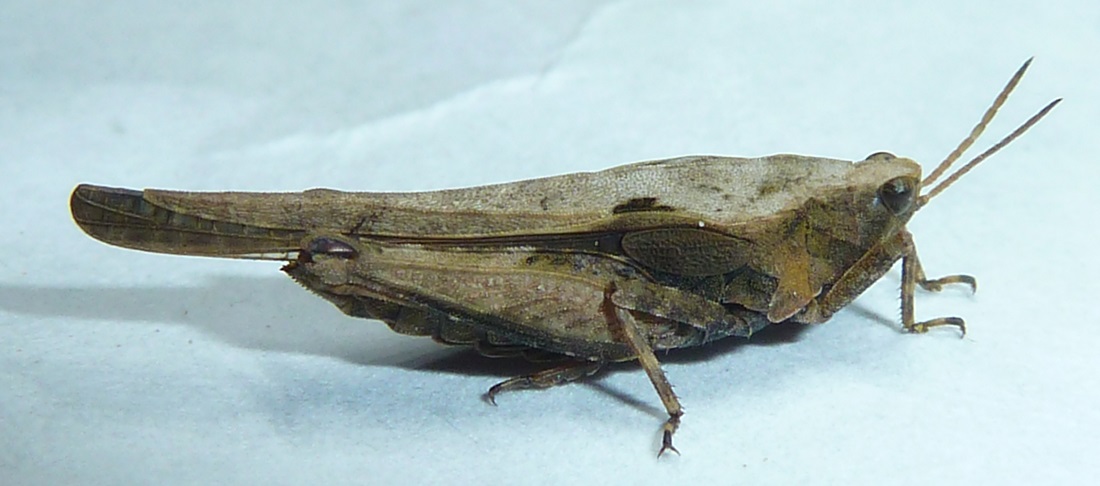 Awl-shaped Pygmy Grasshopper Tetrix subulata (Orth.: Tetrigidae) Scott Gilmore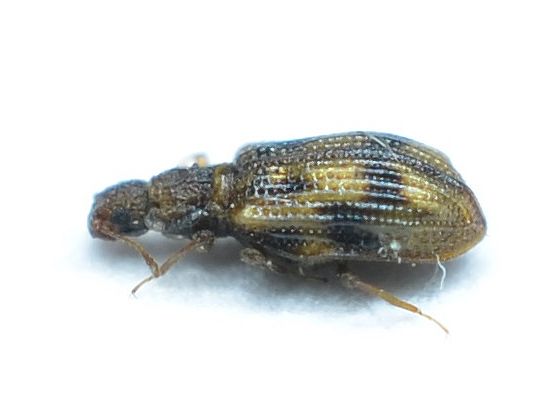 Cartodere bifasciata (Col: Latridiidae) Scott Gilmore