2015 May 9
It must have needed some patience, but Val George managed to get a great photo of the West Coast Lady that was on the Mount Tolmie reservoir yesterday. I believe this is only the second photo of a West Coast Lady that we have had on this Invert site since we started it in 2010, the previous one being in 2013. We are trying to recover all the archived Invert Alerts, and hope to get them up again sometime.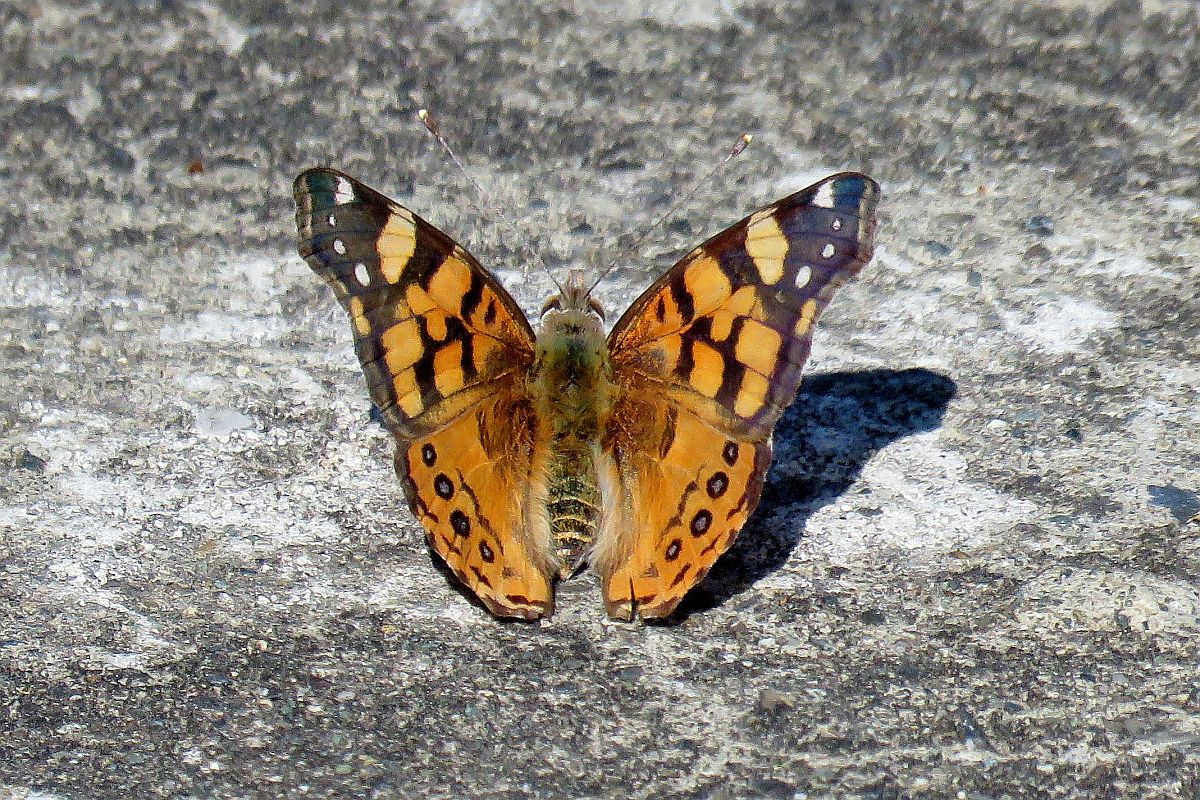 West Coast Lady Vanessa annabella (Lep.: Nymphalidae) Val George
Jeremy Tatum writes: I was pottering around in various locations in Central Saanich today, and I saw one or two of each of Painted Lady, Mourning Cloak, Red Admiral and Satyr Comma. I met Jeremy Gatten there, and he, too, had seen the same species.
Jeff Gaskin writes: There was a Western Brown Elfin along Gorge Road East near Harriet Road and this was a first of the year for me.