2015 May 15
MAY BUTTERFLY COUNT
REMINDER
(From Aziza Cooper)
Tomorrow begins the May Butterfly Count. The count period is from the 3rd Saturday to the 4th Sunday – nine days. There have been many good sightings lately, so with good weather we should have a productive count.
Please use the form at http://www.vicnhs.bc.ca/website/index.php/butterfly-count to submit your results. Submit a separate form for each area you count, so I can take the higher number in case of double counting.
If you'd like a suggestion about what area to count, send me an email. tanageraz at yahoo.com
Please let me know if you want to be removed from this list. If you know of anyone who would like to be added, please give them my email address.
Thanks for submitting your sightings, and happy counting!
The monthly butterfly walk is held on the first Sunday of each month. June 7 is the next walk. For this month only, we will be going to locations in Duncan. After birding the Cowichan Bay Dock Road in the morning, we will meet at the Somenos Lake boardwalk along the Trans-Canada Highway north of Duncan at 1pm. The walk will be cancelled if the weather is cool or rainy.
A butterfly field trip, led by Mike Yip and myself, will go to Mount Cokely on June 13. We will meet at the Helmcken Park and Ride at 9am and rendezvous with Mike at the Nanoose PetroCan station at 10:30am. I'll send out a reminder email closer to the date. Rain date is the following Saturday, June 20. Please let me know if you will be attending.
Aziza also writes, May 14: This afternoon seven species were around the Mount Tolmie reservoir, with two more in other areas:
Hilltopping at the reservoir:
Red Admiral – 2
Painted Lady – 1 (plus 4 others elsewhere)
West Coast Lady – 1 (LIFER!)
Mourning Cloak – 1
California Tortoiseshell, very worn – 1
Pale Swallowtail – 2
Cabbage White – 1 flyby
Other parts of Mt Tolmie:
Western Brown Elfin – 2
Western Spring Azure – 4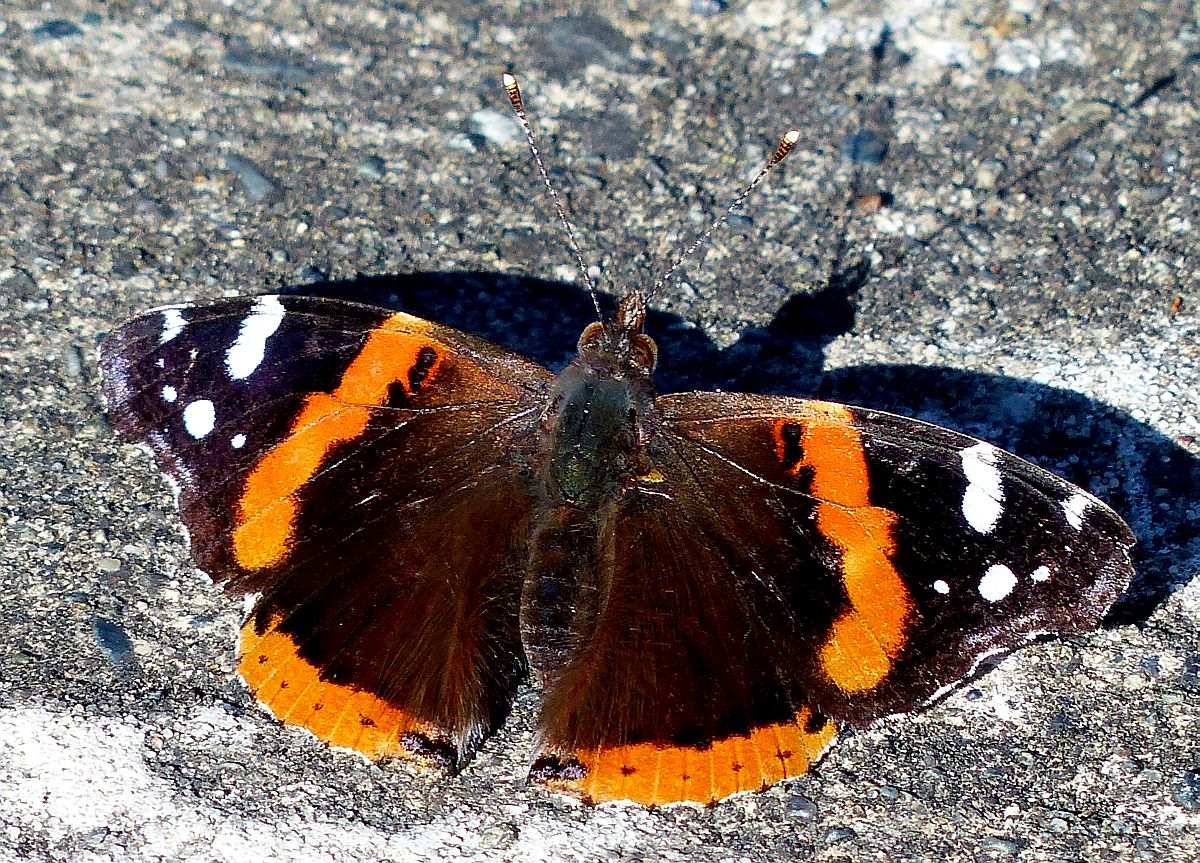 Red Admiral
Vanessa atalanta
(Lep.: Nymphalidae) Aziza Cooper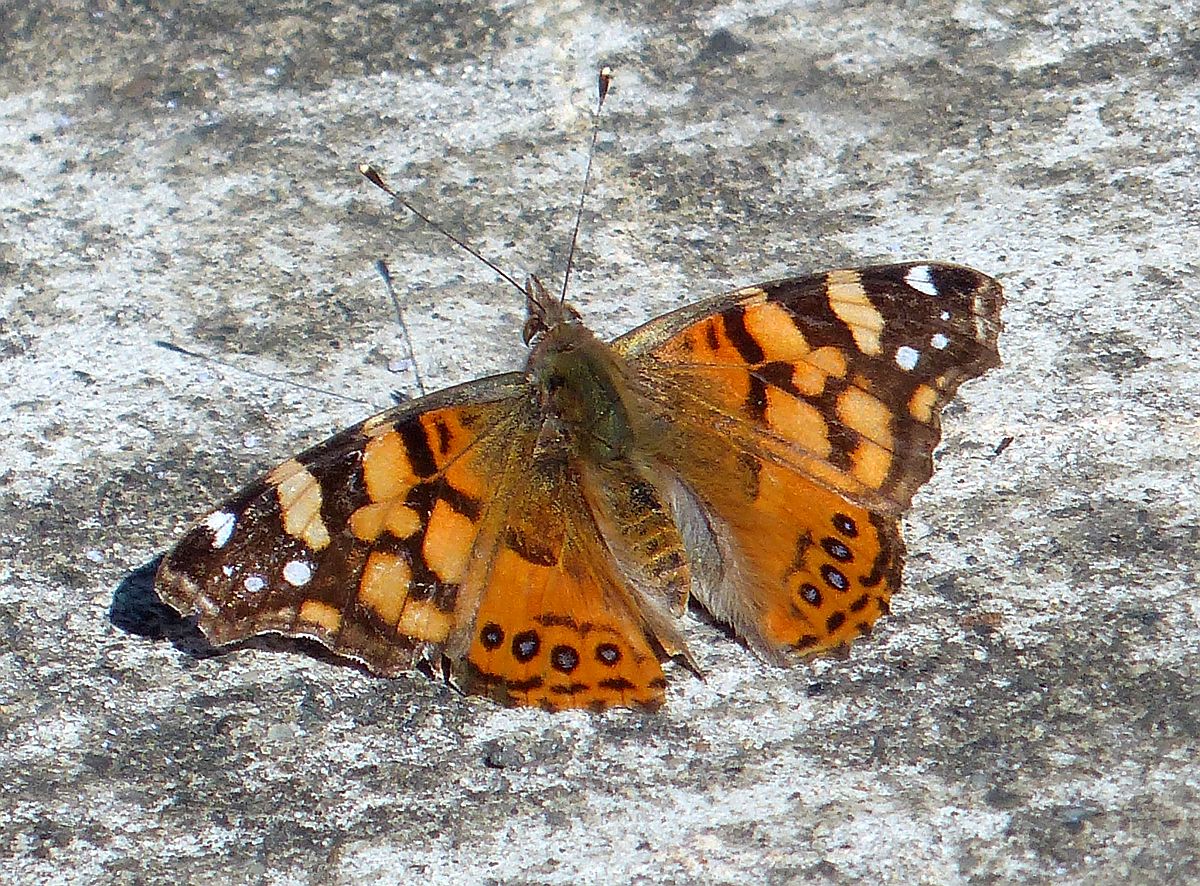 West Coast Lady
Vanessa annabella
(Lep.: Nymphalidae) Aziza Cooper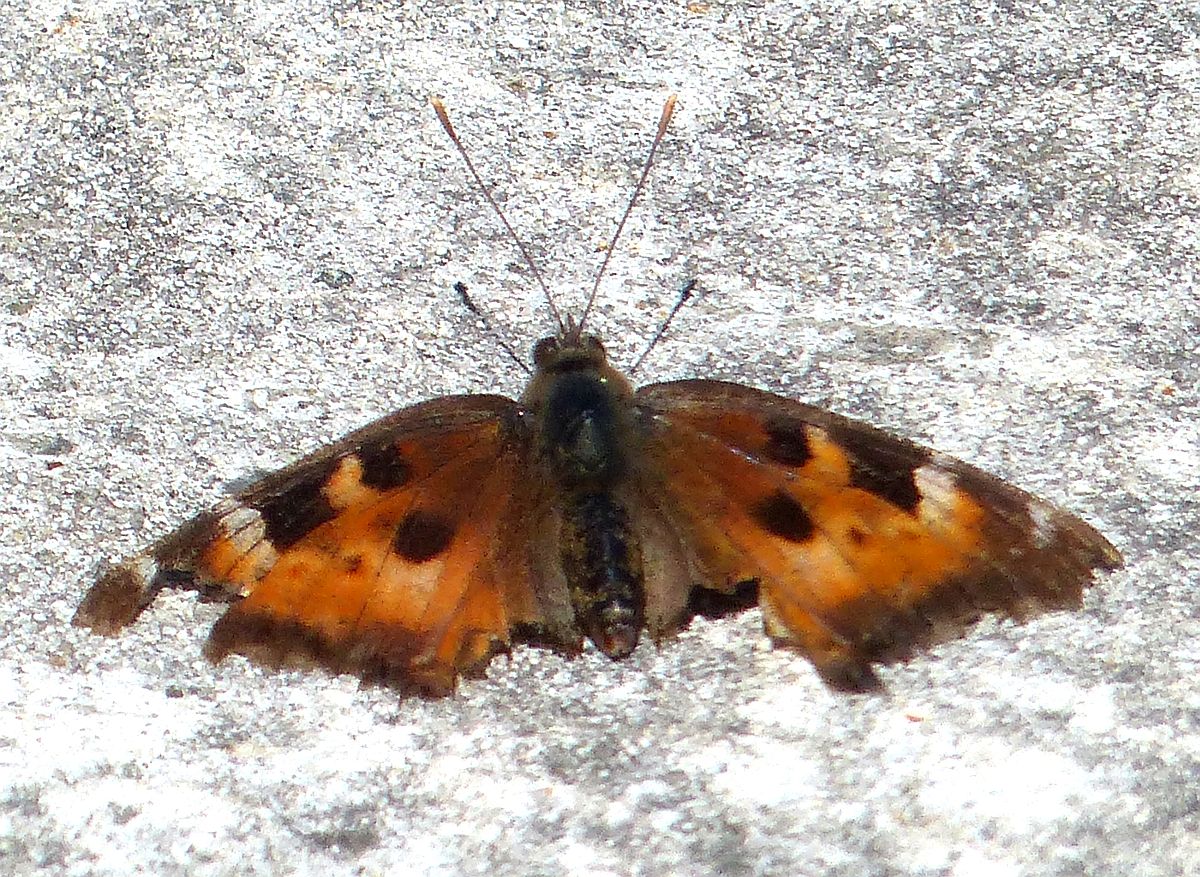 California Tortoiseshell Nymphalis californica (Lep.: Nymphalidae) Aziza Cooper
Val George writes: On May 14, when I opened the front door of my house in Oak Bay this Small Magpie Moth Eurrhypara hortulata flew into the house.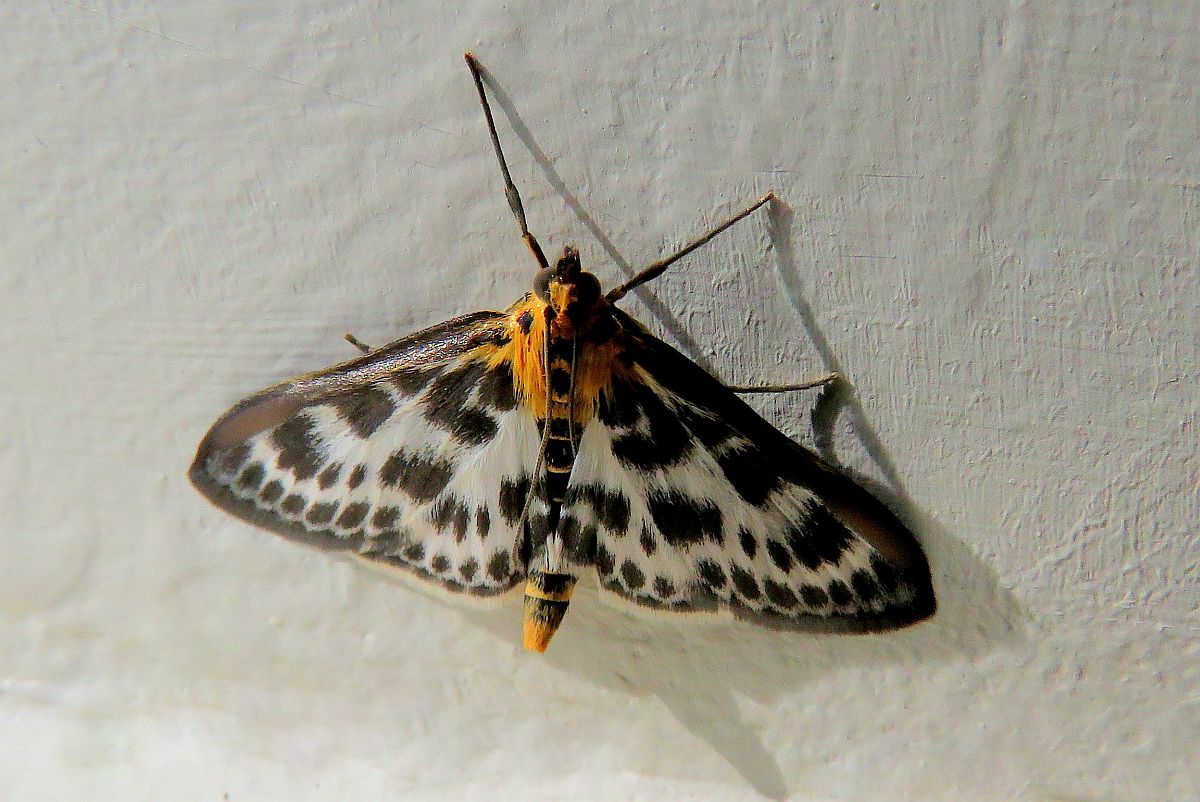 Small Magpie Moth
Eurrhypara hortulata
(Lep.: Crambidae) Val George
Jeremy Tatum writes: Here are two moths that emerged today. One, the Scallop Shell, reared from a caterpillar found on Hardhack at Munn Road (where I released the moth today) last year, and the other, a Large Yellow Underwing, dug up as a pupa from a garden in Victoria last month.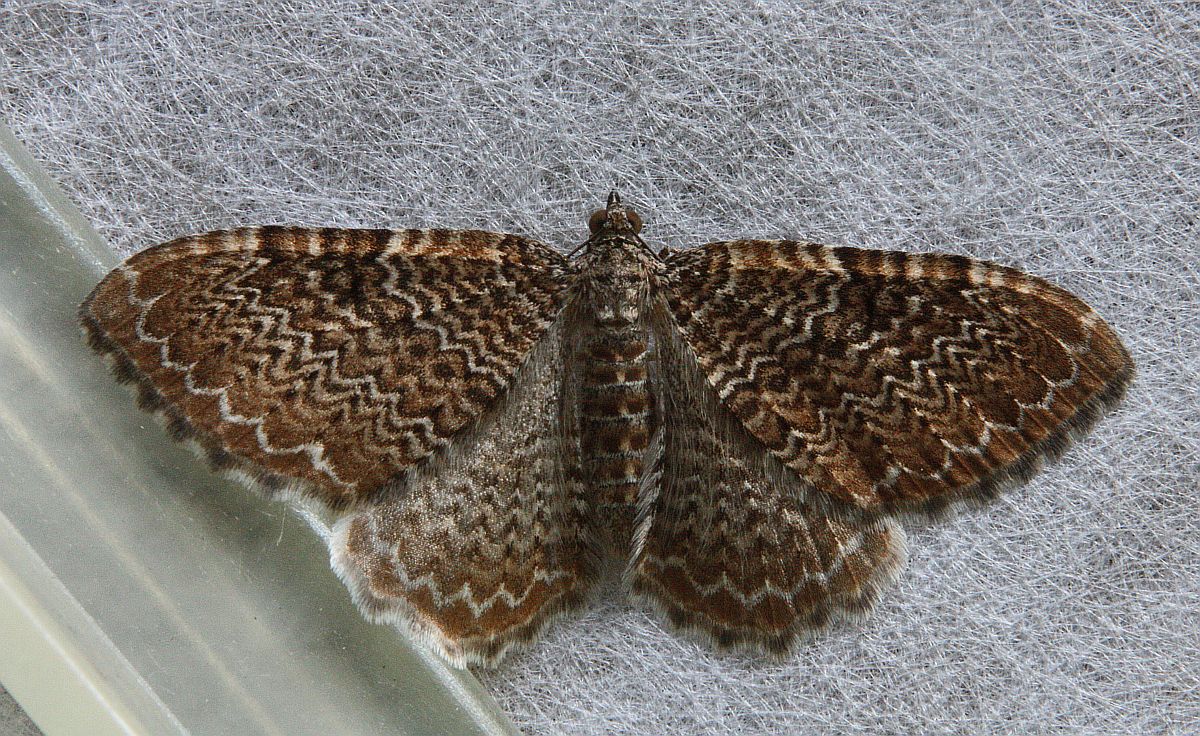 Scallop Shell
Rheumaptera undulata
(Lep.: Geometridae) Jeremy Tatum
Large Yellow Underwing Noctua pronuba (Lep.: Noctuidae) Jeremy Tatum
Bill Katz sends two colour varieties of the caterpillar Erannis vancouverensis. There must be tens of millions of these around just now – there's barely an oak tree that doesn't have one on every leaf in places now! He also sends a new moth, Apamea cinefacta for this site, and the millipede Harpaphe haydeniana, both from Goldstream Park.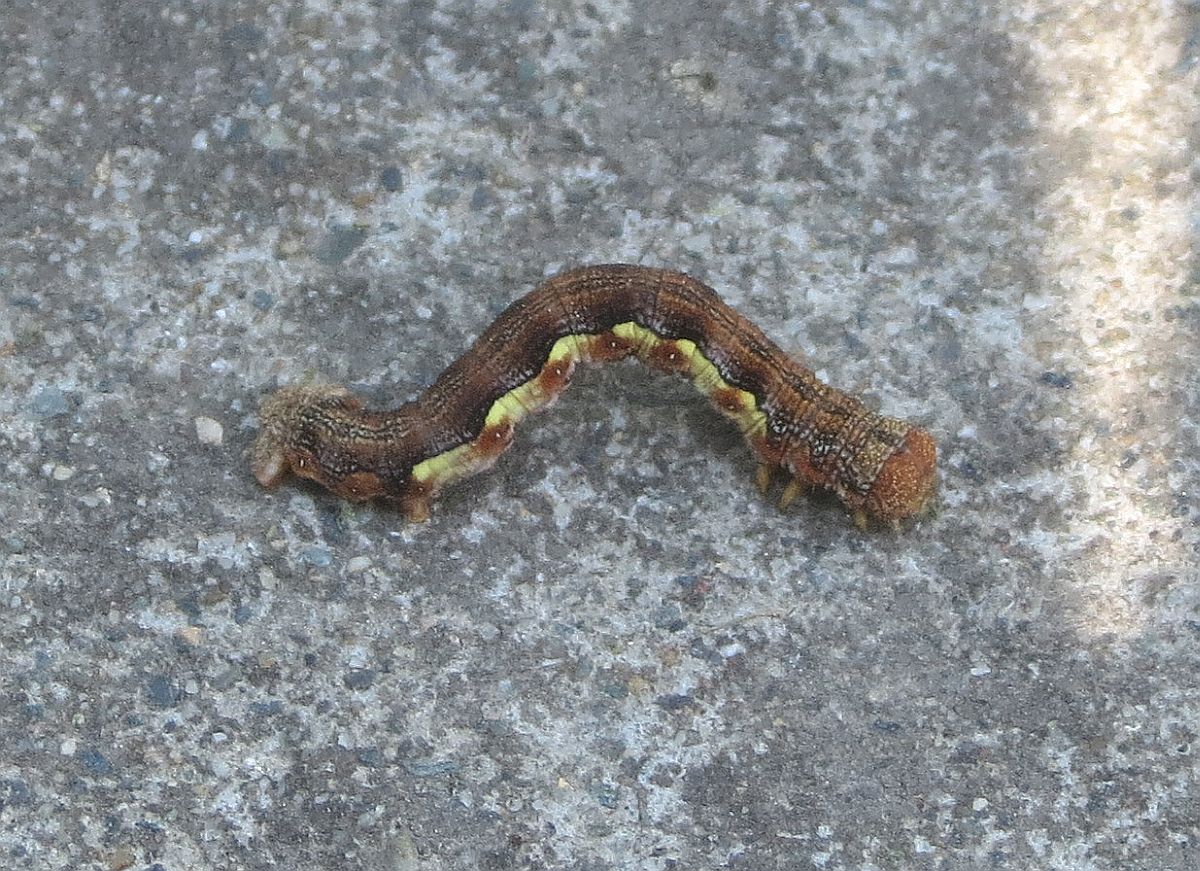 Erannis vancouverensis
(Lep.: Geometridae) Bill Katz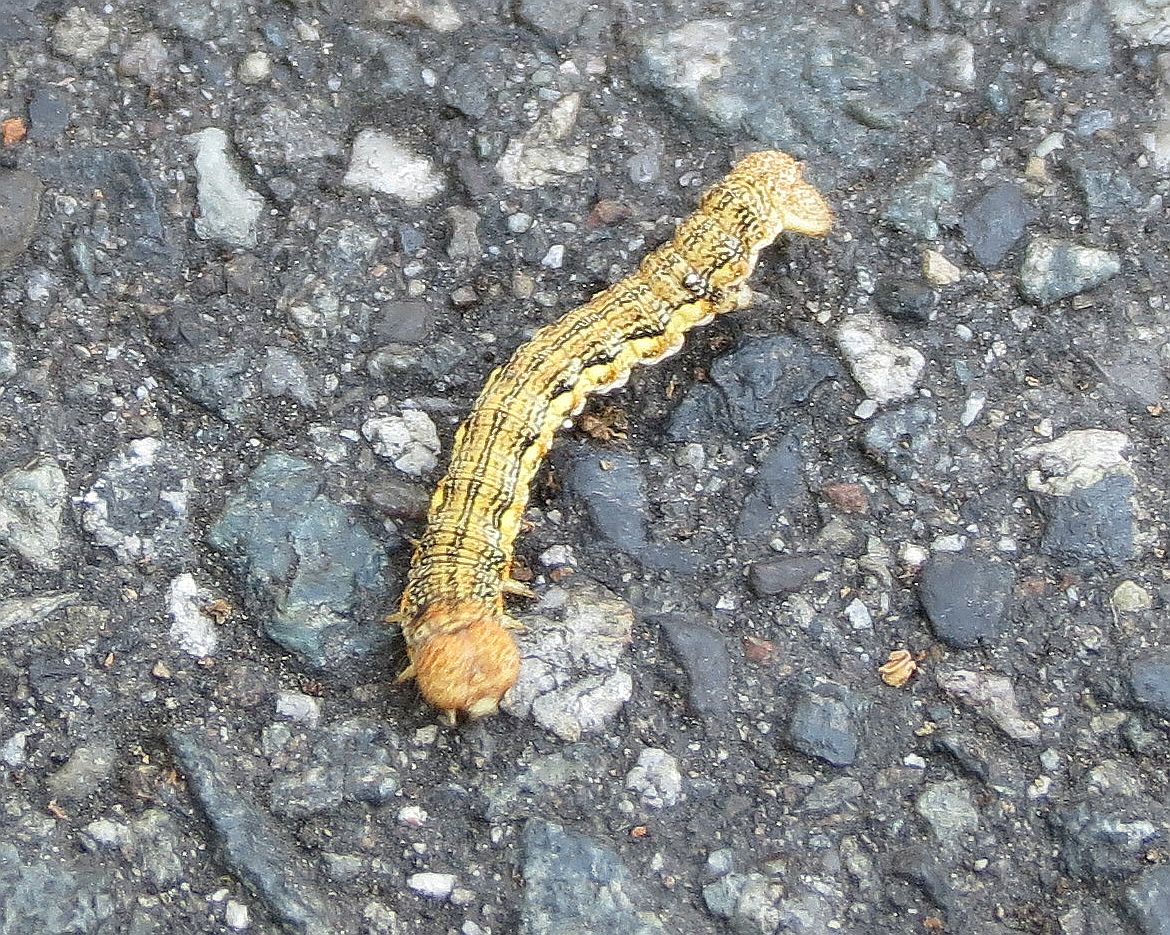 Erannis vancouverensis
(Lep.: Geometridae) Bill Katz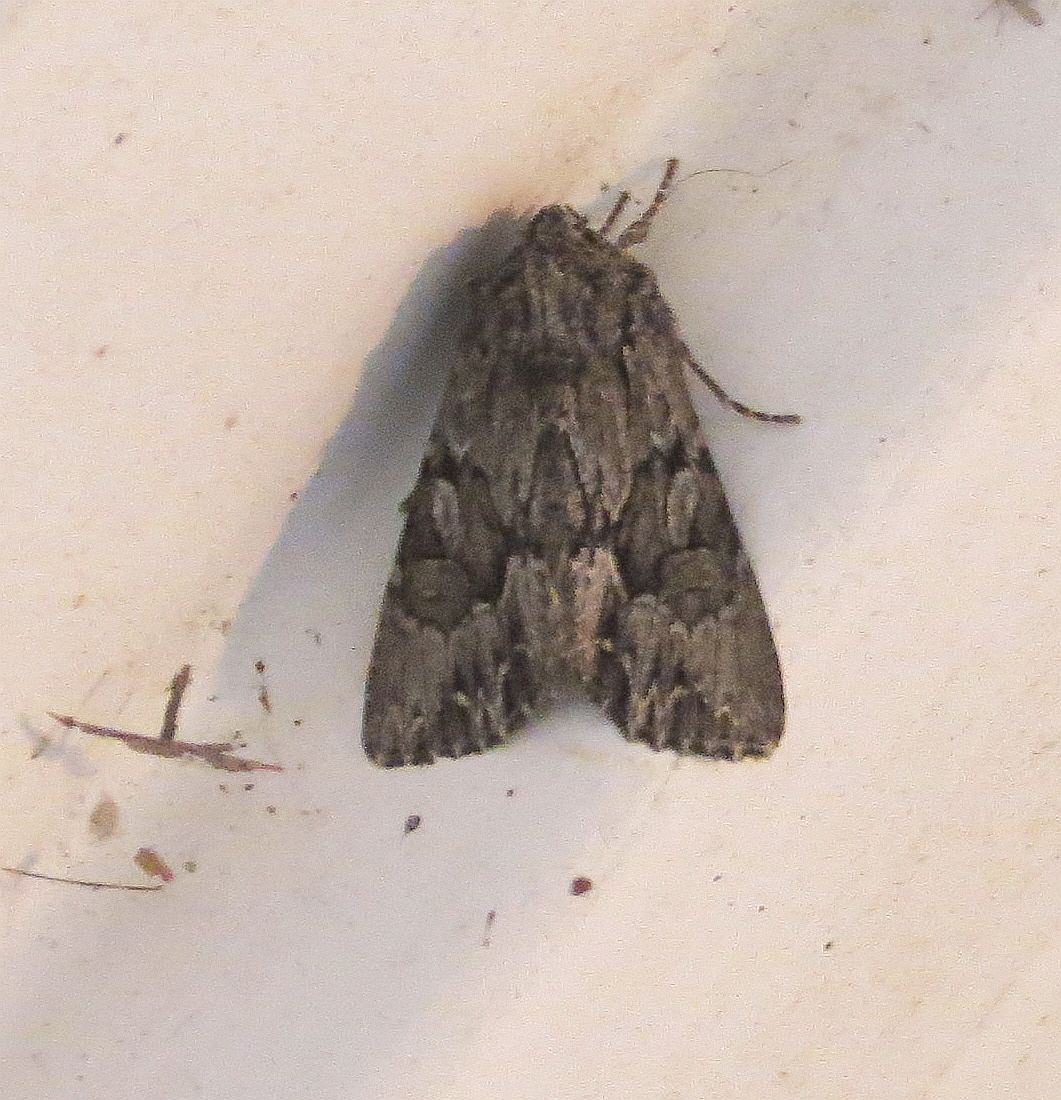 Apamea cinefacta
(Lep.: Noctuidae) Bill Katz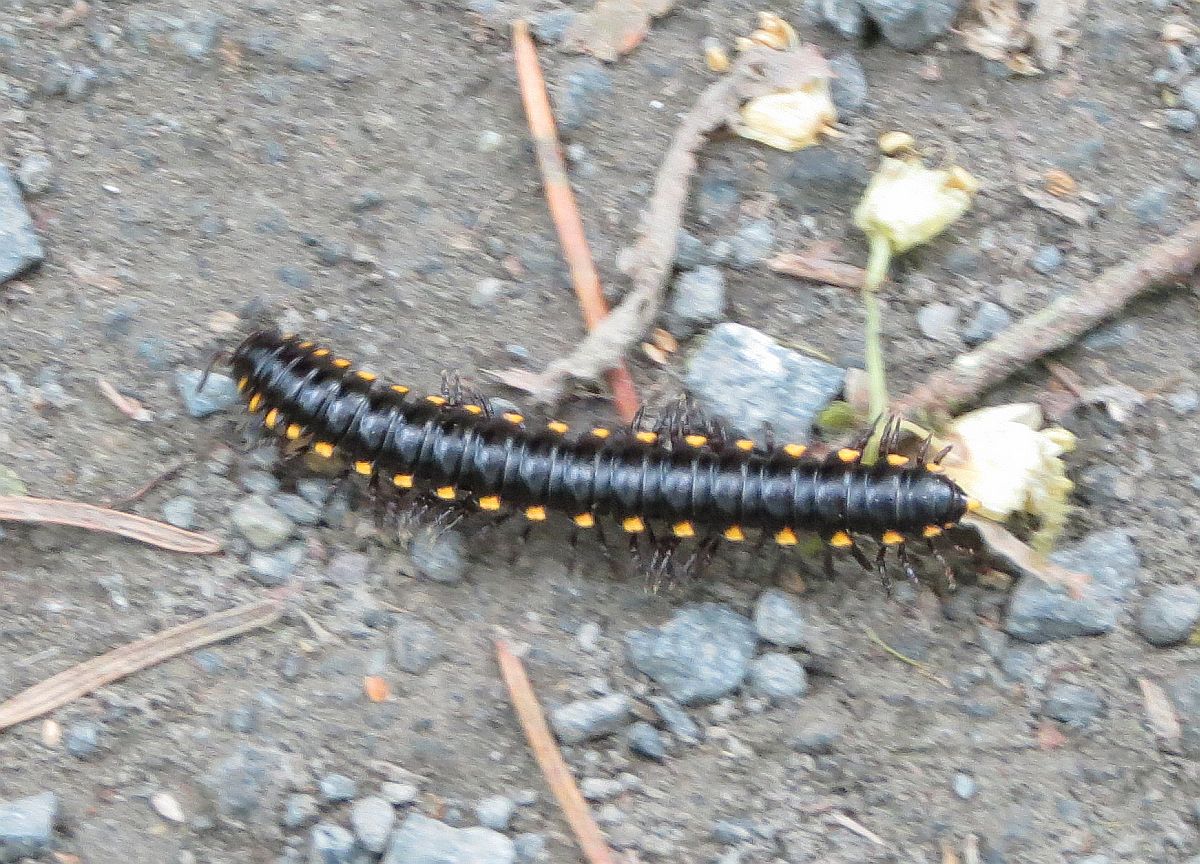 Harpaphe haydeniana (Polydesmida: Xystodesmidae) Bill Katz