2015 June 9
Bill Katz writes: We spent a week in Parksville and I checked Rathtrevor Park for moths several times while there. I think the first two photos show different shades of Idia americalis, and the third photo is Enypia packardata. A highlight of the week was meeting Libby and Rick Avis for the first time.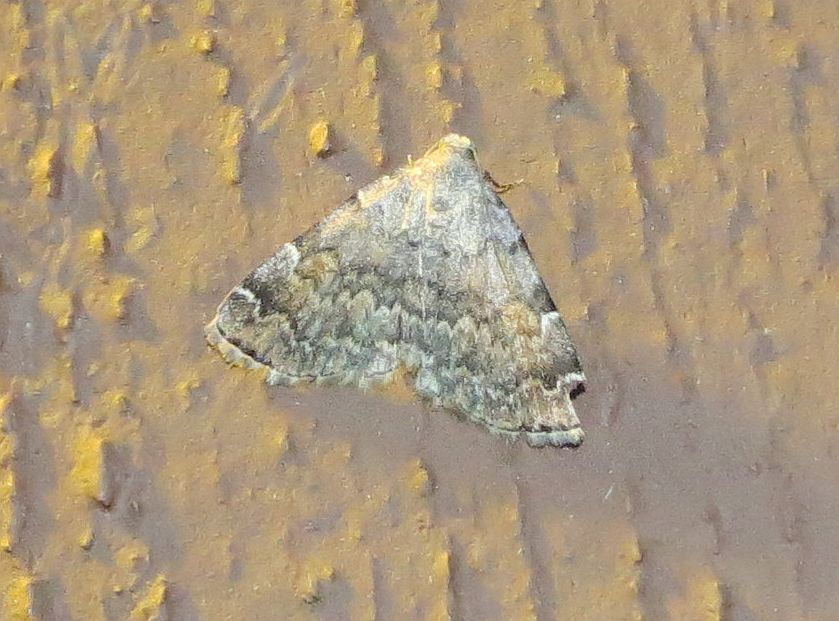 Idia americalis
(Lep.: Erebidae – Herminiinae) Bill Katz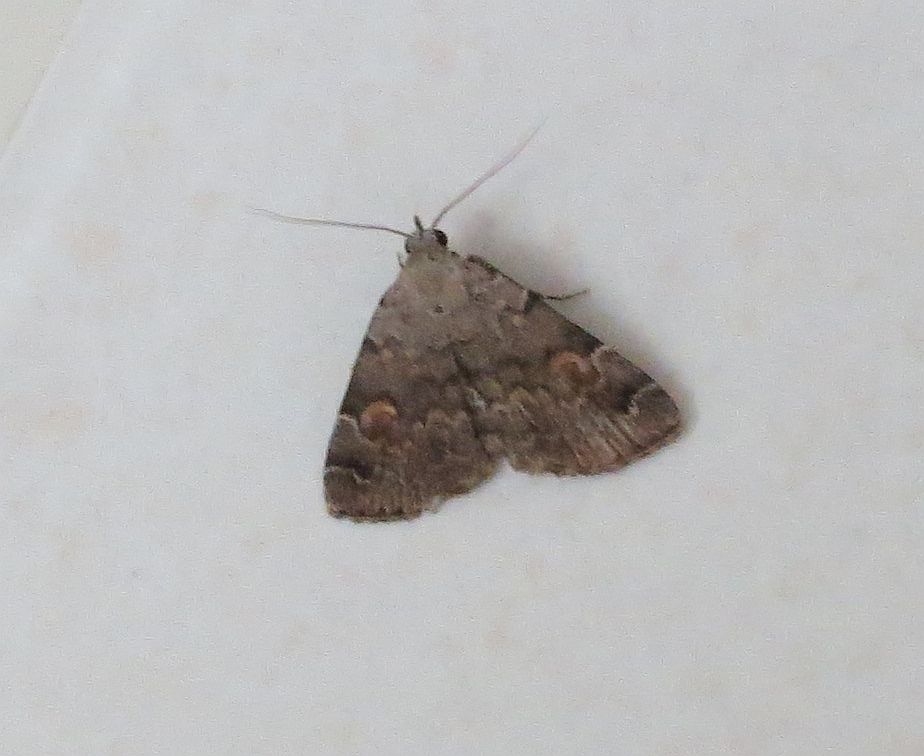 Idia americalis
(Lep.: Erebidae – Herminiinae) Bill Katz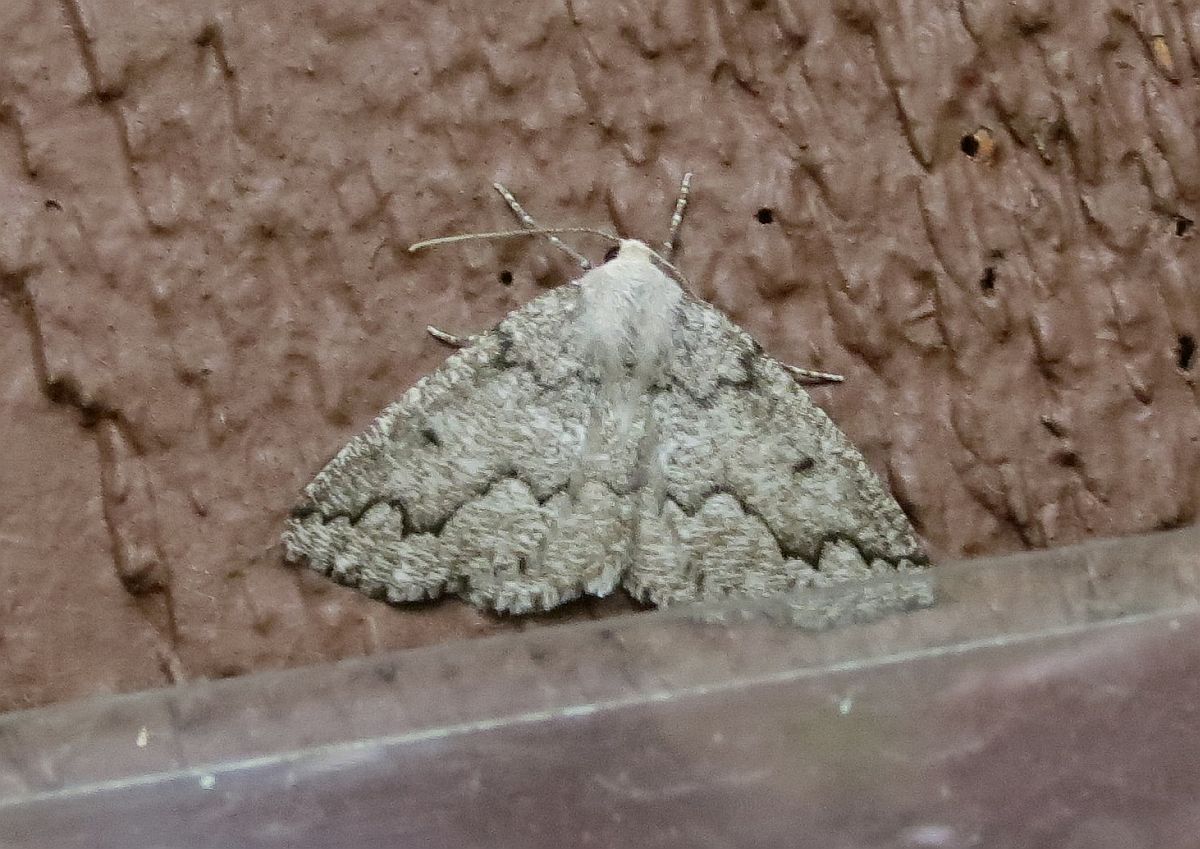 Enypia packardata
(Lep.: Geometridae) Bill Katz
Cheryl Hoyle sends a photograph of a Spotted Tiger Moth from Metchosin – one perhaps a little past the first fresh flush of youth.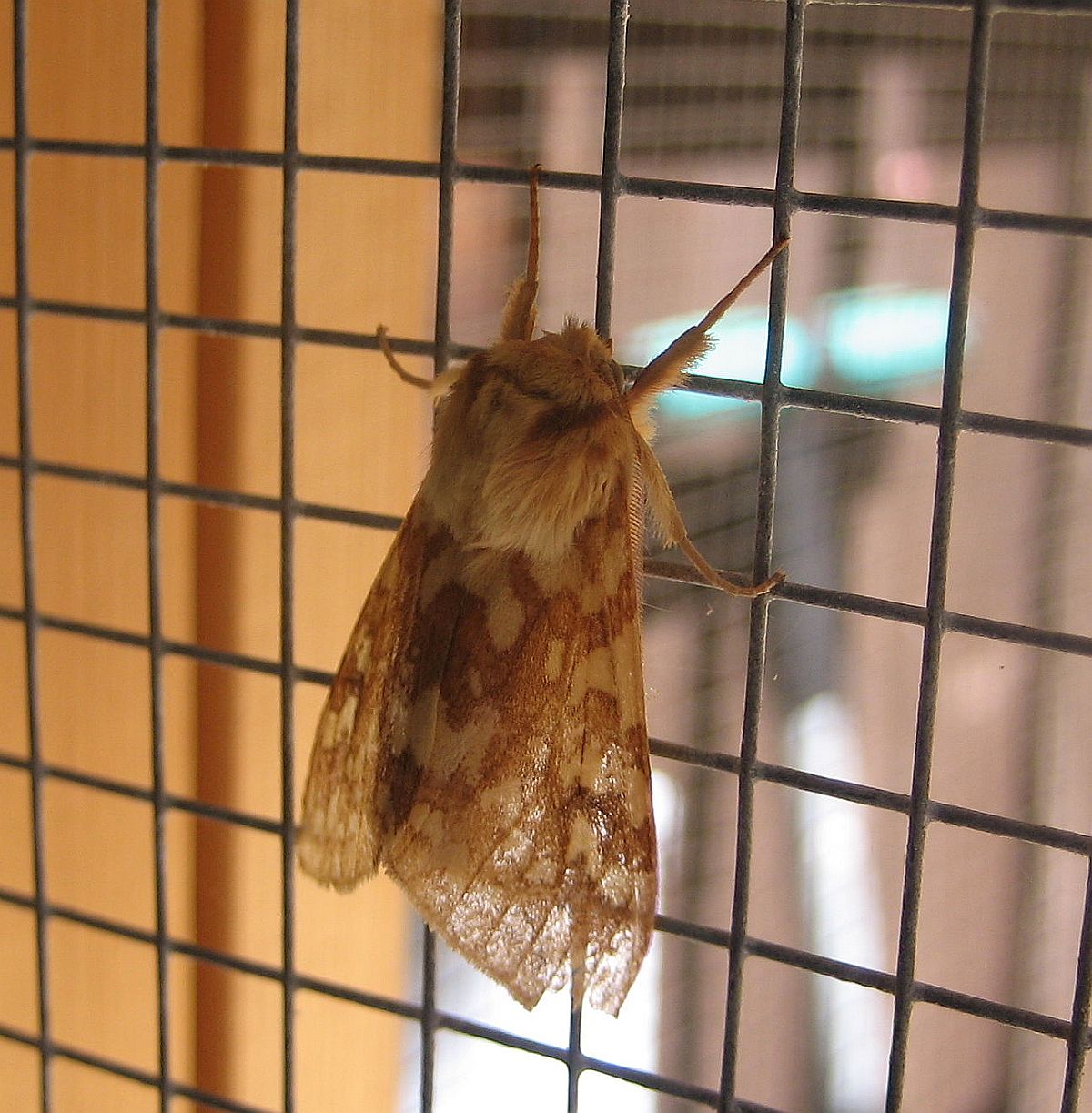 Spotted Tiger Moth
Lophocampa maculata
(Lep.: Erebidae – Arctiinae)
Cheryl Hoyle
Jeremy Tatum writes: On the evening of June 8, at about 7:00 pm, there were lots and lots of Western Tiger Swallowtails flying around the Mount Tolmie reservoir and the summit of the hill. Also Pale Tiger Swallowtail, Painted and West Coast Ladies, Red and Lorquin's Admirals, Cabbage White. The apparent dearth of Western Tigers seems to be over – they have now come into their own. Alas, no Anise Swallowtails – and they used to breed so commonly on Mount Tolmie. Their food plant was Lomatium nudicaule – but that seems to have vanished, too. There is plenty of Fennel on Mount Tolmie – the Anise caterpillars should like that.
I visited Swan Lake this morning (June 9), and there are lots of Red Admiral caterpillars on the several nettle patches there. Provided that they don't get zapped by tachinids or braconids, there should be lots of butterflies later in the year. The door of the Nature House sometimes attracts a few moths. This morning there were Hemithea aestivaria and Spilosoma virginica.
Jeff Gaskin writes: A Red Admiral was seen this morning (June 9) around 10 a.m. on Mystic Lane, which is in Cadboro Bay. The Tuesday Group spent the morning at UVic afterwards and saw the following species: 10 Western Tiger Swallowtails, 8 Lorquin's Admirals, 2 Pale Tiger Swallowtails, and 5 Cabbage Whites. At Cadboro Bay there were 3 Cabbage Whites, and 1 Western Tiger Swallowtail.
Jeremy Tatum writes: here is a caterpillar found at Munn Road: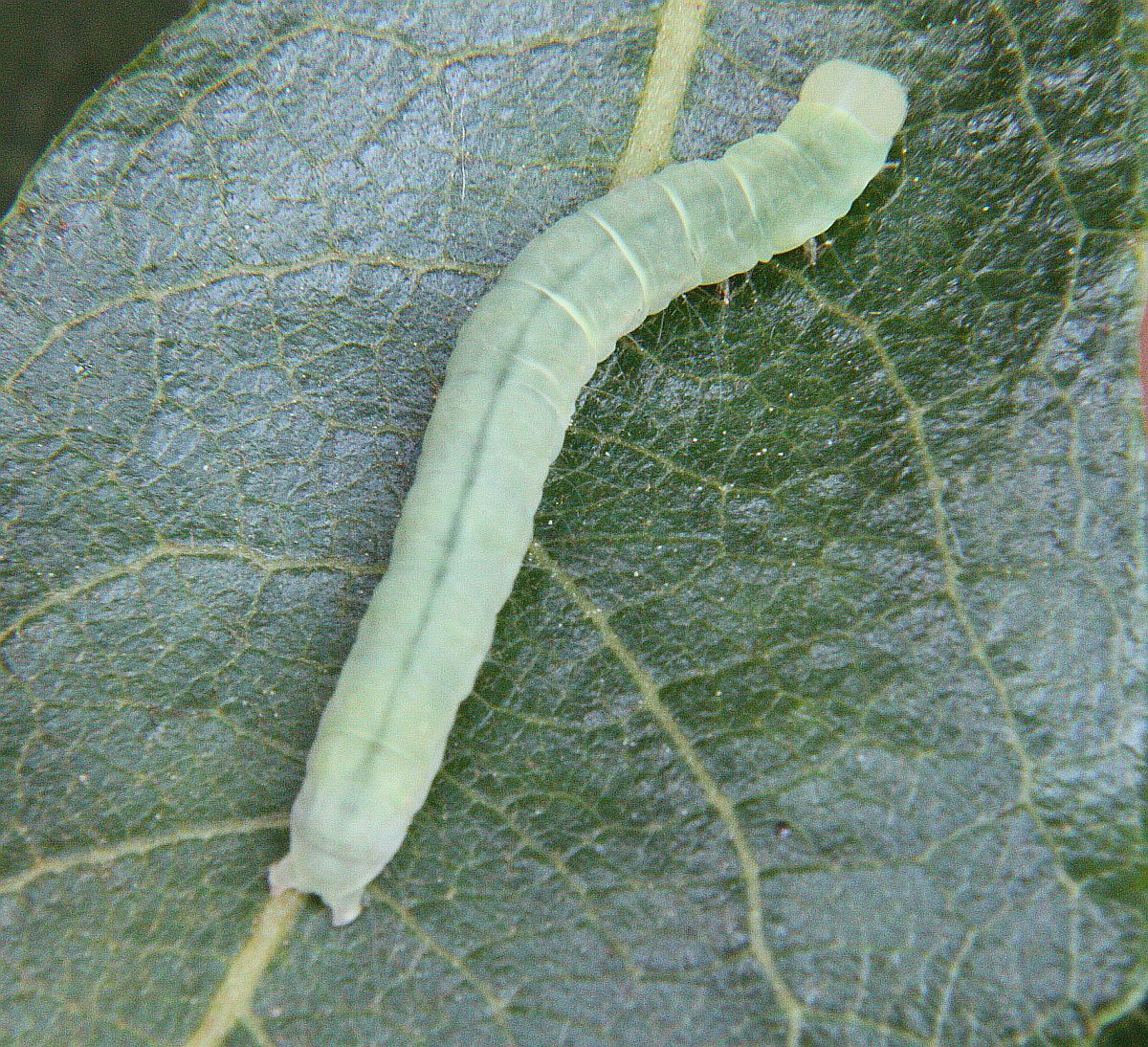 Nycteola frigidana (Lep.: Nolidae) Jeremy Tatum
More photos tomorrow – nearly caught up!