2015 May 8
Scott Gilmore writes from Upper Lantzville:
I found a Cabbage Seedpod Weevil Ceutorhynchus obstrictus in the garden yesterday on flowering Kale. Another European species.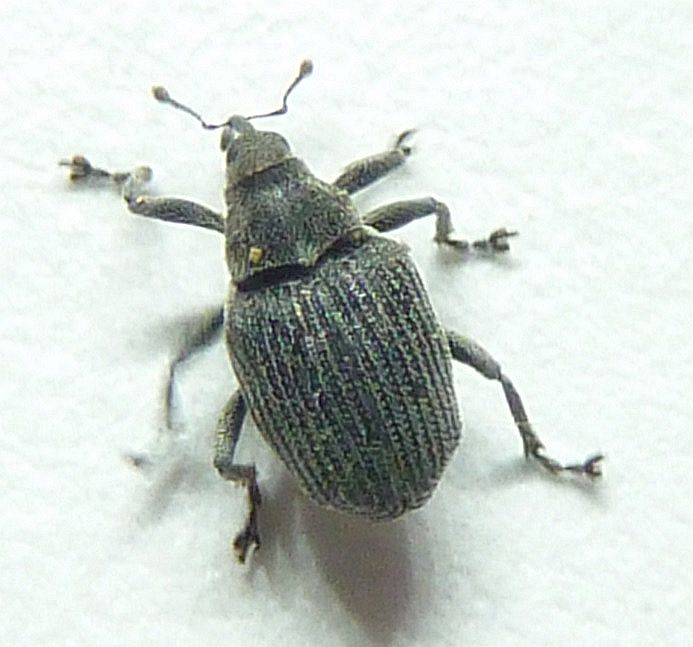 Ceutorhynchus obstrictus (Col.: Curculionidae) Scott Gilmore
Jeremy Tatum writes: I visited Mount Tolmie today (May 8) at about 2:00 pm and I didn't see any butterflies at all, either on the reservoir or on the way up. At 4:30 pm, however, it was a totally different story. Sunning themselves on the reservoir were two Painted Ladies, a West Coast Lady and a Mourning Cloak, while a few Propertius Duskywings and Western Spring Azures and at least one Western Tiger Swallowtail were flying around nearby. I didn't see a Red Admiral there, but there was one earlier in the day on Lochside Drive between Lohbrunner's and Blenkinsop Lake, which seemed to be taking some interest in a nettle patch.