2015 August 4
Jeff Gaskin writes: Today, August 4, in Uplands Park while with the Tuesday birders' group, we found a single Western Tiger Swallowtail and 2 Lorquin's Admirals. There were also several Woodland Skippers in the park as well.
Jeremy Tatum writes: Observers are noticing that the season for Western Tiger Swallowtails is beginning to wind down. To reassure observers, however, I can say that there will be at least one next year – the caterpillar below was found at King's Pond.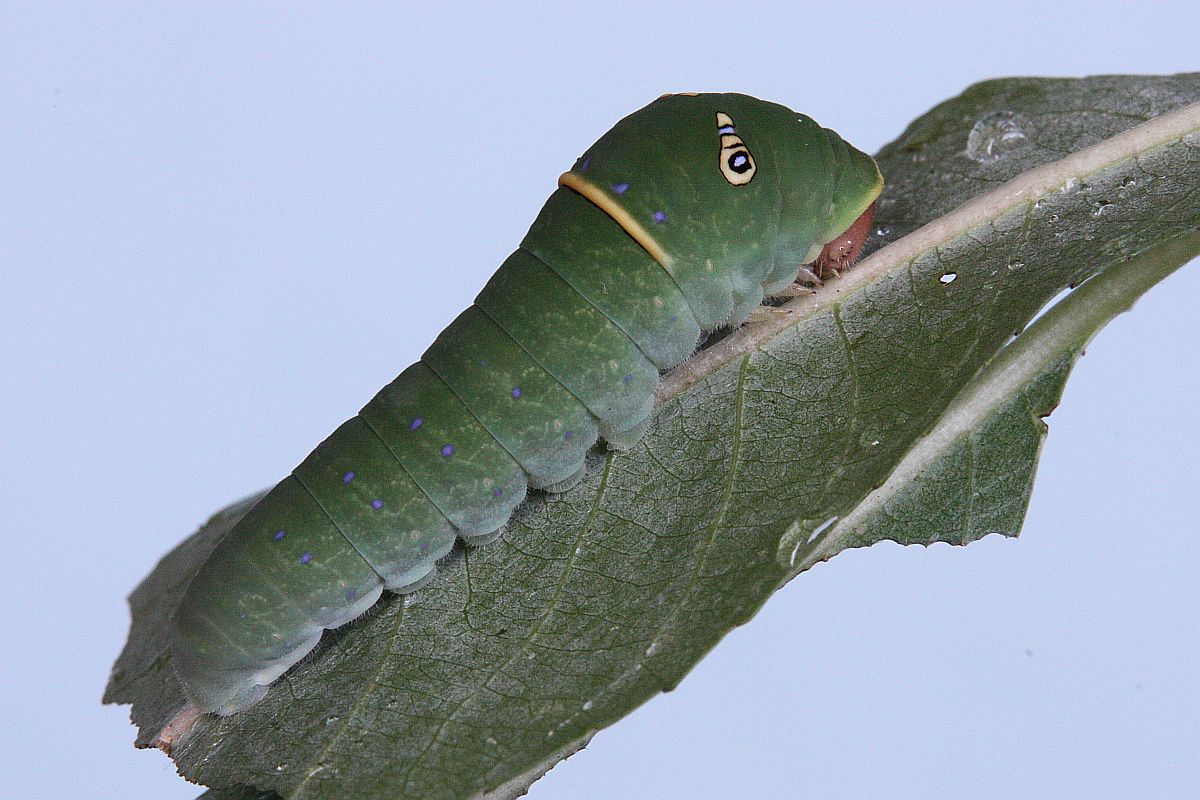 Western Tiger Swallowtail
Papilio rutulus
(Lep.: Papilionidae) Jeremy Tatum
If the season is winding down for many butterflies, Woodland Skippers seem to be very numerous just now – witness Annie Pang's photograph of four on a single thistle flower.
Woodland Skippers
Ochlodes sylvanoides
(Lep.: Hesperiidae) Annie Pang
Jeremy Tatum writes: I went to Cordova Spit this morning to see if I could see the Western Branded Skippers reported by David Robichaud (see yesterday's posting). I walked from Island View Beach, through the Indian reserve, and I spent two hours on the spit systematically quartering it to and fro – and I saw not a single butterfly of any species!
Devon Parker writes: These are the butterflies I saw in my backyard today near Goldstream Campground.
3 Woodland Skippers
1 Cedar Hairstreak – with damaged wings
1 Grey Hairstreak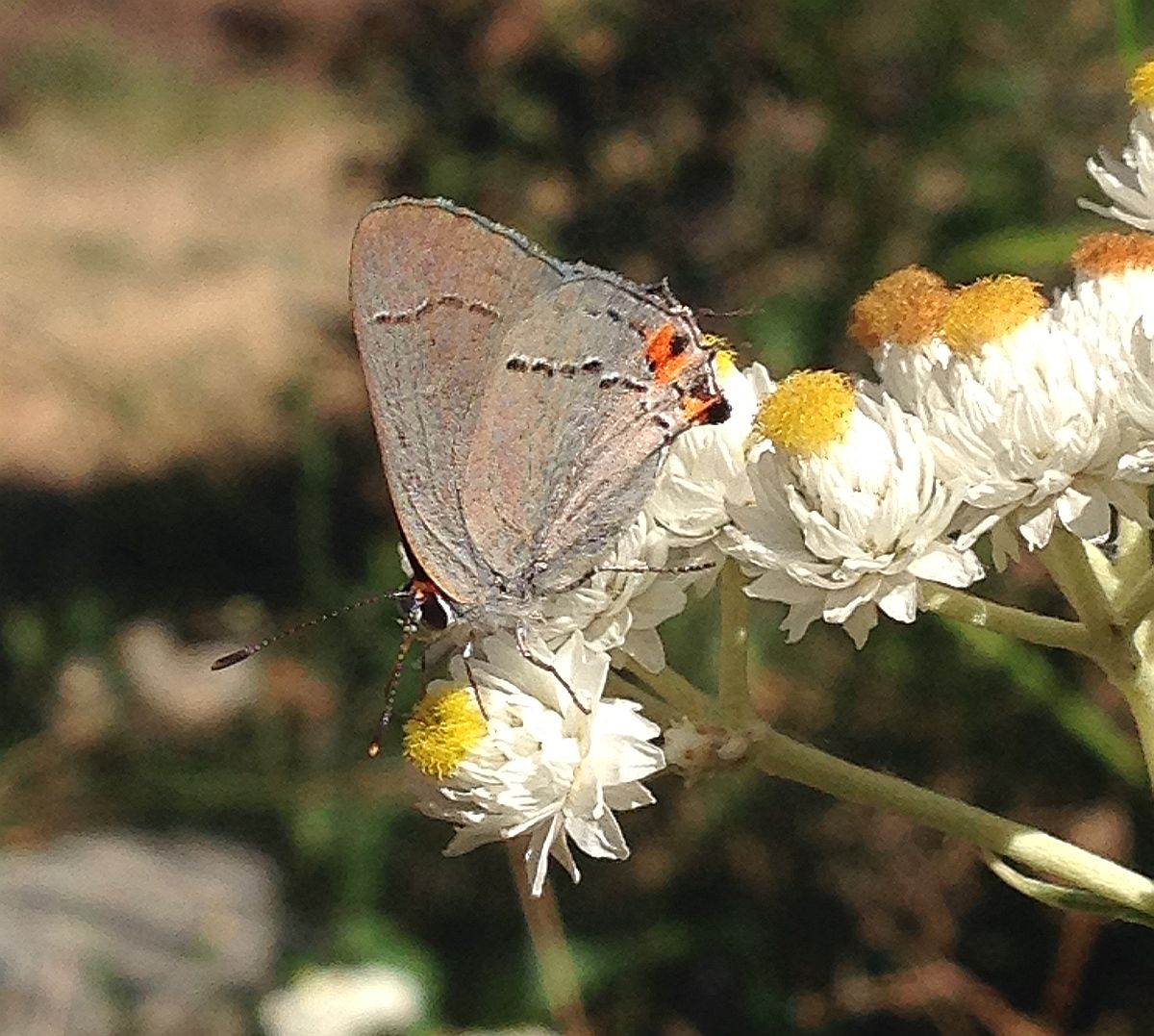 Grey Hairstreak Strymon melinus (Lep.: Lycaenidae) Devon Parker