2016 April 3
Jeremy Tatum writes: Here is a Western Brown Elfin, just emerged from a chrysalis. Reared from an egg found last year at Munn Road. I photographed the butterfly indoors and released it at Munn Road this morning, April 3.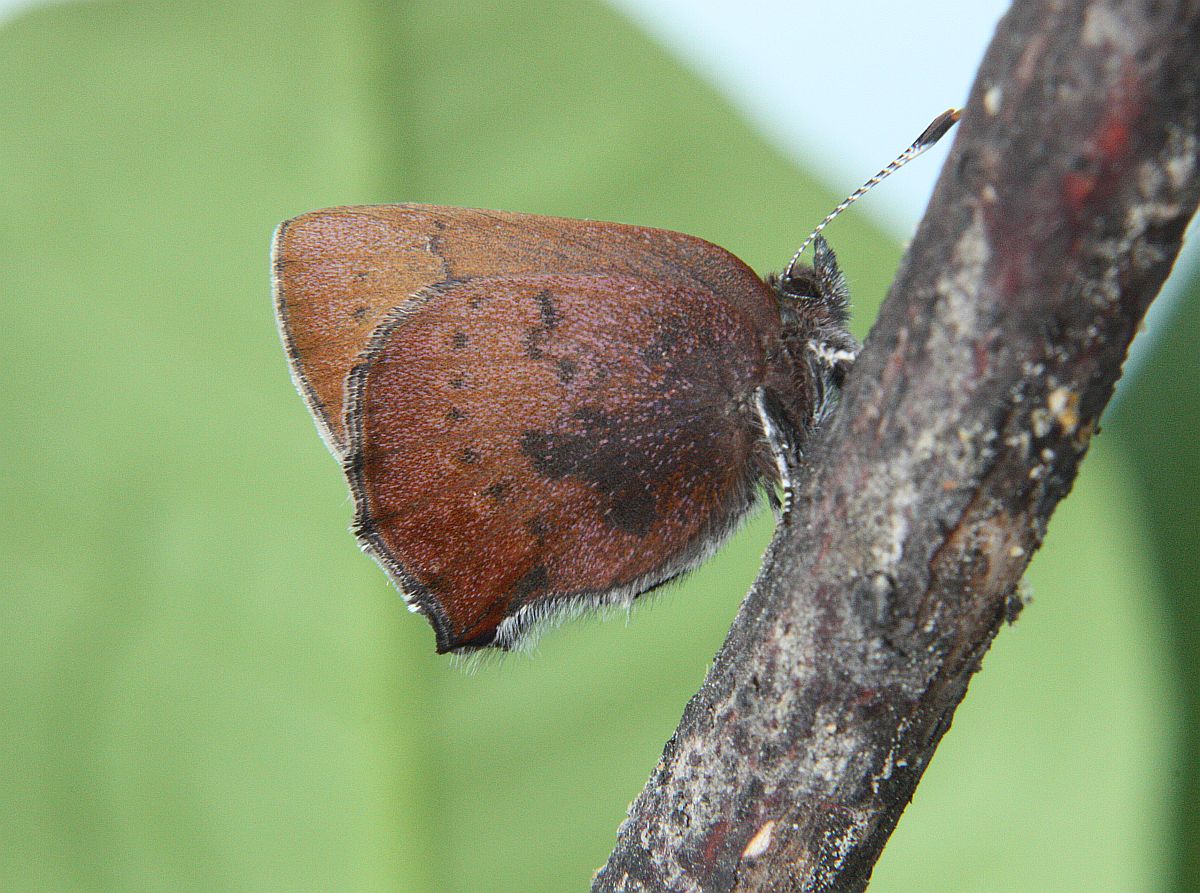 Western Brown Elfin
Incisalia iroides
(Lep.: Lycaenidae) Jeremy Tatum
Aziza Cooper writes: Today we went out on the first monthly VNHS butterfly walk of the year. Fourteen people saw seven butterfly species in spite of weak sunshine and cool temperatures. We started at Mount Tolmie where there was a Grey Hairstreak in the Spring Gold patch below and east of the reservoir next to the road.
Our destination today was Camas Hill, Moralea Milne's home on Sooke Road. She guided us to her resident Moss's Elfin, which was keeping close to Stonecrop, its larval food-plant. Two Western Spring Azures, one Cabbage White, one Sara Orangetip and four Brown Elfins were also there. The Brown Elfins were hard to see, sheltering in the cupped leaves at the top of a stunted Arbutus and occasionally flying up to skirmish with each other.
Camas Hill is private property. Please check with Moralea if you wish to visit.
We also enjoyed a good show of spring flowers, a few ravens and vultures, and a very aggressive Chestnut-backed Chickadee.
Back at Mount Tolmie, one Red Admiral was on the top of the reservoir.
Thanks for everyone's participation. [And thank you for leading it, Aziza.]
Moss's Elfin Incisalia mossii (Lep.: Lycaenidae) Aziza Cooper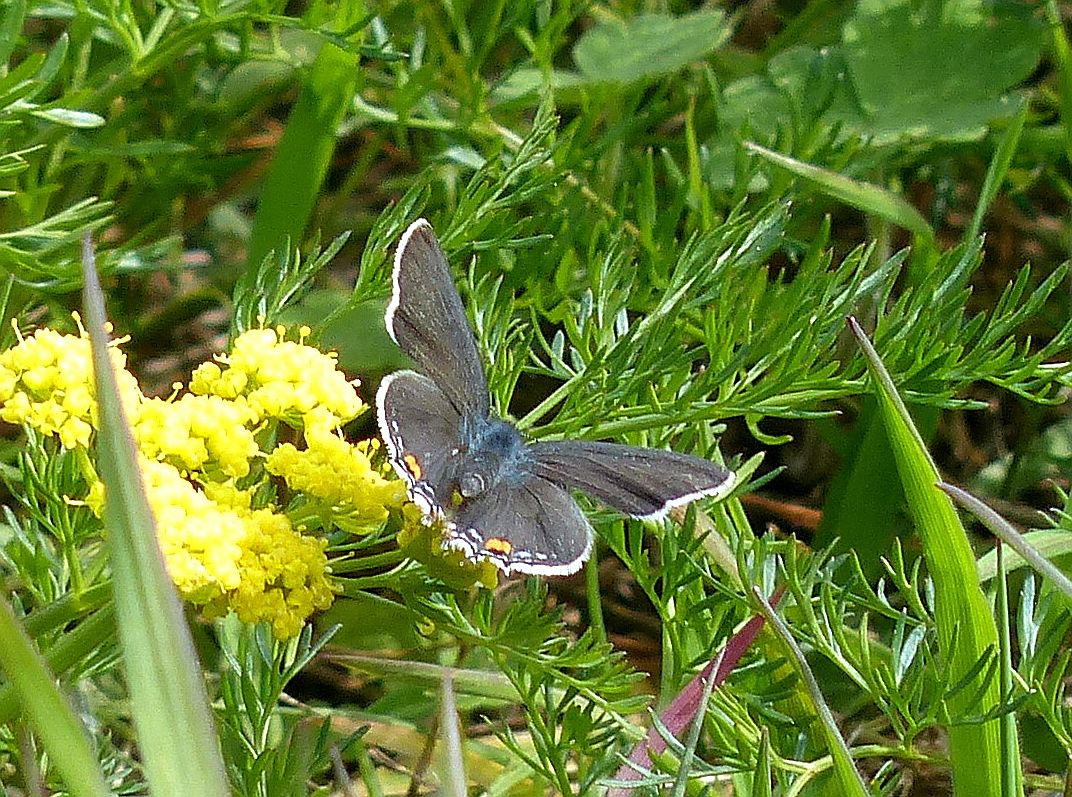 Grey Hairstreak
Strymon melinus
(Lep.: Lycaenidae) Aziza Cooper