2015 September 24
Today we have reports of insects large and small. Barbara Dashwood reports a large one – the caterpillar of a Polyphemus Moth at Gorge Road on September 22. And Scott Gilmore reports a small one. Scott writes: Yesterday at work in the men's washroom I saw a larger Moth Fly (family: Psychodidae) than I normally find in my bathroom at home. Turns out it is a Filter Fly, Clogmia albipunctata. Just goes to show it is always worth keeping your eyes out for insects no matter where you are! Bathrooms are the best place to find this rather interesting group. [Jeremy Tatum comments: We rarely have pictures of psychodids on this site, but, on looking back, I see that we did have an unidentified psychodid contributed by Ken Vaughan on September 19, 2012.]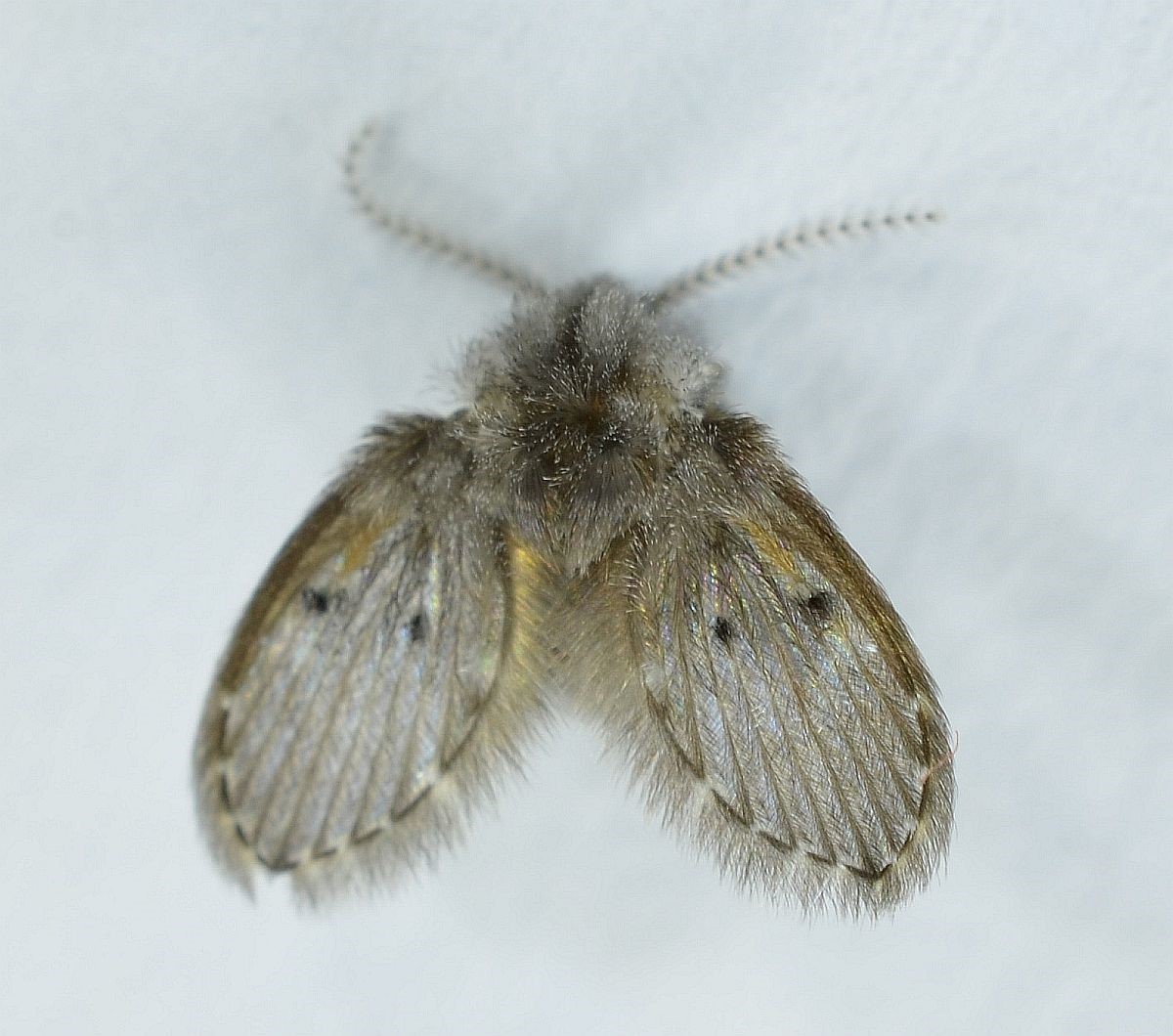 Filter Fly Clogmia albipunctata (Dip.: Psychodidae)
Scott Gilmore
Ann Nightingale sends a photograph of a Painted Lady from McIntyre reservoir, Central Saanich, September 15.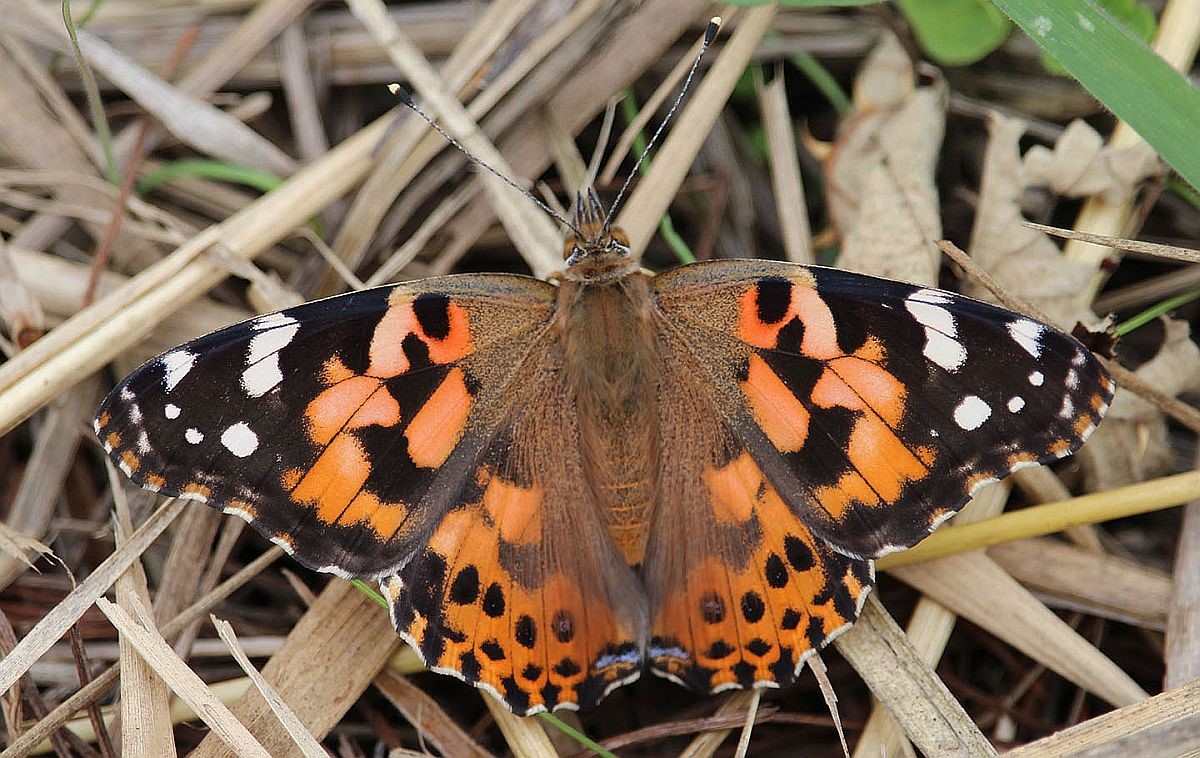 Painted Lady Vanessa cardui (Lep.: Nymphalidae) Ann Nightingale
Butterflies are becoming a little scarce now, although Jeremy Tatum counted 21 Cabbage Whites in the Martindale Valley yesterday. Please keep reporting these and other species, so we know the last dates of sightings. Jeremy writes that today he watched an adult Autographa californica nectaring at Red Clover in classical plusiine style in the Martindale Valley.