2015 August 10
Ann Nightingale sends a picture of a giant sawfly larva from Pedder Bay today.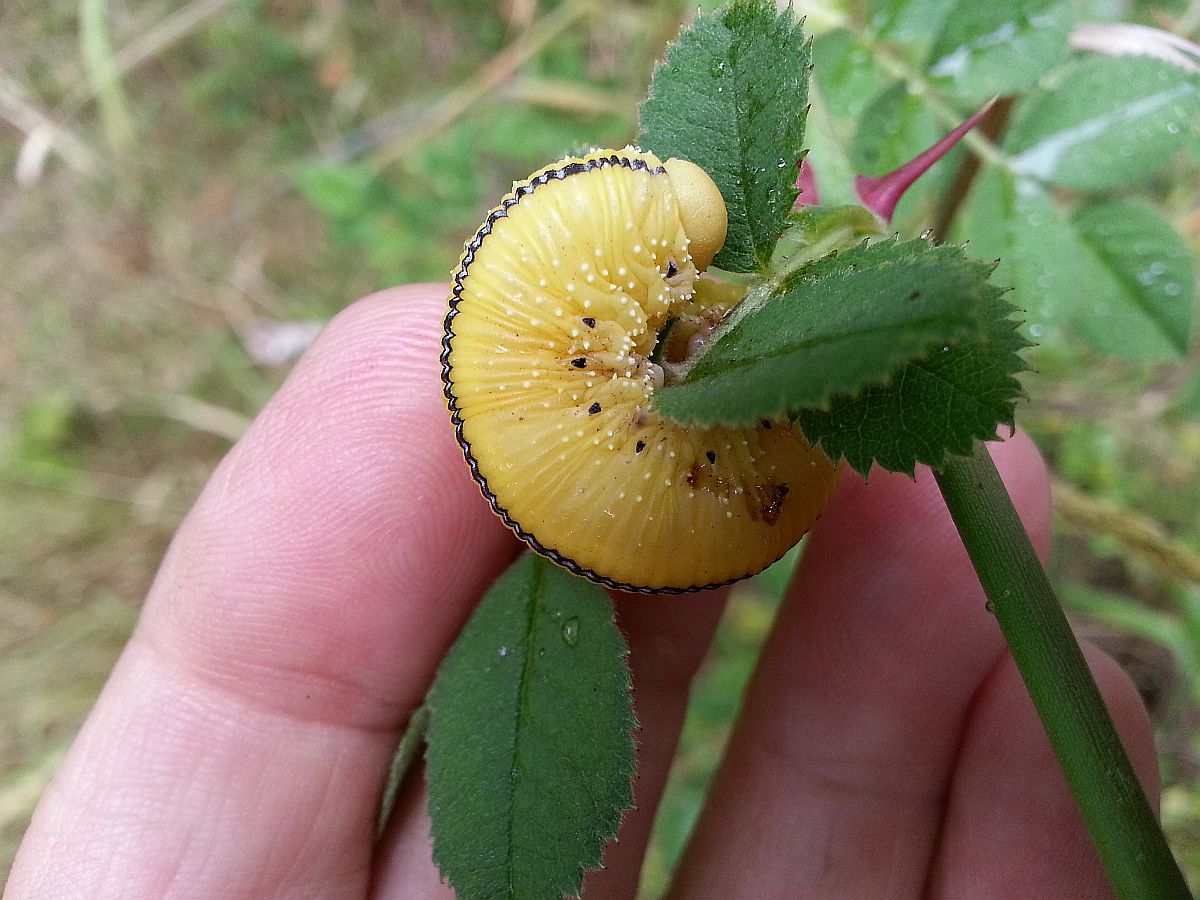 Giant sawfly
Cimbex americana
(Hym.: Cimbicidae) Ann Nightingale
Jeremy Tatum went hill-topping on Mount Douglas at 7:00 pm today. He scored one each of Red Admiral and Painted Lady. I don't think anyone has done Highrock Park in Esquimalt yet.
Scott Gilmore writes: I found an interesting plant bug (Miridae) on my house earlier today. I think it is in the genus Phytocoris.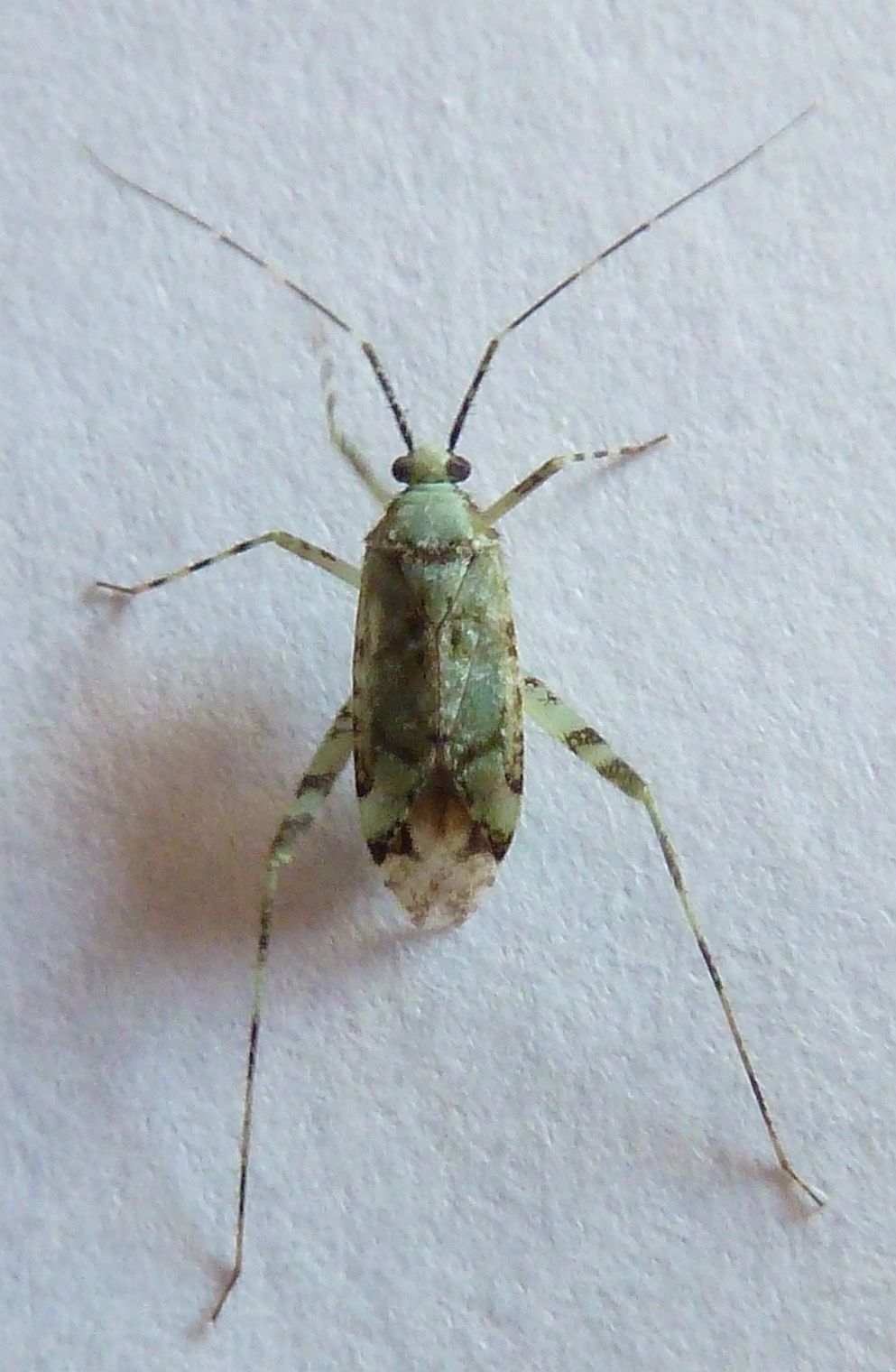 Plant bug, probably
Phytocoris
sp. (Hem.: Miridae) Scott Gilmore