2015 June 2
Jeremy Tatum writes: We have a problem – but the sort of problem that I like to have. We have received so many reports or photographs that I'm having difficulty getting them all up at once! I'll have to spread them out over two or three days, so please be patient. And please don't let that put you off for sending more in. The more the merrier! As I say – it's a nice problem to have!
A few days ago Gordon Hart sent a photo of the damselfly below. Apologies from both of us for mislabelling it earlier, and thanks to Rob Cannings for putting us right.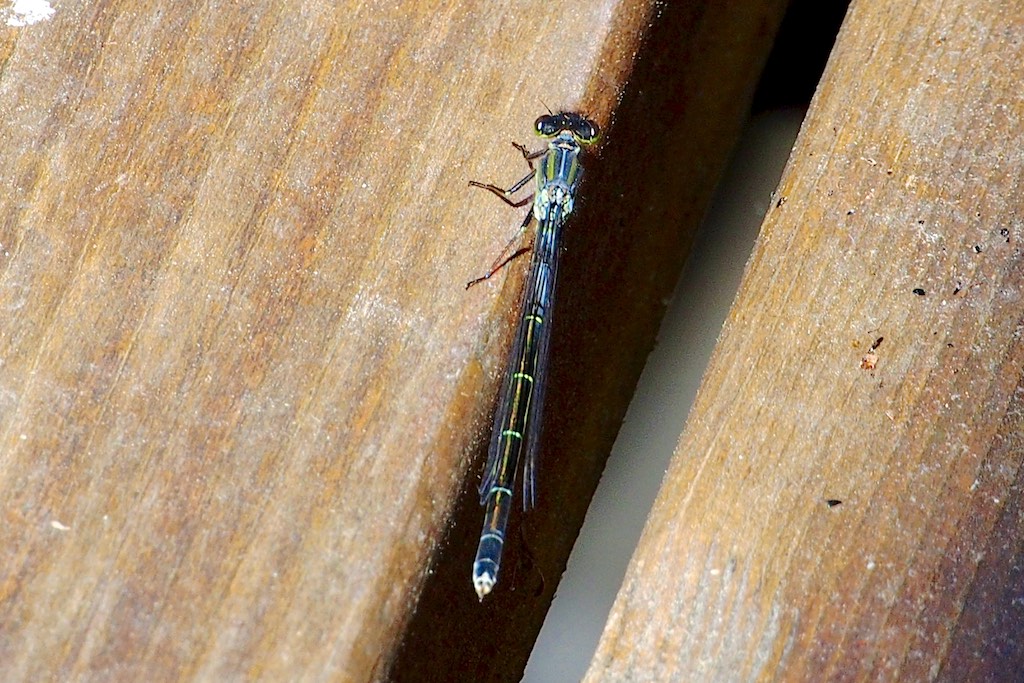 Female Ischnura (probably cervula) (Odo.: Coenagrionidae) Gordon Hart
Libby Avis writes: Arrowsmith was definitely the place to be this past weekend…. By happenstance we went up on Sunday, the day after Mike and Aziza, and checked out two or three sites on the mountain. We saw pretty much the same list as they did. Missed the Painted Lady; only saw one satyr and only id'd one blue – they were going by so fast that we gave up chasing them! Did manage to add a few other species, however:
Western Sulphur – two or three
Forester Moth, Alypia langtoni. Unfortunately no photo – just zapped by.
Enchoria lacteata – several pretty battered up
Spearmarked Moth, Rheumaptera hastata/subhastata
Western Elfin
Cedar Hairstreak (this was at Loon Lake on the hump on the way home)
And last but not least, Moss's Elfin which was a bit of a coup for us. Haven't seen it before and may be a range extension.
Also a couple of large sawflies (Trichiosoma triangulum) and a couple of beetles which I have yet to ID.
We're hoping to make it down to the Metchosin Bioblitz in a couple of weeks. Will you be going too?
Jeremy Tatum writes: I think this last question was for me, but I'll post it anyway as a reminder for all enthusiasts – Metchosin Bioblitz coming soon!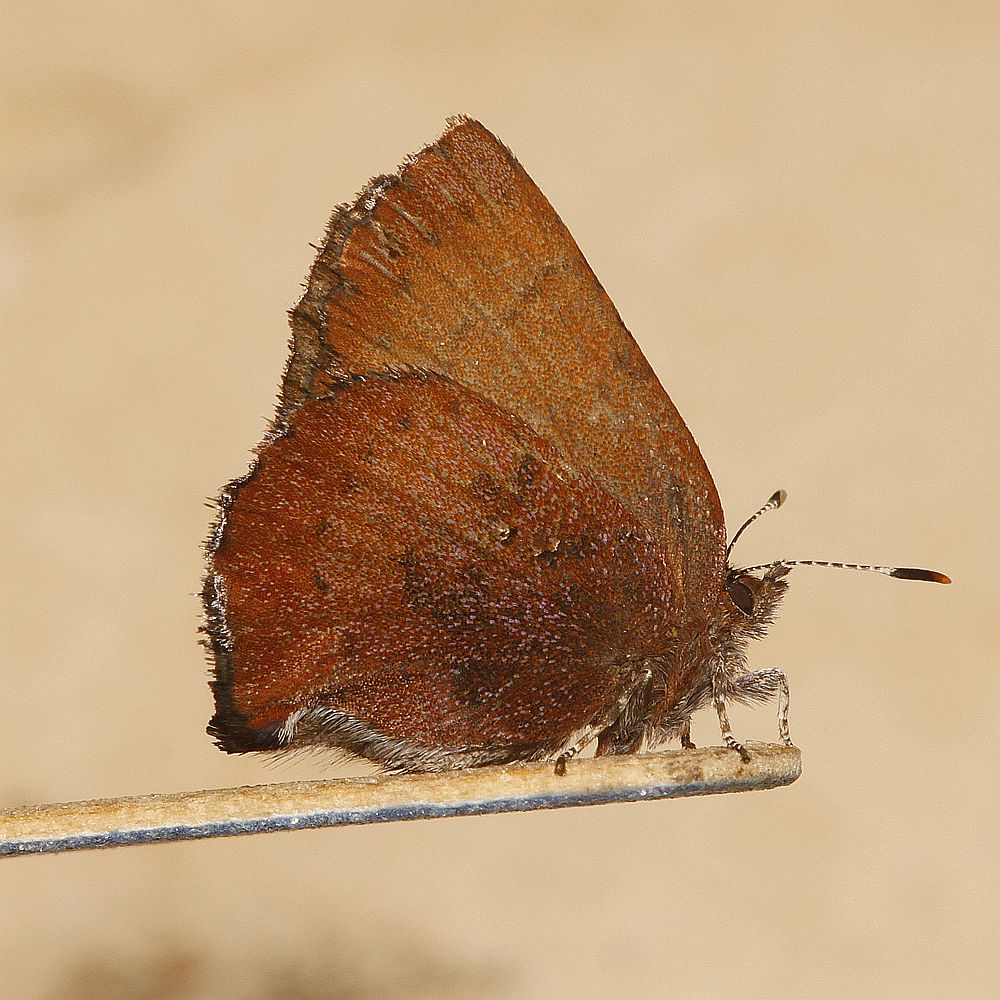 Western Brown Elfin
Incisalia iroides
(Lep.: lycaenidae) Libby Avis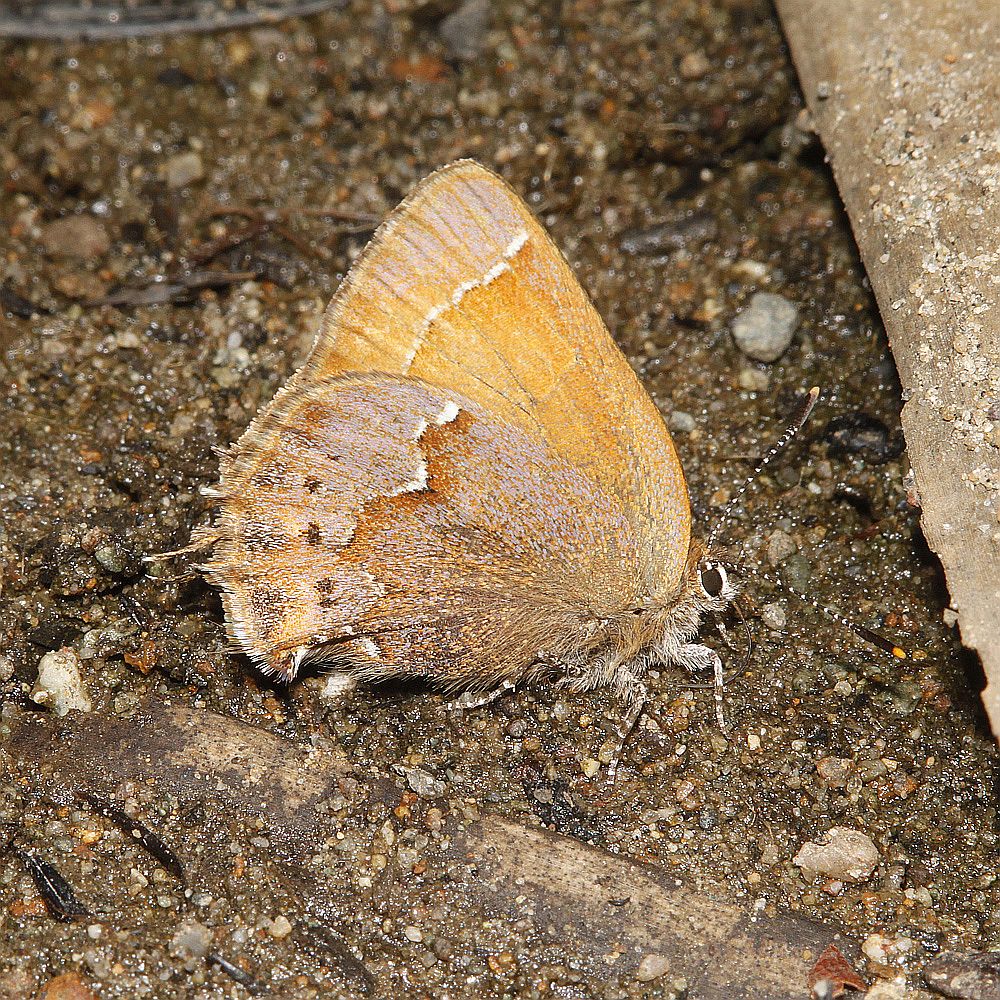 Cedar Hairstreak
Mitoura rosneri
(Lep.: Lycaenidae) Libby Avis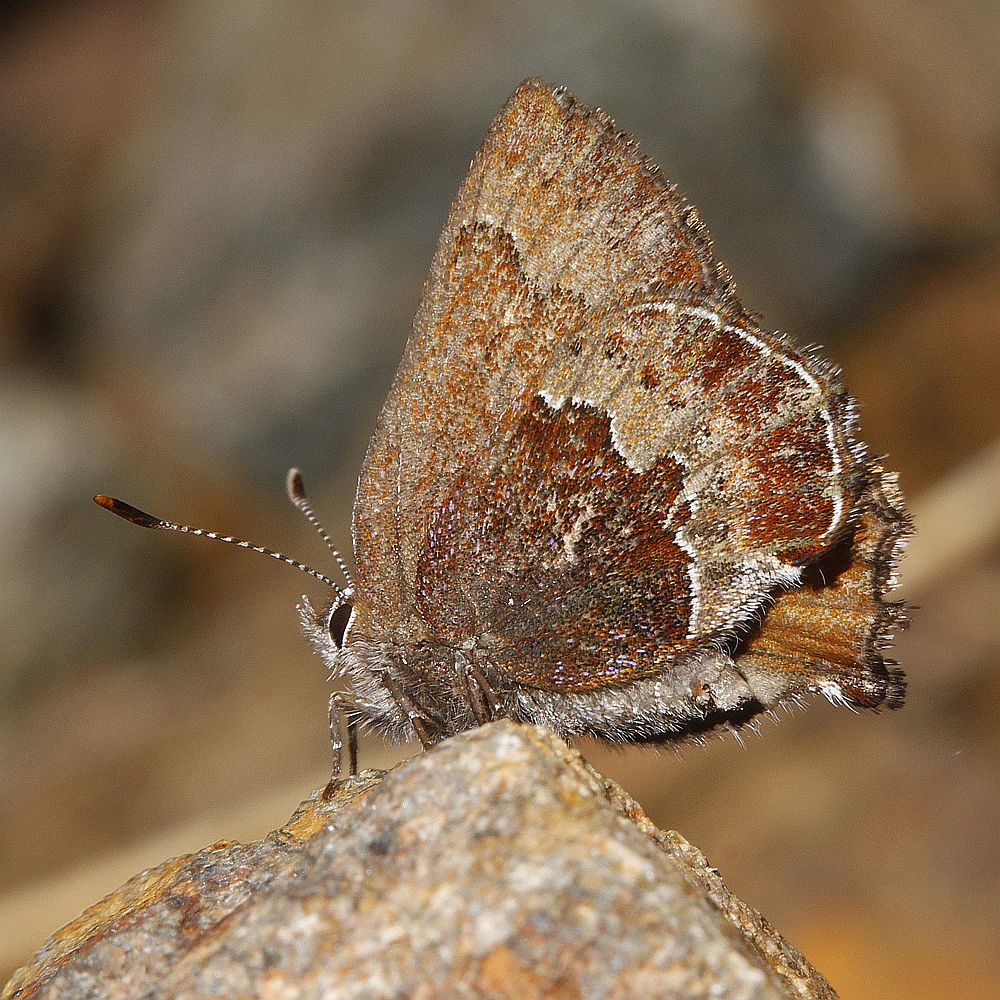 Moss's Elfin
Incisalia mossii
(Lep.: Lycaenidae) Libby Avis
Aziza Cooper sends a few photographs from her May 30 trip to Mount Cokely with Mike Yip. All butterflies that we don't get here in Victoria!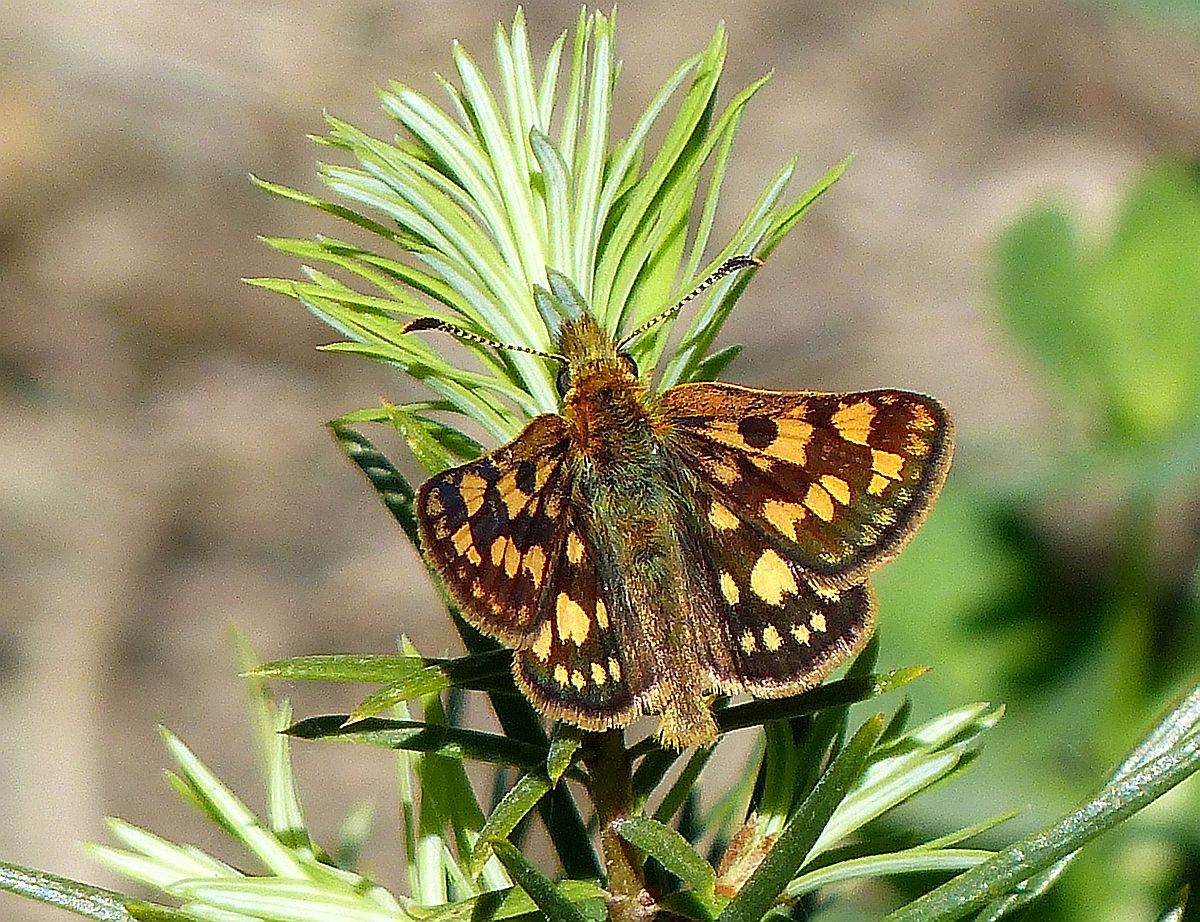 Arctic Skipper
Carterocephalus palaemon
(Lep. Hesperiidae) Aziza Cooper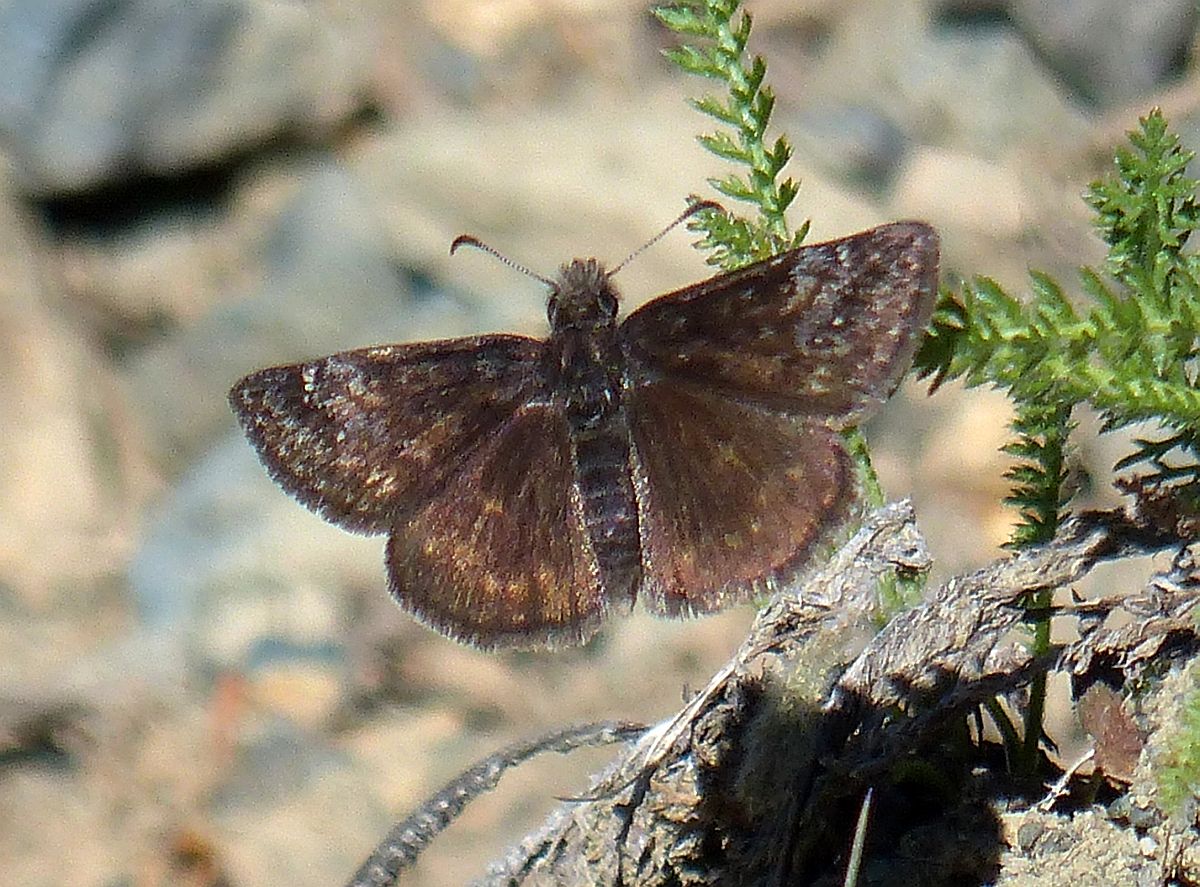 Persius Duskywing Erynnis persius (Lep.: Hesperiidae) Aziza Cooper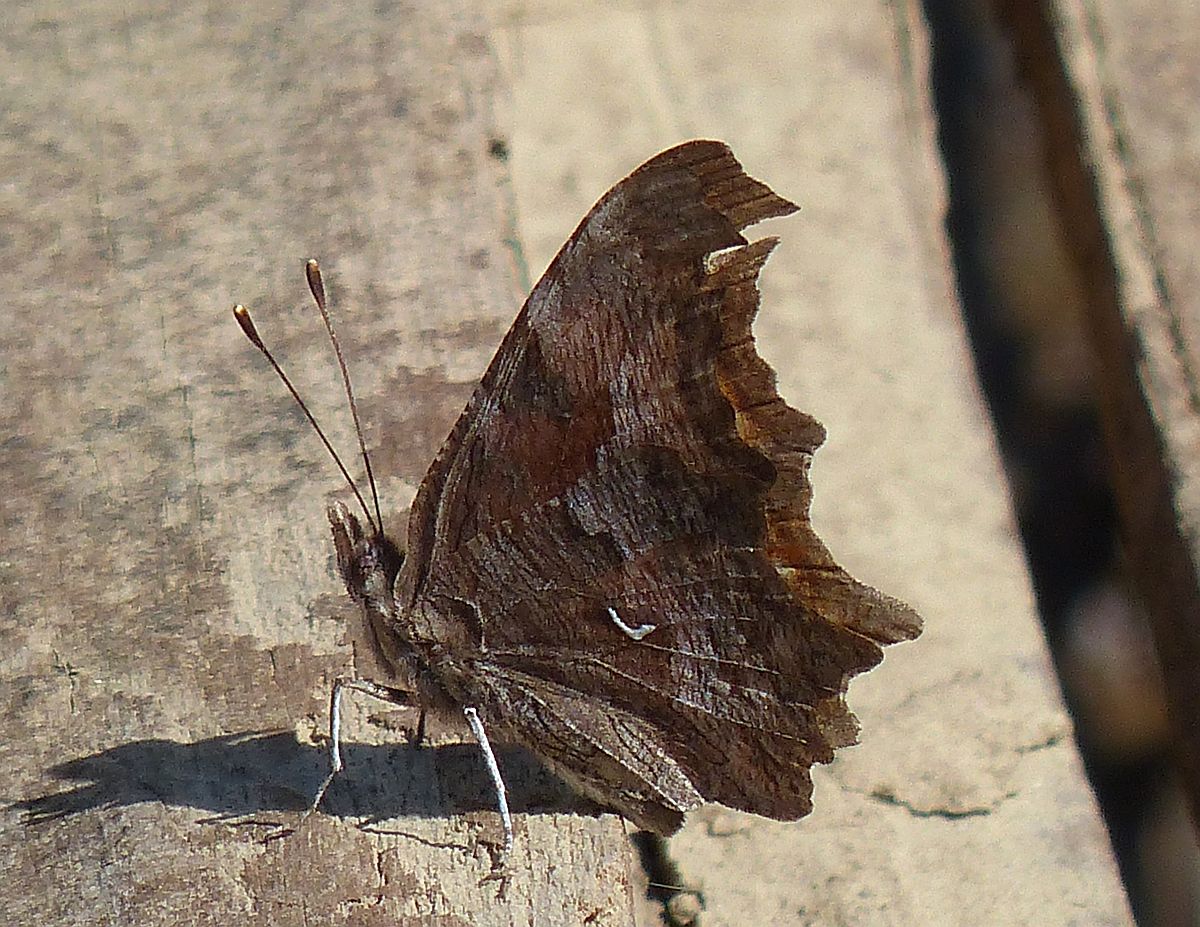 Hoary ("Zephyr") Comma Polygonia gracilis (Lep.: Nymphalidae) Aziza Cooper
Clodius Parnassian Parnassius clodius (Lep.: Papilionidae) Aziza Cooper