2021 September 16
Aziza Cooper sends a photograph of a moth that was at her garage light on Salsbury Way on September 13. Jeremy Tatum writes: I had no idea what it was, so I sent the photograph to Libby Avis, and, to my surprise she returned with the news that it is a colour variety of Neoalcis californiaria. We haven't had one quite like this in Invert Alert before, but Libby sees them often at Port Alberni.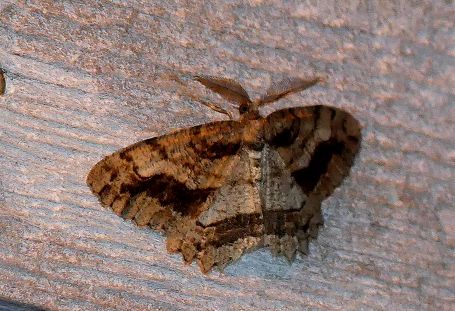 Neoalcis californiaria (Lep.: Geometridae) Aziza Cooper
Corrigendum: I had incorrectly labelled a fly in yesterday's Alert as a syrphid. Thanks to Jeremy Gatten for giving us the correct identification. See yesterday's Alert for the correction.