2015 August 2
Aziza Cooper writes: Today seven people took a walk to the Kinsol Trestle to look for butterflies. We all agreed that in the right season, it could be an excellent place, but today we saw only four species:
Woodland Skipper – 10
Cabbage White – 3
Lorquin's Admiral – 1
comma sp. – 1
The trestle is very impressive, towering above the river. It was a hot day for a walk. We saw many dragonflies and a few other interesting insects. I'll look forward to returning there sometime next spring.
Aziza
Here is a dragonfly and a wasp that Aziza photographed during the butterfly walk. She also photographed an interesting fly – and we are working on its identification before we post it!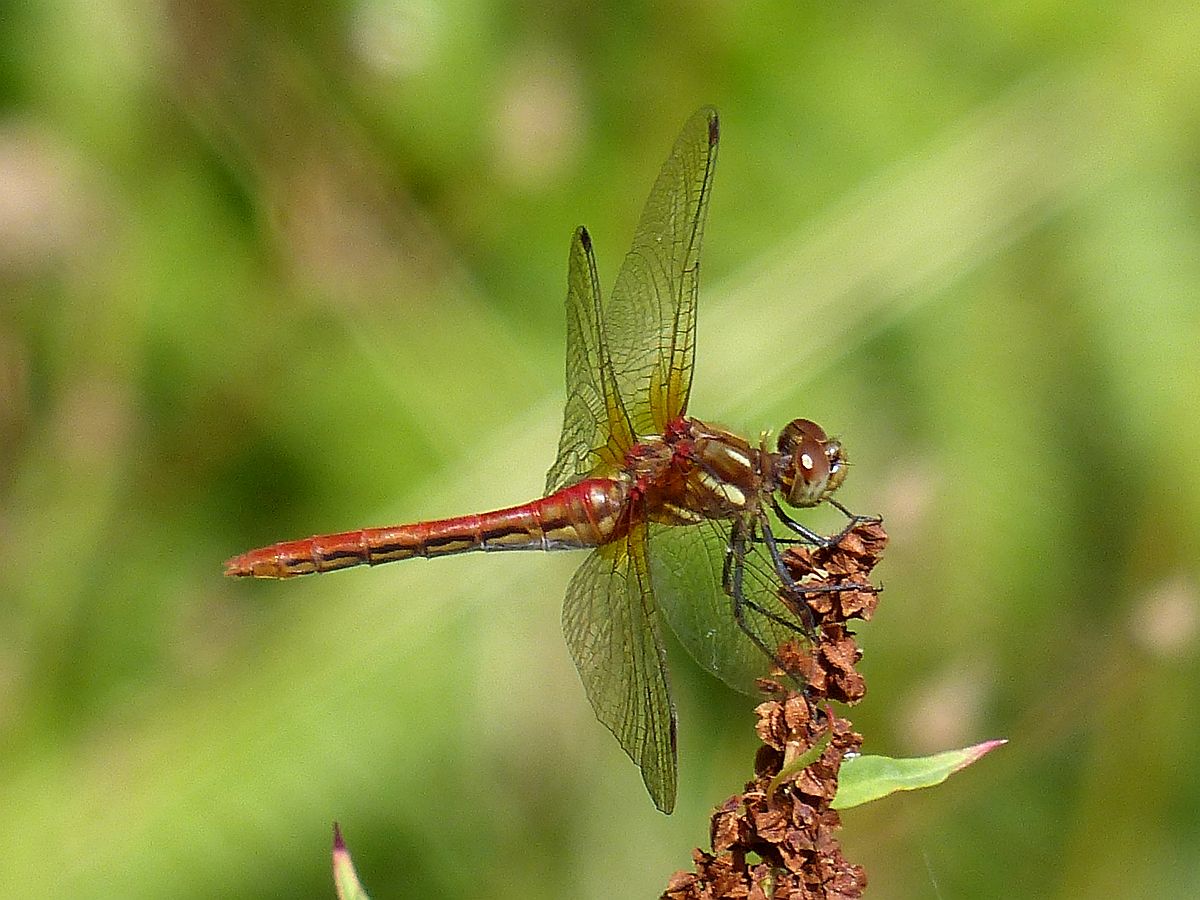 Striped Meadowhawk
Sympetrum pallipes
(Odo.: Libellulidae) Aziza Cooper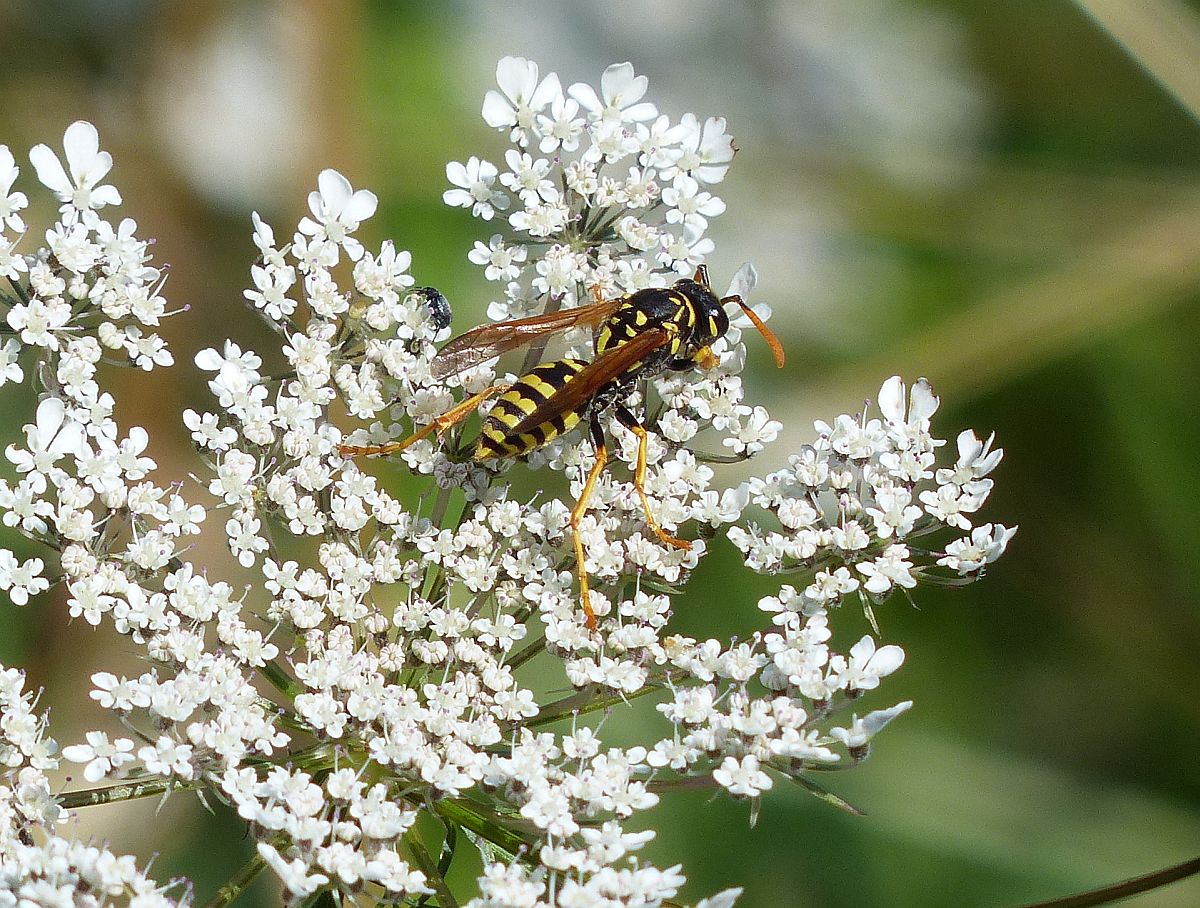 European Paper Wasp
Polistes dominula
(Hym.: Vespidae) Aziza Cooper
Gordon Hart writes: Here at home in the Highlands on August 1 the same butterflies as earlier in the week are still present , including the Cedar Hairstreak. I saw what I think was a very large Dobsonfly (Corydalinae) , but it landed out of range so I was unable to get a picture. I did manage a picture of a very nice Blue Dasher, Pachydiplax longipennis, with green eyes.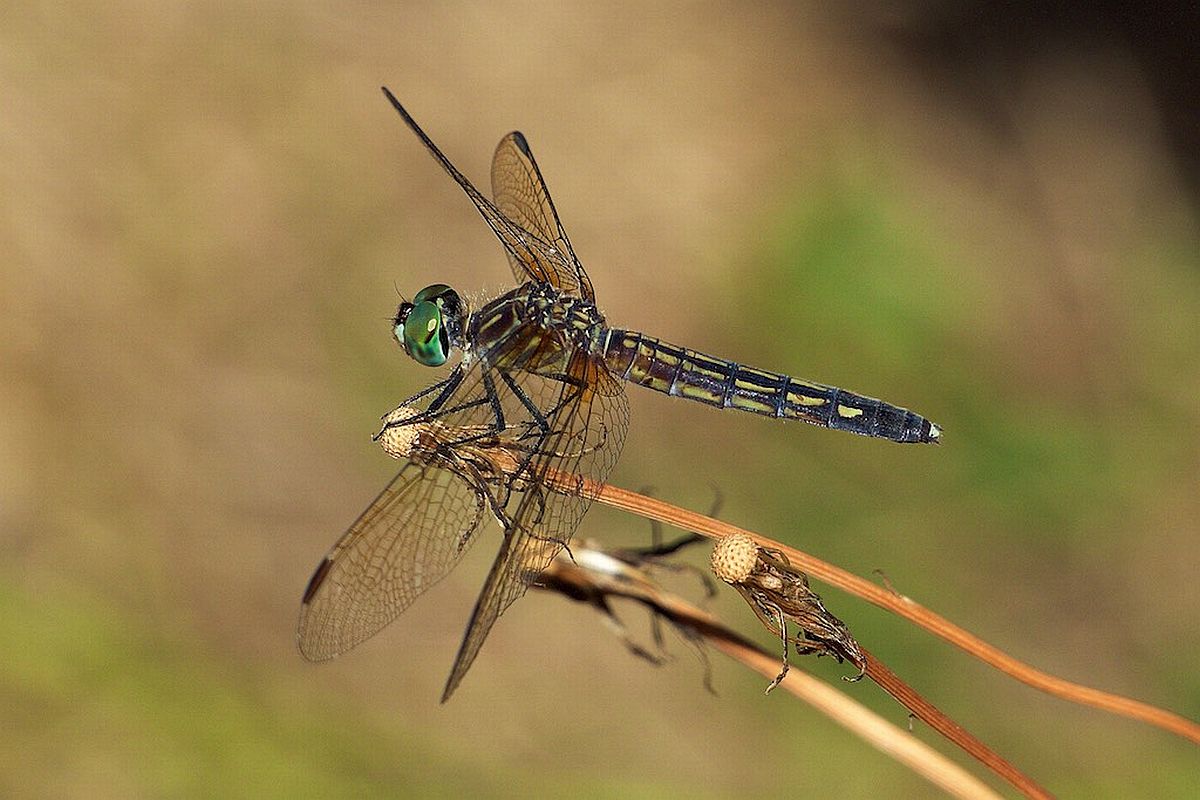 Blue Dasher
Pachydiplax longipennis
(Odo.: Libellulidae) Gordon Hart
Aziza Cooper photographed a brown Yellow Woolly Bear at Tod Creek Flats, July 31.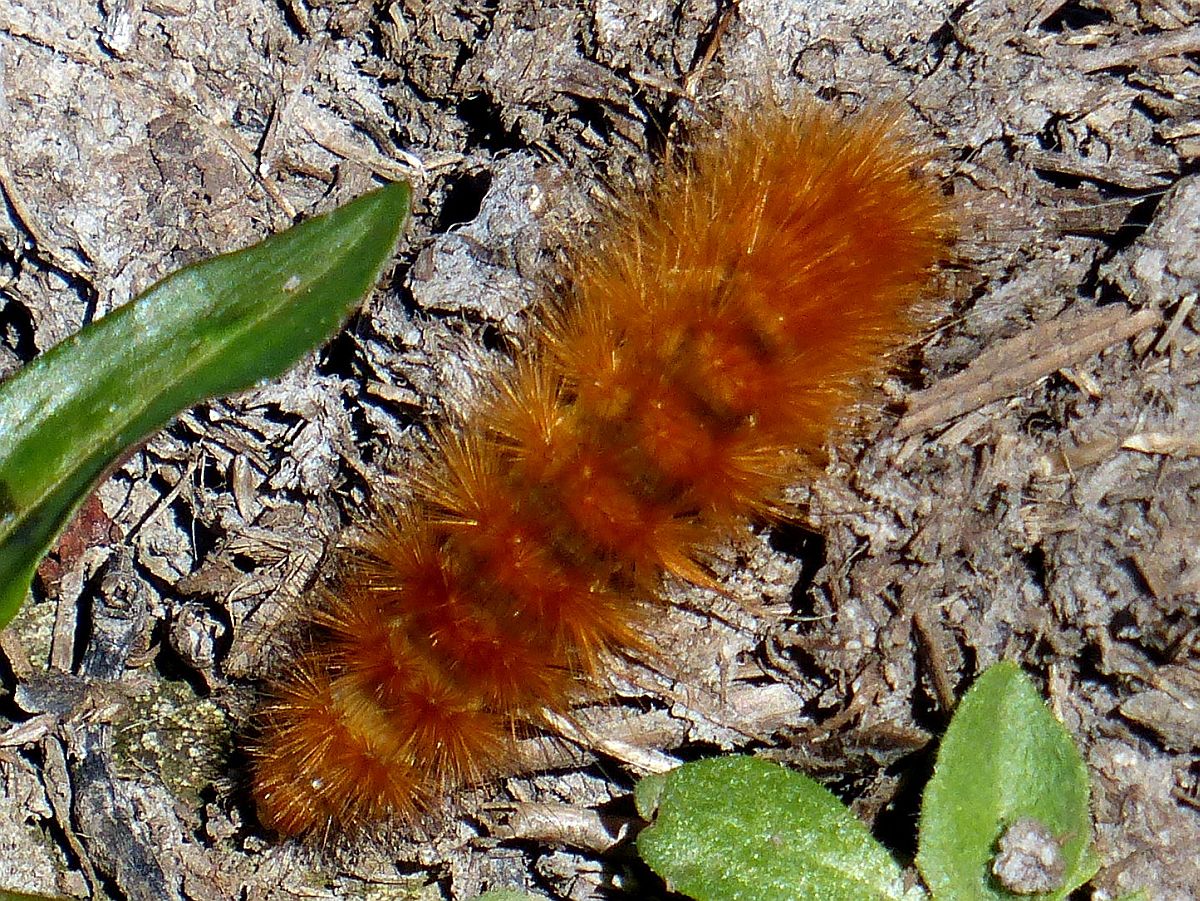 Yellow Woolly Bear Spilosoma virginica (Lep.: Erebidae – Arctiinae) Aziza Cooper
Annie Pang photographed a White-faced Hornet (also known as Bald-faced Hornet) on August 1.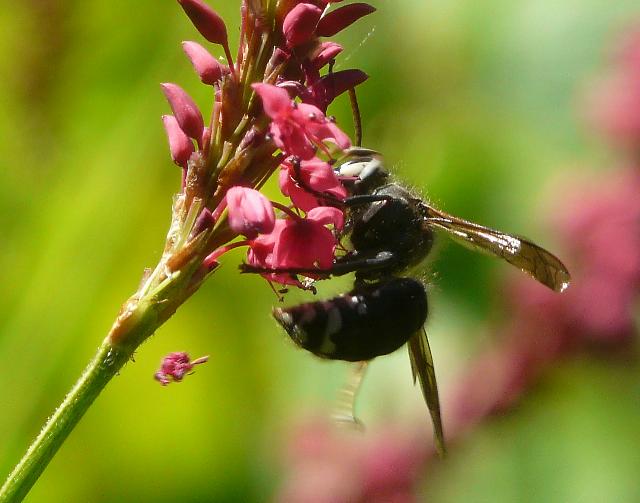 White-faced Hornet Dolichovespula maculata (Hym.: Vespidae) Annie Pang
Rosemary Jorna sends a photograph of an unknown noctuid caterpillar feeding on roses in a garden near Kemp Lake. August 1.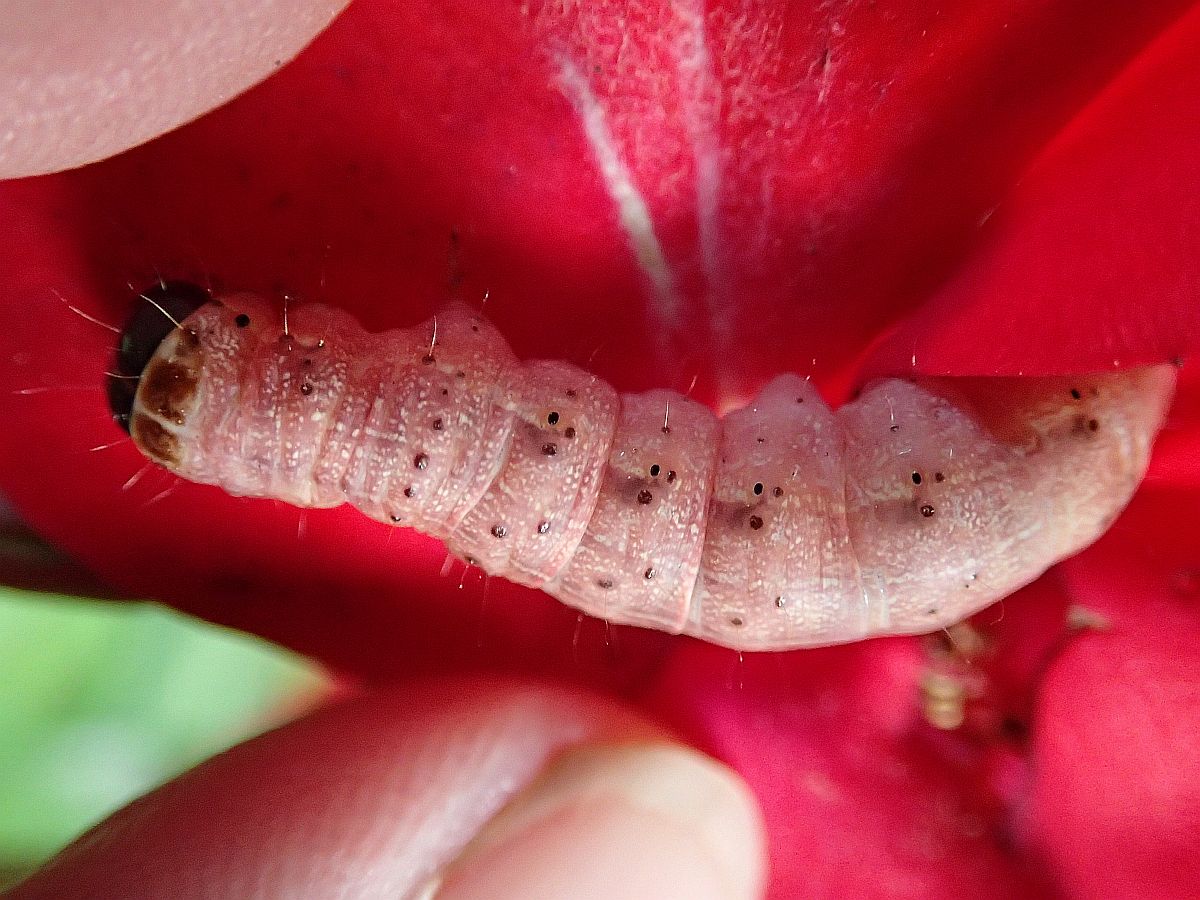 Unknown caterpillar (Lep: Noctuidae) Rosemary Jorna