2018 October 11
   Jeremy Tatum writes:  This is the second time this season that I have found this bug on my bed – but I swear to you it is not a Bed Bug. It is a Western Conifer Seed Bug.  I don't know why it likes my bed – I have no conifer seeds to offer it.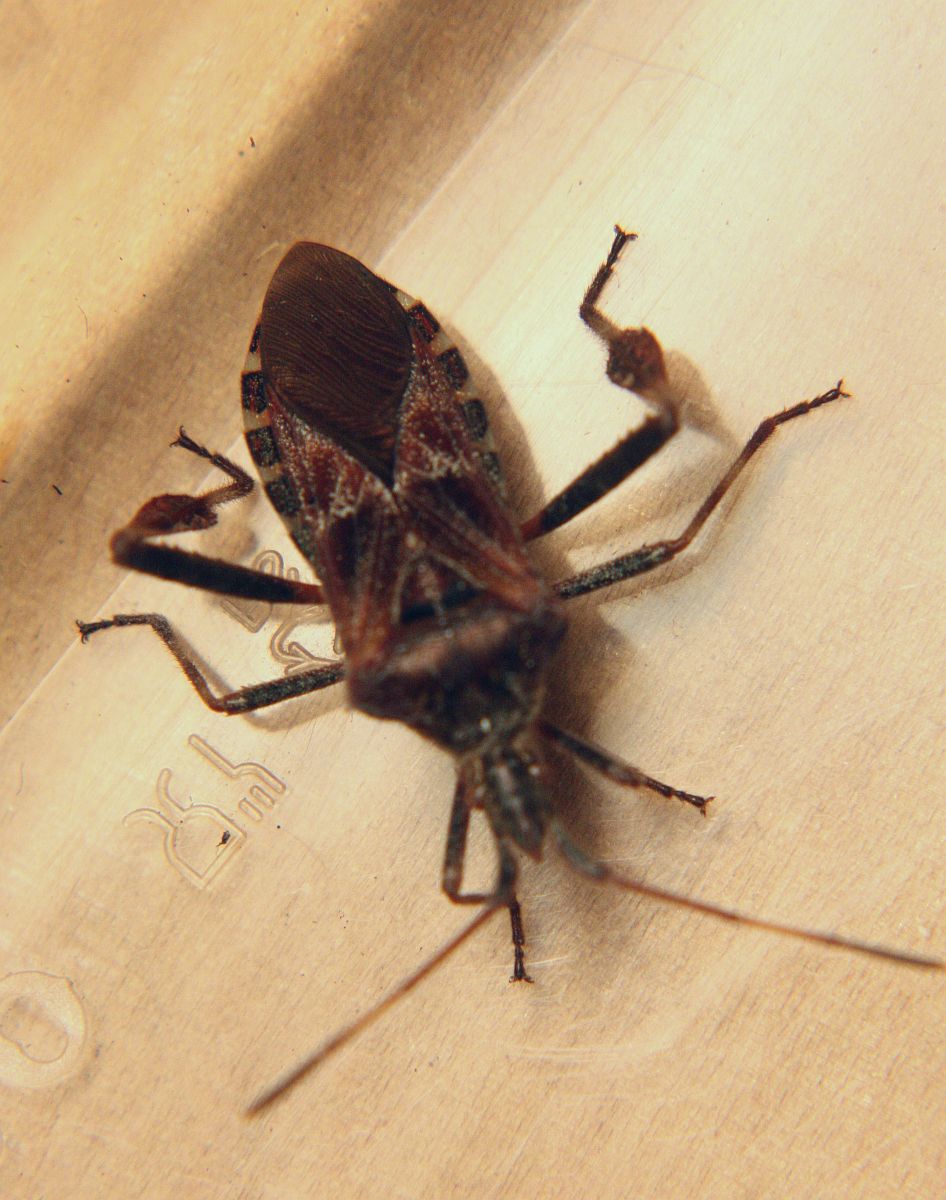 Western Conifer Seed Bug Leptoglossus occidentalis (Hem.: Coreidae)
Jeremy Tatum
   Here is the cocoon of a Polyphemus Moth: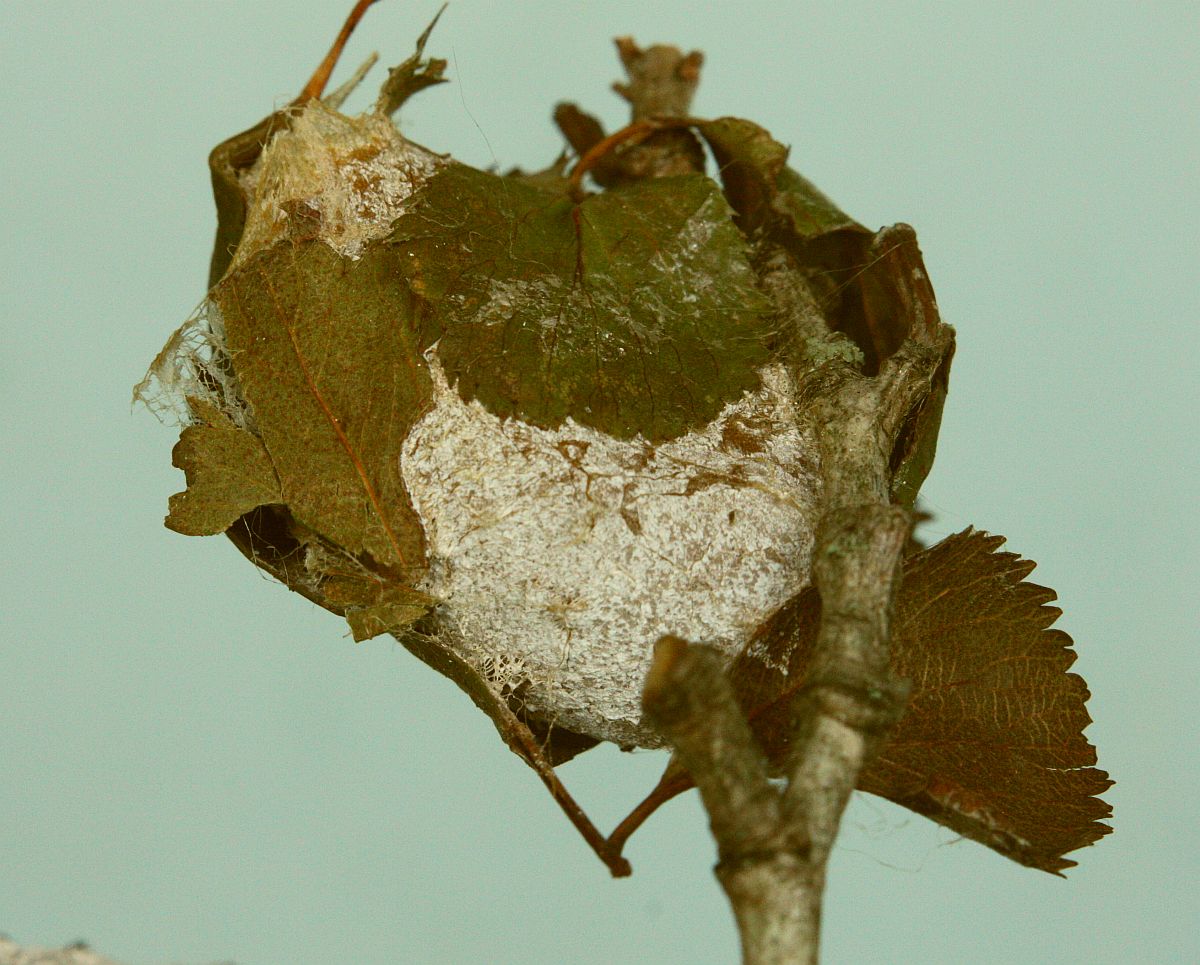 Polyphemus Moth Antheraea polyphemus  (Lep.: Saturniidae)   Jeremy Tatum
   Banded Woolly Bears are showing up now.   Here is one photographed by Sonia Voicescu this afternoon on the Lochside Trail next to Michell's Farm.
Banded Woolly Bear Pyrrharctia isabella (Lep.: Erebidae – Arctiinae)  Sonia Voicescu
   Libby Avis writes from Port Alberni:  Things are starting to wind down here. So far this week, a couple of Ceranemota, Tetracis jubararia, Ennomos magnaria, Philedia punctomacularia, Sunira decipiens, Agrotis ipsilon, Pleromelloida cinerea and Lithophane innominata. Autographa californica still around in the garden. Definitely well into the fall species!
   Gordon Hart writes:  Yesterday at Swan Lake, while I was watching Yellow-rumped Warblers eating Red Osier Dogwood berries, a fresh Red Admiral flew by landing on some brambles.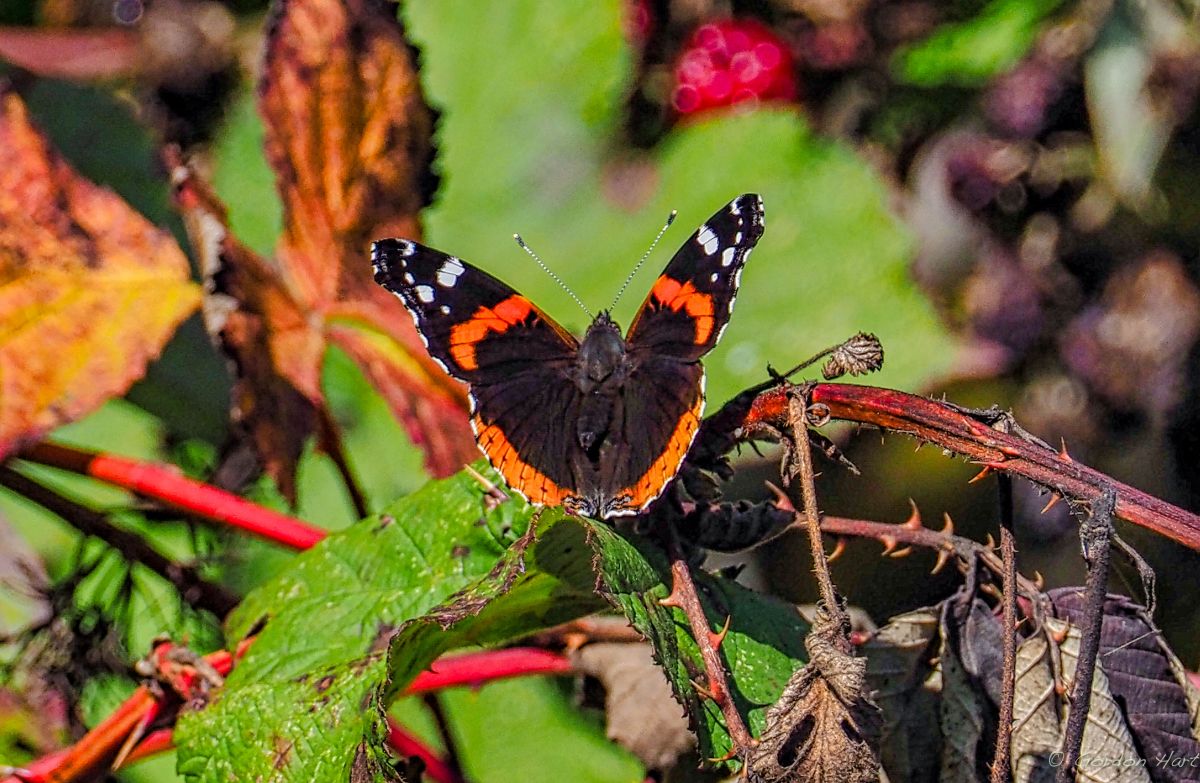 Red Admiral Vanessa atalanta (Lep.: Nymphalidae)  Gordon Hart