2023 April 7
   Jochen Möhr seems to have solved the problem of how to distinguish between Eupithecia nevadata  and E. ravocostaliata – by photographing one of each at his Metchosin home last night!  Look at the shape of the dark mid-costal patch – triangular in nevadata and a thin rectangle in ravocostaliata.   Klaus Bolte, in his monograph on Canadian pugs, also mentions that the shade of brown in the two species is different.  Difficult to describe in words, but quite evident in Jochen's photographs.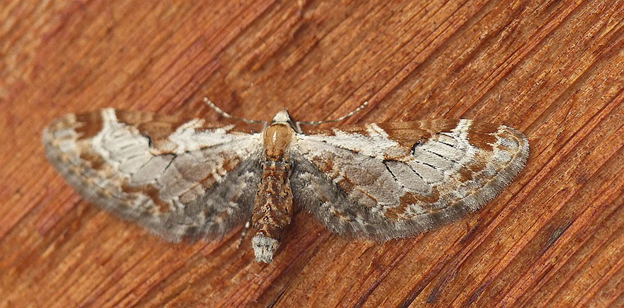 Eupithecia nevadata   (Lep.: Geometridae)  Jochen Möhr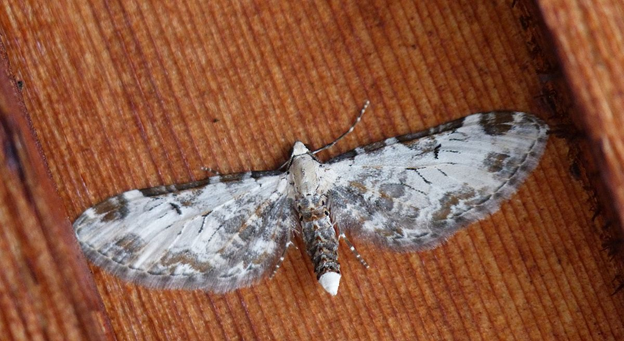 Eupithecia ravocostaliata   (Lep.: Geometridae)  Jochen Möhr
   Jochen also photographed an Emmelina monodactyla: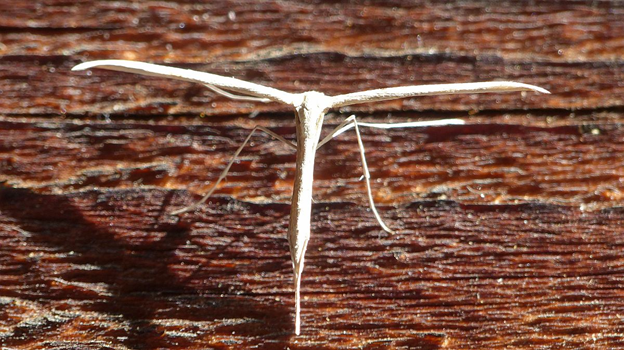 Emmelina monodactyla  (Lep.: Pterophoridae)  Jochen Möhr
   Val George photographed an Oak Winter Highflyer that was was on the wall of his Oak Bay house this morning, April 7: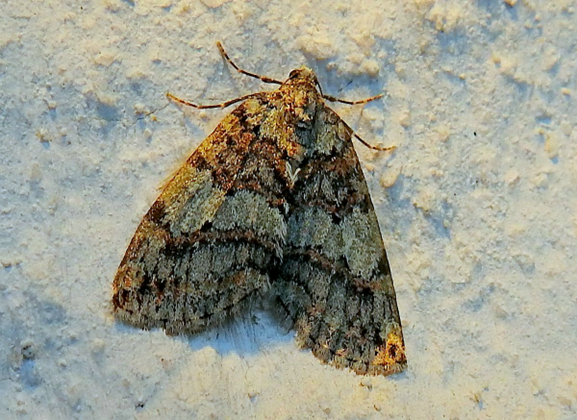 Hydriomena nubilofasciata  (Lep.: Geometridae)  Val George
      Jeff Gaskin saw his first of the year Cabbage White today, April 07, in Helmcken Centennial Park.