2010 January 1a
Jeremy Tatum writes: I went to Goldstream Park this morning, hoping to find an Erannis. I was unsuccessful – I may have left it too late in the season. However, there were lots of Winter Moths there – mostly occidentalis and "dunnos". I couldn't resist photographing a well-patterned one, shown below. I believe it to be occidentalis. The occidentalis "streak" isn't very obvious, but is best seen (as it often is) when viewed from a distance. There were a number of rather uniform unpatterned grey moths there (one shown below), which could easily be dismissed as just brumata. However, it may be that occidentalis, like brumata, has an unpatterend form, and, since it was Goldstream Park, and late in the season, I'd like to keep open the possibility that these unpatterned ones there were occidentalis. I am beginning to suspect that occidentalis flies later than brumata; that winter moths seen in November are mostly brumata, and winter moths seen in January are mostly occidentalis. Further observations needed!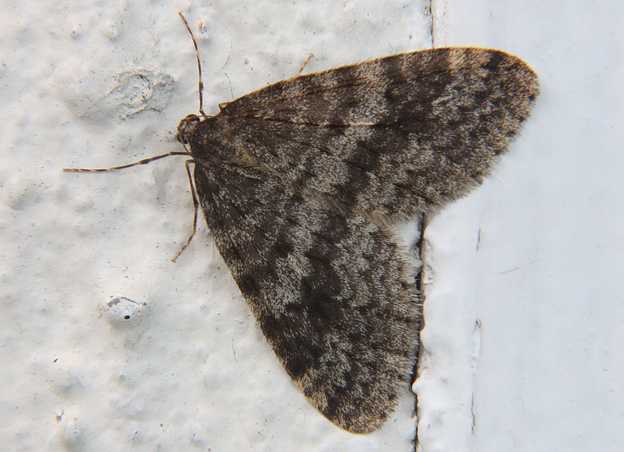 Operophtera occidentalis (Lep.: Geometridae) Jeremy Tatum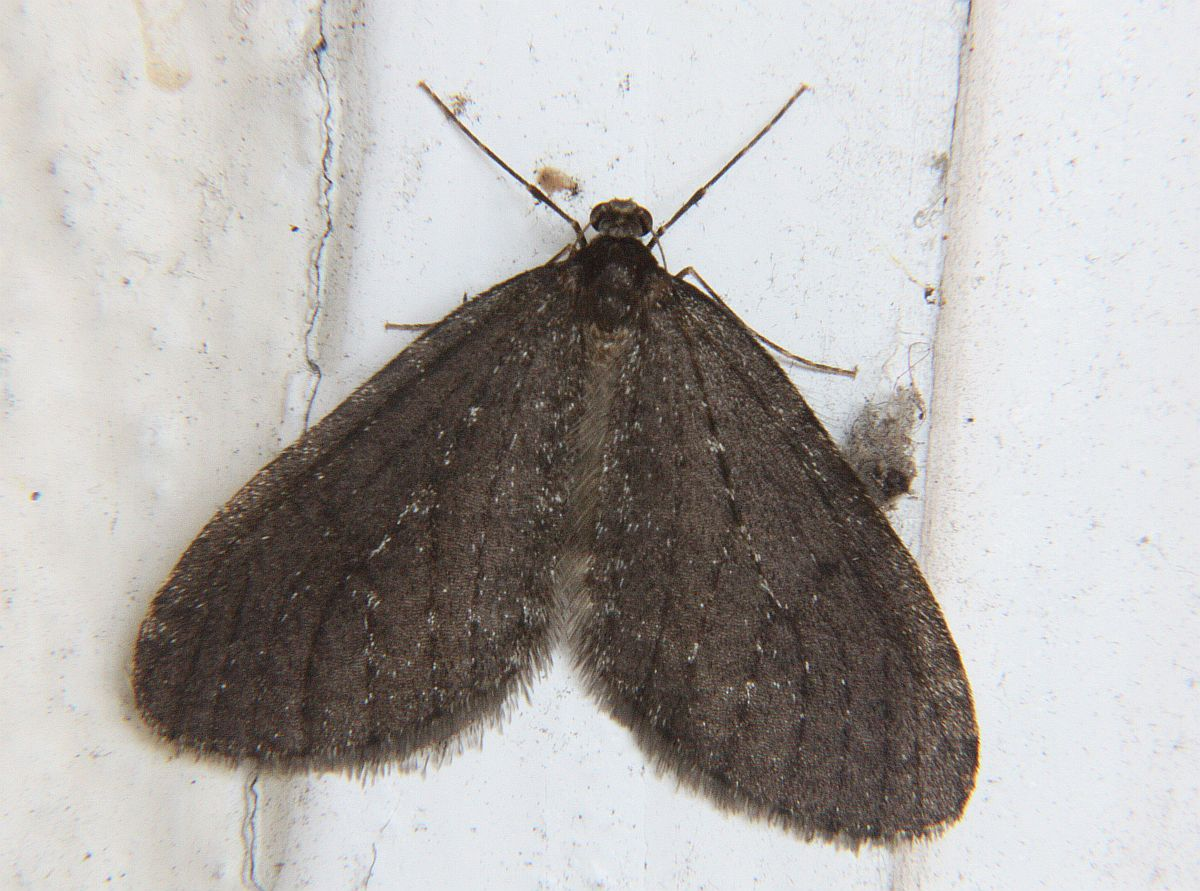 Operophtera sp. (Lep.: Geometridae) Jeremy Tatum
I'll post the 2019 Butterfly Report separately in another posting later today. It is in a different computer.
Thank you all who contributed to photographs and sightings in 2019, and to the several experts who identified many animals for us. Here's wishing all a Happy New Decade.