2019 November 4
Mr E sends a photograph of a Stonefly on a coffee cup at Goldstream Park, November 3. Jeremy Tatum writes: Stoneflies are regretfully under-represented in Invertebrate Alert, there having been only two (in 2014 and 2016) shown before since the site started in 2010. They are common in Goldstream Park, and deserve more attention from photographers. I wonder ifany viewer can identify this individual, even if only to Family level.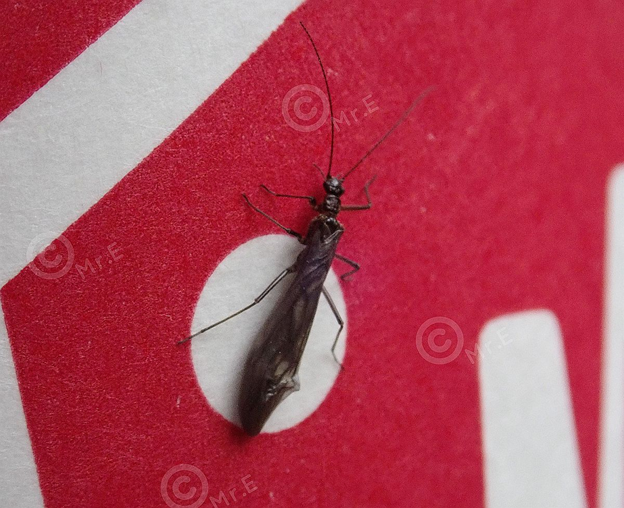 Stonefly (Plecoptera) Mr E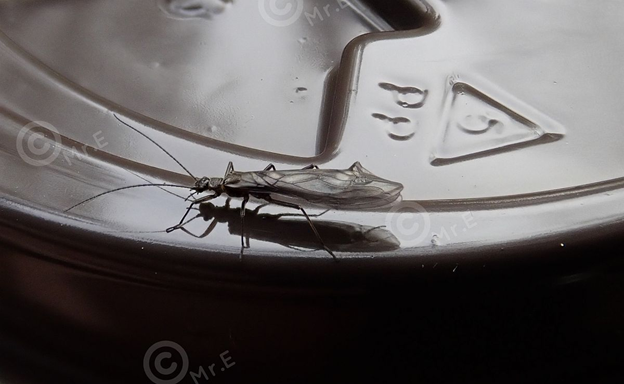 Stonefly (Plecoptera) Mr E
Jochen Möhr's moths from Metchosin this morning:
3 Epirrita autumnata
7 Sunira decipiens
1 Erannis vancouverensis
Jeremy Tatum writes: I shall dutifully label the photograph below Erannis vancouverensis, although I don't know the difference between it and E. defoliaria.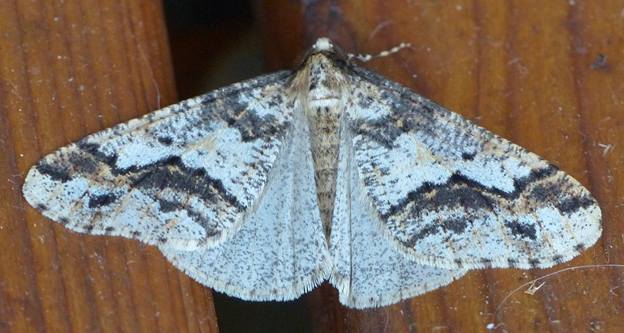 Erannis vancouverensis (Lep.: Geometridae) Jochen Möhr