2019 August 5 afternoon
Thanks to Scott Gilmore and Libby Avis for pointing out my misidentification of the moth seen in yesterday's Butterfly Walk. See this morning posting, where I now have the correct label. Apologies to viewers and especially to the photographers. It is not a footman moth, but a scape moth – same family, subfamily and tribe, but different subtribe!
Jochen Möhr's moths in Metchosin this morning:
2 Campaea perlata
1 Clemensia umbrata
1 Dasychira grisefacta
2 Drepanulatrix sp.
2 Enypia packardata
1 Hesperumia sulphuraria
1 Lacinipolia strigicollis
6 Lophocampa argentata
2 Nemoria darwiniata
1 Neoalcis californiaria
2 Oligia divesta
3 Panthaea virginarius
3 Perizoma curvilinea
3 Pero mizon
1 Schizura (ipomoeae?)
Thank you, as ever, to Libby Avis for the identifications.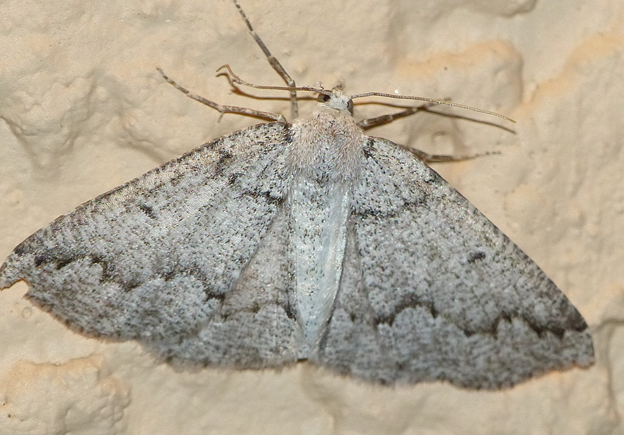 Enypia packardata (Lep.: Geometridae) Jochen Möhr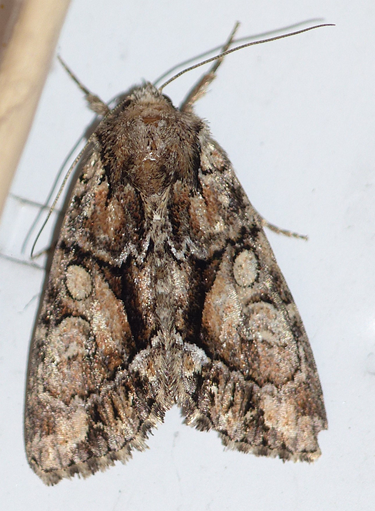 Oligia divesta (Lep.: Noctuidae) Jochen Möhr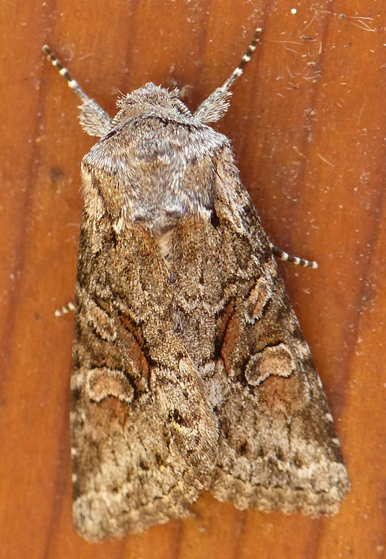 Lacinipolia pensilis (Lep.: Noctuidae) Jochen Möhr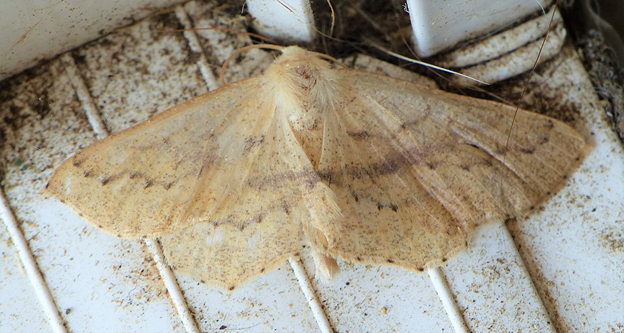 Sabulodes aegrotata (Lep.: Geometridae) Jochen Möhr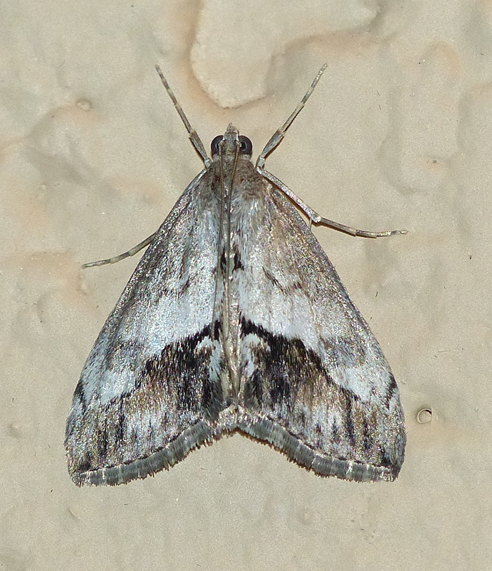 Evergestis funalis (Lep.: Crambidae) Jochen Möhr
If this morning's posting was rated PG (the coppers!), this afternoon's posting is decidedly rated X. If you are of a nervous disposition don't look at the next photograph, one of several insects and spiders photographed by Sean McCann at Island View Beach yesterday. The robber fly was Identified almost simultaneously by Sean and by Rob Cannings. The rest by Sean.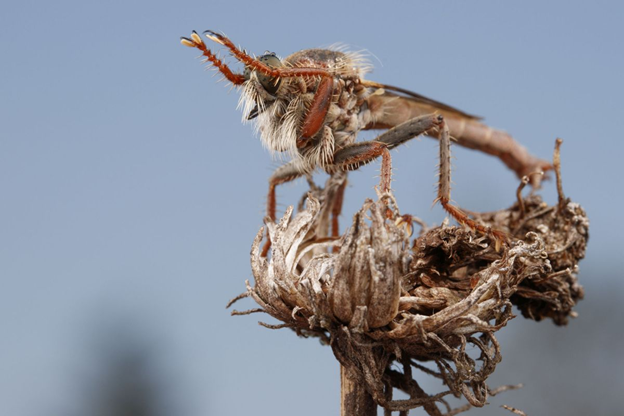 Robber fly Stenopogon bradleyi (Dip.: Asilidae) Sean McCann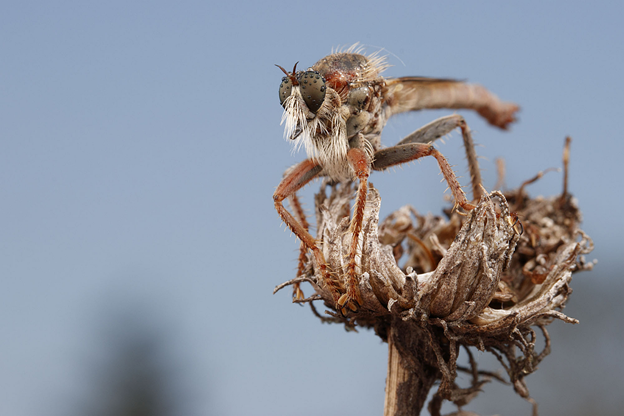 Robber fly Stenopogon bradleyi (Dip.: Asilidae) Sean McCann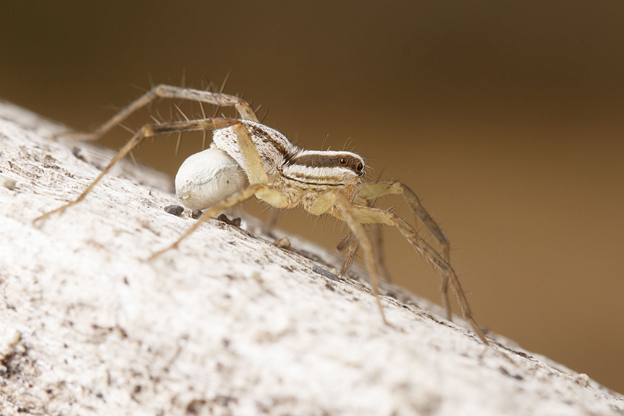 Wolf spider Pardosa distincta (Ara.: Lycosidae) Sean McCann

Wolf spider Pardosa distincta (Ara.: Lycosidae) Sean McCann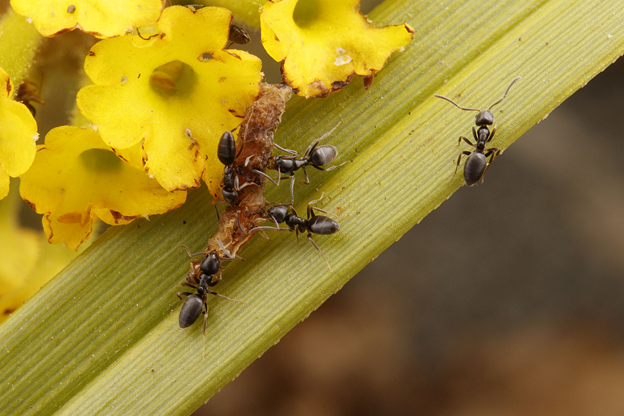 Ants Tapinoma sessile (Hym.: Formicidae) Sean McCann
Western Black Widow Latrodectus hesperus (Ara.: Theridiidae) Sean McCann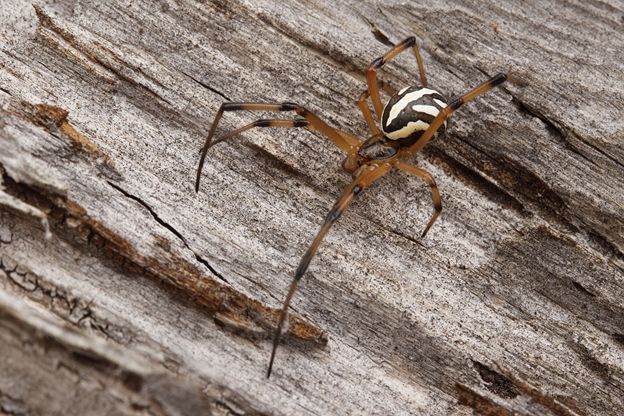 Western Black Widow Latrodectus hesperus (Ara.: Theridiidae) Sean McCann
That's all I can manage today!…