2019 August 3 morning

Hello Butterfly Watchers,
This is a reminder for the August butterfly walk on Sunday, August 4, at 1 p.m . We meet near the Mount Tolmie summit by the reservoir parking lot. After a look around the summit area, we will decide on a destination from there.  Suggestions welcome.
See you on Sunday,
Gordon Hart
   Gordon also writes: I walked a portion of the Panhandle Trail yesterday (Friday, August 2) and found about 10 Woodland Skippers and 7 Pine Whites.  Most of the skippers were on a patch of a small purple flowered mint species. I think it is an introduced plant. Further along was a patch of goldenrod with many Pine Whites and a few skippers.  I have attached a couple of photographs. We have had the same species at home this week, and one Painted Lady. We found a Large Yellow Underwing  Noctua pronuba, last evening.
  Jody Wells sends in three photographs.  The moth below was photographed at Brentwood Bay, August 1.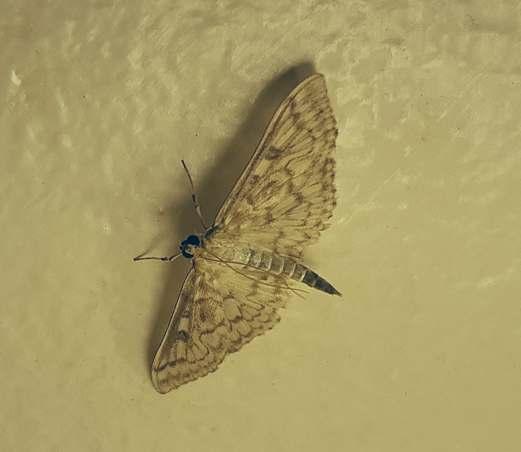 Herpetogramma thestealis (Lep.: Crambidae)  Jody Wells
   The beetle below was photographed at Sproat Lake, July 29.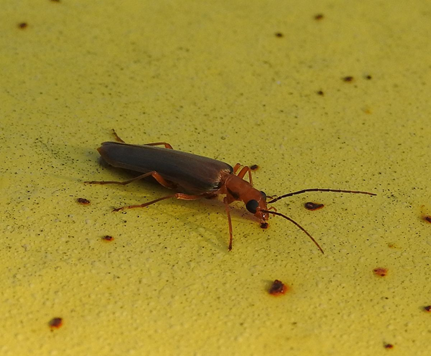 Soldier beetle (Col.: Cantharidae) Jody Wells
   The dragonfly below was kindly identified by Dr Rob Cannings.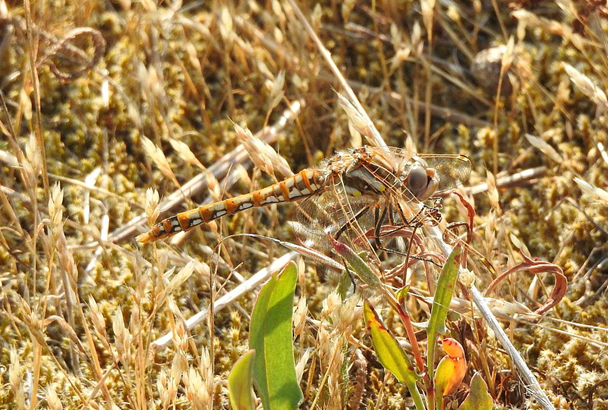 Variegated Meadowhawk Sympetrum corruptum (Odo.: Libellulidae)  Jody Wells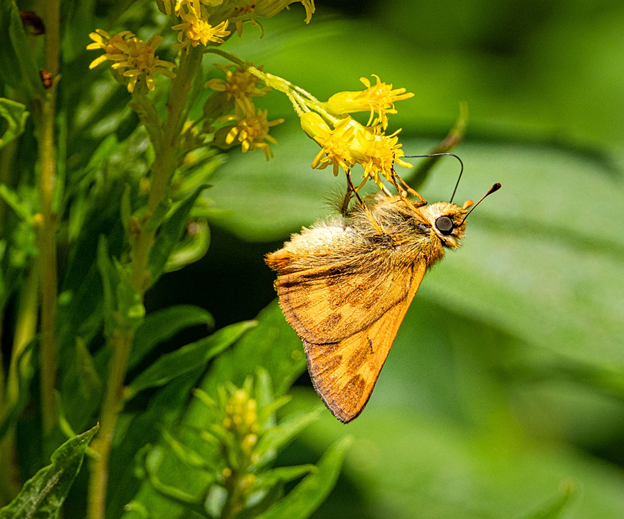 Woodland Skipper Ochlodes sylvanoides (Lep.: Hesperiidae)  Gordon Hart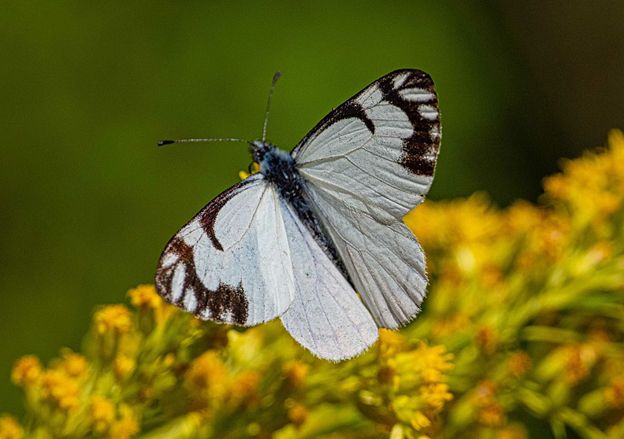 Pine White Neophasia menapia (Lep.: Pieridae)  Gordon Hart
   Jochen Möhr's moths in Metchosin this morning:
2 Callizzia amorata
2 Campaea perlata
1 Coryphista meadii
2 Drepanulatrix sp. 
1 Eulithis xylina
1 Hesperumia latipennis
1 Homorthodes hanhami
1 Iridopsis (emasculatum?)
2 Lacinipolia strigicollis
2 Lophocampa argentata
2 Nemoria darwiniata
1 Oligia divesta (pic attached)
1 Panthea virginarius
3 Perizoma curvilinea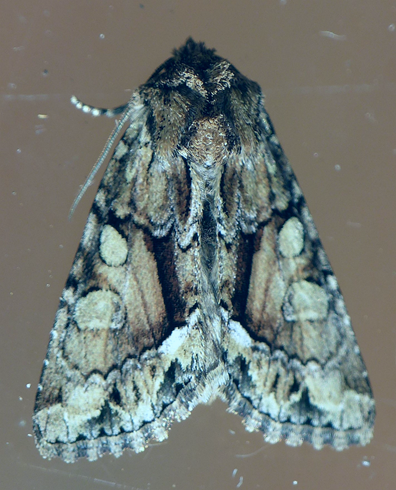 Oligia divesta (Lep.: Noctuidae)  Jochen Möhr