2019 July 7
   The monthy Butterfly Walk was scheduled for today, and five hardy souls turned up, although it was completely overcast, windy, cold, and just starting to rain.  Cancel the Walk?  Not a bit of it!  We decided that we would walk along the Lochside Trail from Lohbrunner's to Blenkinsop Lake to see if we could spot any caterpillars of the Satyr Comma.  It wasn't quite so windy or cold there as on Mount Tolmie, though the rain steadily increased until at the end of the afternoon it was fairly roaring with pain.   We did what we set out to do, and Juliet Pendray found not one, but two Satyr Comma caterpillars. The first was quite tiny, only 7 mm long.  The second was a later instar and was just preparing for ecdysis into the next instar.   Here they are: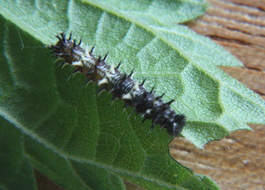 Satyr Comma Polygonia satyrus (Lep.: Nymphalidae)
Jeremy Tatum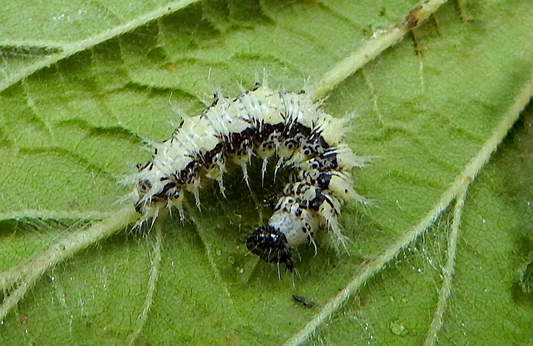 Satyr Comma Polygonia satyrus (Lep.: Nymphalidae) Val George
  Also seen during the Walk were two moths: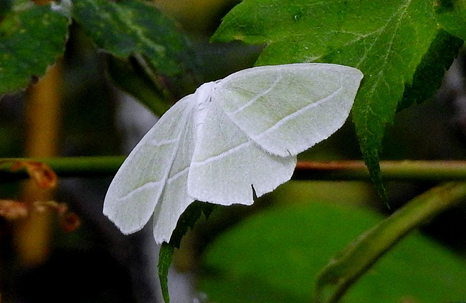 Campaea perlata (Lep.: Geometridae)  Val George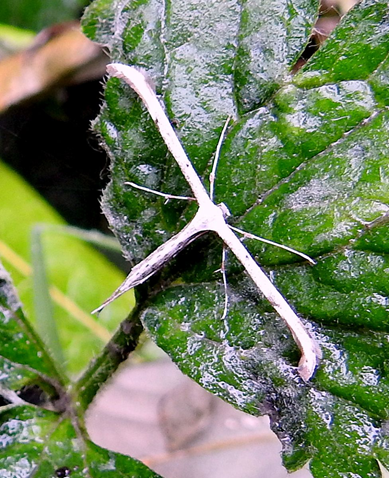 Emmelina monodactyla (Lep.: Pterophoridae)  Val George
   We also saw Rattus norvegicus, but that's not an invertebrate, so it doesn't count!
  We also saw, but didn't photograph, a slug of the Arion ater group.  Fortunately Cheryl Hoyle had photographed one of these slugs, also on the Lochside Trail, on the same day.  There are supposed to be several (three or more?) species in this group, separable only by dissection, although ours is supposed to be Arion rufus.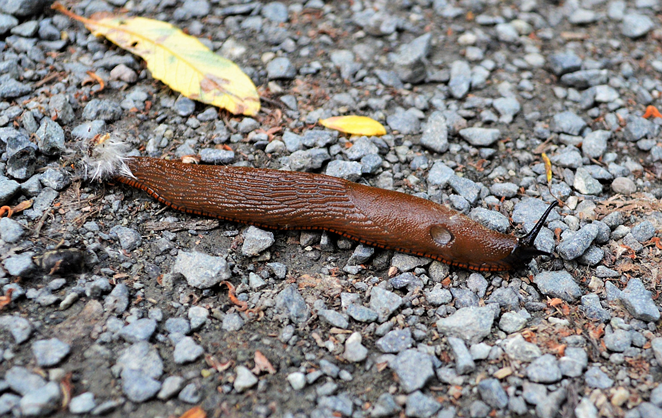 Arion (probably rufus) (Pul.: Arionidae)  Cheryl Hoyle
   Gordon Hart reports a California Tortoiseshell flying around a Ceanothus bush in his Highlands garden on July 3.  He also saw one around the same bush there last year.  Since Ceanothus is the larval foodplant, we must suspect that it may have bred there.
More tomorrow…