2019 July 6 morning
Jochen Möhr's moths in Metchosin yesterday morning:
1 Callizzia amorata
1 Euceratia castella
1 Eulithis xylina
1 Hemithea aestivaria
2 Homorthodes hanhami
2 Lacinipolia cuneata
6 Lacinipolia strigicollis
1 Lophocampa maculata
2 Nadata gibbosa
1 Schizura ipomoeae
1 Perizoma costiguttata
1 Sicya crocearia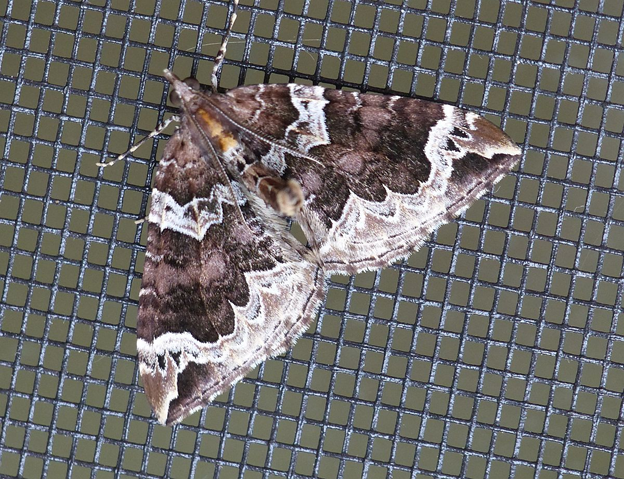 Eulithis xylina (Lep.: Geometridae) Jochen Möhr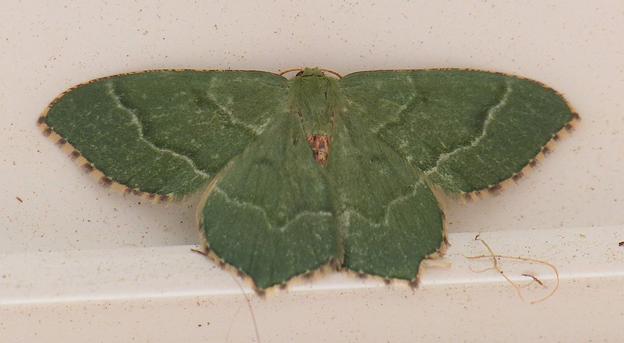 Hemithea aestivaria (Lep.: Geometridae) Jochen Möhr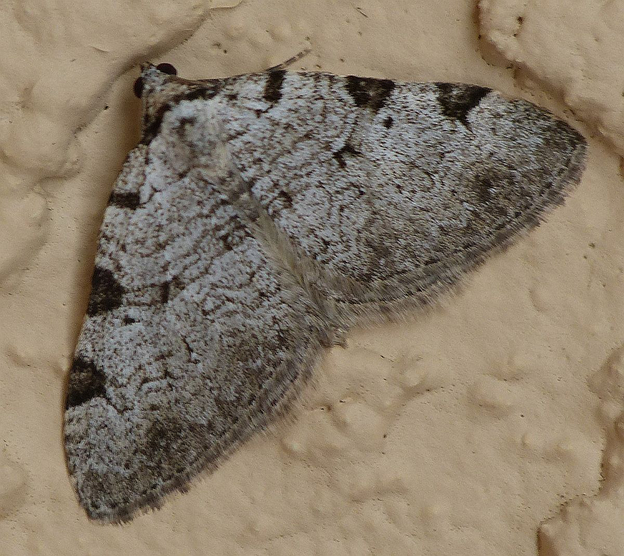 Perizoma costiguttata (Lep.: Geometridae) Jochen Möhr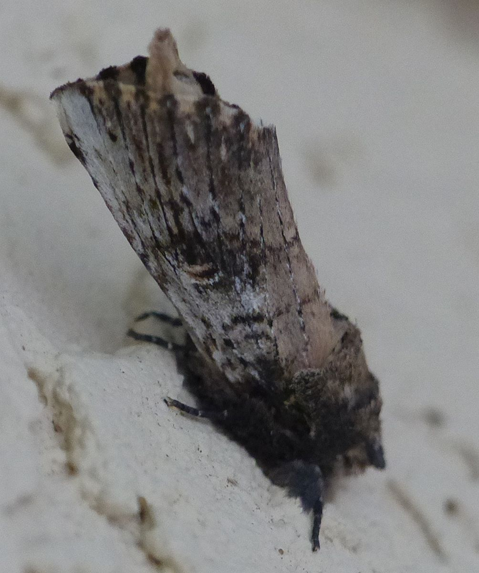 Schizura ipomoeae (Lep.: Notodontidae) Jochen Möhr
Yesterday, July 5, we showed two pupae found by Judith Sales. We didn't have to wait long. An adult moth emerged last night from the fatter pupa (presumably a female). Here it is: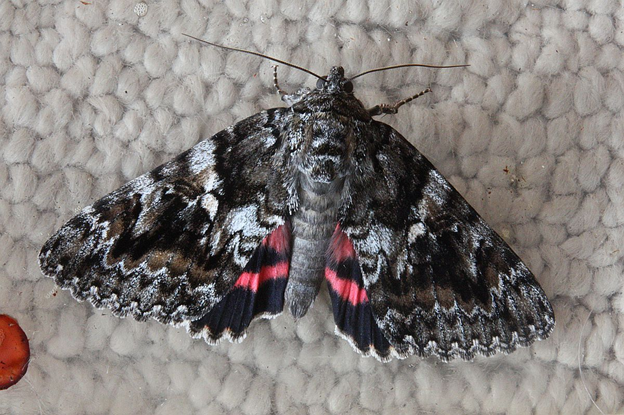 Catocala aholibah (Lep.: Erebidae – Erebinae) Jeremy Tatum
I released it on Mount Tolmie, where I know the species occurs. Maybe we'll see it during tomorrow's Butterfly Walk (Mount Tolmie, 1:00 pm, Sunday) though, if it has settled on a lichen-covered oak trunk, it will be well-nigh invisible.